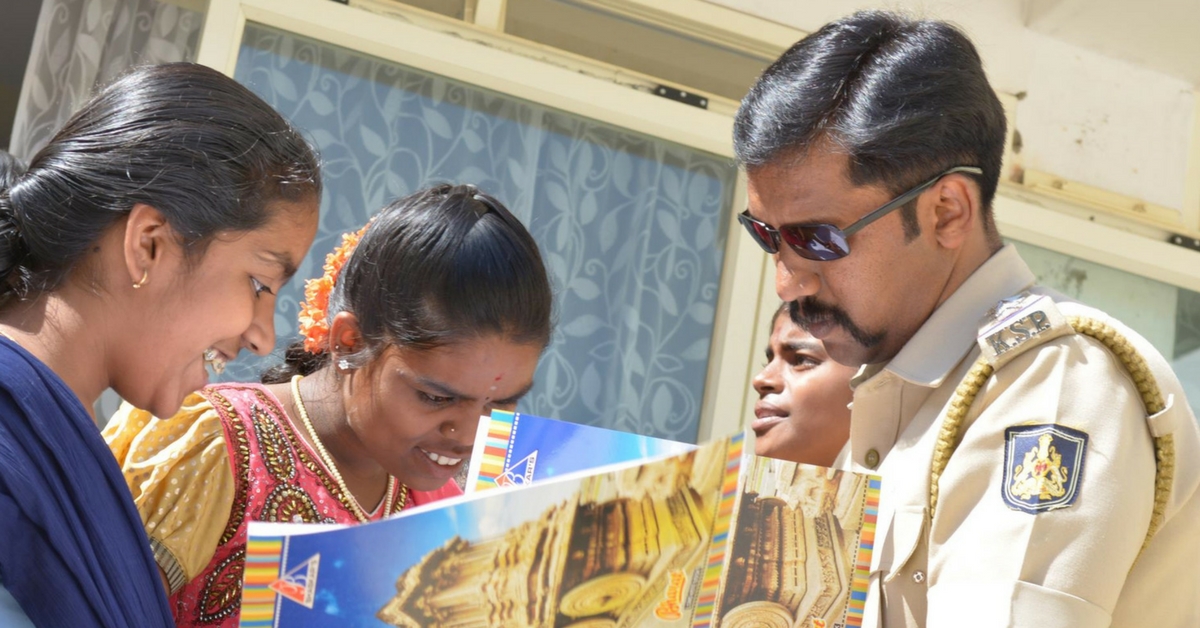 "When this sapling grows into a tree, they will be reminded of their mistake each time they look at it."
There have been numerous discussions and studies done on the concept of a fine, asking if it's truly effective when it comes to being a successful deterrent. For some, the loss of money would be enough for not to jump that next red light. For others, maybe not.
However, a policeman in Bengaluru is doing things differently, where instead of taking something from people, he is gifting them something that would serve as a reminder of their misdeed.
On the weekend before Environment Day, traffic violators on Hosur Road had a surprise waiting for them. Two Bangalore Mirror journalists witnessed an inspector handing out tree saplings for all the traffic violators. Attibele Police Inspector LY Rajesh, who handles both Traffic and Law and Order duties, was seen giving out at least 30 saplings to offenders driving without helmets or seat belts, among other things.
Affected by the apathy of the people, who repeat their mistake even after paying the fine, LY Rajesh came up with this plan of donating saplings to the violators.
The fine is green and green is fine | https://t.co/9kYxHupzxo pic.twitter.com/BoCZWOR69O

— Bangalore Mirror (@BangaloreMirror) June 4, 2017
"I have seen many accidents on this road and people commit the same mistakes every day. When they pay a fine, they move on without learning any lesson. This is why I gave them a sapling as I wanted to educate them. When this sapling grows into a tree, they will be reminded of their mistake each time they look at it. Hopefully, then they will never commit the same mistake again," he told the Bangalore Mirror.
This innovative method puts a living thing in the violators' hands, a constant reminder of their mistake, that grows with time. Additionally, he had previously witnessed first hand how the smog in Delhi was having an adverse effect on people's health. He does not want Bengaluru to head in the same direction.
---
You may also like: How Many Trees Have You Planted? 5? 10? This Man Planted 10 Million!
---
He has previously visited schools, lecturing students about the importance of ecology and bio-diversity. He has also given saplings to high-school students, whose last few years is spent taking care of these plants and witnessing their growth. He believes this will instil a sense of responsibility in our future citizens.
Even his colleagues are not outside his green message range. He has given them saplings too. The coworkers in turn conduct meetings in their localities, gifting each other saplings and forming strong bonds in the process.
We are already excited about the new BBMP app, through which citizens can get a sapling delivered and document its growth periodically, but Rajesh's innovative effort has made this Environment Day greener than ever before!
Like this story? Or have something to share? Write to us: contact@thebetterindia.com, or connect with us on Facebook and Twitter.
NEW: Click here to get positive news on WhatsApp!