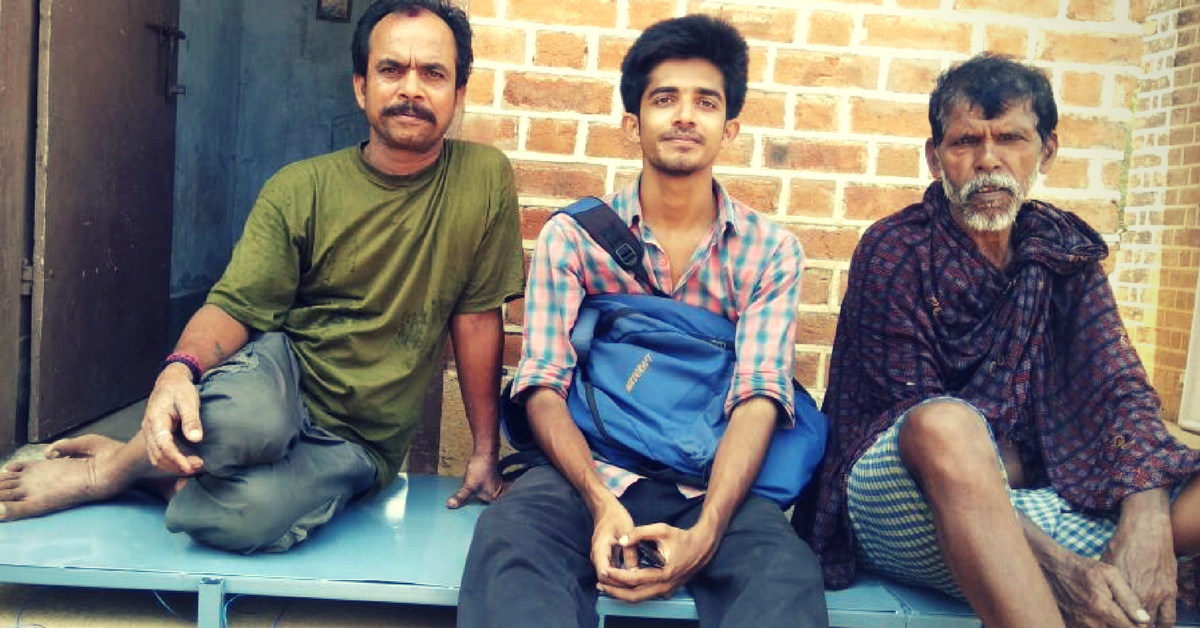 Nishan's desire to work in rural areas with the idea of sustainability led him to register for the SBI Youth of India fellowship in 2016.
After a degree in architecture from National Institute of Technology, Calicut, Nishan Nazer had just one question: Why don't more architects work in rural India? Moreover, he was frustrated with the idea of beautification at the cost of the environment.
"Few architects suggest for a glass wall and then ask to install AC inside that room. They talk about how they are using a glass which can resist upto 60% of heat but they forget to tell the client that 40% of heat is still going to come into the room making it impossible to stay there without an air conditioner," he says.
According to Nishan, in an architecture course, you are taught about sustainability in all the five years.  Whenever a student designs something he has to prove how sustainable it is, but only handful of architects work towards sustainability.
Nishan's desire to work in rural areas with the idea of sustainability led him to register for the SBI Youth of India fellowship in 2016.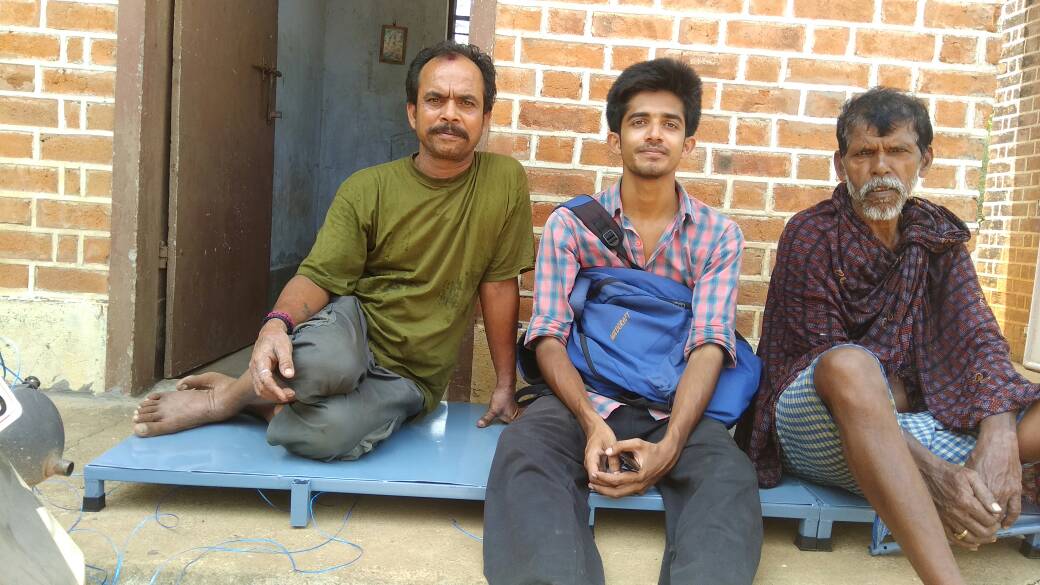 Nishan was selected for the fellowship where he chose to work in the housing sector and joined the NGO Gram Vikas.
He was sent to Rudhapadhar village located in Gajapati district of Odisha to check how he could help the tribal community there. When Nishan visited the first government school in this village, he was shocked.
"Students of Class 3, 4, 5, 6 and 7 were sitting in the same shed and the teachers were taking classes for all of them in this cramped condition," he tells TBI from Odisha.
Nishan then went to many government schools in and around the village and found the situation to be extremely grim. Infrastructure was the last thing these schools were thinking about. Many residential schools had rooms full of beds and the kids had to walk over the beds to come out of the room. The children were forced to sit on the ground in a cramped place from 9am to 5pm and there were no desks or support for these kids to write.
---
Interested in applying for the SBI Youth For India Fellowship? Applications are open till June 9, 2017
Unable to view the above button? Click here
---
When Nishan filed an RTI query, he came to know that 45,000 schools in the state lacked basic infrastructure. This was because under RTE, there was no condition to have proper infrastructure for the schools.
"The government failed to understand that infrastructure is an important factor for overall development of a child," says Nishan.
Though Nishan knew that the solution was as easy as providing infrastructure, the next challenge was the availability of space. So he came up with the idea of multi-utility furniture and named it SURFACE.

"Since education is in its state of novelty in rural India, people are generally unaware of the built environment and infrastructure required for education. Lack of infrastructure is actually creating severe health problems as students sit in wrong postures while learning. Both houses and schools must have some furniture for learning that is multi-functional and affordable, as families are generally below the poverty line and most of the houses are very small to keep furniture like study table. I accepted this challenge with pleasure as the solution to this problem will directly benefit rural houses, students, education and on a long-term – overall development of the village. I designed a product that can serve multiple functions of a student like reading, sleeping and drawing," explains Nishan.
As the cost to make this furniture was coming upto Rs. 1,400 each, Nishan started raising funds through friends and family.
Once the design and prototype was made, Nishan connected with few local welders to manufacture Surface. His next step will be to train the local rural youth in metal work and carpentry to manufacture Surface for their community.
Nishan has manufactured over 30-40 Surface pieces and has distributed it to schools run by Gram Vikas. The response has been amazing, as the kids treat it like their priced possession.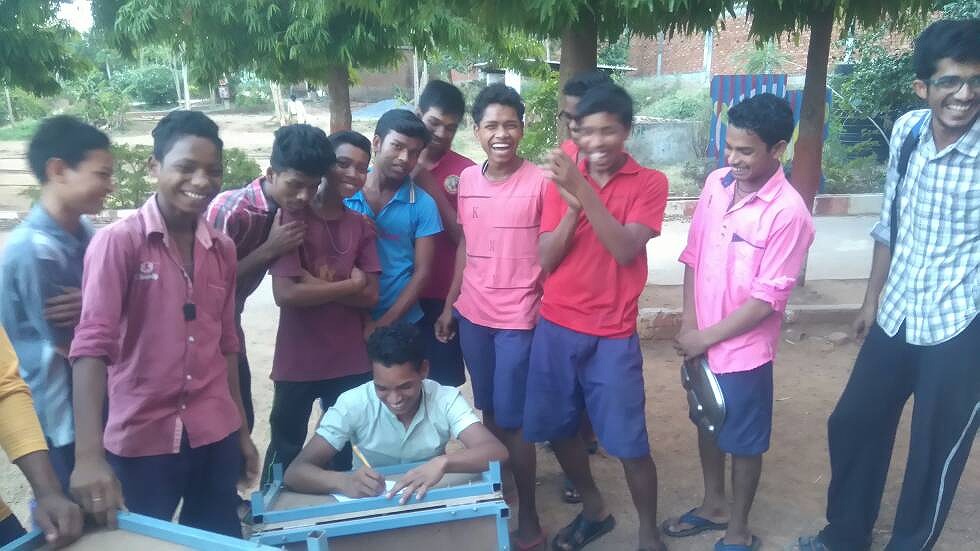 Nishan has also learnt the native language and now teaches the kids about sustainability and global warming and how they can help. He feels that students from rural areas can sense the need for sustainability more than city folks as they are the ones experiencing the adverse effects of global warming like shortage of water and the increasing heat. Giving them awareness and knowledge to work for a better world is worth an investment.
"I have learnt a lot as an architect and more as a human here. I am amazed to see the receptive power of these children. They are so confident even with so many problems. I had everything that they lack and still was not confident to take up any risk in life. Many of these kids are orphans, they rely on the NGOs or government for their basic education, and still they take up odd jobs and support their higher education and are determined to become something in their life. I realise that architecture is not just about building houses. If architects can divert some of their attention to rural India where the majority of our population lives, simple and powerful innovations from creative minds will definitely help in transforming rural life," he concludes
Watch Nishan talk about SURFACE here –
To know more about Surface or to support, you can contact Nishan at nishannazer@gmail.com
'SBI Youth for India Fellowship', an initiative of SBI Foundation provides a platform to the urban youth to participate in Rural Development with their innovative ideas to address the rural struggles and also benefit from the learnings through on-ground experience.
---
Interested in applying for the SBI Youth For India Fellowship? Applications are open till June 9, 2017
Unable to view the above button? Click here
---
Like this story? Or have something to share? Write to us: contact@thebetterindia.com, or connect with us on Facebook and Twitter.
NEW: Click here to get positive news on WhatsApp!