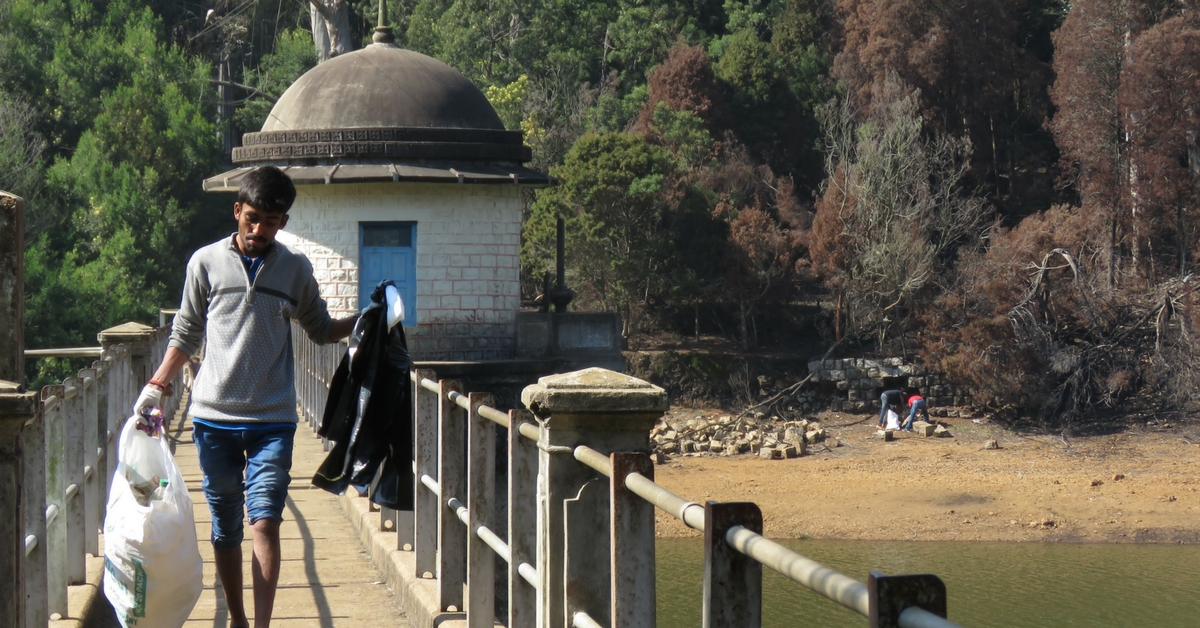 The efforts and determination to have cleaner water drove a group of volunteers to undertake a mammoth cleaning effort at Coonoor's Ralia Dam.
What is worth waking up for at 5 in the morning, before the sun even crosses the hilly horizon, and rushing out the door on a Sunday, when the week prior was already filled with exhausting tasks? Why, to go clean a dam, of course! That is exactly what we did, for about 4-5 hours of the first half of our day to be precise. We (friends/coworkers and myself) went to clean Ralia Dam, where there was a water source at the edge of Kotagiri and under the Coonoor municipality.
Prior to the construction of the dam, this place was covered in grasslands, and had shola forests instead of the eucalyptus that was introduced decades ago. It is still an important part of the Toda's territory (an indigenous tribe of the Nilgiris known for their pastoralist capabilities), yet now it has developed into a major water source for the Coonoor area. Its pristine natural state is no longer present, yet it is still a crucial part of this landscape, both for the people and the Toda buffalo that rely on its waters.
The present look of the place was strewn with trash that had been tossed and piled for God knows how long. We had a very simple task – put on latex gloves (nitrile for this writer, who is allergic), grab a large plastic bag, and fill it with any and all trash. Simple, yes.
But in between and amidst the simple instructions were the sticky, smelly, stuck, and difficult challenges at hand.
Firstly, there were broken shards of glass everywhere, likely from years of nightly booze cruises, the remains of which were shattered beer bottles. Then there were the chip bags—an endless variety of fluorescent colours and flavours, most likely from the common passerby who simply wanted an afternoon stroll and snack time. There were the countless soda bottles and multitudes of paper plates, and heaps of newspaper. Of course, not one person dumped all that trash, but the fact of the matter stands that all those people dumped a little, and it eventually culminated into one giant mess.
Our day was spent clambering down into the trash itself, at the basin of the dam, where most of the garbage went. This involved having to push back thorn and thistle while taking light steps at each movement, because what looked like a dirt mound was more likely a pile of loose trash covered by a thin layer of dirt. In fact, every time we pulled a bottle or something-or-another from the topsoil, another bit of trash would be exposed.
It was as if sedimentary rock formations were taking place in dirt, and one of the layers was crumbled garbage.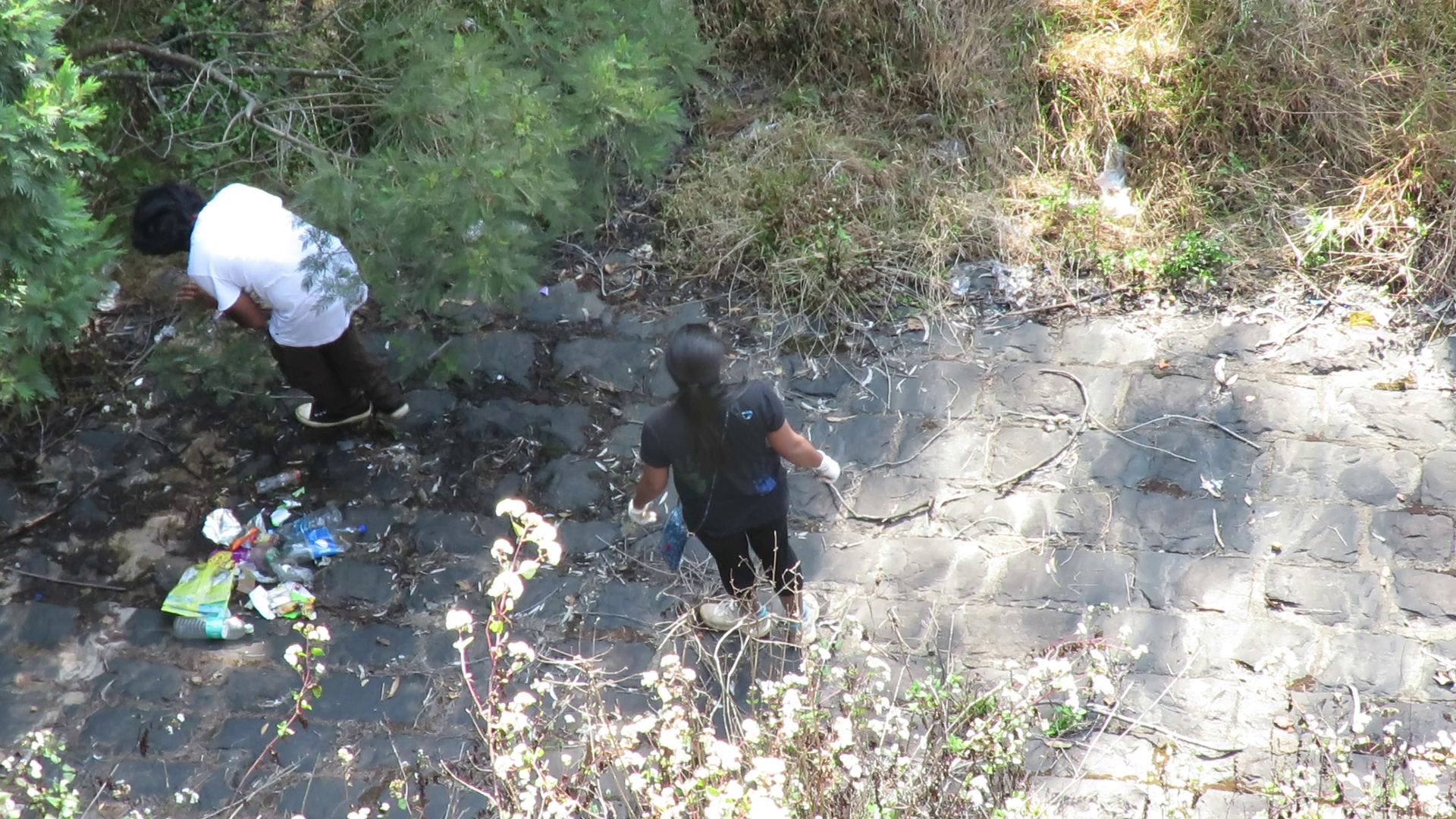 We worked and trudged and tripped among the seemingly endless trash. Often pungent, possibly explosive, liquid had to be poured out of bottles, and we had to move aside thorny branches and mangled limbs to get trash piled beneath the mess of plants. How the trash even got there will forever be a mystery. It was exhausting, sometimes gruesome, and it was also fun! Above all, it was disheartening and sobering.
As said before, not one person made this entire, nasty mess, but it was a collective and mindless act that is now reaping its consequences. For instance, there is a pond right beside the dam that was filled with trash and bottles. What once must have been a crucial habitat and food source for the surrounding wildlife now reeked with the smell of dead fish.
It would be so easy to become bogged down with feelings of hopelessness, or worse, to have apathy towards such situations and simply not care enough to fix these problems, because it's not your fault in the first place. But I was with a team of people who did have hope, and who cared so much that they gave up much-needed rest to swim through painful bramble and pick up gross trash. It is moments like this, and people who are a part of it, that remind me there is always hope, and change can and will happen.
I think one of the hardest challenges to face when confronting these difficulties is time, because you must wait and wait and wait – wait for laws to adapt, wait for people to change their behaviour, and most difficult of all is to wait for others to care (to give a dam!).
It takes a great deal of integrity and goodness to work to encourage change and progress, but also a great deal of strength and patience to wait for it to happen.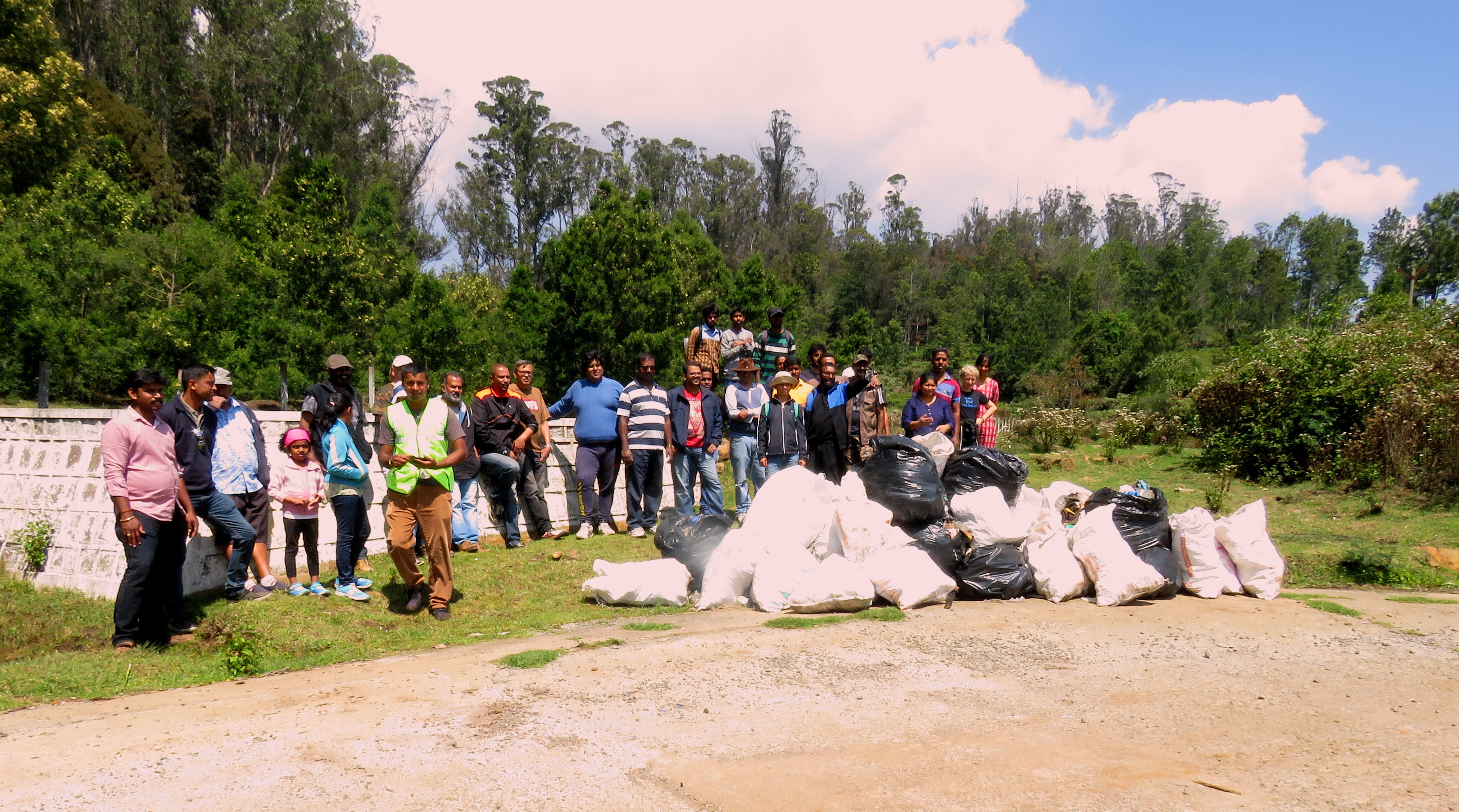 We could not clean every inch of that dam, as much as we wanted to, but it looked so much better after we left. It was "dam clean", to be exact.
It is very likely that others will come and pile it up with new trash. But I believe in the ripple effect. Our work and efforts were merely a tiny pebble being plopped into the water, but the ripples will happen and eventually spread far and wide. If more people decided to plop into the water and make their own tiny ripples, then a bunch of tiny ripples would make big ripples, and numerous big ripples would eventually make waves.
Change will happen, but it may be slow. As stated in the beginning, changes have already been made to this critical water source and its landscape. Now changes should be made in communities to instill a deep sense of environmental stewardship. I may not see this change in my lifetime, but I am proud of myself and all the others who were part of the ripple effect.
About the author: Audra Caroline Bass is currently working for Last Forest/Keystone Foundation as an AIF Clinton Fellow.
For further inquires about Last Forest and its work in the Nilgiris, get in touch via email.
Like this story? Or have something to share? Write to us: contact@thebetterindia.com, or connect with us on Facebook and Twitter.
NEW: Click here to get positive news on WhatsApp!
We bring stories straight from the heart of India, to inspire millions and create a wave of impact. Our positive movement is growing bigger everyday, and we would love for you to join it.
Please contribute whatever you can, every little penny helps our team in bringing you more stories that support dreams and spread hope.