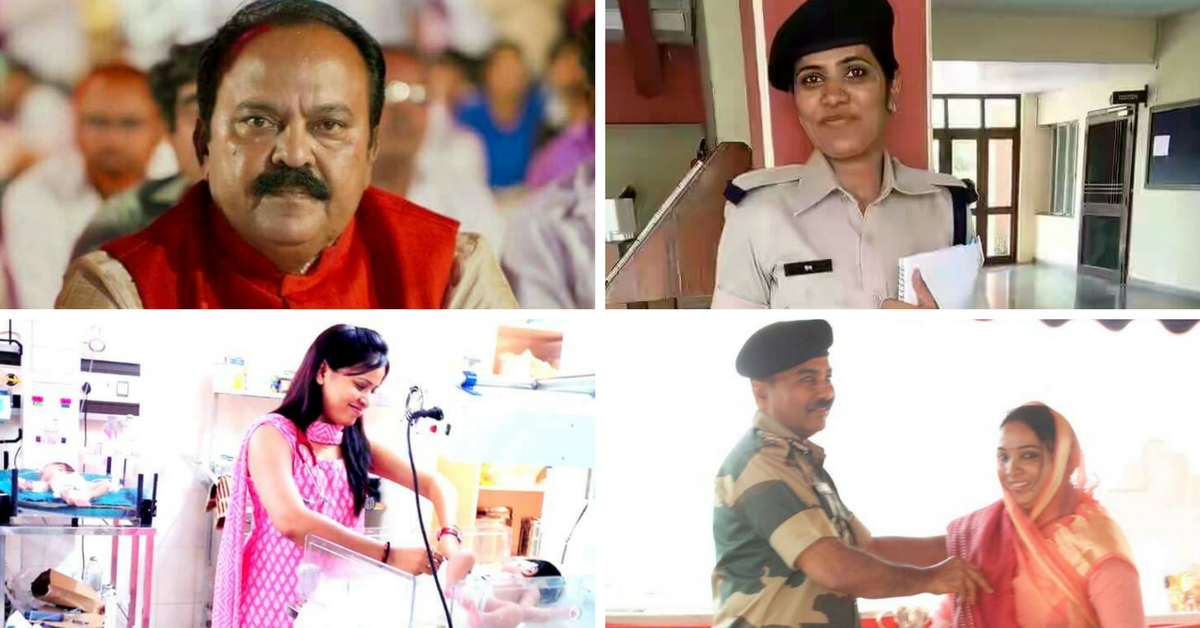 This engineer was once a farm labourer and belongs to a village where daughters are considered a curse. But his 6 daughters are excelling in various fields, right from politics to law enforcement, and a son is an engineer-turned-farmer with a turnover of crores.
"Education is the most powerful weapon which you can use to change the world."
― Nelson Mandela
This is a story of an engineer whose 6 daughters are excelling in various fields, right from politics to law enforcement, and a son who is an engineer-turned-farmer with a turnover of crores.
What's unique about this story? There are thousands of engineers who have educated their children. But what if we tell you that this engineer was once a farm labourer and belongs to a village where daughters are considered a curse. What's more, his daughters are the first-ever girls in their respective fields from Jaisalmer.
Rooparam Dhandev from Chelak village in Jaisalmer district of Rajasthan was born to a Dalit family. His father worked as a farm labourer in others' land and struggled to make ends meet.
Little Rooparam went to the village school, which was only till class 5. But when he topped every year till that class, his teachers encouraged his father to take him to the nearest government school at Nachna, 275 km from Chelak.
As this school too taught only till class 9, Rooparam then had to move to Jaisalmer city where his school principal helped him choose his subject as mathematics.
"That was the turning point of my life. My parents were illiterate and I was too young to decide my subject. Back then in 1972, we had to choose our subjects in class 9. My principal decided my subject as mathematics by looking at my marks," says Rooparam.
Meanwhile, as per the tradition of child marriages in Rajasthan, Rooparam's parents also got him married while he was studying in class 9. But this did not distract him from his studies. He again topped in class 11 with 83% and got selected as a patwari. He took up the job to support his family. However, looking at his caliber, one of his teachers pushed him to pursue engineering.
An engineering course would mean an extra five years before Rooparam could earn for his family. And he could not even afford the course. But this teacher took him to his home in Jodhpur and made sure he applied. Rooparam made it to the top list of merit students even in the general category, and bagged a seat in M.B.M. Engineering College, Jodhpur.
The news spread like wildfire in Chelak, with every resident rejoicing in Rooparam's success. After all Rooparam was the first Dalit boy from the village who had gone so far.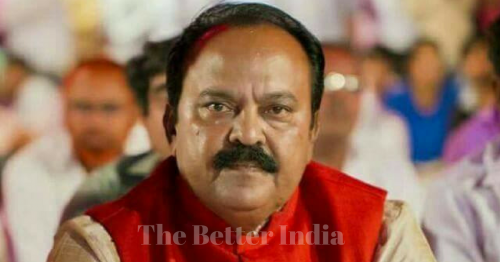 But the question of the fees remained. Then, his father's landlord lent a hand.
"We believe that there is a lot of castiesm in India. I agree that there are people who still believe in caste system but for me reality is different. My teacher who encouraged me to study after class 5 was not from my community. The teacher who encouraged me to do engineering was a Brahmin. My father's landlord, who helped us with the fees, was a Rajput. And I was always helped by all Hindus, Muslims, Sikhs and Christians during my service," says Dhandev.
To take care of his other expenses and to support his family, Rooparam would travel from Jaisalmer to Chelak on holidays and work as a farm labourer. His wife too supported him throughout his journey.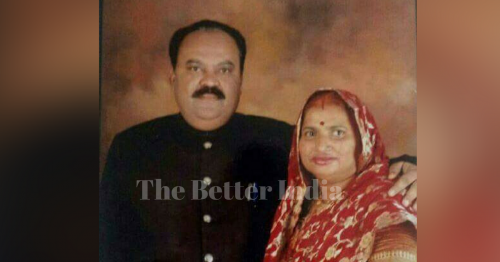 "It is said that once you get married, you cannot carry on with your studies. But this proved absolutely wrong in my case. It was in fact due to my wife's support that I could come so far," says Rooparam.
Rooparam's first daughter Anjana was born when he was in the third year of his engineering. He passed B.tech with flying colours and was posted as an assistant engineer through the Rajasthan Public Services Commission (RPSC) in Jaisalmer.
Rooparam and his wife had four more daughters, and soon the villagers started suggesting special prayers for a son. Jaisalmer, a well-known city in India, is also notorious for cases of female feticide. But Rooparam Dhandev made sure that his family set an example for all of Jaisalmer.
Rooparam's eldest daughter, Anjana is the first Dalit post graduate girl from Jaisalmer, and is an inspiration for all women.  A mother of two, she lost her husband in a car accident in 2011. She herself was in the hospital for 9 months, recovering from her injuries. But she started her life all over again and is the Mayor of Jaisalmer today.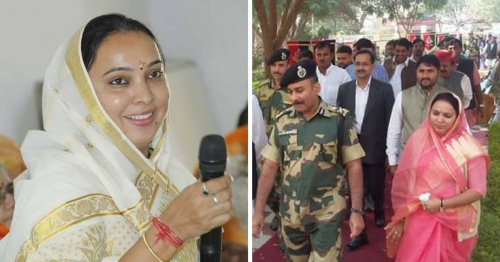 "After I lost my husband in an accident, I lost the desire and hope to live anymore. But my father made sure that I got the best of treatment to survive. He spent all his savings on my treatment even though my siblings were still studying. Once I recovered, my father motivated me to appear for the civil services. I too decided to fulfill his wish of helping people and now working for the people of Jaisalmer has become the aim of my life. The journey was not at all easy. Initially when I visited the villages in my constituency, people would ask for my father or brother to talk to, as here even if a lady holds a powerful position, the power stays with the male members associated to her. But in my case, my father motivated me to handle everything alone," says the Mayor of Jaisalmer, Anjana Meghwal.
Rooparam Dhandev's second daughter, Gomati, is the first dentist. His third daughter Rajeshwari is the first pediatrician from the district.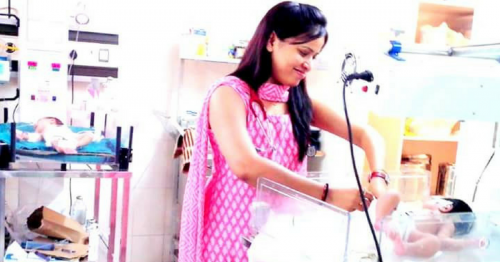 Dhandev, who had a transferable job, sent all his daughters to a residential school in Jodhpur so that they could study without any obstacles.
"I wanted to set an example in my village that daughters are not a curse but our pride if we treat them like our sons and so I was very particular about their education right from the beginning," says Rooparam.
His fourth daughter Prem's story is another example of courage and dedication.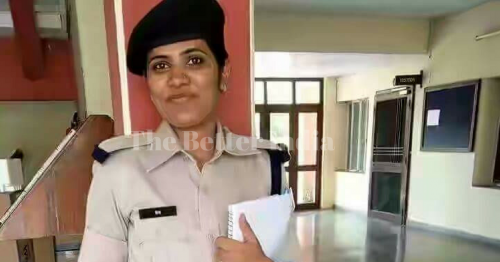 Prem was an IT engineer and had a MBA degree when she got married. When her eldest sister, Anjana met with the life changing accident, Prem accompanied her to study for the RPS (Rajasthan Police Services) exams. Both sisters came out with flying colours in the exam. While Anjana opted to remain the mayor, Prem took over the role of deputy superintendent of police.
"My in-laws belong to a small village where a woman is not allowed to wear anything other than a saree. My husband supported me to study further but then he was skeptical about the dress code in the police services. But when he came to know about my choice, he helped me at every step. People say that there is always a woman behind a man's success but in my case my father and my husband are the reason for my success," says Prem.
The fifth daughter Dhwana is a dentist and his youngest one has done B.tech in Electrical Engineering from Indian Institute of Technology, Jodhpur. Priya, the youngest, is currently pursuing her masters in California.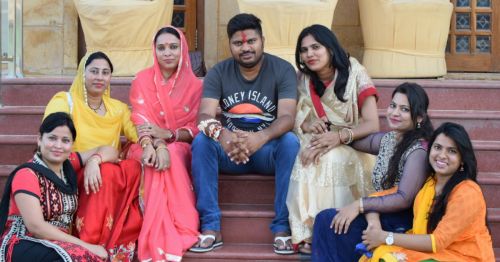 "It was difficult both socially and financially for my father. It was only his salary with which he managed to educate all of us. We would never go for a holiday or spend on luxuries. But he made sure that we got the right values in life," says Prem.
Rooparam's only son, Harish,was a junior engineer in the municipal corporation in 2013. Around that time, when his father retired and took up farming,
Harish also left his well-paying job to farm. Today, Harish is a successful aloevera farmer with a turnover of crores. You can read more about him here.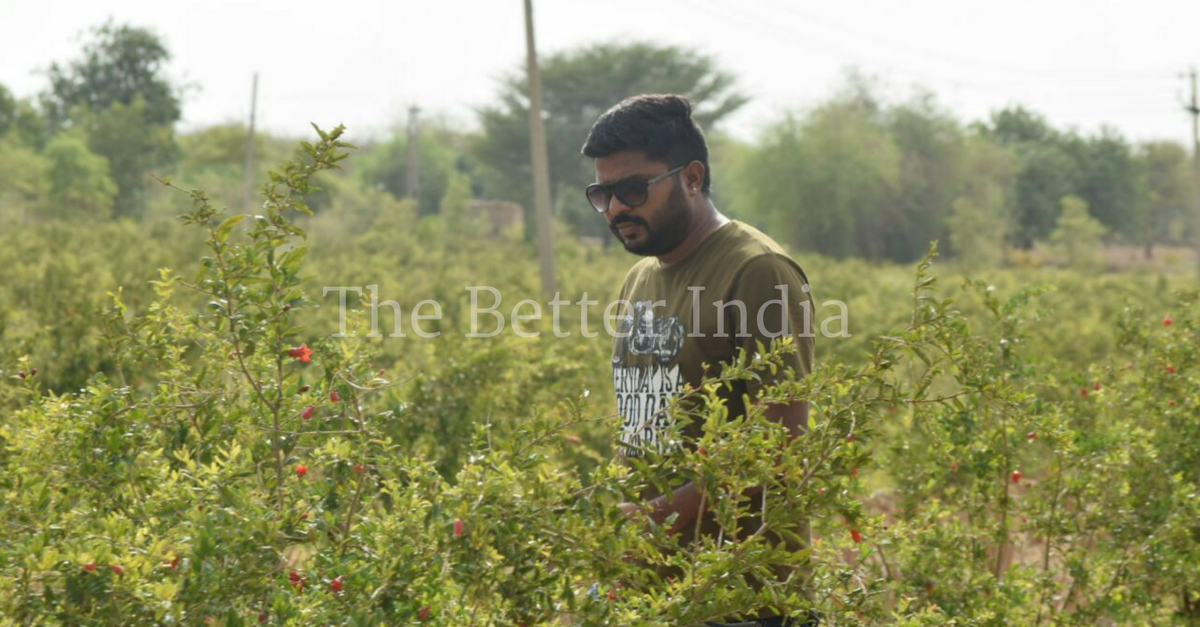 "I had only one dress when I studied engineering. I would wash that dress every night and would sleep without any clothes. I think it doesn't matter where you come from, the only thing that matters is where are you going to be," concludes Dhandev.
Rooparam Dhandev and his family are an inspiration to all, and his story proves that even one man can bring about a change.
Like this story? Or have something to share? Write to us: contact@thebetterindia.com, or connect with us on Facebook and Twitter.
NEW: Click here to get positive news on Whatsapp!
We bring stories straight from the heart of India, to inspire millions and create a wave of impact. Our positive movement is growing bigger everyday, and we would love for you to join it.
Please contribute whatever you can, every little penny helps our team in bringing you more stories that support dreams and spread hope.