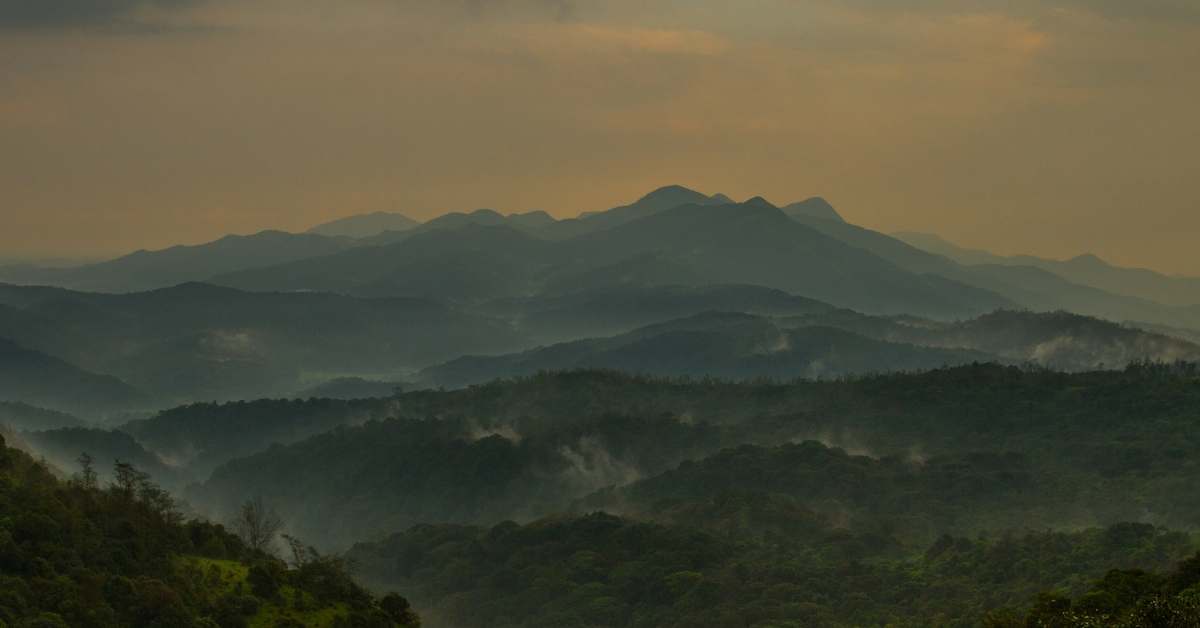 Karnataka's Coorg region is well-known for its abundant flora and fauna. Neelima Vallangi explores the lush hills and valleys of the region on a cycling trip unlike any other.
Karnataka's Coorg region is well-known for its abundant flora and fauna. Neelima Vallangi explores the lush hills and valleys of the region on a cycling trip unlike any other.
Ever since I moved to Bangalore in 2008, I have made it a point to visit the Western Ghats in monsoons, year after year, without fail! In 2014, I made two back-to-back trips in a week. [Things I could do being I'm jobless!]. In July, I first visited the lush jungles of KGudi, where I also managed to sight a tiger in the wild.
Two days after I returned from KGudi, I went on a cycling trip with The Adventure Gypsies in Coorg, a fun adventure company started by my good friends. Except I didn't cycle. Still reeling from the cold I caught during the KGudi jungle safaris, I didn't want to miss this trip, but there was no way I could cycle with a bad cold and fever. So instead, I sat inside the support vehicle to bring you a glimpse of how awesome monsoons in Western Ghats are!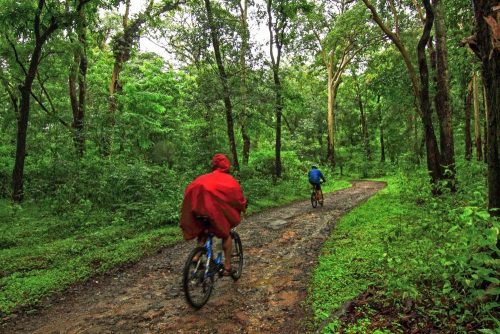 Over two days, we saw barely enough vehicles to count on our fingers. No kidding! The route was through the lush green countryside of Kodava land. It rained on and off, but when it rained it poured, and it looked like those who cycled had the time of their lives.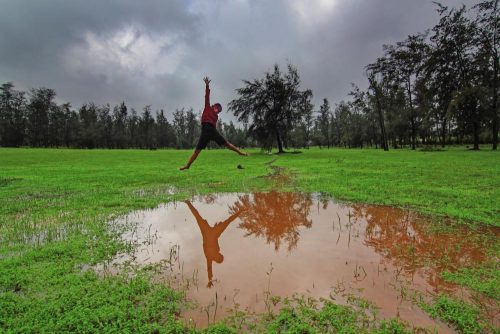 That's me doing my classic jump! I was trying hard not to get tempted to get into the mud and rain with my cold and fever. But who can resist a landscape like this?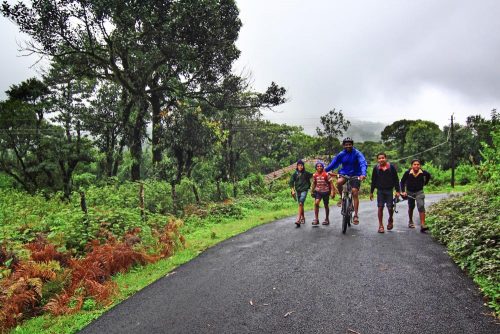 My friends did a recce a few weeks before to finalize the route and went through several tiny villages. The kids of this particular village remember my friend Rajesh here, and were quite excited to see him!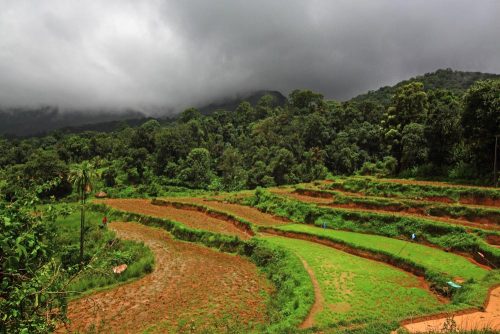 Between the dense forests, small patches of land were used for terrace cultivation. With their beautiful steps, red mud, and lush green fields, they looked insanely beautiful when the clouds rolled in over from the mountains beyond.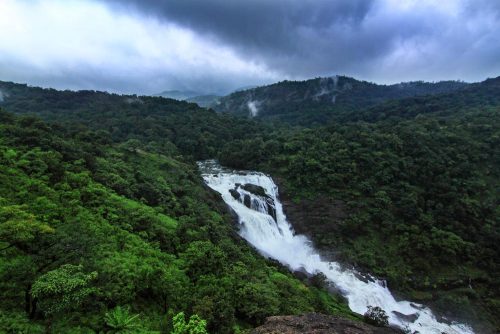 That's Mallali Falls in full flow, surrounded by dense jungles at the foothills of the Pushpagiri mountain range. We walked to these falls in pouring rain late in the evening on day one as part of the ride.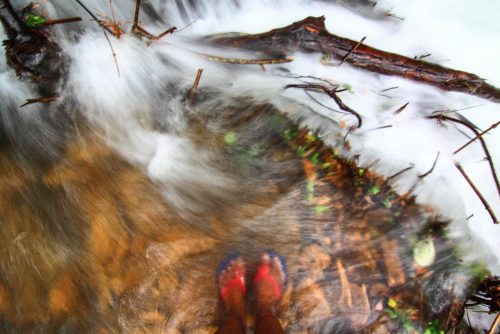 Here's a selfie of a different kind! Me soaking in the freshness of an overflowing stream by the roadside. Love the dash of red in my slippers.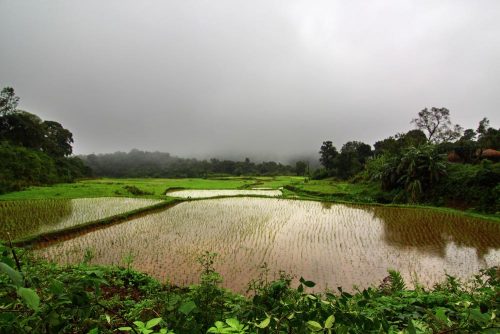 We drove – and many rode – along lush rice fields like this. Flooded, and looking beautiful under a monsoon sky!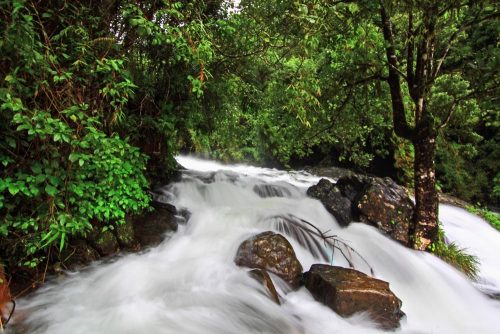 Small streams and brooks were overflowing under the spell of a generous monsoon! An insane amount of greenery and awesomeness packed into two days.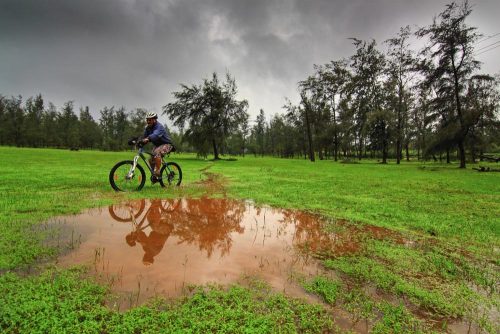 The vast grassland was irresistible for many reasons, but the main reason was the amazing photo opportunities! Just look at this—who wouldn't want a photo here?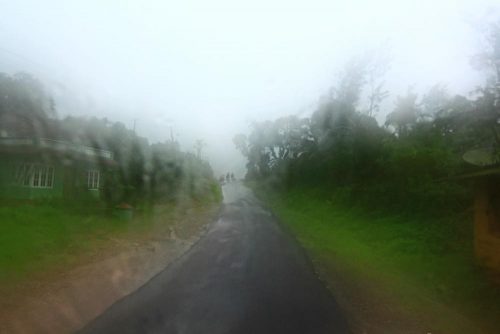 This shows pretty much how the ride was over two days – green, wet, misty, and awesome!
This is one of the many approaches to Harangi Backwaters. We walked along this muddy route to get to the waters, but in a reasonably dry season, it makes for a good mountain biking route!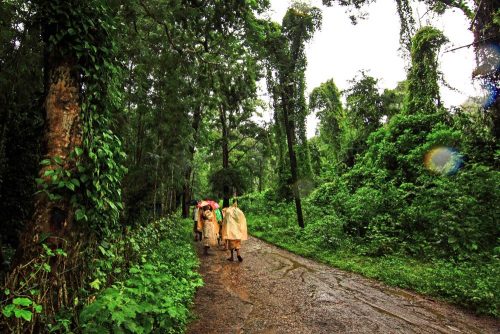 Coffee plantation workers using their traditional raincoats, which work like a charm. They're essentially a plastic cover that's pointed at the top, and stays on top of their head while they work in the farms. A part of the route also goes through lush coffee plantations.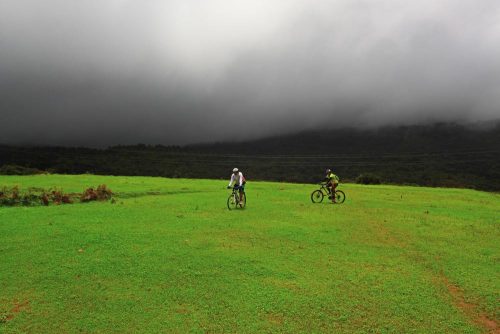 On the way, we encountered many such green and vast grasslands. These were fields that were yet to be sowed and were left empty till the rains subside for a while. But it was a great place to cycle and walk around!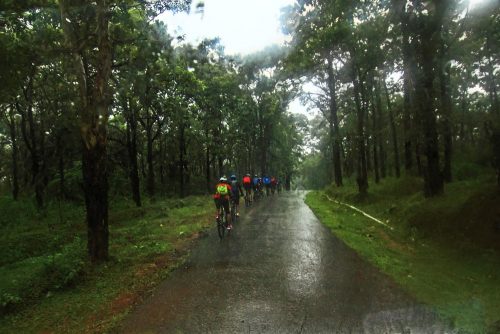 Last time I cycled in the rain in Madikeri, I enjoyed it to the core. It was around the same area, but we climbed up and down a lot. In this ride however, the route was nice, with nominal gradient and perfect for beginners. Beautiful countryside routes like this pass through dense forests, lush fields, and brimming backwaters.
I could talk so much more about how much I love monsoons, but by now, you all probably know it, and it doesn't make sense to repeat the same stories again. Did you enjoy this Monsoon Odyssey? My friends at TAG (The Adventure Gypsies) have many more events planned for the monsoon; do join in if you like getting off the beaten path!
The author is a travel blogger and travel enthusiast. Read more of her work on her blog.
For more cycle tours and eco-friendly tourism, check out The Adventure Gypsies.
Featured Image is for representational purpose only. Source: Flickr
Like this story? Or have something to share? Write to us: contact@thebetterindia.com, or connect with us on Facebook and Twitter.
NEW: Click here to get positive news on WhatsApp!