Rahul Mahajan is helping Lakhvinder Singh, an Ola cab driver from Nadiali village in Chandigarh raise funds to suport his family and buy a new car.
How many times have you met someone in passing with a heart-wrenching story to share? How many times have you walked away, feeling you could have helped, and probably should have, but it was too late?
Here's the thing about Rahul Mahajan: he stayed, and he helped.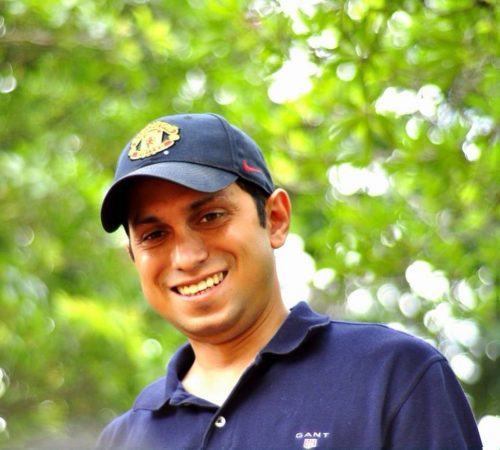 It was a fairly regular day for Mahajan, a sales head for a beauty and cosmetics company. He was just done with his trip home to Chandigarh. Bags packed for his work abode of Bangalore, he booked an Ola cab to take him to the airport for his flight back. The driver, Lakhvinder Singh, was on his way to pick him up.
When Mahajan entered the car, Singh was busy on a phone call in the middle of what sounded like a heated argument. As Mahajan waited patiently, Singh hung up and apologised, saying it was a call from the bank. Nothing out of the ordinary, right? And then came the kicker: "Sir, please help me sell my kidney," Singh said.
Mahajan was taken aback – "What are you saying? It's illegal. You're young, it is going to hurt your body."
"Sir, if my body cannot help me or my family, what will I do with it?" came Singh's reply.
---
You may also like: Why a Post Graduate Student Became an Uber Cab Driver and Gujarat's First Female Chauffeur
---
Singh lives in Nadiali village, next to Chandigarh airport. His father is a daily wage worker and his mother does odd jobs in the neighbourhood houses. He is married with a 6-year-old son, and has three brothers.

Just months ago, he owned a car, financed through a local financier, and had almost paid off his debt. By this time he was working about 18 hours a day, saving close to Rs. 30,000 per month driving for Ola. However, a family dispute resulted in him selling his car to keep the land on which his house stood.
Now, he drives a car for someone else and gets paid Rs. 40 per trip. His son, who was studying in a good school, had to be shifted to a local government school. And it was the financiers on the phone asking him about an EMI that he was yet to pay. He was now desperate to do anything to keep his family afloat at a time of crisis.
What made Mahajan help?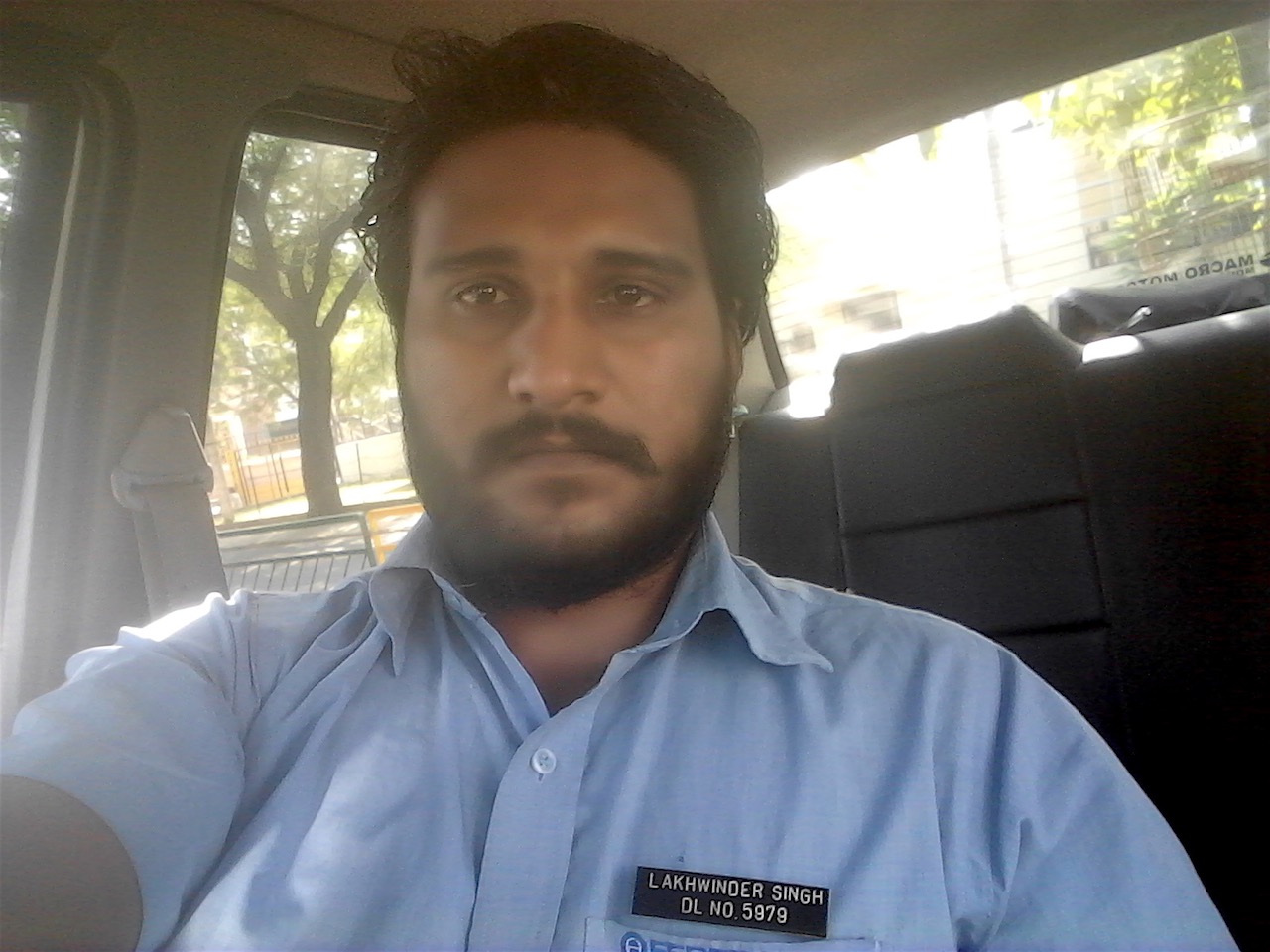 "We have a lot of discussions about why India is like this — idealistic conversations over wine that usually end there." And Mahajan had had the same conversation the night before and was itching to do something about it.
"I believe that if there is a problem that money can solve, then why not solve it?" Mahajan says.
---
Interested in supporting Lakhvinder Singh? Here's the link to the crowdfunding campaign!'
Unable to view the above button? Click here
---
The problem, he said, was simple enough to be fixed. He posted the details on Facebook before his flight and by the time he landed, he was flooded with replies. His friends on Facebook had offered to help and collectively, the offers could have covered almost 30% of what was needed.
"So I thought, listen, I can fund this. There are so many like-minded people wanting to help," says Mahajan.
He then went on to put up Singh's requirement on a crowdfunding platform, which helped give the campaign clarity and some transparency, enabling him to garner more funds with great ease.
"I never thought that a stranger would take the time out to help me like this. When I was in need of help, I would talk to all my passengers about my problem, hoping that one of them would help me out. At that point I was ready to do anything, even sell my kidney. And I feel like Rahul was god-sent." says Singh. He adds that the day Mahajan decided to help him, he was so happy he could barely eat.
The campaign aims to raise a total of Rs. 2,20,700. With this money, Singh plans to buy the car that he drives now and earn his living like he used to.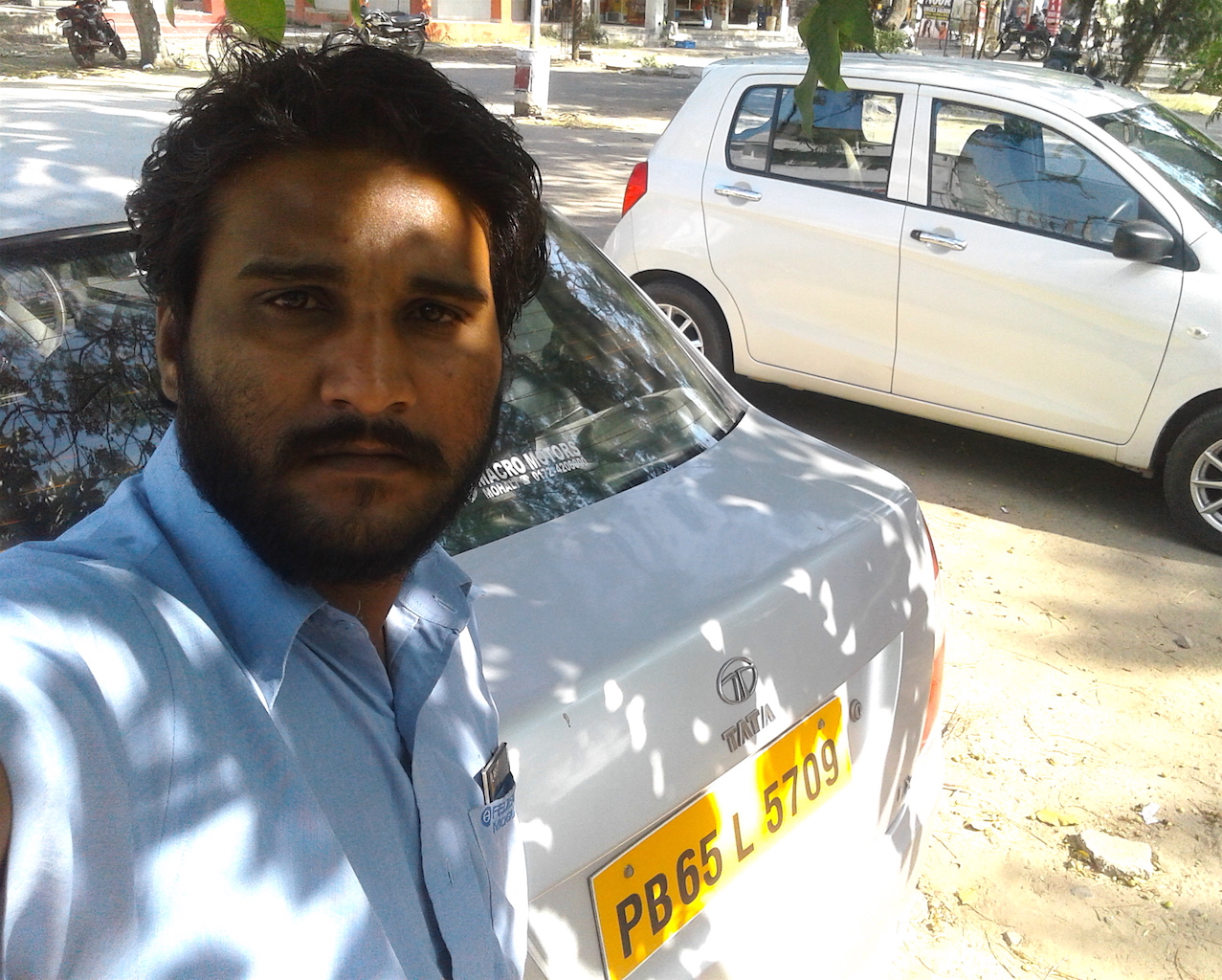 He wants to get his family's life back on track and see his dream of his son getting into the army fulfilled.
---
You may also like: Delhi Cab Driver Warms Hearts by Giving His Only Jacket to a Homeless Man
---
"I never knew about crowd-funding. Once I get back on my feet and start earning a steady income, I will definitely help someone using this platform, just like how people helped me in my time of need," Singh says.
You can help the cause by donating here.
Like this story? Or have something to share? Write to us: contact@thebetterindia.com, or connect with us on Facebook and Twitter.
NEW: Click here to get positive news on WhatsApp!