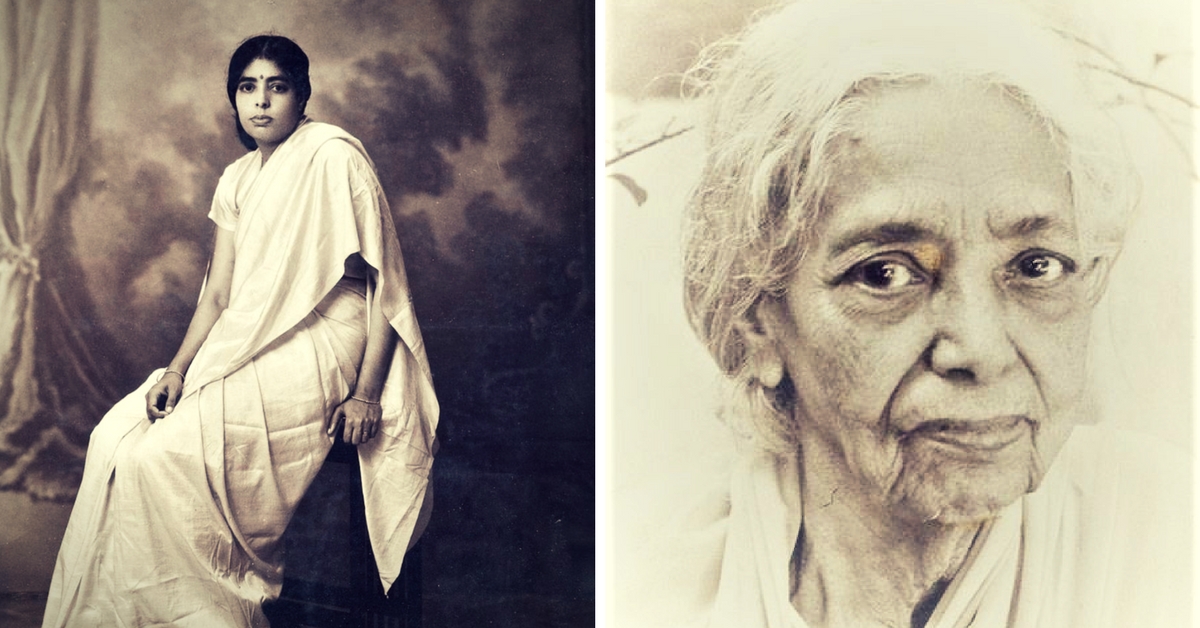 In an age when most Indian women didn't make it past high school, Janaki Ammal didn't just obtain a PhD at one of America's finest public universities, she went on to make seminal scientific contributions in the field of botany.
One of the first women scientists to receive the Padma Shri way back in 1977, Edavaleth Kakkat Janaki Ammal lived a life only a handful of other women of her time lived. In an age when most Indian women didn't make it past high school, Janaki Ammal didn't just obtain a PhD at one of America's finest public universities, she went on to make seminal contributions to her field.
She also remains one of the few Asian women to be conferred a honorary doctorate (DSc. honoris causa) by her alma mater, the University of Michigan. And that was in 1931!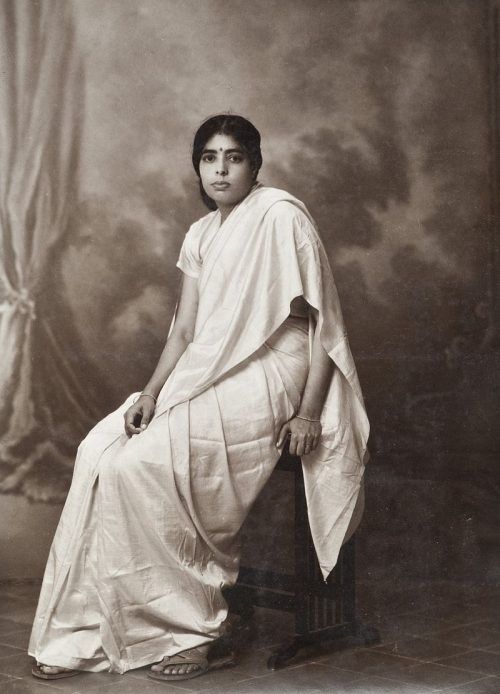 Janaki Ammal.
A pioneering botanist and cytogeneticist, Janaki Ammal is credited with putting sweetness in India's sugarcane varieties, speaking against the hydro-electric project in Kerala's Silent Valley and the phenomenal study of chromosomes of thousands of species of flowering plants. There is even a flower named after her, a delicate bloom in pure white called Magnolia Kobus Janaki Ammal.
Yet, at a time when the country is focussing on educating the girl child, Janaki Ammal's contribution to Indian botanical research remains mostly unknown outside academic circles. This is the story of an extraordinary Indian woman who braved a largely patriarchal, ultra-conservative society to fulfill her academic dreams.
EK Janaki Ammal was born in Tellichery (now Thallassery) in Kerala on November 4, 1897. Her father, Dewan Bahadur EK Krishnan, was a sub-judge in what was then the Madras Presidency. A man with a keen interest in the natural sciences, Janaki's father would correspond regularly with scholars of the time and maintain descriptive notes about his developing garden. This love for learning and curiosity about the natural world was something he would pass on to his 19 children — six from his first wife, Sharada, and thirteen from the second, Deviammal, the tenth of whom was Janaki Ammal.
After completing her schooling in Tellichery, Janaki moved to Madras where she obtained her Bachelor's degree from Queen Mary's College and her Honours degree in Botany from the Presidency College in 1921. She was teaching at Women's Christian College when she got the prestigious Barbour scholarship from the University of Michigan in the US.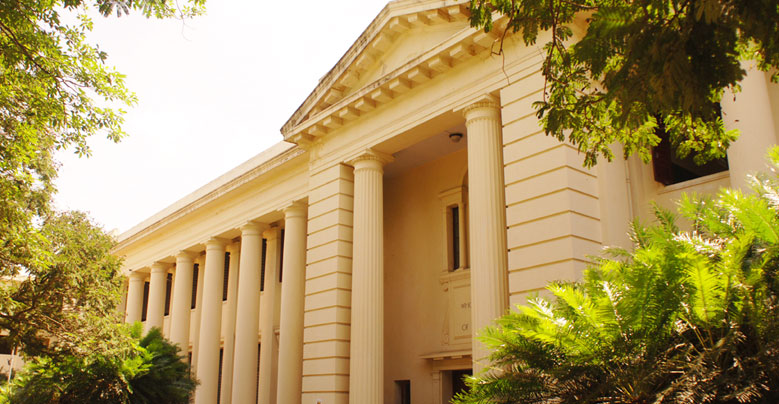 Janaki Ammal taught at the Women's Christian College (above) for a few years.
Choosing a life of scholarship over marriage (which was being planned to a first cousin), Janaki left for the University of Michigan, where she obtained her Master's degree in 1925. Returning to India, she continued to teach at the Women's Christian College, but went to Michigan again to pursue her doctoral thesis. On her return, she became Professor of Botany at the Maharaja's College of Science in Trivandrum, and she taught there for two years between 1932 and 1934.
An expert in cytogenetics (the study of chromosomes and inheritance), Janaki next joined the Sugarcane Breeding Station at Coimbatore to work on sugarcane biology. At that time, the sweetest sugarcane in the world was the Saccharum officianarum variety from Papua New Guinea and India imported it from Southeast Asia. In a bid to improve India's indigenous sugarcane varieties, the Sugarcane Breeding Station had been set up at Coimbatore in the early 1920s.
Sugarcane being harvested in India.
By manipulating polyploid cells through cross-breeding of hybrids in the laboratory, Janaki was able to create a high yielding strain of the sugarcane that would thrive in Indian conditions. Her research also helped analyse the geographical distribution of sugarcane across India, and to establish that the S. Spontaneum variety of sugarcane had originated in India.
In 1935, the famous scientist and Noble laureate C V Raman founded the Indian Academy of Sciences and selected Janaki as a research fellow in its very first year. However, her status as a single woman from a caste considered backward created irreconcilable problems for Janaki among her male peers at Coimbatore. Facing caste and gender based discrimination, Janaki left for London where she joined the John Innes Horticultural Institute as an assistant cytologist.
---
Also Read: 7 Incredibly Smart Indian Women Scientists Who Make Us All Proud
---
Janaki was with them from 1940 to 1945, a time when German planes were bombing London. Later, talking about the experience to her friends, the courageous woman described how she would dive under her bed during the night bombings but continue with the research work the next day after brushing the broken glass off the shelves.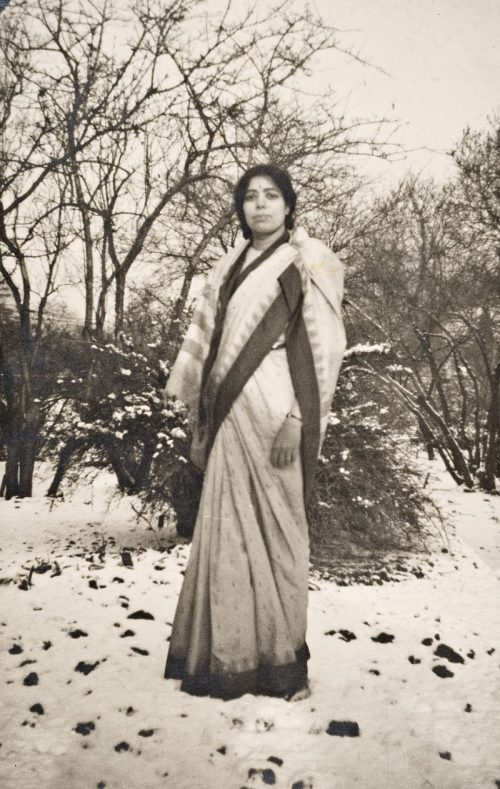 Janaki Ammal at John Innes Horticultural Institute.
Impressed by her work, the Royal Horticulture Society invited Janaki to work as a cytologist at their campus at Wisley, near Kew Gardens, famous for its collection of plants from around the world. It was during her years at Wisley that Janaki met some of the most talented cytologists, geneticists and botanists in the world. In 1945, she co-authored The Chromosome Atlas of Cultivated Plants with biologist CD Darlington, a close friend and mentor for the greater part of her life.
At the Society, one of the plants she worked on was the magnolia. To this day, in the Society's campus at Wisley there are magnolia shrubs she planted and among them is a variety with small white flowers named after her: Magnolia Kobus Janaki Ammal. A flower celebrated in Japanese and Chinese legends, the blooms of  this variety are made up of fused sepals and petals called 'tepals'. Today, only a few nurseries in Europe cultivate the variety.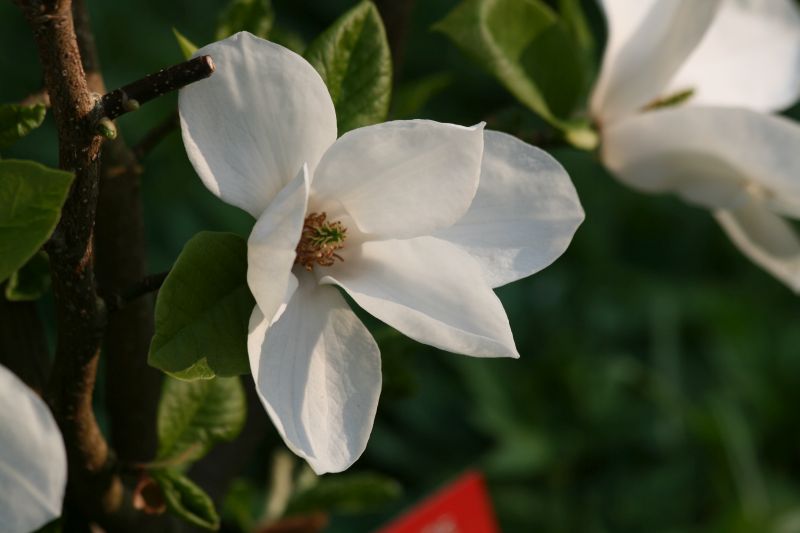 Magnolia Kobus Janaki Ammal.
In 1951, the then prime minister Jawaharlal Nehru personally invited her to return to India and restructure the Botanical Survey of India (BSI). She acquiesced and was appointed as the Officer on Special Duty to the BSI, in which capacity she reorganised the Calcutta office in 1954. Her colleagues still remember how Janaki would take a long broom and clean the streets outside the BSI office on the famous Chowringhee lane.
Janaki also travelled to some of the most remote areas of the country in search of the plant lore of the indigenous peoples of the subcontinent. She would spend time searching for medicinal plants in Wayanad before visiting Ladakh to explore methods of sustainable agriculture at high altitudes. As a scientist who studied about ecology and biodiversity, Janaki had always been an ardent environment activist too.
---
You May Like: From a Child Bride to India's First Practising Woman Doctor: The Untold Story of Rukhmabai
---
Worried about the environmental damage that would be caused, she played an important role in the protests that were held against the building of a hydro-power dam across the river Kunthipuzha in Kerala's Silent Valley. She was also the only woman invitee to the landmark international symposium on environmental history, "Man's Role in Changing the Face of the Earth" organized by the Wenner Gren Foundation for Anthropological Research at Princeton in 1955 (and one of only two Indians, the other being Radhakamal Mukherjee).
On a personal note, Janaki was a staunch Gandhian who liked her life simple.  Geeta Doctor, Janaki's niece, once wrote of her:
"Janaki was a tall and commanding presence in her prime. She tied her lustrous long hair into a loose bun at the nape of her neck. In her later years, she took to wearing brilliant yellow silk sarees with a long loose blouse or jacket in the same colour. Her statuesque presence reminded people of a Buddhist lady monk. Like certain Buddhist orders, she took a vow of chastity, austerity and silence for herself, limiting her needs to the barest minimum."
After retirement, she continued to work in science; she served for a short period at the Atomic Research Station at Trombay before serving as an Emeritus Scientist at the Centre for Advanced Study in Botany, University of Madras. Few know that during her last years, Janaki's main interest had been the rearing of a large family of cats and kittens – an expert geneticist, she had even discovered and tracked down the subtle differentiations in the characteristics of her beloved kittens!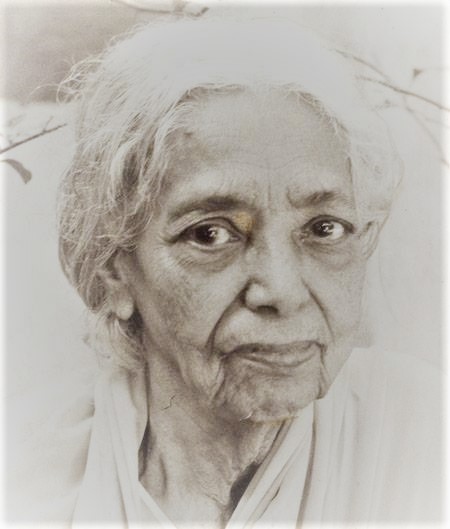 Janaki Ammal.
At the age of 87, Janaki Ammal passed away on February 7, 1984 while working in her research lab at Maduravoyal. Her obituary stated "She was devoted to her studies and research until the end of her life."
For her exemplary contribution to science in India, Dr Janaki Ammal awarded the Padma Shri in 1977. In 2000, the Ministry of Environment and Forestry created the National Award of Taxonomy in her name. There is also a herbarium with over 25,000 species in Jammu Tawi that is named after this pioneering botanist.
Recently, the John Innes Centre in England chose to honour Janaki by launching a new scholarship for post-graduate students from developing countries in her name.
An incredible woman who spent her life in the pursuit of science, Janaki Ammal believed that it was through her work that she should be remembered. So, the next time you use a spoonful of sugar grown by an Indian sugarcane farmer, remember that you are it was Dr Janaki Ammal who added that extra bit of sweetness!
We bring stories straight from the heart of India, to inspire millions and create a wave of impact. Our positive movement is growing bigger everyday, and we would love for you to join it.
Please contribute whatever you can, every little penny helps our team in bringing you more stories that support dreams and spread hope.