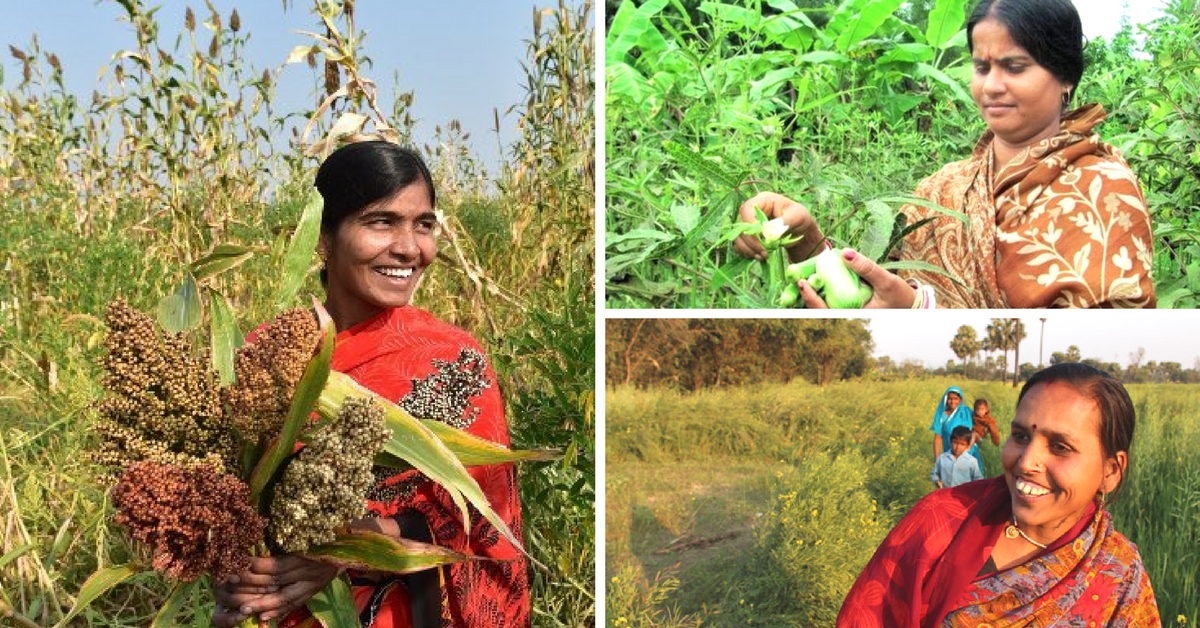 Rural communities thrive on the commitment and dedication of women, and hence, it's important to acknowledge the contributions of these unsung heroines. In honour of the International Day of Rural Women 2016, here are three incredible stories of rural women farmers in India who are making a difference in their communities and inspiring others in the process.
A ccording to the World Bank, rural women comprise 43 percent of the agricultural labour force that produces, processes and prepares much of the food available in the world. In recognition of the contribution of these women, the UN celebrates the International Day for Rural Women on October 15. This day recognizes the role of rural women, including indigenous women, in enhancing agricultural and rural development, improving food security and eradicating poverty.
With temperatures rising, weather patterns changing and climate-related disasters becoming more frequent, food security has become a major challenge across the world, and especially in India. As key players in the country's agriculture sector and those in charge of ensuring adequate nutrition for families, rural women are at the centre of this challenge. A FAO (Food and Agriculture Organization) report says that if women were given equal access to resources as men, agricultural yield could increase 2.5-4% in developing countries, enough to feed at least 100 million more undernourished people!
Empowering and investing in rural women is also pre-requisite to fulfilling the vision of the Sustainable Development Goals that aims to end poverty and hunger, protect the environment, improve health parameters and empower all women. This fact is reflected in the inspiring stories of women across the globe who have fought legal, social and cultural obstacles to bring about significant social and economical reforms in their communities.
In honour of the International Day of Rural Women 2016, here are three incredible stories of rural women farmers in India who are making a difference in their communities and inspiring others in the process.
1. Rita Kamila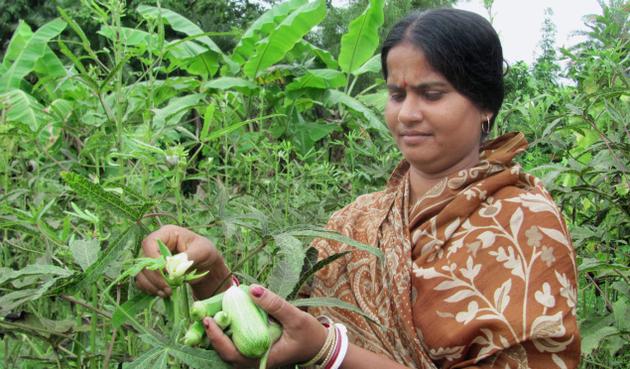 A self-sufficient farmer who has achieved a sustainable source of livelihood in one of the world's top climate change hotspots, the Sunderbans, Rita Kamila has worked almost single-handedly on her land to achieve the right mix of farming and animal husbandry.
Known locally as a model farmer, Rita has successfully transitioned her farm to organic over the past few years and now grows several varieties of food crops. Using the ecologically sound practices of integrated farming, she has incorporated livestock and fish culture into her farm. She has also installed a bio-digester plant that generates bio gas from farm waste such as livestock manure and fish waste. The biogas is used as cooking fuel and the residue is judiciously recycled to provide nutrients to crops. Rita's thriving farm has ensured that her family has plenty to eat round the year and she gained the respect of her fellow farmers, who stop by her farm for peer-to-peer exchanges.
2. Atram Padma Bai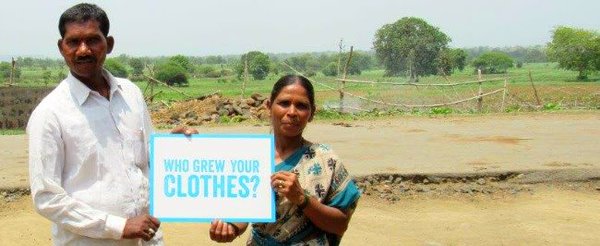 The elected Sarpanch of eight villages with more than 2,000 farmers, 37-year-old Padma Bai was a tribal Girijan farmer who only cultivated cotton, oil seeds and pulses on her three acre land. In 2013, she used a Rs. 30,000 loan from the Fairtrade Premiums Committee to launch a Hiring Centre for agricultural tools.
With the support of a Fairtrade India certified producer organisation, she invested in drudgery reducing farming tools such as pick-axes, sickle, spades, hoes and wheelbarrows. Her idea was to lend these tools to poor farmers in neighbouring villages who could not afford them, at a marginal rate, through her hiring centre.
Using the premiums, Padma Bai also set up a drudgery reduction unit, and constructed two concrete roads and a fair weather dry mud road. The hard working sarpanch has also managed to get government funds to make ponds for rainwater harvesting and install a water pump that will make clean water available in the village school.
3. Women Farmers of Medak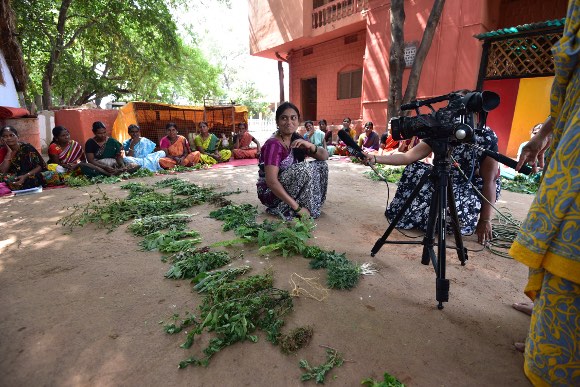 Women farmers of the Medak District of Telangana are teaching sustainable rain-fed farming techniques to peasants in the neighbouring Vidarbha region of Maharashtra. Representing the poorest of the poor in their village communities, these women farmers were once landless laborers, but today, thanks to the Deccan Development Society (DDS) village level women's sanghams (voluntary farmer associations), these women have not only tackled their farming problems effectively but are also generating an additional income through innovative and eco-friendly ways.
Using traditional preservation techniques, these women preserve organic seeds that they barter with farmers in the region. Chandramma, who heads the Seed Bank at Pastapur, explains that they pick and keep the healthy grain in a mud container, layered with neem leaves, ash and dry grass. They then seal the whole box with mud, dry it and keep it at a secure space.
On their month-long seed bartering journey to 30 villages in the region, Chandramma and her fellow women farmers teacher other villagers how to follow organic farming methods and grow climate-resistant crops like traditional varieties of millets. Many of them have become filmmakers (they haven't been to school!) who have produced documentaries on organic farming, seed sovereignty, bio-fertilisers and good farming practices that have been screened worldwide. They have also launched the Sangham community radio, the first-of-its-kind in India, which is another great initiative that educates farmers in a staggering 200 villages in the region.
There is no doubt about the power that women have in shaping and guiding sustainable development in rural areas. Today, many Indian women farmers are taking the lead in helping to find innovative and lasting solutions for many of the challenges which exist today. All of these women share one thing in common – a passionate and unwavering belief that through their innovative business approaches, they can change things for the better.
Rural communities thrive on the commitment and dedication of these women, and hence, it's important to acknowledge the contributions of these unsung heroines. On this International Day for Rural Women, we tip our hat to these awesome rural women who are playing such important roles in their community.
We bring stories straight from the heart of India, to inspire millions and create a wave of impact. Our positive movement is growing bigger everyday, and we would love for you to join it.
Please contribute whatever you can, every little penny helps our team in bringing you more stories that support dreams and spread hope.
Tell Us More