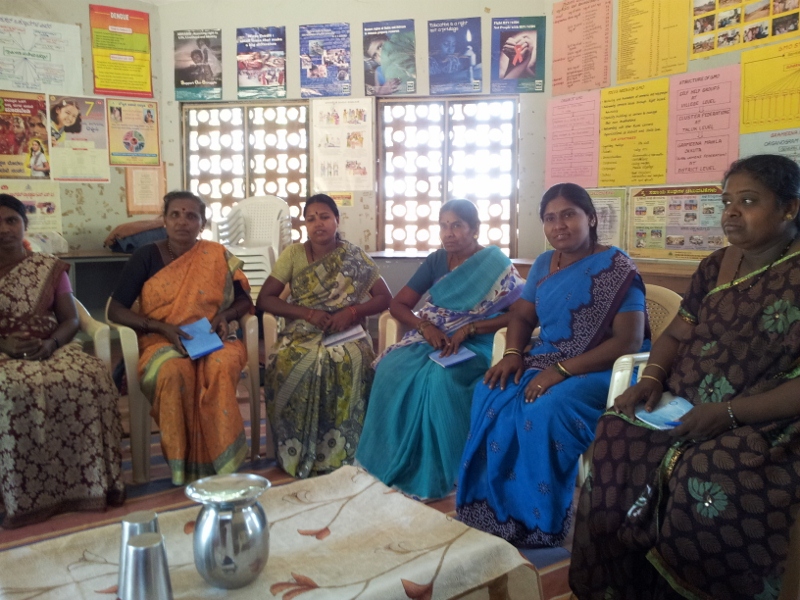 The town of Kolar in Karnataka might have lost its golden sheen, but its marginalised communities, including bonded labourers, illiterate Dalits and women are rising in unprecedented ways and improving
The town of Kolar in Karnataka might have lost its golden sheen, but its marginalised communities, including bonded labourers, illiterate Dalits and women are rising in unprecedented ways and improving the living and working conditions of not only their immediate families but of their community at large.
Despite legislations that have outlawed bonded labour in India, the practice of 'employing' and exploiting child and adult workers on a long term and often permanent basis continues to be followed by landowners across the country. Such workers typically hail from families that live at the margins of society in rural India with extreme financial challenges. With barely any education or skills, they find it difficult to locate jobs that provide a steady and sufficient income. Of course, such jobs sometimes do not exist in the places where they live. As they usually lack money even for basic survival these people tend to borrow from land owning persons or moneylenders. This traps them in a vicious cycle of debt due to high interest rates apart from household expenditure. They are therefore compelled to work as on farms or in quarries or migrate/travel to urban areas to find employment on construction sites so that they can pay off their loans and also support themselves or their families. In certain cases, the landowners force the borrowers to slog in their homes or fields almost like slaves with hardly any regard for the well being of the individuals or the people in their homes.
From bonded labourer to landowner
Amidst this scenario of despair, there are some who have managed to free themselves from this bondage either through their independent efforts or with the support of other individuals or organizations. Of course, this involves a lots of risks for the people concerned and their defenders as they are most likely to face threats and attacks. Further, the local population, police or other government representatives do not always co-operate with the rescue agencies or the individuals, irrespective of the extent of violations of human rights and the law.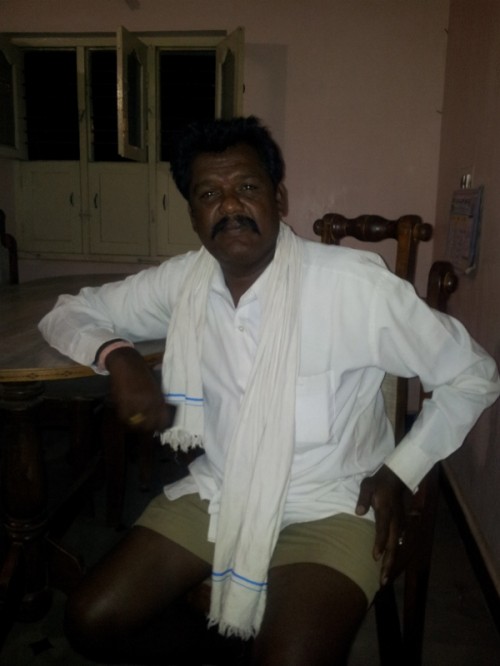 47-year old Changalrayappa from Kelaholali in Mulbagal taluk of Karnataka's Kolar district is one of those who broke free from being a bonded labourer in his childhood and adolescence to becoming an award-winning President of the Gram Panchayat in 2002. After he took over, the Panchayat became the top revenue collector and model for social initiatives. It also conducted health camps for women and free surgeries. Small wonder that it has been visited by neighbouring states like Andhra Pradesh, the Union Minister for Rural Development, officials from the World Banks and countries such as Bangladesh.
Shared Changalrayappa,
I started working on the fields in this village and its environs when I was a boy and could not study. In fact, my parents and four siblings also did similar jobs and we hardly had enough to eat. While the older people were paid Rs. 2/- a day, some of the children had to work for free. This was because we owed the landowner money. Although we had around 2 acres of land, it could hardly be cultivated as we had no money to invest in buying seeds or soil nutrients.
However, over a period of time, the family members began to learn of specific government schemes available to Dalits and Adivasis (indigenous people) to obtain loans. Importantly, they did not use any chemical fertilizers or pesticides as they grew paddy and ragi (finger millet). This increased the yield and revived the land while reducing expenditure, owing to natural manure. Changalrayappa says that his annual output is sufficient for his family of seven. And he has been progressive enough to get the land title in the name of his wife Narayanamma.
Spreading the word
At present, Changalrayappa continues to be a respected member of the Gram Panchayat even though he is not its President. "Everyone in the village has great regard for Changalrayappa. He is sincere and determined. During the construction of the state highway nearby, the Panchayat had to be paid compensation from the government for land and water sources lost. When we suggested that he should procure information regarding the distribution and ownership of land in the area and funds entitled to the Panchayat, he made multiple trips to Bangalore to meet the concerned government officials until he was able to obtain the required details and money (Rs. 23 lakhs in this case). In addition to educating other farmers about the benefits of organic farming he has co-organized Jathas (festivals) and has initiated district level organic farmers' networks", observed M V N Rao, executive director, Grama Vikas Trust, a 30-year old NGO based in Kolar which has provided awareness to people like Changalrayappa about their rights and entitlements and also on natural farming methods.
A remarkable turnaround considering that Changalrayappa is an unlettered Dalit.
When women rise
Earlier, our presence was hardly acknowledged. Now when we go to the police station, tahilsdar or other government office, we are offered a chair to sit. Further, the officials are willing to listen to us problems and suggestions and act as required. At home and in our community, at least some men have begun to respect us as individuals. Most of this is due to our achievements as members of our local sanghas (collectives) and the associated photo identity card.
remarked Kalamma, one of the oldest women who is a member of the board of governors of the Grameena Mahila Okkuta (Rural Women's Union), a federation of nearly 400 village level collectives of women from about 200 villages spread across 4 taluks namely Mulbagal, Bangarpet, Srinivasapura and Kolar in Karnataka's Kolar district. Started in 1994, the women decided to organize the sanghas into the Okkuta in 1997, one of the oldest and biggest in the state, which has shown the way for similar groups in many aspects.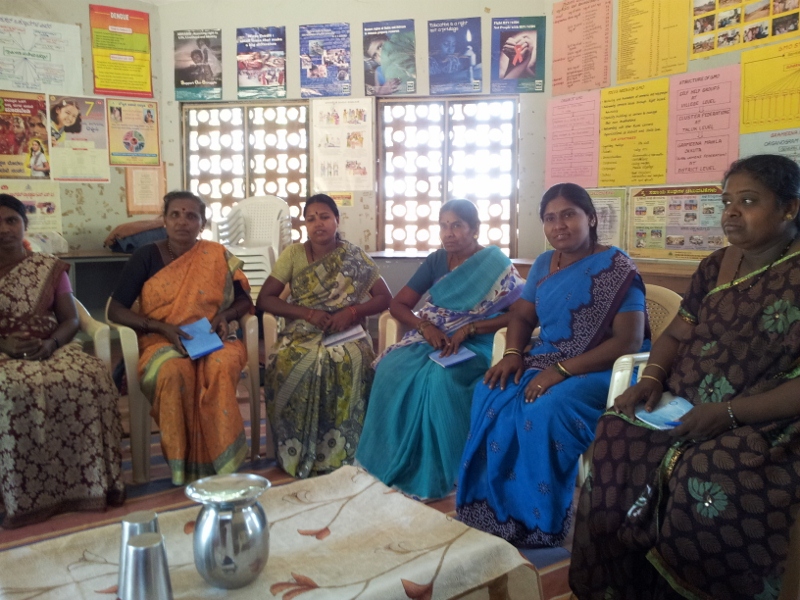 Most of the 7000 women in the Okkuta are barely-literate Dalits who have been labourers in stone quarries or agricultural lands that are close by. The husbands of some of them own a piece of land but they had hardly been able to cultivate anything until some years ago. This is largely because the area is arid and also ruined by chemical farming. Further, many of the men preferred to work as daily wage labourers and waste their earnings on consuming alcohol. This led to domestic violence and also affected the food security, health and well-being of the family.
Then and now
Realizing that they had to improve their lives and that of their kids, the women who used to meet to discuss their children's issues decided to become financially independent. For this, they started small savings groups in around 7 villages of Mulbagal taluk with an overall strength of 79 members. As the sanghas began to grow in reach and size, the women felt emboldened to deal with the liquor menace. Through a Jatha (folk theatre) team that had women from 20 sanghas, they highlighted the need to oppose the availability and consumption of liquor. "At present, we reiterate the necessity of educating girls and caring for their health and nutrition. Further, we have been able to advocate against early marriage and pregnancy for girls, dowry demands, sexual harassment, female foeticide and infanticide and encourage family planning by talking to men, women, families and the larger community about the problems with these practices", Papamma, one of the vocal members, revealed.
While dealing with socio-economic challenges, the women found that they had to tackle water shortage. With support and guidance from a local non-profit organization called Grama Vikas Trust, they have been able to undertake the restoration of water tanks to collect water. Further, the women learnt to engage in chemical-free farming. They also have understood the importance of creating seed banks.
Mangamma, another member of the Okkuta said,
We meet regularly at the village level to discuss our work and other matters. Apart from the above initiatives, we are seeking active representation in local governance structures like the Gram Panchayat. We have also raised our voice against illegal sand mining. To ensure availability of basic services, we observe the operation of schools, hospitals, ration shops and report to the government if there are shortcomings or dissatisfaction. We provide awareness to marginalized women on accessing government entitlements like training and credit for income generation activities, obtaining titled land for living and livelihood, pension for disabled, elderly or widows et al.
These ladies exemplify the belief that empowering them changes their family, community and the country
We bring stories straight from the heart of India, to inspire millions and create a wave of impact. Our positive movement is growing bigger everyday, and we would love for you to join it.
Please contribute whatever you can, every little penny helps our team in bringing you more stories that support dreams and spread hope.