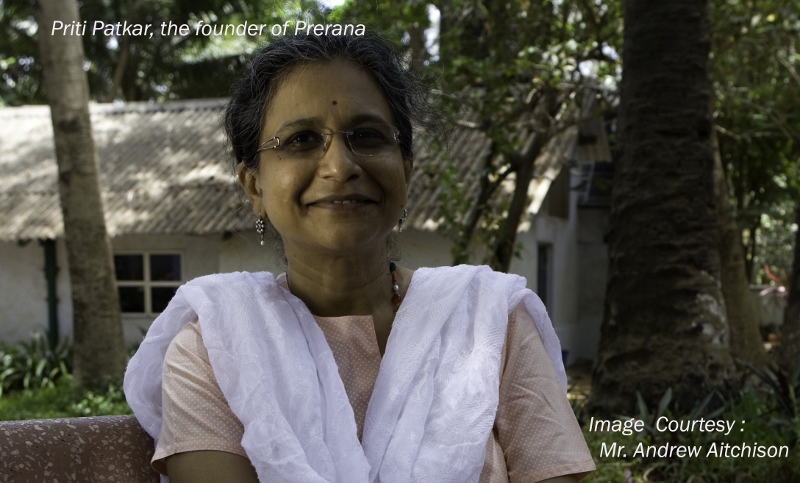 Perhaps not many people see the value in educating children of sex workers. But Prerana did. And thanks to their efforts many of these children have been rehabilitated and now
Perhaps not many people see the value in educating children of sex workers. But Prerana did. And thanks to their efforts many of these children have been rehabilitated and now have the choice to pursue a different career path from their parents'. Perhaps that is the true worth of an education?
When Pravin Patkar and Priti Patkar began work in Mumbai's red-light areas in 1986, they were often asked if it was worth "investing" in the education of these children. "Do their mothers care for their children?" was yet another question that would unfailingly crop up.
Well, they went ahead and their work has yielded tremendous dividends. They hold camps, workshops, counseling and do all that a school aims to do. "Give a complete education to the children and enable them to face the world," is their motto. In recognition of its efforts, Prerana has been selected for UNAIDS for its view to end second generation trafficking of children of red light area-based women.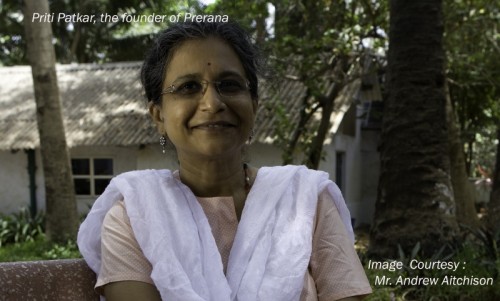 Changing lives, slowly but steadily
We know that the social stigma associated with the children of prostitutes in India often leaves them with no educational or career options outside of the sex-trafficking industry. It is generally accepted that the only things that manage to escape the Kamathipura slum are tragic images and stories.
Skeptics raised questions centered around the number of children who reached or completed an important milestone of the Indian educational system – the tenth standard exam. Prerana has shown clear results that if appropriate support systems are made available to the mother and the child, then the formal education of the child sustains.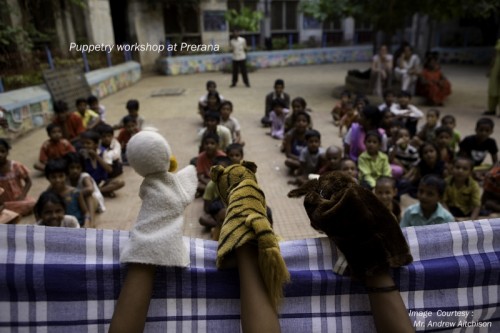 Even today, the common question they often face is, "How come no one has still become a doctor or an engineer?". In fact, a police officer asked this question to the people from Prerana, who were at the police station in Kamathipura to lodge a complaint against a pimp who had brutally beaten up a three year old child and his mother.
Success stories
Whatever the skeptics may say, the work of Prerana continues undeterred – with proven results. Below are the stories of a few of the children supported by Prerana, which show the varied interests and the success they achieve in their chosen paths. All names have been changed in the interest of privacy.
Sharanya, who is now in her twenties, was referred to Prerana when she was 14 years old. Placed in a shelter facility run in Latur as she is from that region, she has now completed her graduation with 62% marks, with assistance and funds from Prerana.
Shailesh, again in his twenties and an orphan from Kamathipura, completed his Masters in Arts from the Pune University and secured admission to Bachelors in Education at H.K.College in Mumbai by clearing his Common Entrance Test (CET) in 2008. Prerana is sponsoring his education here.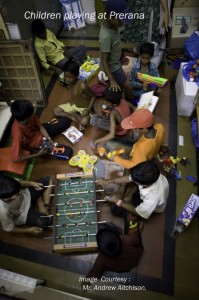 Sharon had gone to Hyderabad in August 2005 to complete a 3 years' Nursing course at Mother Vanini College of Nursing in Thadepalligudem, Hyderabad.
Madhumita, whose mother was living in the Kamathipura red light district, has now secured admission in the Dahanukar College Mumbai to be a Bachelor of Science in Information Technology.
Leela now lives independently with a few friends in a rented house and has enrolled for Masters in Social Work at the S.N.D.T. Women's University, Mumbai.
Jason is currently pursuing his Masters in Social Work at Jalana in Maharashtra state.
Susheel Kumar, a youth from Prerana, has completed his Bachelor of Science in IT from the Elphinston College Mumbai in the year May 2009. Even as an undergraduate student, he gave back by teaching in Prerana's study classes in the evening. He has even held workshops where he teaches everyone the use of the internet and how much can be achieved with it.
To me, one of the most inspiring stories is that of KalpanaTambe who has conquered several challenges and even changed the mindsets of people.
She married Kiran, who had proposed to her after knowing her background. They both got married in Bandra Court as soon as she turned eighteen in 2004. Later, they also had a religious ceremony and took the blessings of his parents and grandmother. By then, Laxmi's mother was no more as she passed away in 2002. Laxmi's husband works in a courier company and she has done her BA in Psychology from Kalina University, Mumbai. They have a son who is six and a daughter who is two. Her sister too is married and stays in Badlapur where her brother is also studying.
Reflecting on her life, Kalpana said this to me when I spoke to her,
The most difficult thing which I have overcome, thanks to Prerana's intervention and my mother's determination and support is getting educated and leading a happily married life. Marriage for me was really important as it has enhanced my self esteem and made me much more confident.
She and her husband also made sure that the entire family knew about her mother. In fact, Kalpana's husband said that he was proud of Kalpana as she had overcome so many challenges at such a young age.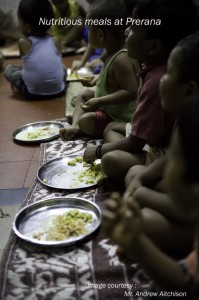 Kalpana reminded me of Aamir Khan's program Satyameva Jayate where Sunitha Krishnan, a veteran social worker who combats prostitution in Andhra Pradesh said, "We try our best to educate and empower women and children caught in this trap. However, it is only when society accepts them completely can our mission be really successful." She went on to say that our society condemns the victims and not the perpetrators of this profession.
After I spoke to Kalpana, I was really happy at her true and complete success in overcoming all the challenges. To me, her story is a concrete and real example of India Shining and I hope to remain her friend always.
In sum
Actually, the work of Prerana also brings us to question how education is evaluated in India. What are the criteria that one uses to understand how well a person is educated? By the pay scales one gets in the job market? By the stamp of respectability? Or, by the freedom to do what one wishes to?
Very often the first major concern of any person pursuing education is how much they will be able to earn after the completion of their course. another important consideration is the title they will hold which will in turn determine their status in the society. The freedom to do what one wishes to; in other words, empowering individuals to make their choices, is, very often not even considered a goal of education.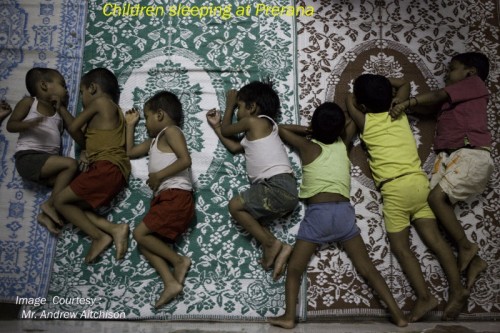 Paradoxically, while the children from a privileged background grapple with the real purpose of education, Prerana seeks to provide true education to the children to enable them to understand themselves and find the strength to face any challenge in life.
So, the answer to the skeptics who wondered if the effort was worth it is, yes, it is indeed worth it and laudable.
Even if we ourselves are not able to do the kind of work Prerana is doing, we can at least support them and change our mindset.
Read more about Prerana's work at www.preranaantitrafficking.org
Jamuna Rangachari was earlier a software professional who is now into writing, editing and living joyously. She has authored two books for children and also been published in Chicken Soup, Times of India and Hindustan Times and The Hindu. She is the mother of two children and is now with
www.wonderofwords.org
, the objective of which is to make reading and writing fun for everyone, especially children. She blogs at
www.jaijoy.blogspot.com
We bring stories straight from the heart of India, to inspire millions and create a wave of impact. Our positive movement is growing bigger everyday, and we would love for you to join it.
Please contribute whatever you can, every little penny helps our team in bringing you more stories that support dreams and spread hope.