This temple in Odisha receives thousands of coconuts from its devotees every day through a one of a kind courier service. A voluntary delivery system that is free and based entirely on the faith of the people.
Coconuts are considered holy in almost all temples. Extensively used in most Hindu rituals, it is believed that offering a coconut to a deity will ensure that one's prayers are answered. One such temple in India where the coconut is considered to be the favourite of the Goddess is the Maa Tarini temple of Odisha.
Situated amongst the thick Sal forests on NH 215, around 45 kms from Keonjhar in Ghatagaon, this temple is also known as Nadia Rani or the Queen of Coconuts. The temple receives close to 20,000 coconuts every day, going up to 1 lakh on festive days. The temple is extremely sacred to the devotees of Goddess Maa Tarini, who consider her to be all powerful.
So how does a temple like this get such a large number of coconuts on a daily basis?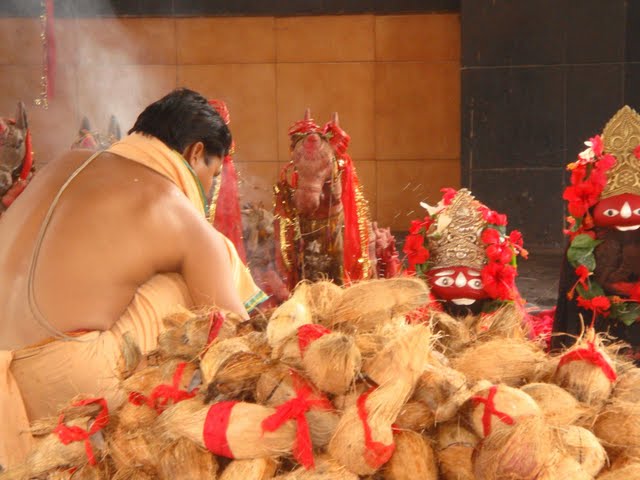 Here is a unique and indigenous courier service that does not rely on sophisticated delivery networks or money, but entirely on faith. Stand on any highway in Odisha with your coconut offering, wrapped in a red cloth, and the next bus or truck that passes by will stop to pick it up and deliver it to its destination- the Maa Tarini temple at Ghatagaon.
And in case the driver isn't headed to Ghatagaon, he'll pass it on to another driver going in that direction. The entire process is like passing the baton in a relay race. The drivers finally drop the coconuts off at numerous collection boxes placed at Ghatagaon, from where the entire lot are taken and offered by the priests to Goddess Maa Tarini.
In this way, coconuts are not only collected from within the state of Odisha but also from the neighbouring states of Bihar and West Bengal.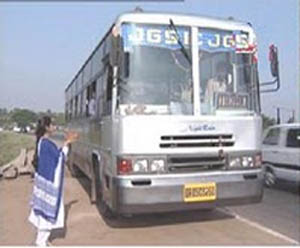 No driver will seek money for this service, nor will he refuse to carry the offering of coconuts.
This voluntary service works seamlessly, free of cost, to ensure every coconut offered from across the state, reaches the temple of Maa Tarini. And in recent times, to aid this religious courier service, thousands of tiny Maa Tarini temples have sprung up around Ghatagaon. These temples also serve as collection points for the coconuts that are offered, and ensure they reach the main deity of Maa Tarini.
So, the next time you travel in Odisha, don't be surprised to find a pile of coconuts stacked behind the driver's seat.
Featured Image Source
Like this story? Or have something to share? Write to us: contact@thebetterindia.com, or connect with us on Facebook and Twitter (@thebetterindia).
About the author: 
With degrees in Sociology and Economics, Ramya is a blogger who writes on society and culture, hoping to bring about positive impact on as many people as possible. She runs a blog called
www.meotherwise.com.