Year after year, we celebrate our kids' birthdays. Year after year, we are straddled with a whole lot of gifts which we do not know what to do with. Most
Year after year, we celebrate our kids' birthdays. Year after year, we are straddled with a whole lot of gifts which we do not know what to do with. Most of the times, these are things the kid has no use for. They just clutter the house, get distributed or gather dust in the attics. Surely, there is something better than all this wastage? Now there is!
Welcome to Share My Cake – a unique initiative that aims at creating the "Gen G", the Giving Generation. Now, not only can your children get the gift they really want on their birthday, but they can also spread their happiness by supporting a cause. Be it helping an under-privileged child get education or preserving the rich wildlife, they can take their pick from 9 causes – Children, Education, Environment, Women, Health, Rural Development, Innovation, Wildlife and Water. This gives parents the opportunity to not only reduce the clutter in their house but also to sensitize their children to the social realities around them.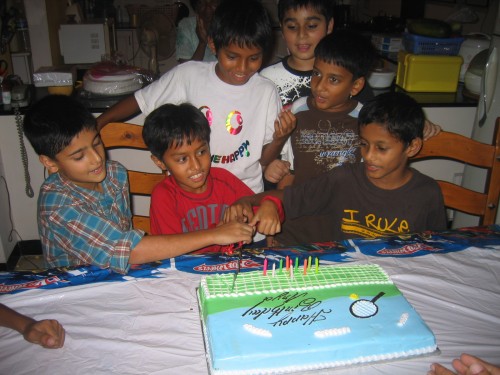 All you have to do is visit the website www.sharemycake.org with your child to set up the birthday event page, to send invites to your friends and family and select the cause you want to support. You can also choose how much of the total gift contribution you want to share with the cause and how much you want to keep aside for the perfect gift!
The Better India caught up with Lakyntina Lyngdoh Lakshmanan, the founder of Share My Cake, to tell us a little more about her beautiful initiative:
TBI: What made you think of a unique concept like ShareMyCake?
It all started with our children's birthdays. Whenever we had a birthday celebration at home there are always tons of gifts received and the associated return gifts. There would be around 40 odd toys and books- from 2 birthday celebrations piling up every year, which coupled with gifts received on and off from well meaning friends and family would mean around 50 odd toys and gifts floating in the house. And it always happens that 90% of these toys and books remained virtually untouched for the simple reason that:
• They are mostly duplicates – we have gone through a particular period when we had 5 sets of monopoly games (of different brands), 3 sets of panchatantra tales, etc
• They do not interest the boys beyond opening the wrapper or just 1 day of playing – what i call the toy fatigue.
• Then there were toys sets with a thousand moving parts, where a loss of one small part would render the whole game incomplete and unusable, and would go to a corner to gather dust.
• There were plenty of books too. The boys would like a few, but most were not interesting enough for them. And, there were plenty of duplicates. The books would remain unused and collect dust in one corner of the bookshelf.
• Finally, the boys were getting interested in more exclusive gifts like Wii games, Hobby books (of the expensive kind), etc
It hurt to see so much wastage and we would always try to dispose the unused toys and books in the most optimal manner. We would do a spring cleaning once in six months and we have tried various methods of disposal – for working condition toys we would donate to various charities, the rest (including incomplete good sets) would be given to the garbage collectors.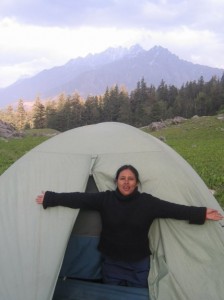 We were also trying to inculcate in our children the value of frugality and low wastage. And on a broader level, we wanted our children to be sensitive to social realities around them. Even at school, they were formally understanding the world around them and how different elements (individuals, nature, environment, etc) interact with each other and depend on each other, as per the Montessori principles.
Then in 2009, during our half yearly cleaning when we visited an orphanage at Kottivakam Chennai to donate "used" and some new toys (the duplicates), we were greeted warmly by the lady at the orphanage as on previous occasions. This time however, she politely requested us to take back our 15 odd toys, since it would not be enough for 84 kids. She said she would prefer cash instead as that would help her in educating one more child, or feed a younger kid.
We realised then that this cycle of birthday gifting and return-gifting is a lot of waste and can be made better. That was when the idea of ShareMyCake was born.
TBI: How does one have a birthday celebration with Share My Cake?
A child can celebrate a ShareMyCake birthday in 4 easy steps:
Step 1: Sign up – registration
Step 2: Create an invitation – provide birthday details and select cause/ organisation/ percentage of share
Step 3: Send invitations – invitees gets an email invite and visit the event page
Step 4: Celebrate. Make a difference – Invitees gift online and post wishes. Gifts are shared with organisation.
TBI: How did you zero in on the NGOs you have decided to support? Was there any process of due diligence?
As a start we have decided to tie up with a small number of NGOs, total of 15 in all. And we've also aligned our due diligence process with the Credibility Alliance, such that we affiliate with those NGOs who meet the "desirable norms" of credibility alliance. We also are cognizant of the size of the organisations with a few exceptions, since we feel that smaller organisations are in dire need of resources with a great social impact. We also try and keep an eye on the geographical spread of the organisations (after all we are a large country)
With this filter in place, we check for statutory compliance and vet the documents. We also satisfy ourselves on their social impact, scope of projects, affiliations, staff size, etc.
Hence we ensure all five aspects of due deligence – identity, objectives and aims, operations, governance and accountability/transparency are met.
TBI: What are the next steps planned for Share My Cake?
Current: We start with reaching the intended audience in schools, mutli-storeyed apparment complexes, gated communities, activity centres, and parents in large office complexes (IT parks); using a variety of collateral – ppts, flyers, posters, et al ; We intend to tie-up with like minded schools, event location chains, activity centers, etc. We are starting with Chennai and will expand to other cities – metros and B class, one at a time – using a volunteer base of moms and also cause champions.
Near Future: Expand the service globally.
Future: Based on our learning and after fine tuning the model with birthdays we will extend our product to include other events viz, Marriages, Anniversaries, Diwali, Christmas and other form of celebrations.
We would like to mention here that ShareMyCake Charitable Foundation is a section 25 company incorporated in 2010, to encourage giving and create an awareness of social realities, for children.
TBI: What is the kind of feedback you have received so far?
It is heartening to see children empowered to support causes close to their heart. Some feedback which we get:
"I want to protect a forest"
"It's sad that a child is not able to study like us"
"A village must have clean water to drink"
"Animals too have rights and we must help them"
"People must have food"
and
"I love wild animals"
We try and speak to every child who celebrates a ShareMyCake Birthday.
So go ahead, have a meaningful birthday this year and let more people join in the celebrations!
We bring stories straight from the heart of India, to inspire millions and create a wave of impact. Our positive movement is growing bigger everyday, and we would love for you to join it.
Please contribute whatever you can, every little penny helps our team in bringing you more stories that support dreams and spread hope.
Tell Us More