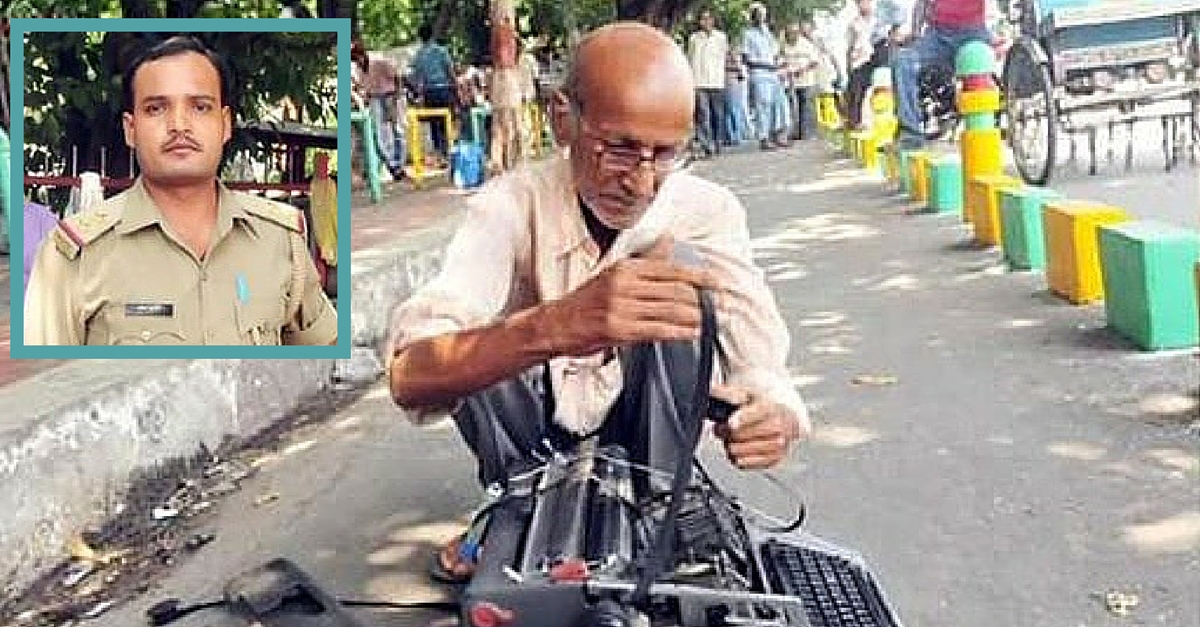 A Sub Inspector in Lucknow, Pradeep Kumar, kicked and broke an old man's typewriter on a pavement in Lucknow. What followed was heart warming, to say the least.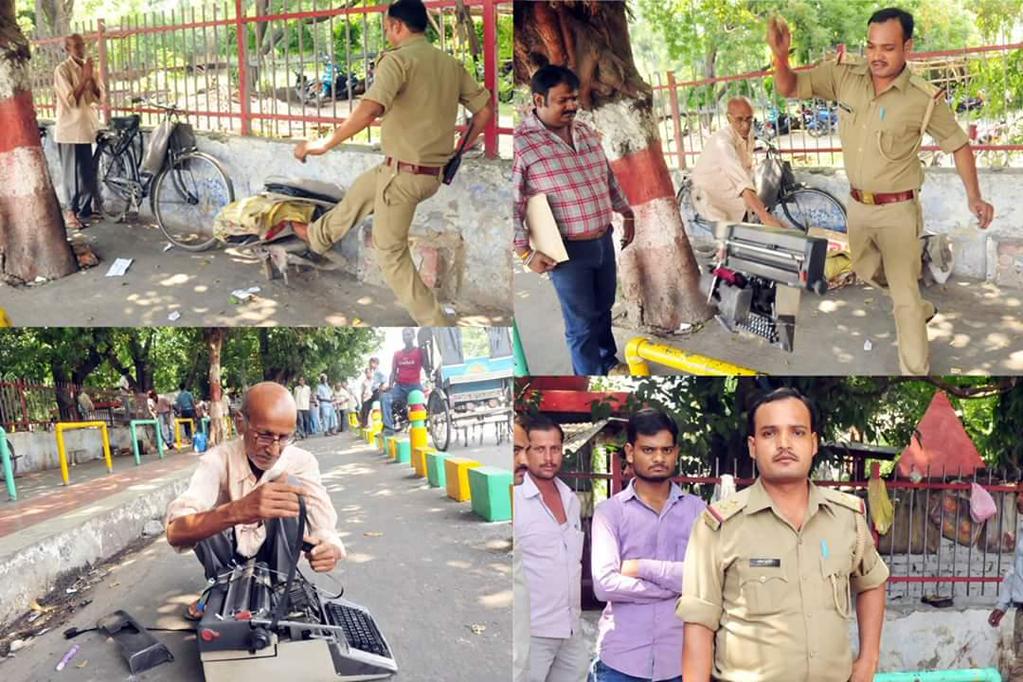 In Lucknow
SI Pradeep Kumar – in an effort to evict pavement dwellers and vendors – kicks the typewriter of an old man and destroys his only source of income.
65-year old Kishan Kumar had borrowed Rs. 5000 to buy a typewriter that helped him earn a meagre amount of Rs. 50 a day by doing Hindi typing outside the Lucknow General Post Office, for 35 years. Till the fateful day that this cop turned up at the same pavement.
Images were captured by photographer Ashutosh Tripathi
Dainik Bhaskar covers this story
Read the article here.
Twitter Takes Up The Cause
First an effort is made to trace him.
This news report for reference. That typewriter was his only source of income, which a cop proudly smashed: http://t.co/f1FVMdk5hN

— वरुण (@varungrover) September 19, 2015
More info: Name – Kishan Kumar. Has no mobile phone. Address needs to be traced. Been doing Hindi typing for 35-yrs outside GPO, Lucknow.

— वरुण (@varungrover) September 19, 2015
Thanks to @woahjourno, spoke to him just now. He was so angry with the cop, broke down while talking. He will get a typewriter by Monday.

— वरुण (@varungrover) September 19, 2015
Many Offer to Help
THANKS twitter for SO MANY offers to help. The issue is now sorted & Lucknow friend @rmanish1 will get him money for a typewriter tomorrow.

— वरुण (@varungrover) September 19, 2015
UP Government Responds
#UPCM @yadavakhilesh has instructed SSP Lucknow to suspend the Lucknow cop who had beaten up an innocent wage earner at Lucknow GPO.

— CM Office, GoUP (@CMOfficeUP) September 19, 2015
After hundreds of offers to help, THIS happens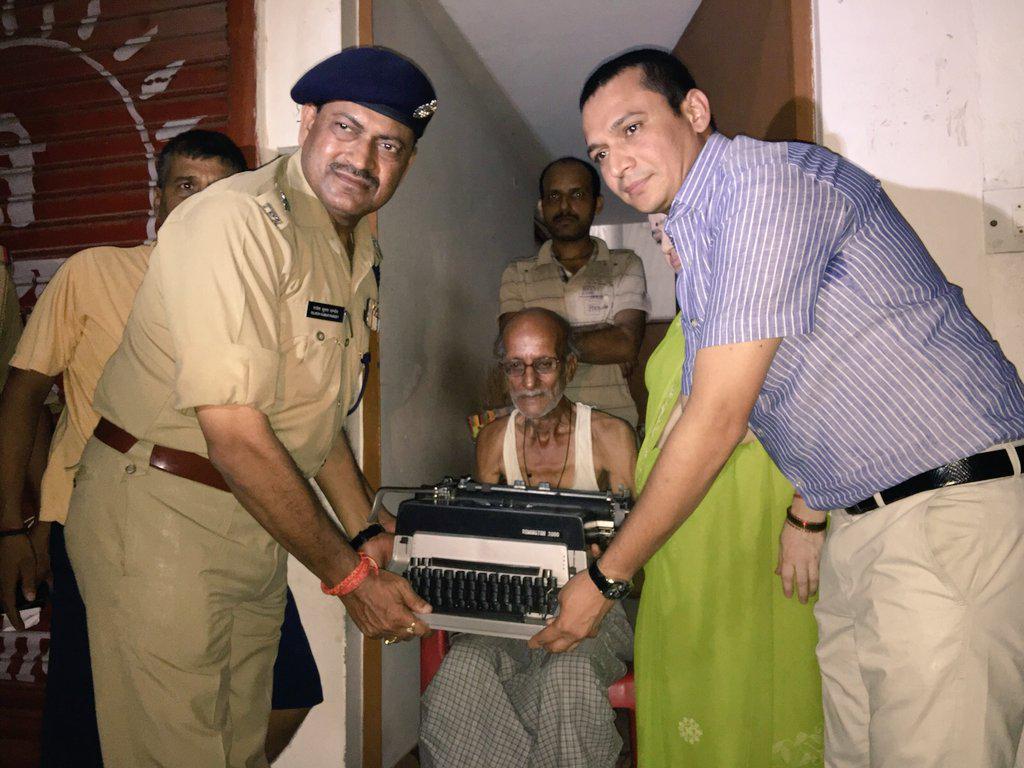 And so it ends, for now. DM Lucknow Raj Shekhar with Krishan Kumar. @varungrover @CMOfficeUP pic.twitter.com/PdV5ms2AVi

— Hamza Khan (@woahjourno) September 19, 2015