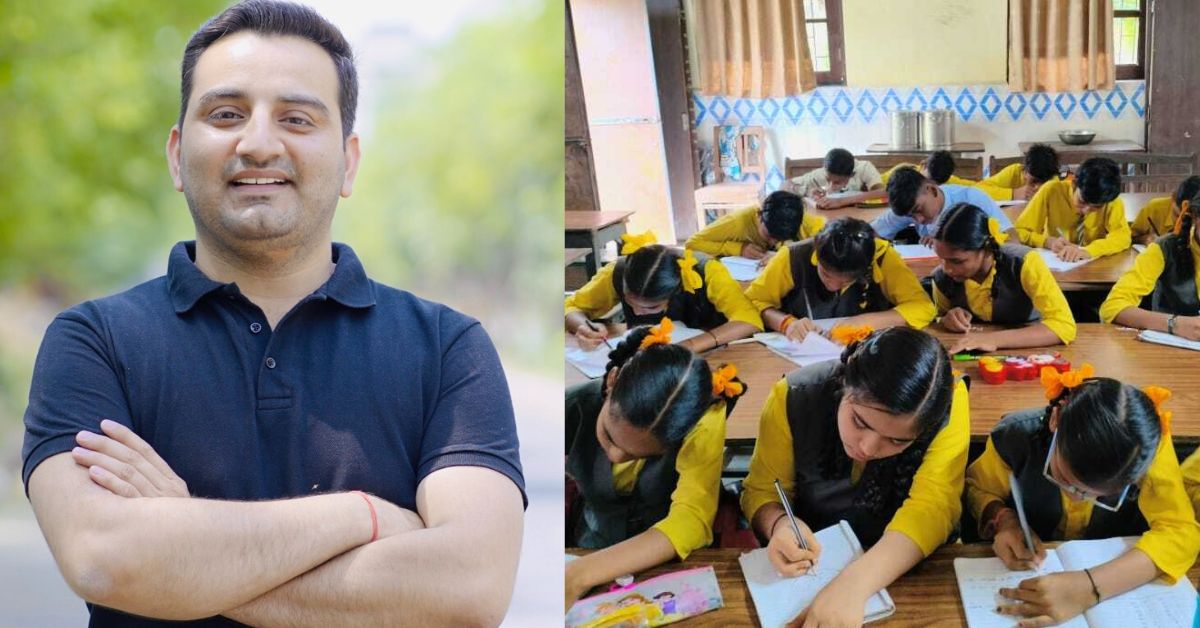 Abhishek Dubey runs Muskaan Dreams, a non-profit that aims to transform government school classrooms into digital hubs combining technology with fun ways to learn. He narrates why he was inspired to do this.
Madhya Pradesh's Siya Umesh Jariya does not yawn in class anymore. For the Class 8 student at a government school in Indore, learning is now fun, because she studies regular subjects through animated videos and cartoons.
"Today, I learnt about cell structure and functions. It was taught on the television in our school. I like studying on the TV, the videos show cartoons and diagrams. Now, I remember what my teachers teach and I do not feel sleepy," Siya, the daughter of a cook and labour worker, tells The Better India.
"Apart from Science and Mathematics, we are also taught English from YouTube. When I go back home, I show my parents that I can speak English," she adds, noting that she aspires to be a doctor.
Siya is part of a cohort of 1 lakh students under Muskaan Dreams, whose founder Abhishek Dubey is on a mission to make learning in government schools fun. He does so through a number of interventions, including teaching children NCERT syllabus via animations and fun videos. The non-profit aims to bridge the digital gap in transforming education for marginalised children in rural communities without the burden of an additional fee.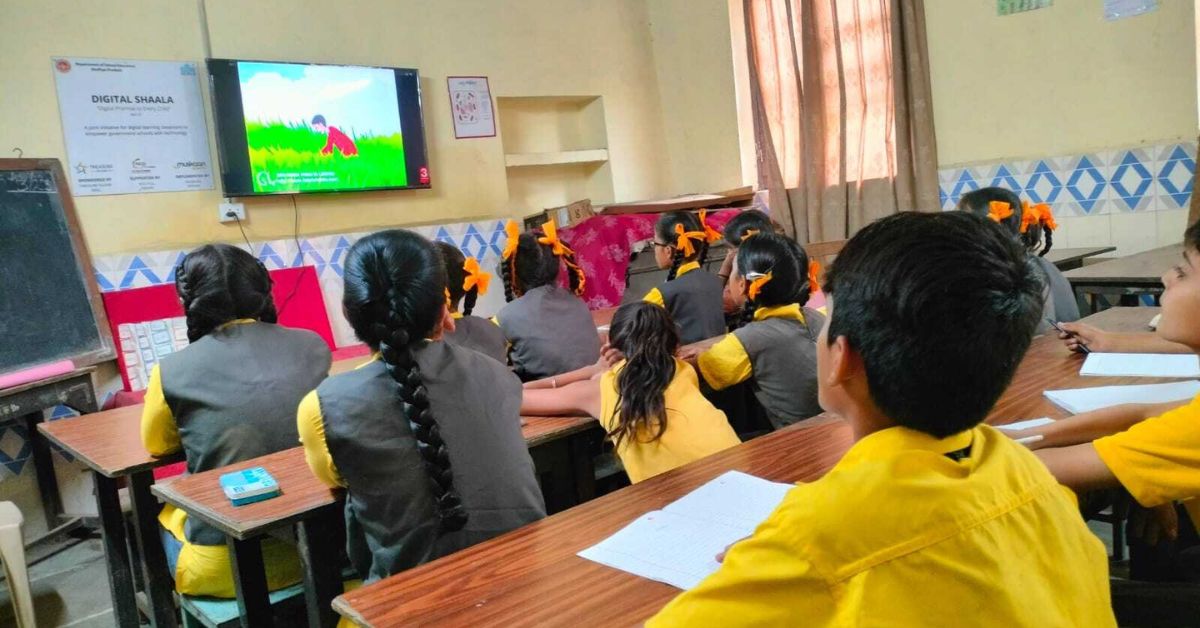 "We work on digital inclusion. Our focus is that every child should have digital shiksha (education) as technology is our future. If these students do not adapt to digital methods, chances are that they miss out on good opportunities. With Muskaan Dreams, we wanted to bring smiles to these children and help them fulfil their dreams of a better career," adds the 31-year-old.
Launched in 2017, the non-profit has so far collaborated with 1,000 government schools across Maharashtra, Uttar Pradesh, Rajasthan, and Madhya Pradesh.
'When I took a stand'
Born and raised in a farmer family in rural Gwalior, Abhishek developed an interest in teaching underprivileged children during his college days. In 2013, while studying engineering in computer science, he started devoting his weekends to teaching children in government-run shelter homes.
"One day, I saw one of my classmates going to teach students in shelter homes. I went along with her and saw how such children are deprived of education. Most of them are children of single parents and from tribal or rural backgrounds. Coming from a rural background, I started connecting with them and I felt the urge to teach them," he says.
Within two years, they formed a group of 200 volunteers and expanded their reach to Bhopal and Indore as well. By now, this was no more a weekend activity.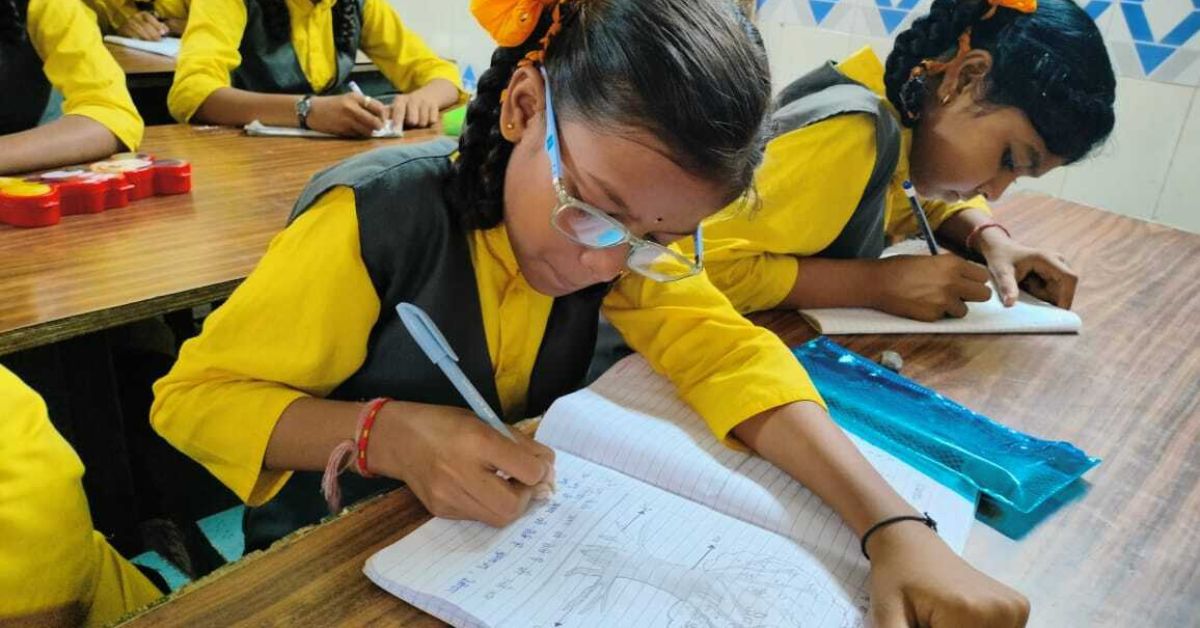 In 2016 after he graduated, Abhishek wanted to completely dedicate himself to teaching children. The decision was not welcomed by his parents. "My father, who is a government officer, was completely against the decision. He asked me to get a good job and drop the idea. But I did not want to quit," he adds.
Having studied in a government school, he did not want to ignore the challenges he needed to address. "My idea was to improve the learning experience of children so that when they enter the classrooms, their interest increases and they come to school every day. We already know that the dropout rate is one of the major challenges faced by government schools," says Abhishek.
"I wanted to improve the quality of education in the government school because when they are educated there in a better way they would not require tutoring. But my father was so angry at my decision that he stopped speaking to me. If I would be in the bedroom, he would move to the drawing-room," he says, adding that this continued for two years.
"I believe that no one should quit on their dreams. Dreams have the power to become reality. This kept me motivated when my father did not speak to me. This was the first time I took a stand," he recalls.
"But today, he is proud of the work I do. In 2019, when we invited former vice president M Venkaiah Naidu for a project launch, my father also joined us for the first time. He understood that I was serious about the work," he smiles.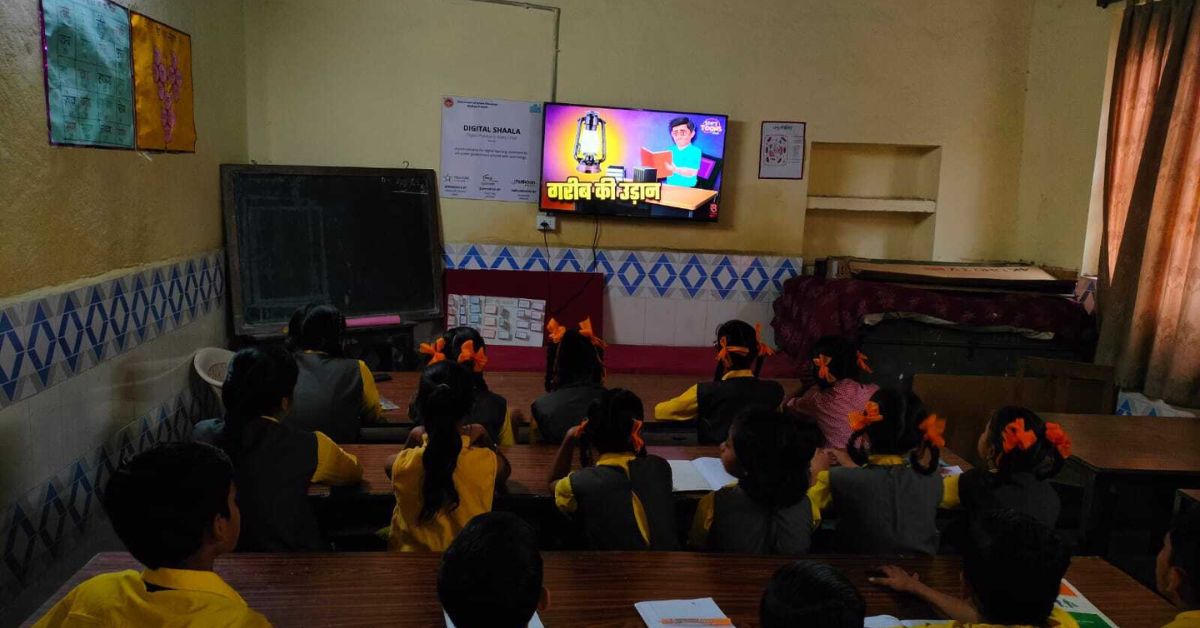 Transforming the govt school ecosystem
After launching the non-profit, Abhishek started his journey with a government school for girls. Talking about the impact of the work, he says, "At that time in 2017, there were only 79 girls enrolled in the school. After a year of working with the school to transform the education system with digital learning methods, the enrollment of girls increased to 129. This impact encouraged us to understand that what we are doing is meaningful for the children in the government ecosystem," he adds.
To kick off the work, Abhishek's Muskaan Dreams signs an MoU (Memorandum of Understanding) with the state governments for a particular period. Thereafter, they conduct in-person meetings with district collectors who help them select government schools in rural areas based on the power availability to run the electronic devices.
"We then arrange meetings with teachers and students and engage them in discussions about the benefits and opportunities that lie ahead. It helps build enthusiasm and commitment among teachers and students and ensure their active involvement in the implementation phase," he says.
"After collaborating with schools, we provide them with electronic devices, content, and training to teachers. We focus on improving the performance of children in Maths and Science because there is a lack of these subject teachers in the government schools," he adds.
Muskaan Dreams also uses a third party Tic Tac Learning app's unique "tic-tac" learning module, wherein they animate pictures and high-quality video content aligned with the NCERT syllabus. With a special focus on subjects like Science and Math, all chapters and exercises are converted into animated videos in Hindi. For example, a chapter on nutrients and food is converted into an animated video to disseminate information in an interesting and engaging way, and in the form of a story to help students retain what they learned better. 
This is followed by teacher training and 1-1 feedback and support to teachers to ensure the adoption of technology in teaching practices. "The training is divided into four modules that are mandatory for each teacher to attend. We make our teachers familiar with the structure of the digital lesson, teaching, and learning models using technology and methods of delivering instruction. It is important to invest in teacher training to foster a stronger education ecosystem," he says.
Abhishek informs that his team works with any school for 2-3 years. After they leave, they provide virtual tech support to ensure teachers are ensuring the consistency of digital learning.
"Before we stop hand holding the schools, we try to build capacity to lower dependency on our team so they remain efficient post-exit. Other than this, we have engaged private organisations like Pernod Ricard India Foundation, LTI Mindtree, Yash Technologies, and Acuity Knowledge Partners who offer resources, expertise, and funding to support the sustainability of our initiative for at least two years," he says.
'1 Million by 2025'
Abhishek says that every year, they conduct an annual survey to understand the experience of children in digital classrooms. "We have found that 95.2 percent of children are enjoying the digital learning experience as compared to before our intervention," he says.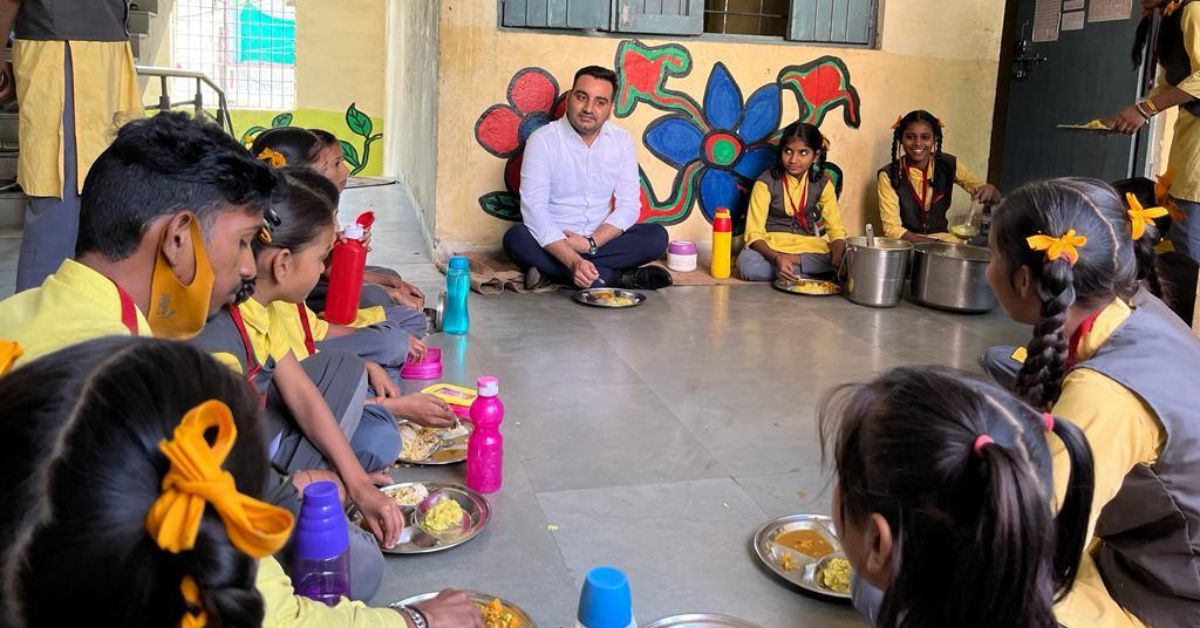 But this also came with a set of challenges. Abhishek says, "Our biggest challenge was to make government school teachers in their 40s start adapting technology. But thankfully, over the years we were able to achieve this with our intervention."
Explaining the challenge to ensure schools continue to use digital means after they leave, he says: "As an external organisation, we cannot guarantee the school's actions once our direct engagement comes to an end. But we track the usage and effectiveness of smart TVs and digital tools through regular evaluations. We also assist schools with the maintenance of the digital infrastructure. We strive to create an environment where smart TVs and digital tools become an integral part of the school's educational practices."
For this initiative, Abhishek does not charge any fee from the students. The expenses are managed through funds from CSR activities and corporate collaborations from partners like Amazon India, Linkedin, ONGC, and Hindustan Zinc. To further the cause, he is planning to expand the project to Karnataka schools by the end of this year and reach out to 1 million students by 2025.
With big goals ahead, Abhishek speaks about the decision he took years back, "If I was placed in any company like my friends, I would be just another corporate employee. I am glad that I took a stand. Whatever happened, happened for a good reason. Although we work 10-12 hours daily, I cherish this roller coaster ride."
Edited by Divya Sethu; All photos: Muskaan Dreams
We bring stories straight from the heart of India, to inspire millions and create a wave of impact. Our positive movement is growing bigger everyday, and we would love for you to join it.
Please contribute whatever you can, every little penny helps our team in bringing you more stories that support dreams and spread hope.