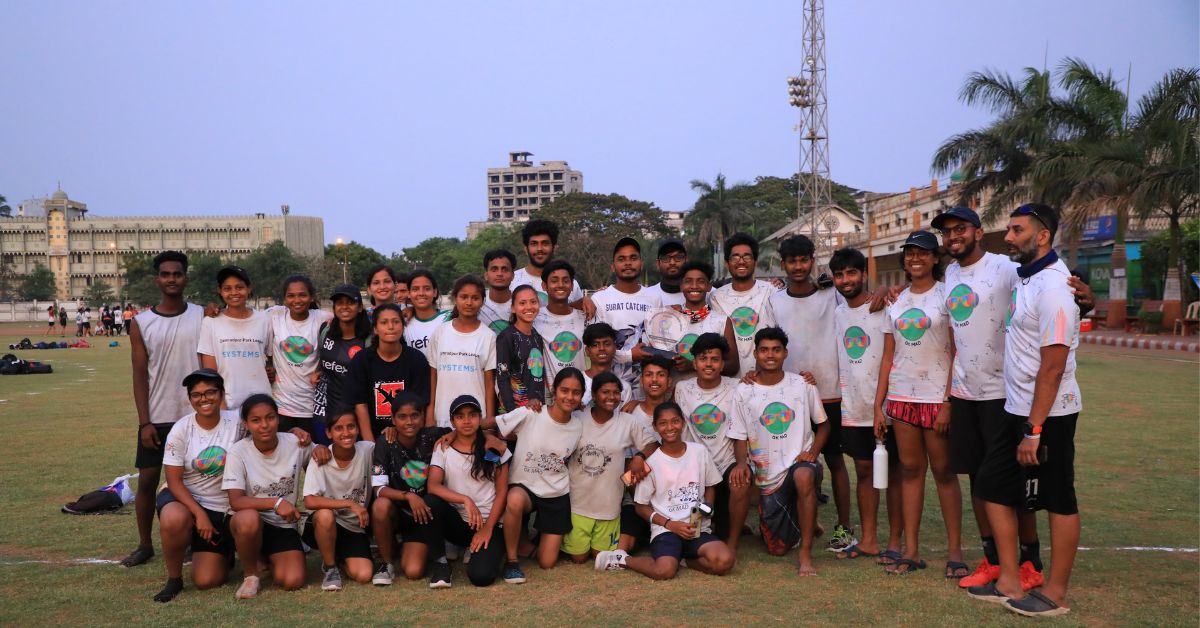 Benoy Stephen explains how Ultimate Frisbee is helping children find new ways to dream, and how this unique self-refereed, mix-gendered sport could be the 'ultimate' solution to addressing a lack of education in underprivileged children.
This article is part of #MakingSportWork, a series launched by The Better India and Sports and Society Accelerator. The series celebrates India's independence with stories of heroes who have spent years working to improve lives around them through sports. Stay tuned for inspiring tales of those who are #MakingSportWork.
There's a sport recognised by the International Olympic Committee that does not conform to the stereotype of a competitive sport. It has no umpires or referees. Instead, it relies on the players to police the game.
At tournaments, there is a 'Spirit of the Game' award in addition to the main competition, with each player assigned an individual "spirit score". The teams, too, are of mixed gender — men and women, boys and girls, all compete with and against each other.
This sport is Ultimate Frisbee, which over the last few decades, has become one of the fastest-growing sports in the world.
How does a self-refereed, mixed-gender sports work in today's hyper-competitive world?
This was the question former Delhi University student Benoy Stephen had when, in 2015, during his final year at St Stephen's, he discovered 'Ultimate', the name by which Ultimate Frisbee is popularly known.
Curious, he joined a local club team that occasionally practised at Greater Kailash (GK) park, located in the southern part of New Delhi. During these practices, he noticed that a few kids from the area would hang around and watch. Some would even join in.
"They were from Zamrudpur [a nearby locality] and came from socially and economically lower strata," Stephen, now 26, recalls. "They were housemaids' kids or daily labourers' kids."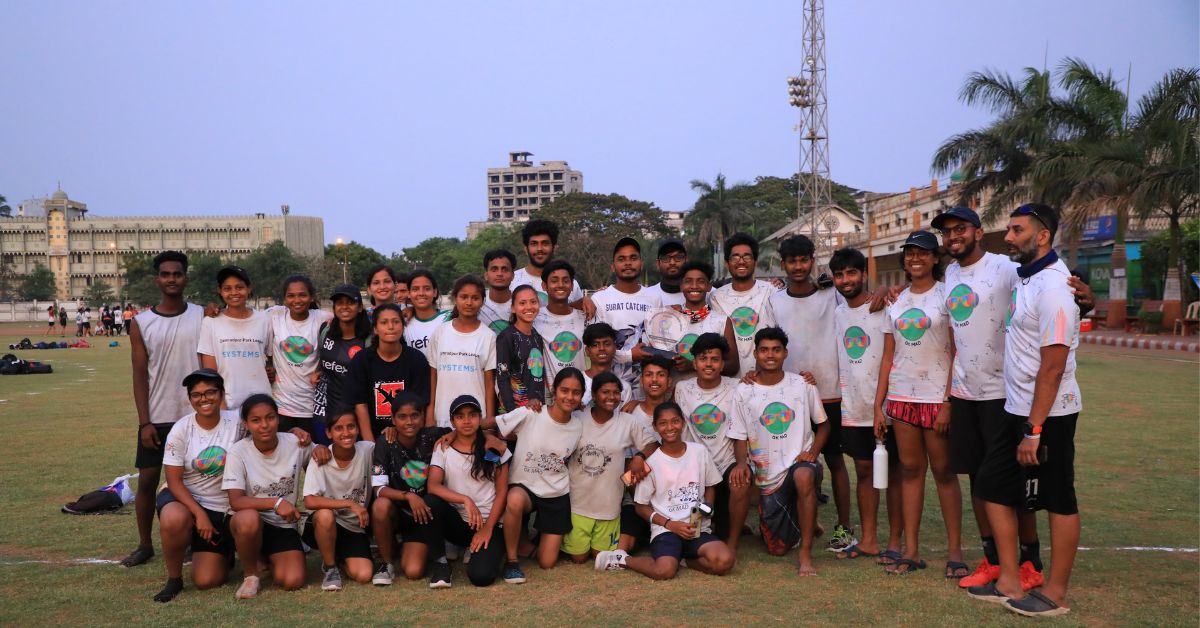 However, most of the kids who wanted to play never got the chance, so in October 2015, they started their own team called GK Mad.
The children in the team were between the ages of 10 to 16 and played twice a day daily, says Stephen, who volunteered to help them out. He was immediately impressed by their attitude, which he says fit with the values of the sport.
"They didn't get upset about losing. There were no pointing fingers. Even if they were losing 13-0, they would keep encouraging each other," he said.
Their limited funds meant they played mostly in Delhi and Sonipat. But in 2017, they scraped together the money to travel to Bengaluru for a national tournament. Stephen says GK Mad surprised everyone by winning Division II in their debut, but for him, "the more important and beautiful part was that the team won the Spirit Award".
The 'ultimate' solution
In Ultimate, players are rated by the opposing team on five parameters — knowledge of the rules and how to use them, effort to avoid fouls and body contact, fair-mindedness, attitude and self-control, and communication. 
When an alleged foul is called by a player, the rest of the players freeze in place while the two concerned players discuss the incident. They can also request input from other players, who are expected to say what they saw regardless of which team it benefits. The team with the highest Spirit rating wins the Spirit Award.
"Competition can never come at the cost of the spirit of the game," Stephen says.
It was around this time the name Y-Ultimate came up as well, though the organisation was not formally registered yet.
"Whenever we tried to communicate what we were trying to do, almost every time the question that came up was, 'Why frisbee? Why not football? Why not kabbadi? Why not cricket?' So we took the name Y-Ultimate to answer that — because we believe the sport is the 'ultimate' solution to the problems [of lack of education] we are trying to address," Stephen said.
He would go on to spend two years with Teach for India in Hyderabad, during which he tested how Ultimate and education might work together.
If students misbehaved in his class, they had to play Ultimate at 6 am as a "punishment". It was an instant success. "It stopped being a punishment because it was fun, and when they were in the classroom, they were more relaxed and didn't have the energy to cause trouble," he said.
He says that by the end of his fellowship, three schools in Hyderabad were playing Ultimate. "The experience incentivised me to move back to Delhi and do this further," he notes.
Beyond just a sport
When Stephen returned to GK Mad in 2018, the team was being coached by Vivekanand Srivastava (the pair knew each other through Ultimate circles). Srivastava, 44, had become "obsessed" with the sport and would go on to play for India on two occasions. At the time, he was using his savings to help fund the team, which numbered about 30 to 40 kids split between the A and B teams.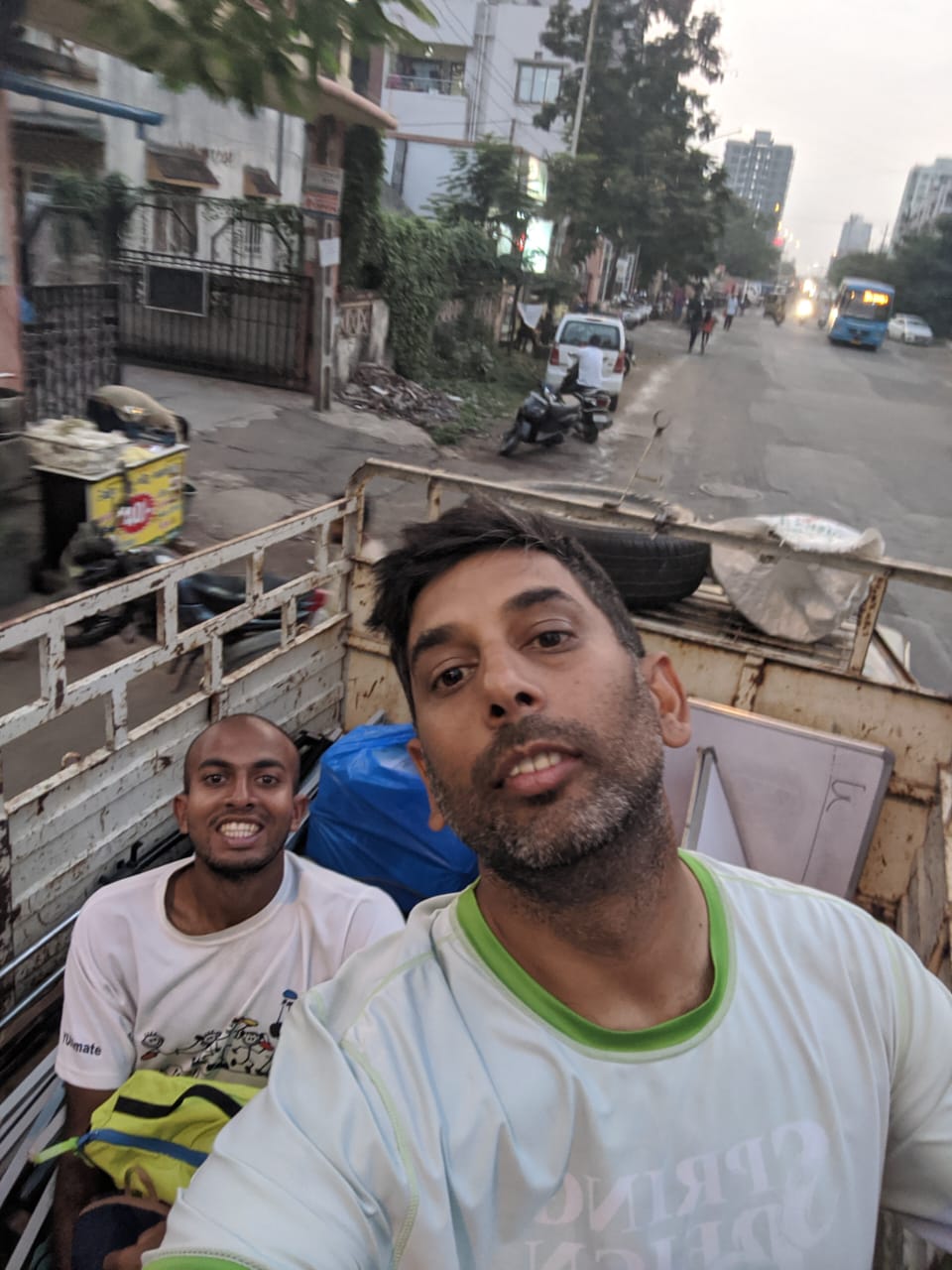 Among those kids was Sunny, who began playing Ultimate at 16, and says the sport's unique structure has changed him for the better.
"Mai pehle logon se baat karne mein bahut hich-kichata tha, but ab mai sabse baat karne mein comfortable hu (I'd hesitate a lot before talking to other people, but now I am a lot more comfortable). I was also not good at resolving fouls, but playing with Y-Ultimate helped me develop patience and now I am much better at resolving them."
Thanks to playing in tournaments for Y-Ultimate, Sunny has also received the kind of exposure that otherwise would not have had access to.
"The tournaments have a bhhaiyya or didi who is an artist, or lawyer, or a development sector worker," Stephen says. "Meeting people like that from different spheres of life inspires the children to dream bigger than they ever had before. That sense of belief creeps in."
"They have come up because of the effort they have put in. They have that belief that if I put in the effort, I will do better than what I am today," he says.
He also notes that the game keeps the children out of trouble. The neighbourhood they come from is a rough one, where delinquency, drugs and petty crime are common.
"There are kids in our teams who have made multiple trips to the police station, but now they have cleaned up," Srivastava says. "Through observation and experience, we understood the power of this sport and thought, 'Why not spread it to more children?'."
To help accomplish their goals, the pair formally registered their organisation as Flyingdisc Development Foundation in 2019. But it remains known as Y-Ultimate among the general public.
At the time, Y-Ultimate ran three programmes. The first was training and funding GK Mad; the second was a coaching programme; and the third was a vector model where they supported other organisations with models and curricula, providing them with a blueprint for how to incorporate ultimate frisbee into their programmes.
'I have become a good person'
Stephen says they impacted 1,200 kids through workshops and other activities in their first year alone.
"Before COVID, we were in 11 schools and communities in Delhi," he says. "We were also in three schools in Manipur, as well as three schools in Pune and five in Mumbai through a partner organisation."
In 2020, three of their players – Kalpana Bisht, Megha and Sanya – were selected for India's U-20 Women's team, with Megha as the captain.
Megha, who is now 17, started playing Ultimate at 11 and became a coach in 2020. "When I started playing, I was a very quiet girl. I had no confidence. But now my confidence level and communication skills have improved a lot," she said.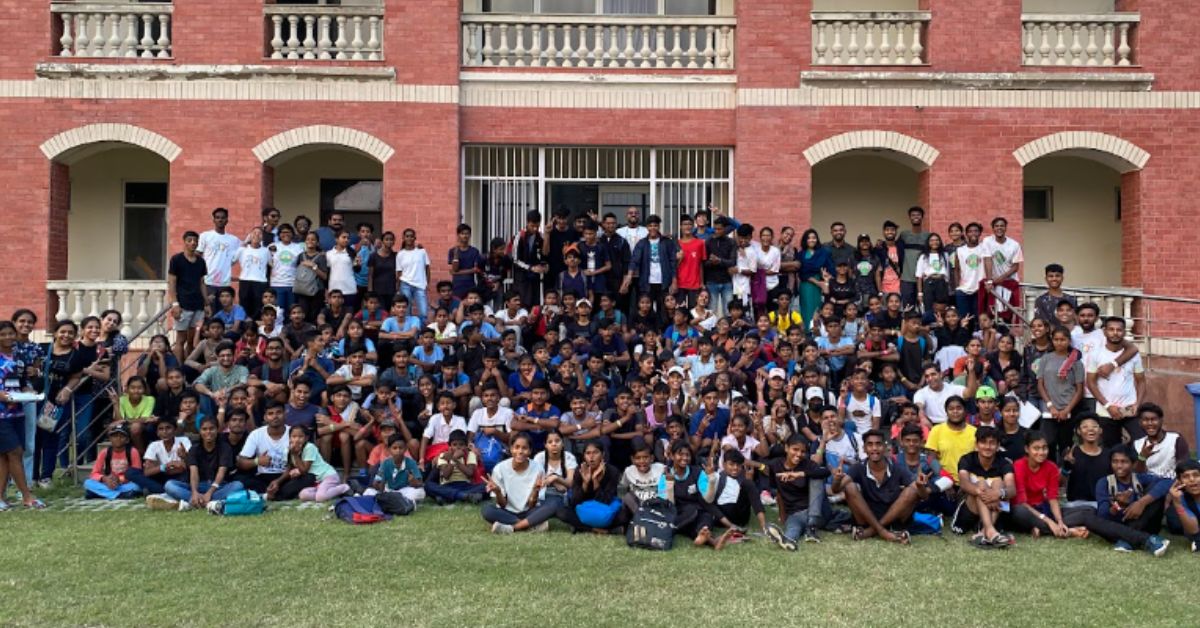 She also credits Y-Ultimate with impacting her life for the better. "Y-Ultimate has helped me a lot — both on and off the field. I am able to play without the tension of money (sic). Because of Y-Ultimate, I become a really good person in life (sic)," Megha says. "I am and I will always be very grateful to Y-Ultimate for always supporting me."
Unfortunately, the pandemic forced Y-Ultimate to scale down significantly. "Mission 2022 was to reach the world championship, but COVID hit and took us five years back," Stephen says. "Right now, we are supporting four teams in Delhi. We are trying to focus our efforts in Delhi and get our footing, and then look at building further."
For this year, their target is to work with 300 children in Delhi.
Fundraising remains perhaps their biggest challenge. "Sport is the bottom of the pyramid for CSR, and Ultimate is at the bottom [among sports]," Stephen opines.
Regardless, the organisation has already had a significant impact on a number of children. Stephen says that 11 of their first 15 kids in the programme have become youth coaches, with five going to college, and three earning a degree from Delhi University.
Additionally, one of their players Kalpana is now a PE teacher at a trust school in Delhi, while two others have transitioned into a design career. "Seeing how much these kids have grown gives me a lot of joy," Stephen says.
Y-Ultimate has also rethought its model since the pandemic. Previously, they would partner with other organisations and schools to keep their budget down. But when COVID hit and partner organisations stopped operating, they lost contact with the kids as a result. Now they connect with the kids directly through their parents.
They have also opened a community centre where children can come and study or simply get away from home if they need to. "It is more resource intensive, but we think it will be more sustainable with the relationships we can build," Stephen says.
(Edited by Divya Sethu)
Tell Us More
We bring stories straight from the heart of India, to inspire millions and create a wave of impact. Our positive movement is growing bigger everyday, and we would love for you to join it.
Please contribute whatever you can, every little penny helps our team in bringing you more stories that support dreams and spread hope.