A group of people in Indore have taken up the responsibility to organize traffic at some of the major crossings in the city, for a few hours every weekend.
Residents in Indore get to witness a group of 12-13 young people managing the traffic at different crossings in the city every weekend.
On the days when many people prefer to relax and enjoy their free time, members of a group called 'Kunwar', choose to organize traffic on some of the most congested roads in the city.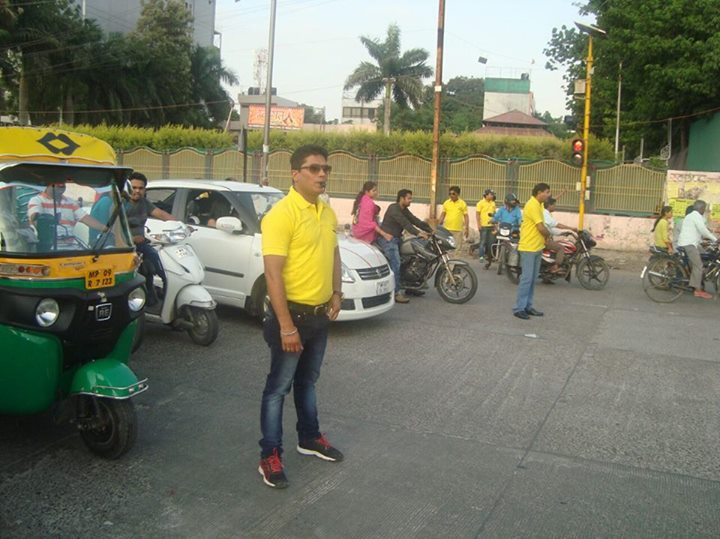 Jitendra Singh Baghel and his friends had to face immense traffic problems every time they went to work. The chaotic traffic was slowing them down all the time. Thus, they decided to go out on weekends and help the traffic department in managing traffic for at least three hours. "We immediately took permission from traffic department and started assisting traffic cops from the beginning of this month," said Jitendra, who is the owner of a software company. He has managed to bring in around 390 volunteers till now. A group of 12-13 volunteers manage one particular crossing every weekend.
The volunteers man major crossings like Regal, Vijay Nagar, LIG and Rasoma, in Indore.
They are seen in bright yellow T-shirts, and they guide commuters with messages like 'do not honk or do not jump red light.'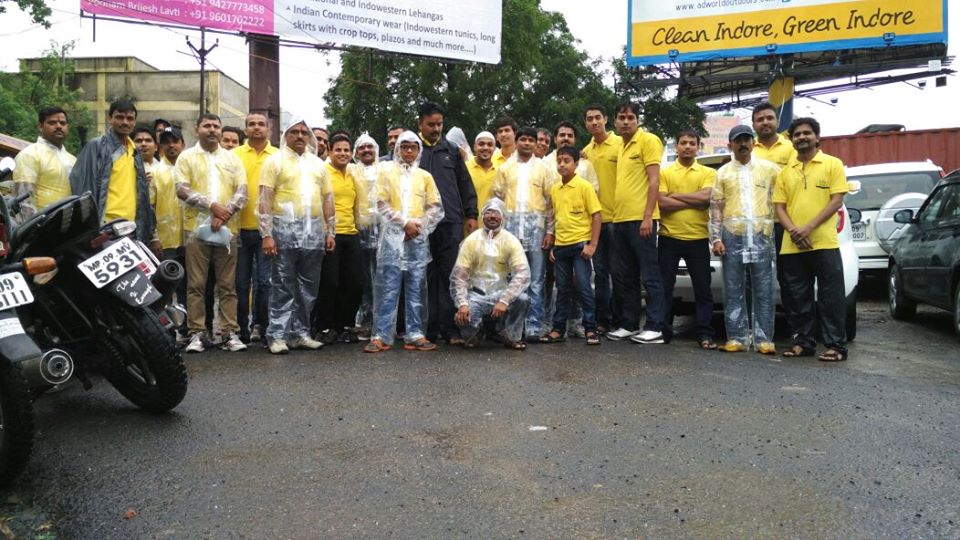 They come from different professions. Other than manning the traffic, they also train youngsters in the rules of managing traffic, and educate drivers on the importance of road safety and traffic rules. The volunteers in the group also observed how people are not willing to make way for vehicles like ambulances many times and they are trying to change that.
It is often said that when you have a problem, you need to go out and solve it yourself. These youngsters from Indore are the perfect examples here, showing the way to do exactly that.
All Photo Credits: Facebook
Like this story? Or have something to share? Write to us: contact@thebetterindia.com, or connect with us on Facebook and Twitter (@thebetterindia).