Dr Srinivasa Rao Madhavaram from Hyderabad decided to grow dragon fruits after realising that it's mostly imported to India.
For Dr Srinivasa Rao Madhavaram from Hyderabad—a doctor by day and farmer by night—managing two careers at the same time was never a challenge. He is rather happy that he could do both on the same day.
With an MD in internal medicine, he has equally split his work in such a way that he could balance his medical career along with farming. "I work from 7 am to 12 pm in the hospital and I spend the rest of the day at the farm," adds the 36-year-old.
Dr Rao was born in an agricultural family in Kukatpally and grew up watching his grandfather and father toil in the fields. Ever since he was interested in farming and dreamt of pursuing it at some point in his life.
But a life-changing moment came in 2016 when he tasted a dragon fruit for the time in his life. Despite its unique look and colour, he didn't like its taste but the fruit intrigued him so much that he started learning more about it.
Through his research, he understood that these exotic fruits, which are mostly imported from different countries, are rarely grown in India.
"When I tasted it for the first time, it didn't taste good. Besides, it was very expensive. Later, I realised that it tasted bland because the fruit I had was imported from Vietnam and was kept for longer periods, thus losing its freshness. This made me reflect upon why it can't be grown here in India," Dr Rao tells The Better India.
Understanding the market gap for exotic dragon fruits, he decided to step into cultivating them organically.
Cut to 2022, he grows over 45 varieties of dragon fruits on a sprawling 30 acres farm in Sangareddy in Telangana. Not just that, he also does research and development on dragon fruits and provides free training for farmers across the country, who want to take up such exotic fruit farming.
The potential of dragon fruit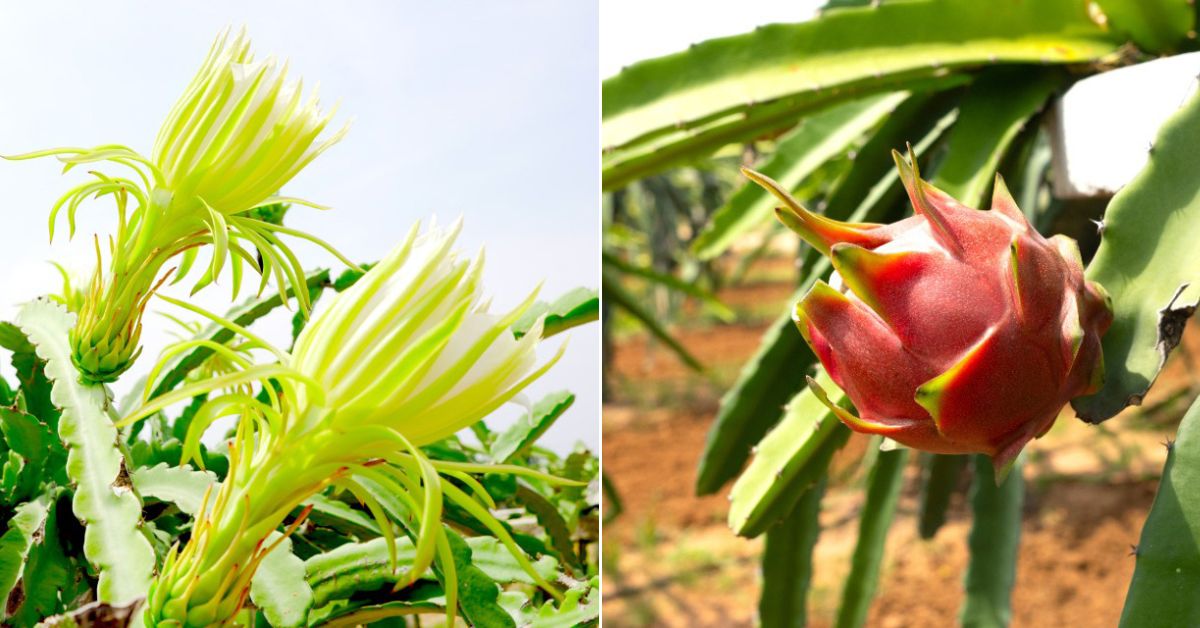 He says that dragon fruit is not just tasty but also very nutritious. "These fruits fall into the category of superfoods. They are rich in antioxidants and vitamin C. They are also low in calories. Though it's sweeter it can be consumed even by diabetic patients," he points out.
"Besides, their seeds are rich in omega 3 and omega 6 fatty acids. Also, the sodium, potassium, magnesium and calcium levels in dragon fruits are 10 times higher than in mangoes. Even iron content is four times higher than in mangoes," he adds.
In 2016, while Dr Rao was doing his research on dragon fruit and its scope of cultivation, he realised that there are only a few farmers who grow it in India. "They were cultivating just two basic varieties of the fruit while there are over a hundred varieties available," says Dr Rao. Thus realising the goodness and the potential of the fruit, he bought around 1,000 saplings from farmers in different states like Maharashtra, West Bengal, etc. and planted them on his land. But unfortunately, his debut attempt did not succeed as most of the plants didn't survive.
"At that point, I had zero technical knowledge or training regarding cultivating such exotic fruit. The plants didn't survive mainly because of the low quality of the saplings as quality saplings were unavailable in our country," he explains.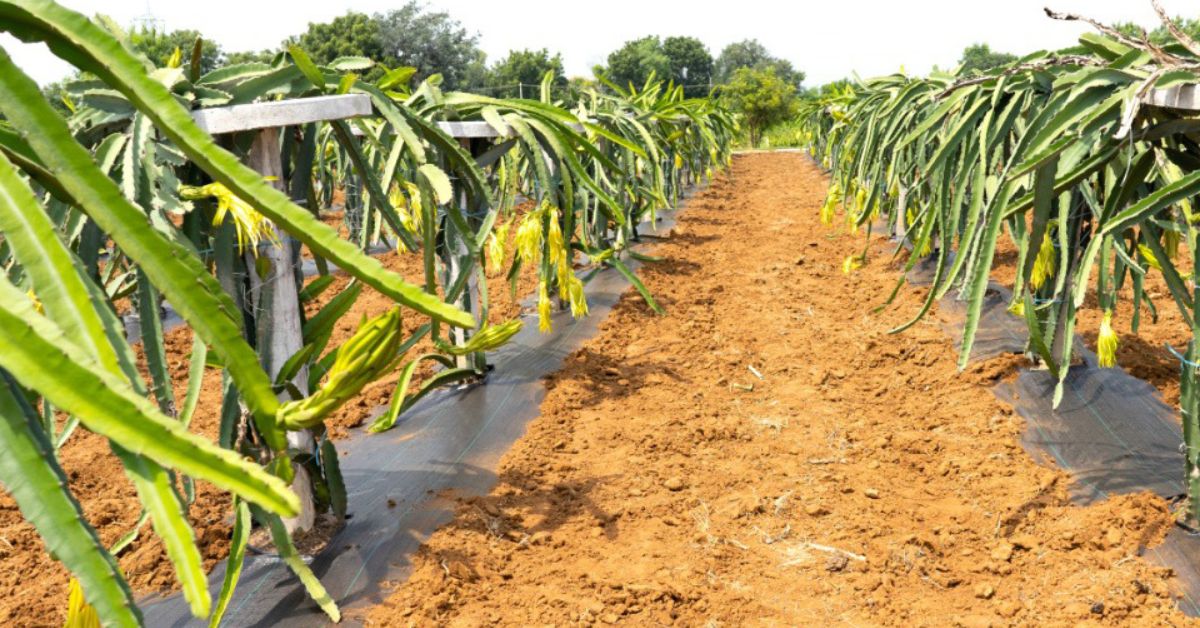 Therefore Dr Rao travelled to different parts of the country meeting farmers and experts, trying to educate himself in this regard. "Several people told me that it will be difficult to propagate dragon fruits in Hyderabad. But I wasn't ready to give up. Through my journeys I also understood that people in India don't have much knowledge about this fruit or how to nurture them," he says, adding that he then travelled to different countries where it's grown on a large scale.
He travelled to around 13 countries including Vietnam, Taiwan, the Philippines and so on to learn more about dragon fruits and to master the art of growing them. "I took training from an institute in Vietnam and stayed with a dragon fruit farmer to learn the techniques," he says.
He also learned to make good varieties through techniques like grafting and hybridizing plants from Taiwan.
Dragon fruit farming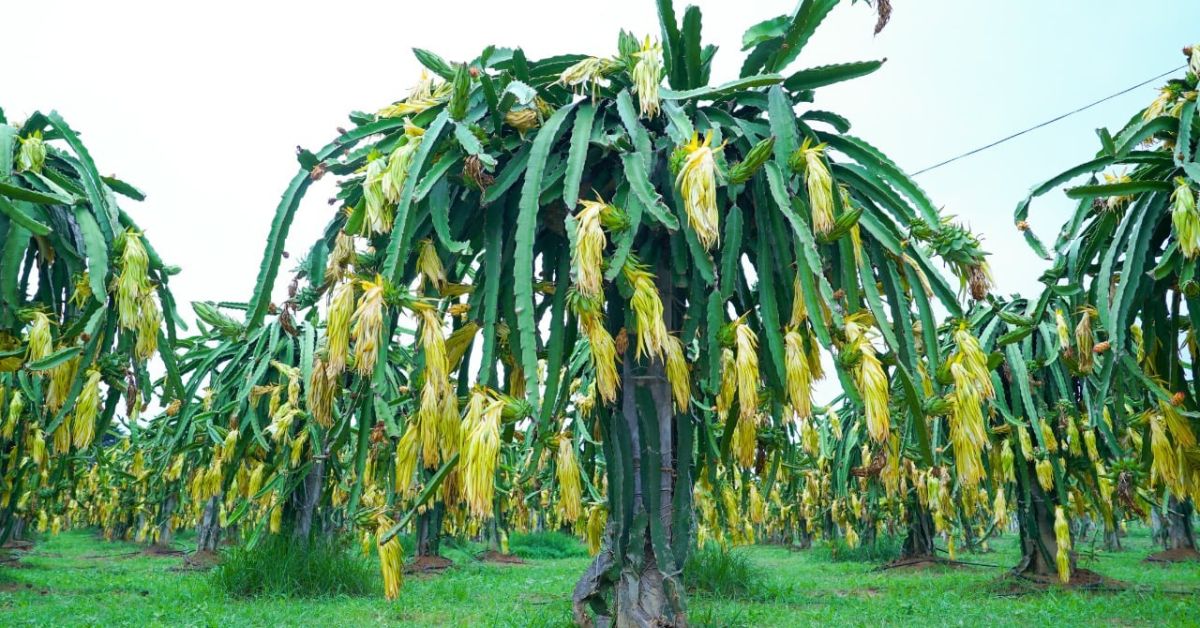 Coming back to India, in 2017, Dr Rao started implementing all the learnings he received throughout his journeys on his farmland in Sangareddy near Hyderabad. He developed quality saplings in collaboration with IIHR Tumkur and planted them on his farm, Deccan Exotics, that's spread over 30 acres.
"After that, there was no looking back. Now we receive around 10 tonnes per acre and the annual yield comes to around 100 tonnes," says Dr Rao.
He adds, "March to July is the best time to plant them in India. Once it reaches maturity, it starts yielding from June to October, especially in the rainy season which can vary in different regions. A single dragon fruit plant may yield fruits for up to 20 years and requires very little maintenance."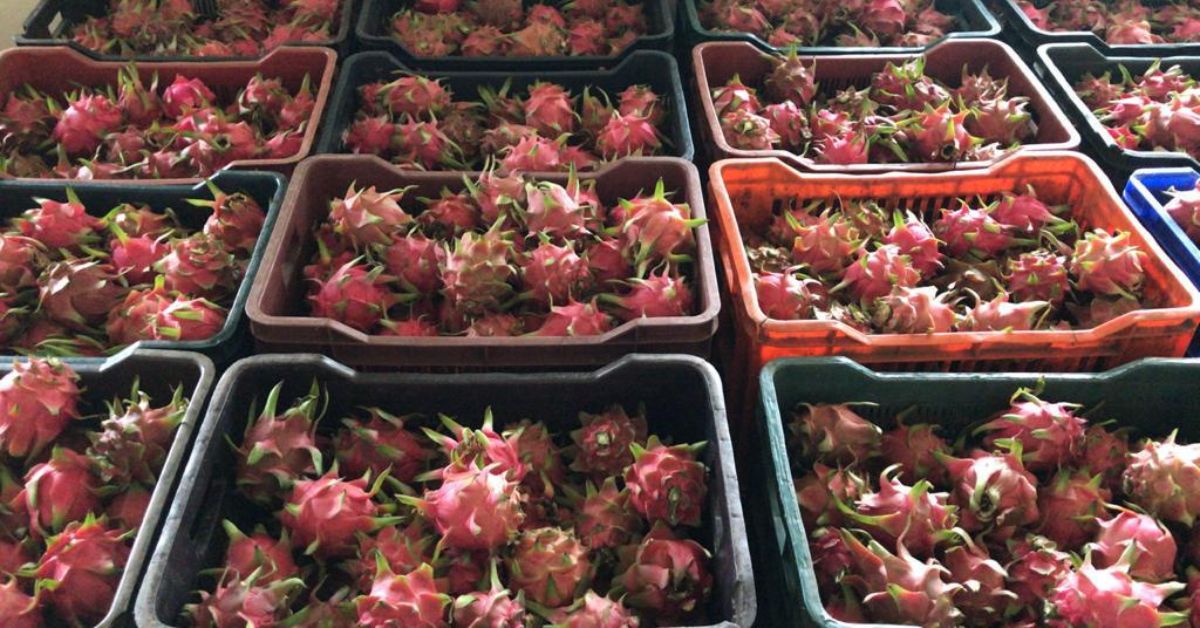 Currently, he grows over 60,000 dragon fruit plants on his land which also includes a nursery where he develops high-quality dragon fruit saplings.
Other than that he has also set up a centre for research and a training facility within the farm.
"Research and development are inevitable in the case of these fruits as farmers need to be educated across the country in this regard. Besides, for developing more efficient varieties and high-quality saplings research was necessary," he elaborates, adding that they have developed their own germplasm and also a couple of new varieties.
"One among the new varieties we developed is capable of growing three times faster than normal varieties and is acclimatized to any harsh weather conditions. We have successfully tested its growth in different parts of the country and it's named the Deccan Pink," he explains.
Empowering farmers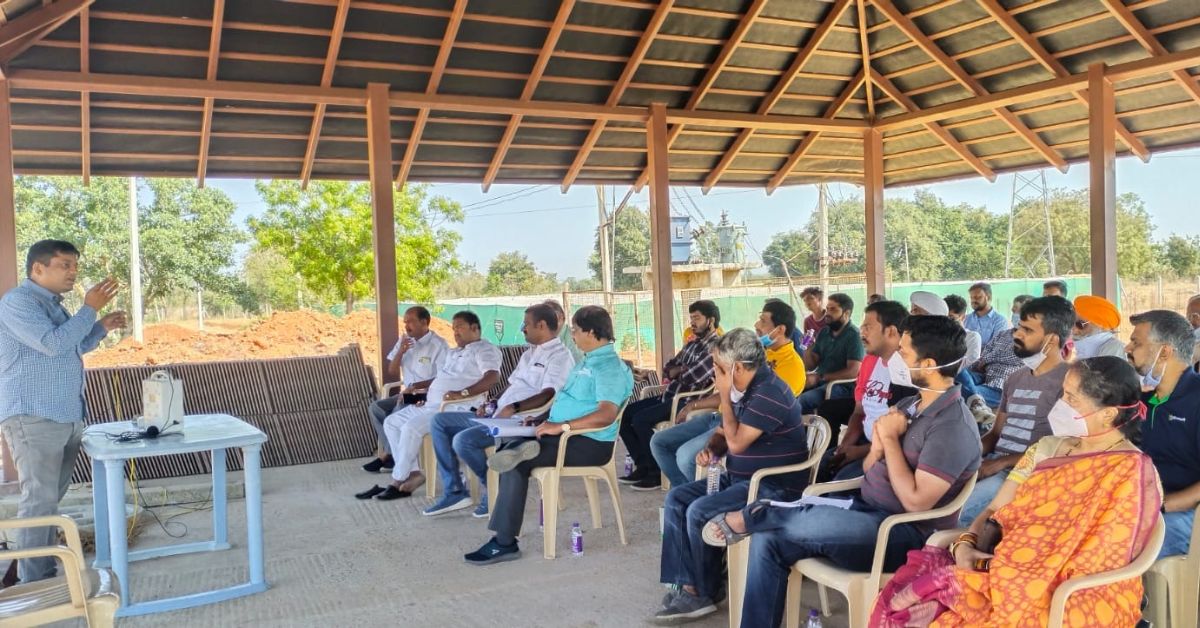 In 2017, Dr Rao registered Deccan Exotics as a farmer producer organization (FPO) that encourages and empowers farmers who are interested in cultivating exotic fruits, especially dragon fruits.
"Through the FPO I give free training to farmers from across the country on everything related to dragon fruits, ranging from planting, nurturing, harvesting and still selling it in the market. They can either visit our farm directly or can take consultations via audio or video calls. We also provide high-quality saplings," says Dr Rao, adding that each sapling would cost around Rs 60 to Rs 70 which is equivalent to the cost of one fruit.
"We also help these farmers by buying back from their produce," he adds.
According to Dr Rao, he has so far trained over 5,000 farmers from different parts of the country, among which over 1,000 of them are currently practising dragon fruit cultivation.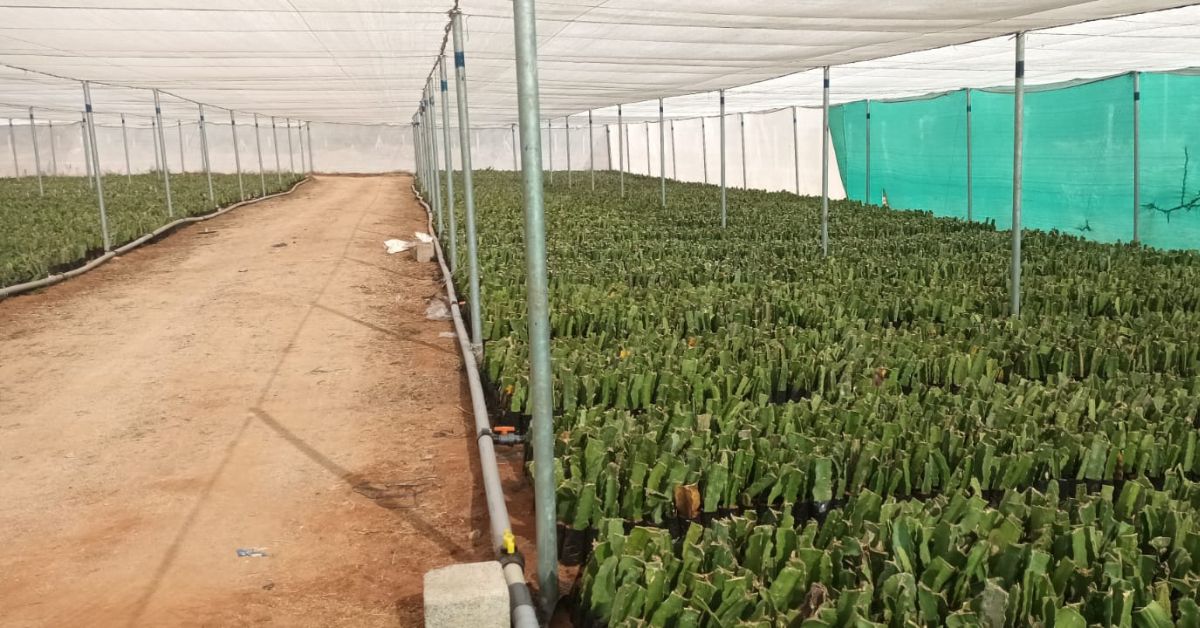 Jaimini Krishna is a 30-year-old software engineer from Bihar, who left his job to pursue agriculture and took training from Deccan Exotics to grow dragon fruits in his village in Kishanganj. "I visited their farm in 2020 and spent a whole day learning how to go about farming dragon fruits. I even bought saplings from there," he says, adding that he planted the saplings on his 2.5 acres and ever since it has been yielding well.
He adds, "Dr Rao is always available on the calls and I have been contacting him whenever I have doubts. Now it's been one and a half years. We are about to harvest it for the sixth time and are expecting a yield of around 1.5 tonnes per acre."
Jaimini claims to get around Rs 180 to Rs 300 per kg for his dragon fruits.
"There is a huge scope for dragon fruits in India which isn't explored much," says Dr Rao. "Even the central government has now taken the initiative to promote its cultivation. But the major problem is that the farmers don't get quality saplings here. Therefore it is important to verify that you receive quality saplings before buying them and stepping out for farming," he says.
Currently, the annual turnover of Deccan Exotics is around Rs 1.5 crore. Other than research and training, they also make a few value-added products like jams, jellies, ice cream, etc. on a smaller scale.
Deccan Exotics, Dr Rao says, is now all set to expand their research and training programmes on other exotic fruits like Avocados as well.
Deccan Exotics is open every Saturday morning for visits. For more information and queries, you can contact them at 7331155778.
Edited by Yoshita Rao