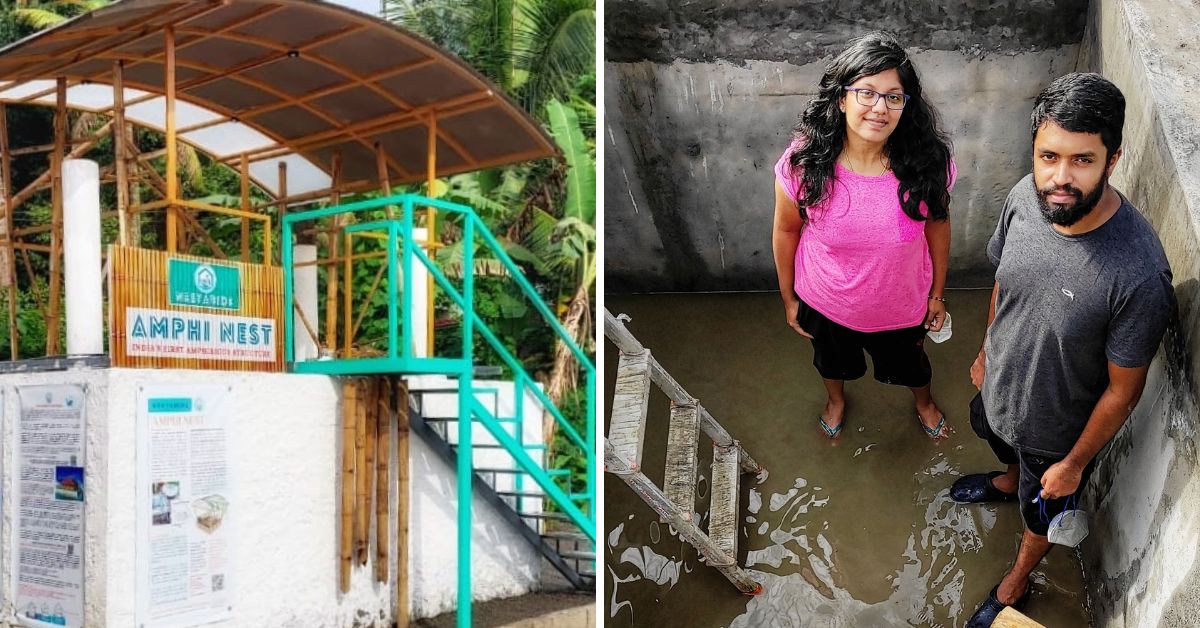 Founded by Nanma Gireesh and Ben K George, Kerala start-up NestAbide aims to engineer amphibious buildings that stay afloat in flood waters.
In the devastating floods of 2018 in Kerala, over 400 people lost their lives, and thousands of houses were severely damaged across the state. The calamity led to several hot discussions on bringing in technologies or designs that could withstand floods and other natural calamities.
It was around the same time that Nanma Gireesh from Thiruvananthapuram was working on her Master's thesis on 'amphibious houses'. The flood and the post-flood discussions on flood resistance motivated Nanma and her friend and classmate Ben K George to come up with an initiative to solve the most-discussed conundrum.
Thus in 2018, the two friends launched their startup, NestAbide, focusing on flood-resistant technologies and amphibious construction.
Their startup is an interdisciplinary firm working on technologies that are used before, during and post-flood scenarios. Also, it is the only firm in India primarily focusing on amphibious housing, resilient and adaptation technologies for people.
Later in September 2021, they built, Amphi Nest, India's first working prototype of amphibious building technology with a concrete buoyant foundation.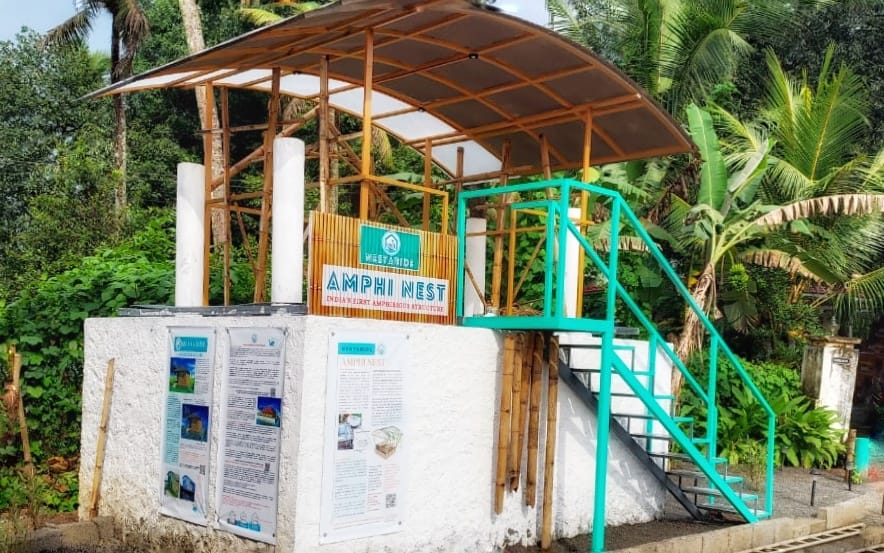 What is amphibious living?
Nanma, who was working on her thesis even before the floods, received wide appreciation when she presented her thesis in 2018, post-floods.
"The floods made people look for construction technologies that can combat such natural calamities and it was a hot discussion at that point. It was the reason why I received so much appreciation while presenting my thesis," Nanma tells The Better India.
"Bringing in technologies like amphibious housing is so relevant in states like Kerala where natural calamities like floods are now a yearly phenomenon," she adds.
Nanma and Ben met during their post-graduation in translational engineering from Barton Hill Government Engineering College, Thiruvananthapuram. "We both were classmates and shared the same vision of working for a cause together. That's how we teamed up," says the 28-year-old.
"It was rather a mission to promote amphibious living by adapting to live with the water instead of fighting against it," says Ben.
The startup was launched in October 2018, unofficially without any income or capital funding. They hired a small team and continued their research on amphibious houses.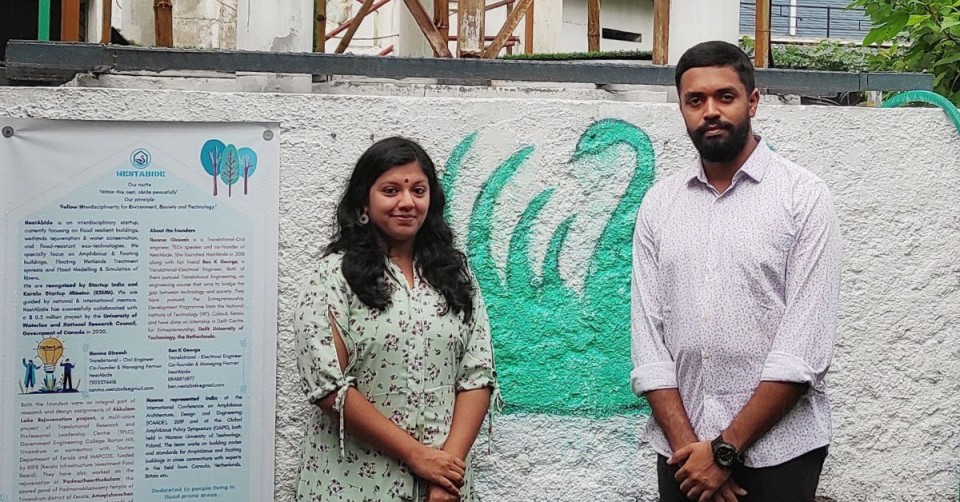 "After post-graduation, we both worked in our college and balanced it with the research simultaneously. We used our salaries to pay our two team members who were hired for our research. It went on for over a year until we left our jobs in 2019. Soon after, in October 2019, we officially registered our startup," he says, adding that they continued their research work.
When the pandemic hit in 2020, the startup was converted full-time. "We started doing projects on flood modelling of rivers to identify when the flood extends when dams open or river floods. This was done in partnership with a private company for Kerala Water Authority," says Nanma.
They also worked on an international project — the Amphibious and Floating building research project that was funded by the Government of Canada through the National Research Council of Canada and in association with the University of Waterloo, Ontario. "We were lucky to have been part of the project where we go to work under the leadership of Dr Elizabeth C English, Associate Professor, University of Waterloo and Head of Buoyant Foundation Project," she says with a smile.
"Simultaneously we were moving forward with our startup's research," adds Nanma.
Later in 2021, the startup built a working prototype of an amphibious building at Kuravilangad in the Kottayam district of Kerala. "Amphi Nest was an effort to show to the masses how the amphibious building stays on land like any conventional home and only floats when the floodwaters arrive. It was inaugurated by Shri P Prasad, Kerala's Minister for Agriculture," says Ben.
"We used our funds to build it. The prototype pavilion of 200 sq ft including the space inside the concrete hollow box costs around Rs 3 lakh," says Nanma adding that the prototype was featured on BBC's World Podcast, 'The Climate Question'.
A future-proof technology
While pursuing her post-graduation, Nanma got an opportunity to do an internship at the Delft University of Technology (TU Delft) in the Netherlands.
"That's when I first got to see the working of amphibious buildings at Maasbommel in the Netherlands. There were around 32 houses that look like ordinary houses that rest on the ground. But when the floodwaters hit, the buoyant foundation of the house lifts it," recalls Nanma.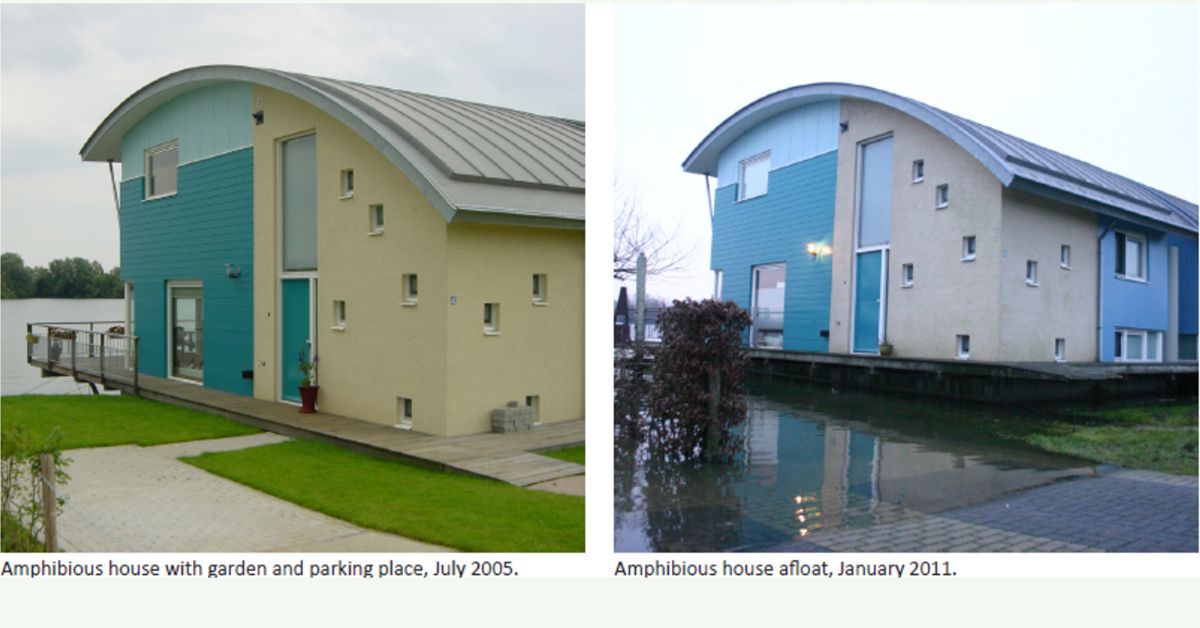 Amphibious houses are made of strong concrete yet lightweight buoyant foundations that are capable of temporarily floating during floods. These rise up through guidance posts or pillar components which help them to stay in the same position without letting the house float away. Later when the water recedes the building will return to the ground.
"This technology is better than statically elevated buildings in flood-prone areas. The buoyant foundation of the building allows the house to float. They are made as either a concrete hollow box or as a combination of concrete with EPS (Expandable PolyStyrene) blocks," she says, adding that the method is decided based on site conditions.
Though the technology is not as common as floating houses, there are several amphibious houses in countries like the Netherlands and UK. "These models of houses, that can be built up to three stories, are affordable when compared to normal concrete houses. Unlike the conventional way, there is less usage of cement as we use prefabricated panels to build the house," she elaborates.
"For an amphibious house of 600 sqft made of panels and prefabricated structure and an extra 600 sq ft inside the concrete, hollow box foundation will cost around Rs 15 lakh. But the cost may vary from Rs 1,500/sqft to Rs 2,700/sqft, depending on the site conditions and the client's specific needs," she explains.
Hari Mohan from Kottayam, a journalist and a client of NestAbide says, "I have been planning to build a new house near the banks of Meenachil river, which is naturally a flood-prone area. When it floods in the area, the water could even rise to a height of 6 ft. So, when I decided to build a new house, I had to look for a solution. That's when I heard about NestAbide and their amphibious housing initiatives."
"After discussing it with Nanma and Ben, I decided to build an amphibious house which aligns with my requirements and is more affordable than a conventional house. It will be two-storeyed with one floor below the ground inside the pillars which would rise when there is a flooding situation. The planning is all done and we are waiting to start the construction by September after the rains," he elaborates.
Other than amphibious housing, NestAbide is also an architectural and structural design consultancy firm with interdisciplinary engineers, architects, science graduates, etc. With 10 full-time employees and 33 on-call consultants the firm also focuses on other flood-resilient technologies.
Nanma and Ben, are currently pursuing their PhD at the Delft University of Technology under the supervision of prof Dr Chris Zevenbergen at TU Delft and UNESCO IHE, Delft. Recently, they were featured in the Forbes 30 Under 30 Asia List 2022 for their initiative.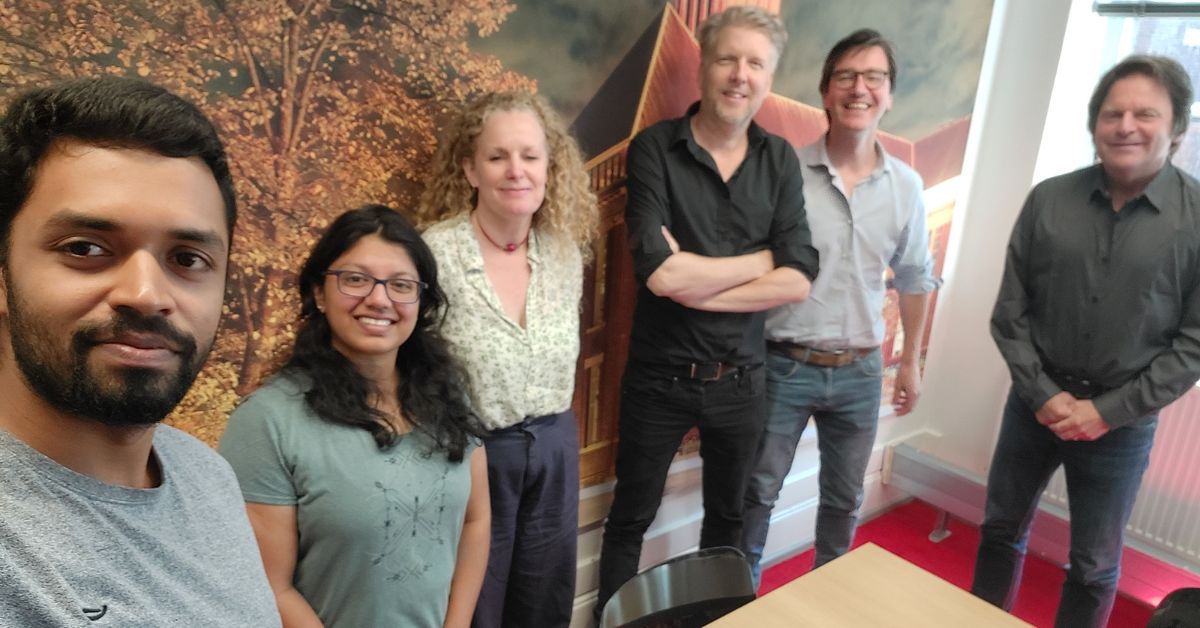 "Currently, we are working on an amphibious housing project for people living in flood-prone areas of Kuttanad and Munroe Island, funded by KDISC (Kerala Development Innovation and Strategic Council)," says Ben.
"The homes are either fully or partially funded by the Government through KDISC, for selected beneficiaries from both regions, for which the applications are open now. The team is guided by our mentors and an expert committee formed under KDISC including renowned architects, marine engineers, government engineers and structural engineers," he concludes.
For more information and enquiries, you can visit their website.
Source:
Kerala floods: At least 26 killed as rescuers step up efforts, published by BBC on 18 October 2021.
(Edited by Yoshita Rao)