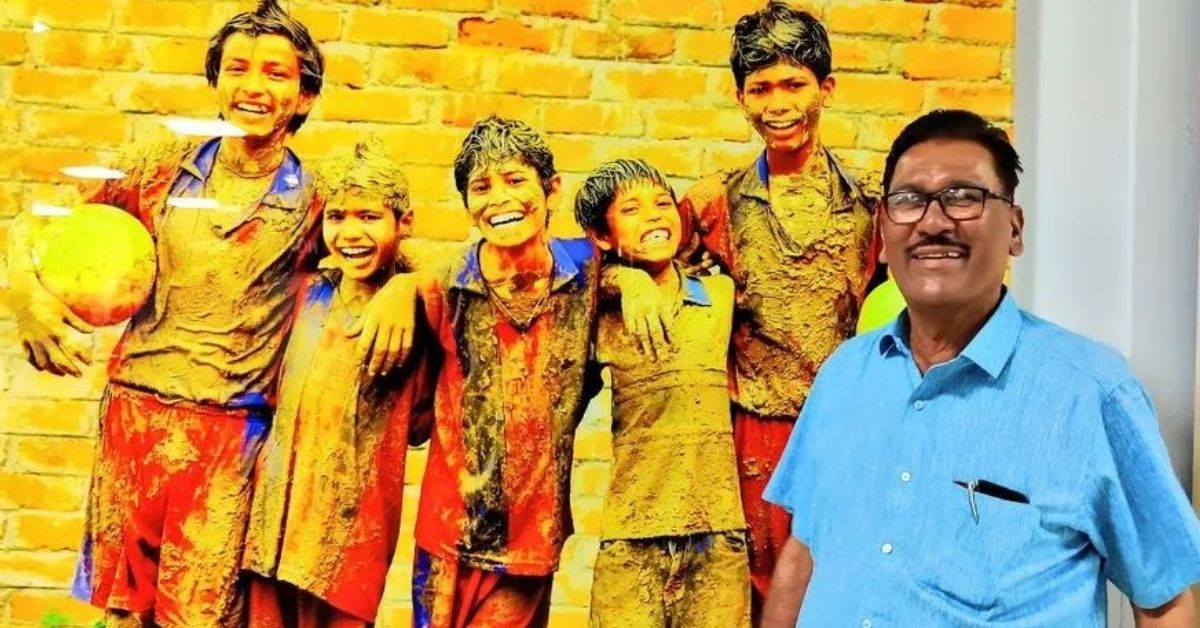 Vijay Barse, whose foundation Slum Soccer has gained global recognition for helping thousands of slum children fight addiction and a dark future with football, narrates how he fought the urban rural divide to change so many lives.
Dressed in a blue-collared shirt and black trousers, Vijay Barse could very well be just another person you meet. What stands apart about his attire is the whistle band he wears around his neck.
The founder of 'Jhopadpatti Football', which is popularly known as 'Slum Soccer', he has been on a mission to rehabilitate slum kids since 2001.
Born on 2 May 1946 in Nagpur, Vijay spent his academic life studying at Mission School in Bhandara, while his father, who is in the police service, kept moving from one place to another. After completing his school education, he enrolled for a physical education programme in 1967-1970, and after one year's training, joined Hislop College in Nagpur.
Speaking to The Better India, he says, "In those days, physical education meant athletics. One was asked to run around the field, swim in the local lake, and then wrestle in the local akhada (arena). That pretty much summed up one's physical education training. Sports like basketball, football, table tennis, and badminton were all games of city dwellers."
A clear rural-urban divide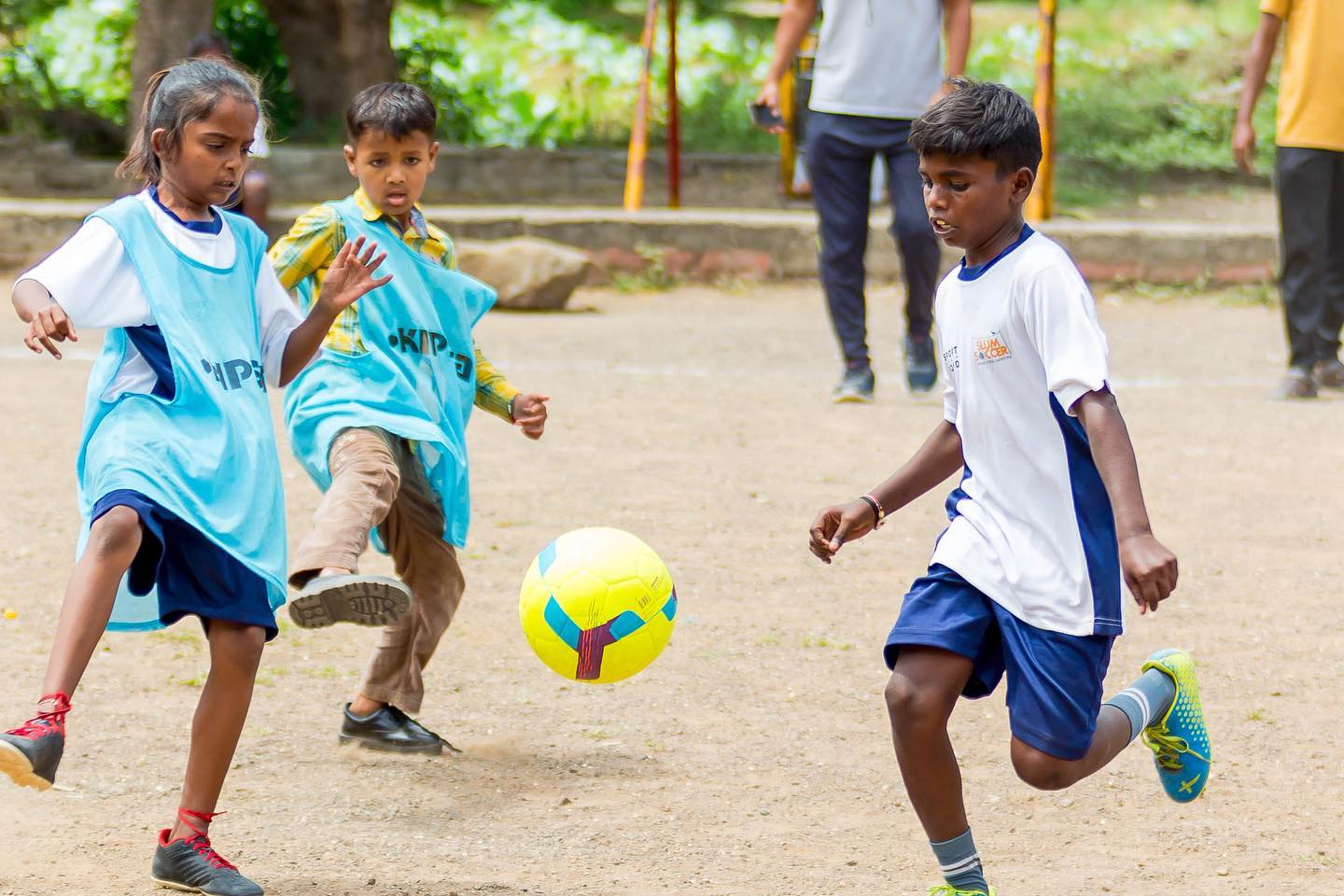 Vijay recalls that as a student in college, he would sit on the football field watching others play. "We, those of us from the village, would never be allowed to play the game. We were always the ones who sat along the fringes and watched the others play. Sometimes, when the ball was kicked outside the field, we would run to kick it back in. That was the only connection we had to the game."
This was all that Vijay could call his 'training'. Beyond that, he was never given a chance to play and develop his interest in the sport. However, none of this deterred him. In 1969, handball became a popular sport in India, and he decided to pursue that. "I made a mark for myself and started representing the state. By 1973, I was a national level handball player."
Vijay says that after gaining many accolades in the sport, he joined a college as a sports teacher, where he would teach all games. "It was important to have a working knowledge of all sports as a coach," he notes.
He recalls that when he came to the city for the first time, he was very well aware of the issues that those from villages and smaller towns faced, owing to his own personal experiences. So he made it a point to help students from similar backgrounds whenever he could. "Sometimes they needed money — for a meal, or to buy a pair of shoes or clothes. Sometimes, they just needed help in making a call and speaking to their family back home," he says.
"Even when I had no steady income, I would find ways to make a difference. So when I became a teacher and started drawing a salary, I had absolutely no excuse to not help out," he says. He also organised medical camps or blood donation camps, he adds.
A social bent of mind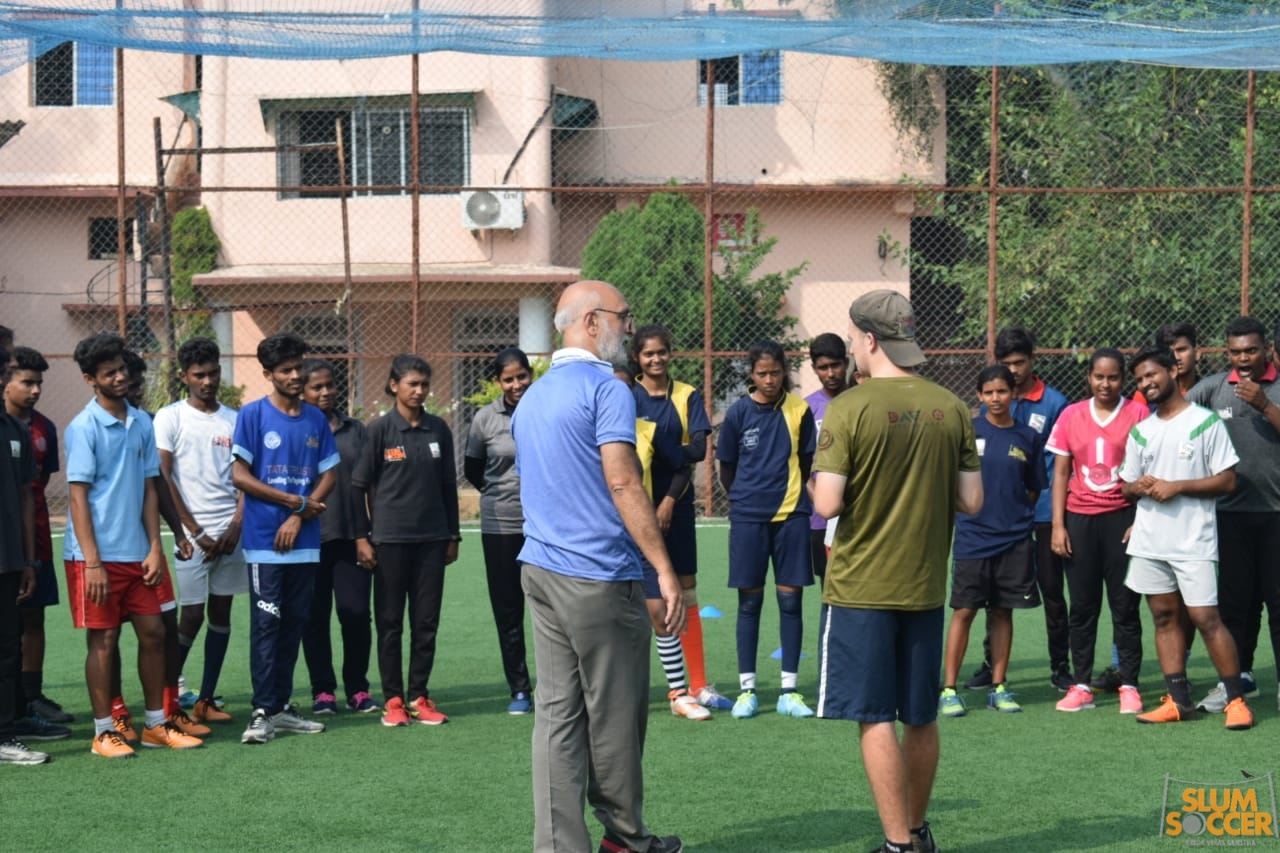 A bus stop adjacent to the college football field was where the idea of slum soccer germinated. "I would see the children from nearby slums hovering around the bus stop every day. They would sometimes indulge in pickpocketing, or snatch a passenger's bag and run away. It was disheartening to see this. They would return to the college grounds in the afternoon and the bag would often be kicked around and left torn and tattered," he says.
If Vijay managed to find some important papers strewn around, he would find the owner and return it. However, he felt bad for the children who did this. He wanted to do something so that they would stop stealing. "The salary I was drawing was more than enough to run my family. I decided to use the remaining portion to make a difference," he says.
He goes on, "It was a rainy evening and as I was returning home I saw a group of kids playing football with a broken bucket on the hockey field. Each one of them seemed to enjoy the game. There was so much camaraderie and excitement that I got to witness. Seeing that pushed me to start Slum Soccer in 2001."
'Being on the field meant they were staying away from all sorts of vices.'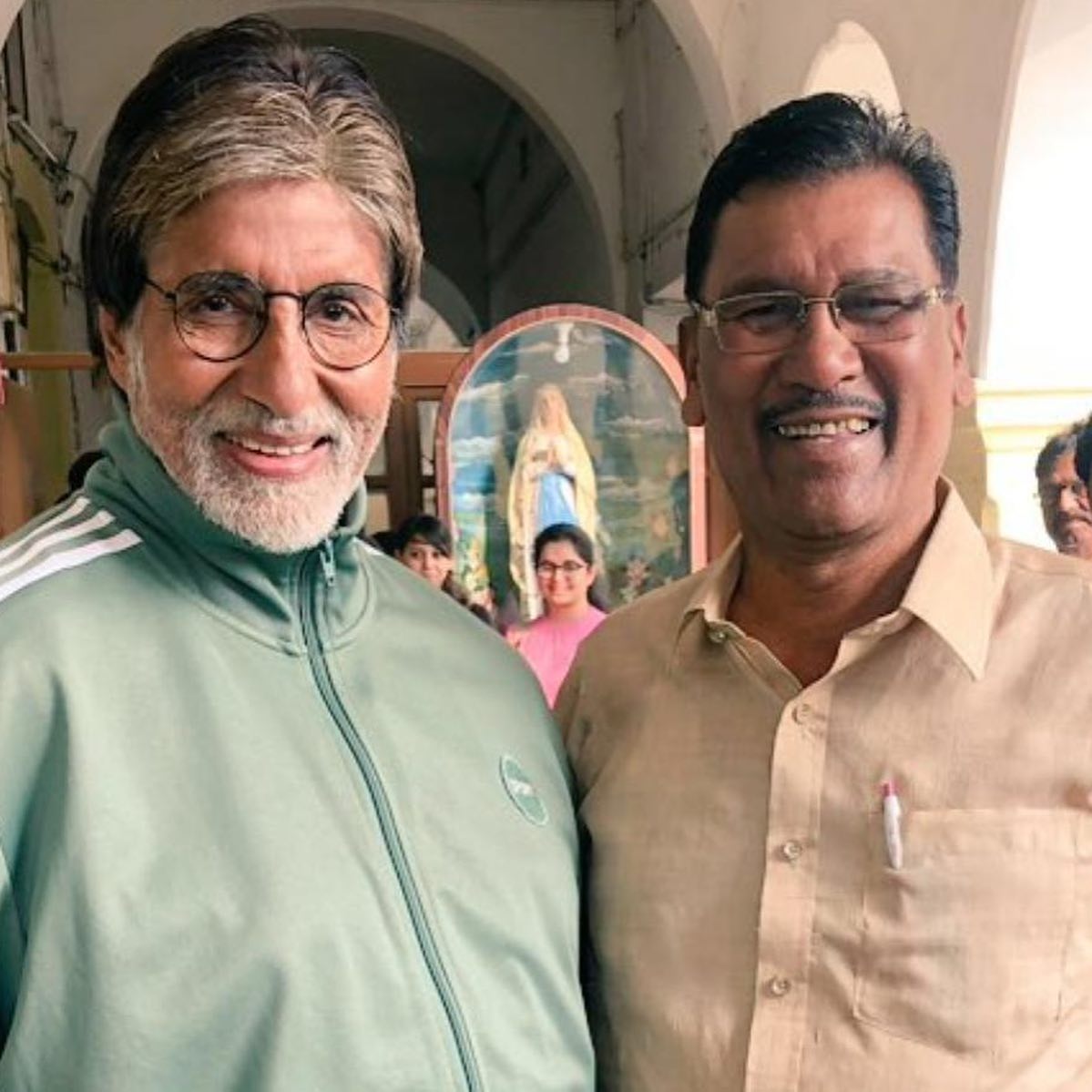 Over the years, Vijay and his organisation have helped transform the lives of thousands of children from slums — from pulling them out of drug addiction and theft to rehabilitating them with the help of football.
Take Pankaj Mahajan from Maharashtra for example. He was only in Class 4 when he started chewing tobacco and smoking beedis. His future seemed dismal until football rescued him. Pankaj was offered free soccer coaching at Vijay's institute, which was his turning point. He was also offered a small stipend and encouraged to go back and complete his education.
With consistent practice, Pankaj was able to get better at the sport. In 2017, he coached the Indian team for Homeless World Cup in Norway, and thereafter, coached the girls' team for the Glasgow tournament.
Meanwhile, Vijay says his biggest triumph was keeping the kids away from drugs and other anti-social activities while they were on the field. "It is amazing how well they all took to the game. They brought their complete sincerity to the field. Not one foul word was uttered when they were playing.
'My entire family is with me in this.'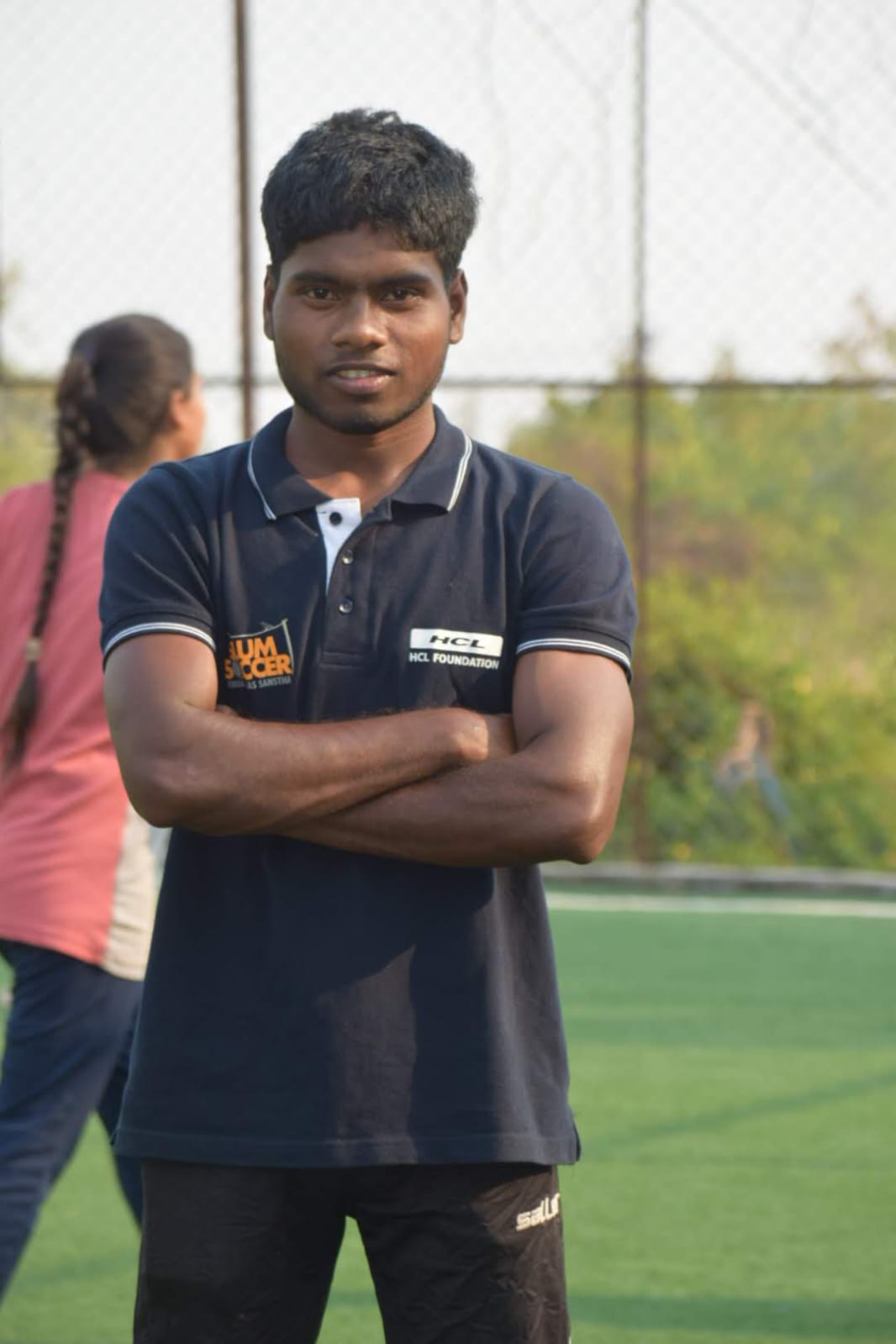 Badal Biswanath Soren (19), another member of Slum Soccer, says, "I have known Vijay sir for over six years now. I am from Malda district in Calcutta and that is where I met him. I come from a very poor economic background and when this opportunity came about, I couldn't say no. I needed to get away and do something with my life, else I would have ended up jobless and an addict."
He goes on, "I was thrilled to be selected. Moving to Nagpur was a big deal for me, but honestly, I did not think my life would change in this manner. I have represented the team at the state and national levels." Badal feels confident of being able to dream and pursue a better life now. He says that until he moved to Nagpur, even dreaming was a luxury.
Today, Vijay's entire family — wife, two sons, and daughters-in-law — are all part of the organisation in some form or the other. His elder son, Dr Abhijeet (45), started from wanting to get away from the life his parents lived. He chose to move abroad, study and work there. "It was only when he was there that he learnt about the work that I was doing through slum soccer. He recognised that and came back to India. That has to be amongst the happiest occasions for me," shares Vijay.
The proud father notes that a lot of credit in making social soccer a known entity goes to Abhijeet, who worked on various social media channels to popularise the organisation. "Beyond answering a phone call and making one, I know nothing about technology. All this is thanks to my son."
He also notes, "Each member of slum soccer has been an equal partner with me. They are the ones who made sure that we got all this national and international recognition. I am because of them," he says.
To know more about Slum Soccer and be a part of this movement in a small way, you can click here.
(Edited by Divya Sethu)
We bring stories straight from the heart of India, to inspire millions and create a wave of impact. Our positive movement is growing bigger everyday, and we would love for you to join it.
Please contribute whatever you can, every little penny helps our team in bringing you more stories that support dreams and spread hope.
Tell Us More