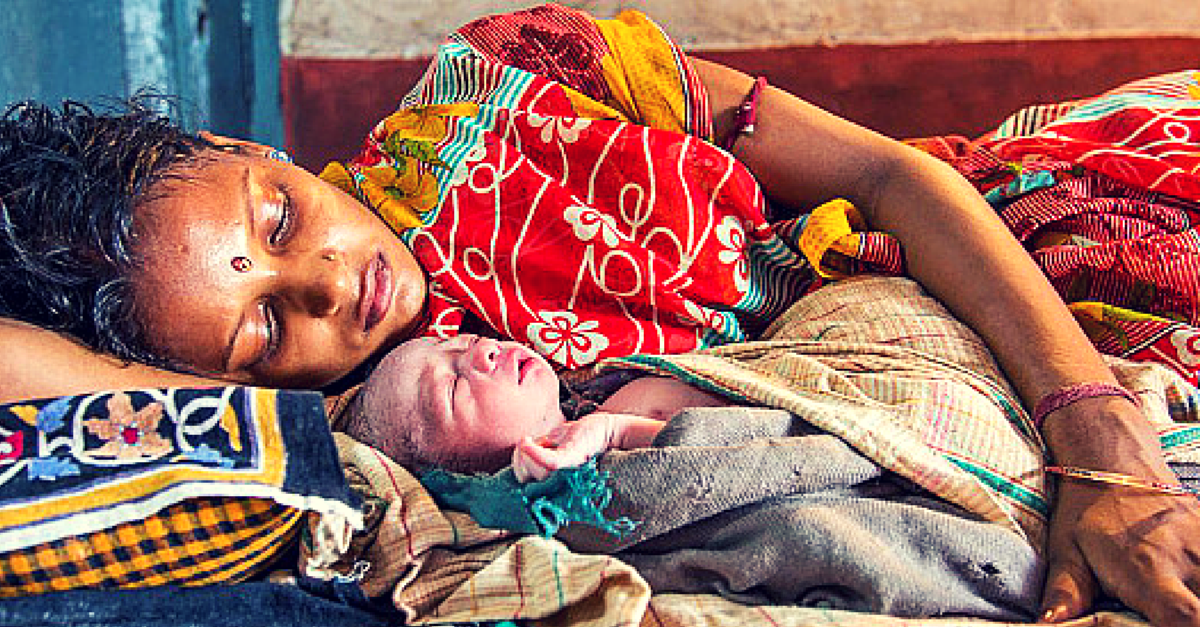 Muslim women in Rajasthan are finally breaking age old traditions for better health after child birth. Thanks to a timely intervention, with the support of local religious leaders and conscientious community volunteers, exclusive breastfeeding in the golden hour has increased to 86.4 per cent. Here's how it was made possible.
Muslim women in Rajasthan are finally breaking age old traditions for better health after child birth. Thanks to a timely intervention, with the support of local religious leaders and conscientious community volunteers, exclusive breastfeeding in the golden hour has increased to 86.4 per cent. Here's how it was made possible.
Until a few years back, there was no way that mothers like Salma, Nagma or Zebunnisa in Tonk, a small town in Rajasthan, could feed their newborn till an elder in the family came over to whisper the 'azan', or prayer, into the ears of the little one. Only after this ritual was duly performed could they breastfeed their baby.
Many a time, if the wait became long, it would invariably lead to the child losing out on the crucial opportunity of being breastfed within the first hour of birth, said to be the golden hour.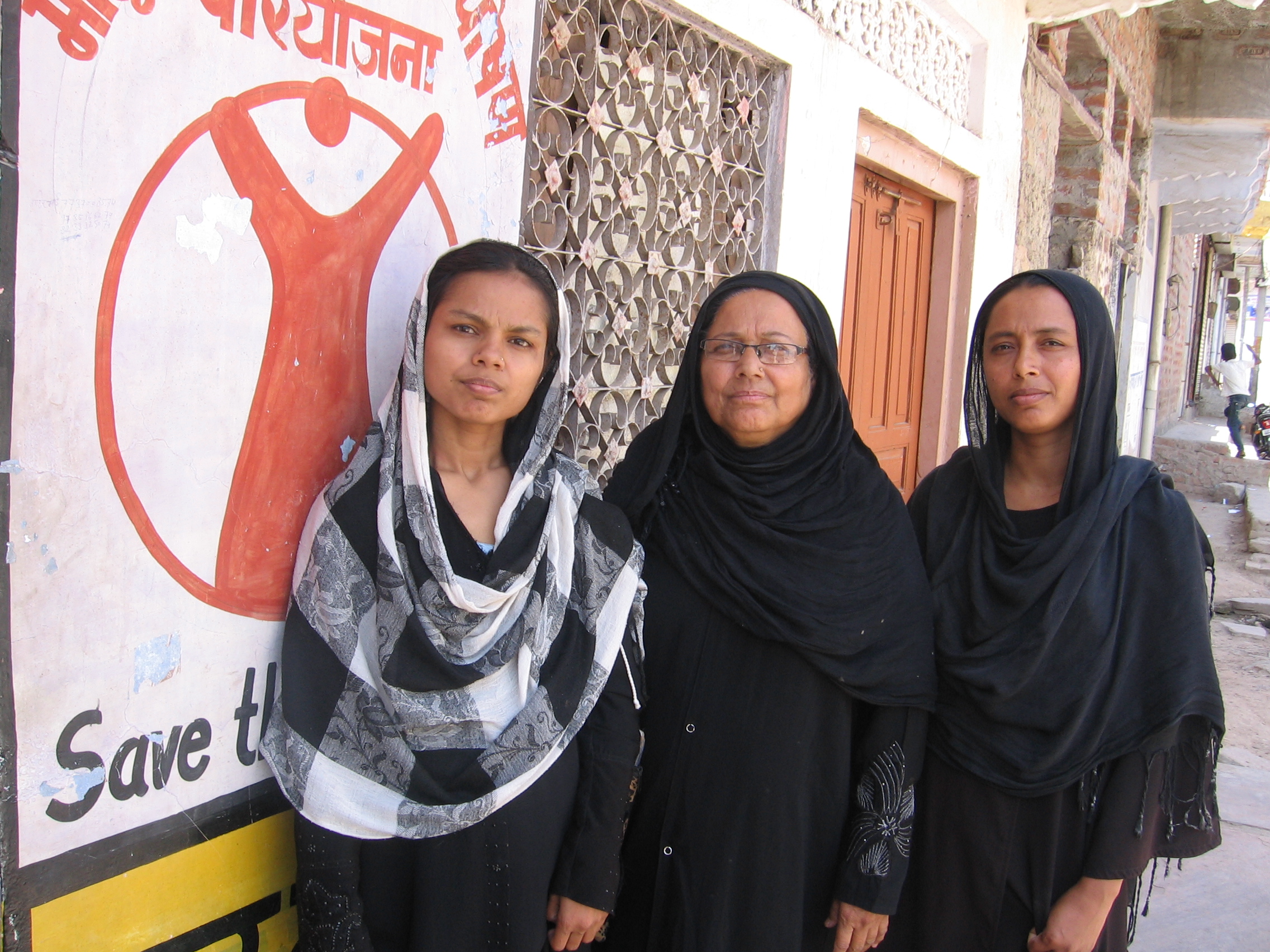 Research has shown that nursing within the first hour of life not only improves infant survival rate but helps in developing immunity to various infections and diseases.
Tonk is home to 1.65 lakh Muslims, who live by strict, conservative social rules that have had devastating consequences for mother and child health. Widespread poverty, lack of education and limited awareness about health issues and government schemes did not help either.
Muslim women were especially barred from visiting the government health centre for counselling or antenatal care. Vaccinations were simply out of question. Consequently, the levels of child mortality were consistently high. The Annual Health Survey 2011-12 recorded the neonatal mortality rate (NMR) at 35/1000 per live births and infant mortality rate (IMR) at 55/1000 per live births. The under-five mortality rate was no better at 78/1000 live births, while the maternal mortality ratio was 293 per 100,000 live births.
Concerned about these dismal numbers, Save the Children, an international non-profit, joined hands with PepsiCo Foundation and the Centre for Community Economics and Development Consultants Society (CECOEDECON), a local non-government organisation, to work towards bringing about positive behavioural changes in the community.
The primary aim of this intervention, 'Aapno Swasthya Aapne Haath (Our Health In Our Hands), initiated in 13 wards in the city, was to transform attitudes and boost the use of the government-provided essential health and nutrition services.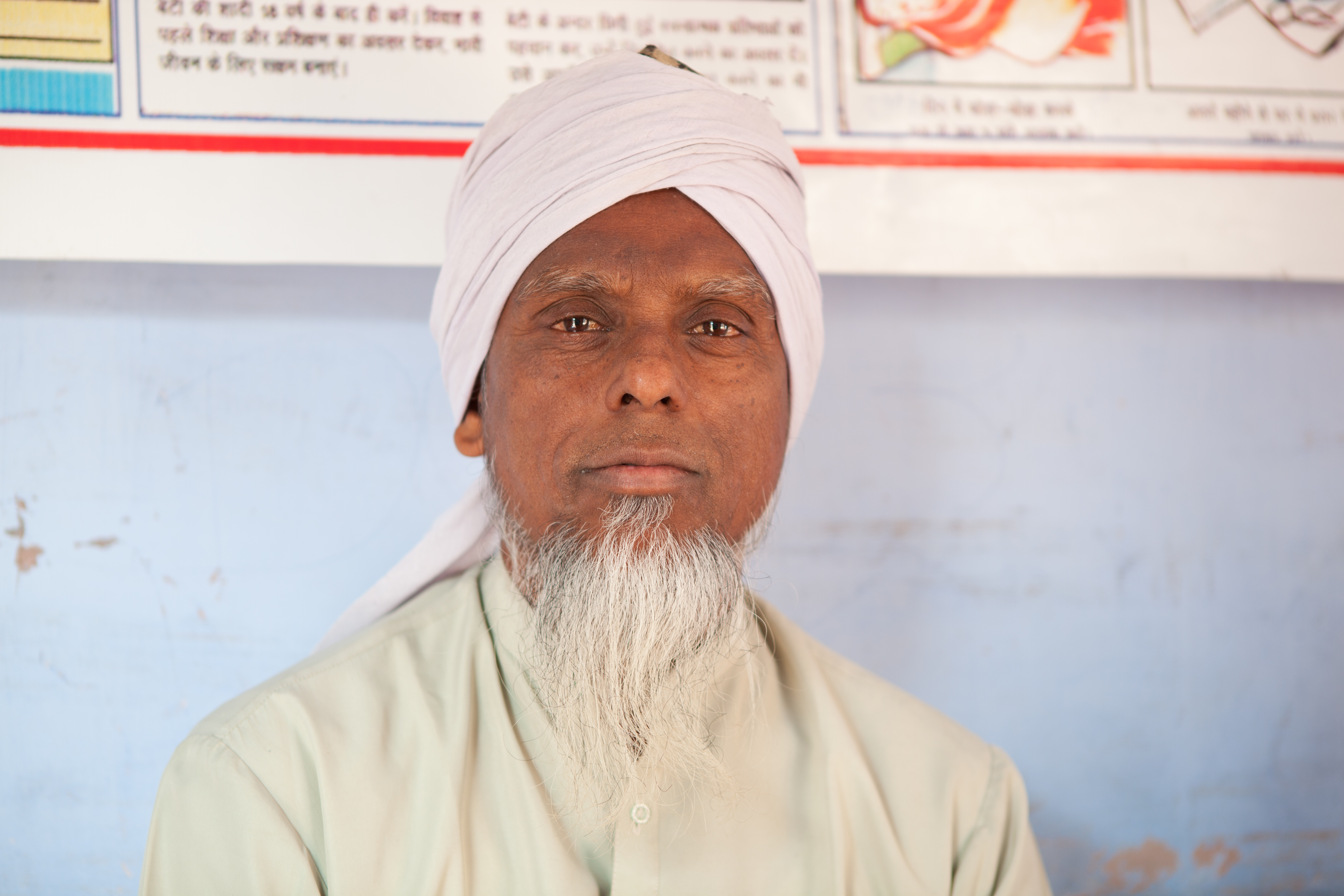 To make these a lived reality, help was sought from religious leaders as well as conscientious volunteers from within the community.
Imam Abdul Aziz of Azam Shah Masjid in Tonk may seem like an unusual advocate for safe maternal and child health and, yet, this is an issue that is close to his heart today. He makes it a point to talk to families about the importance of providing adequate nutrition to expectant women and new mothers, the need for institutional delivery and the significance of ensuring that a newborn is given mother's milk, all of which were previously being rejected on religious grounds.
"Maa ka doodh mufeed hai, sehatmand hai (mother's milk is the best for the health of the child)," he reiterates. Imam Aziz says he read about the virtues of colostrum (mother's first milk) in a "risala" (message in Arabic) and he tells families that any delay in feeding the newborn is not desirable.
"Azan [prayers] can wait but the child must get the mother's milk at the earliest," he asserts.
Apart from this, he speaks to parents in favour of educating the girls because he is convinced that formal education can help women become better mothers.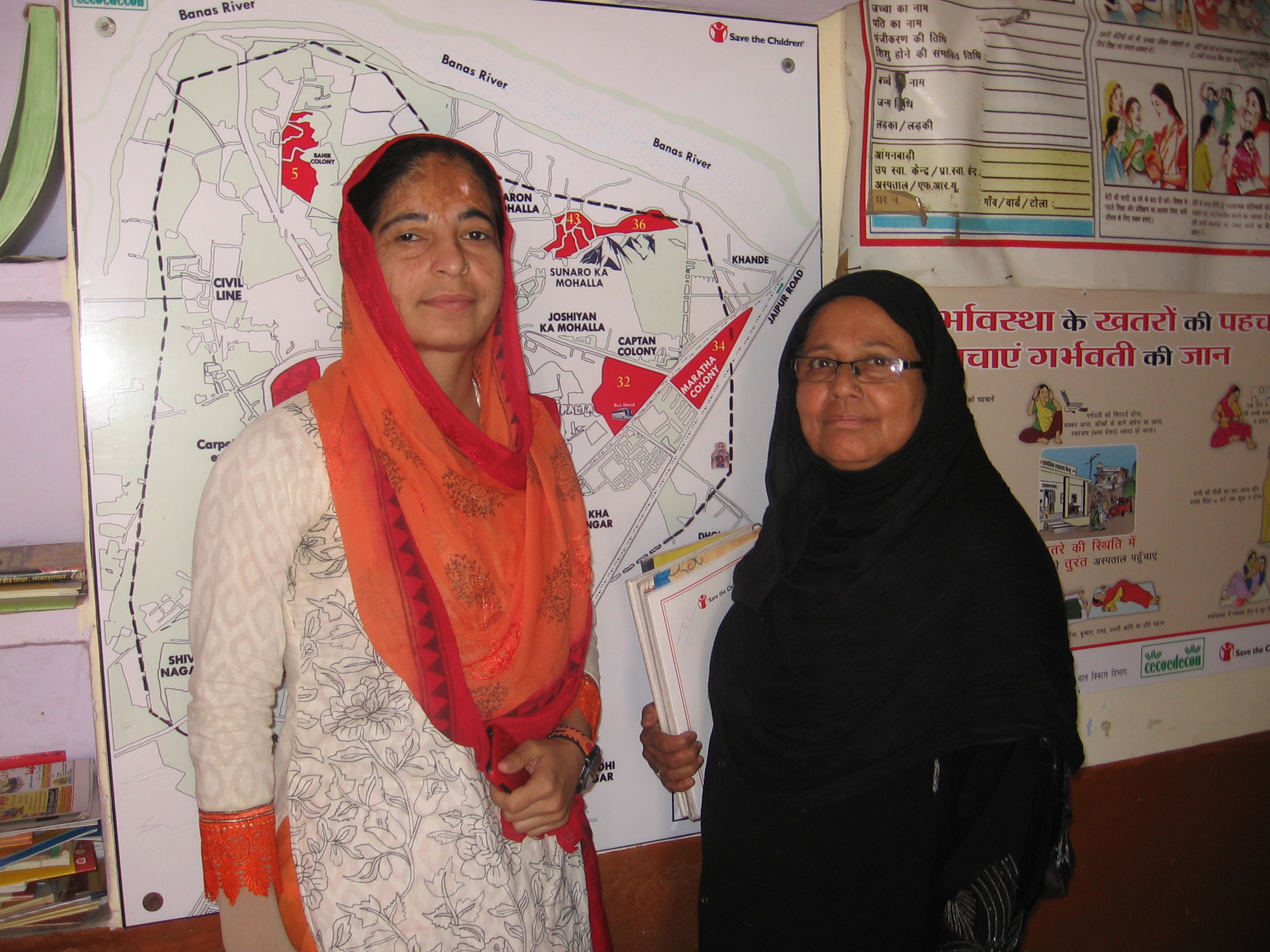 "Deeni taaleem ke saath duniyavi taleem bhi zaruri hai (along with the knowledge of Urdu and the holy Quran, the children, particularly girls, must attend schools)," he says.
Imam Aziz is one of the 26 religious leaders, who have been sensitised on contemporary health, nutrition and sanitation issues, enabling them to effectively spread the word on related best practices. But even for these men of God, it was tricky to directly convey the messages to the women. So they adopted the strategy of engaging with the fathers and husbands after prayers at the mosque. They, in turn, spoke to women in their families. As a result, an effective partnership between people and religious leaders could be forged.
If involving Imams in the maternal and child health campaign appeared to be the best way to reach the community, considering the fact that their advice is sure to have a lasting impact, then creating a cadre of female community volunteers was necessary to influence people from within and take the message forward.
While Shahjahan is proud to be a health volunteer, for her, the responsibility has been fraught with challenges. Says the middle-aged woman, "Due to the prevalent 'purdah' system, Muslim women are often not allowed to step out of their home without the presence of a male member. So, naturally, availing of services at the health centre is out of the question."
Recalling her experience with one Shabana in her locality, she says, "She had had seven children and they all had been delivered at home since her mother-in-law and husband were against going to the hospital. When she became pregnant for the eighth time, I decided to take matters into my hands for her sake."
Shahjahan had a tough time first convincing the couple to go in for institutional delivery and, thereafter, adopting a family planning method.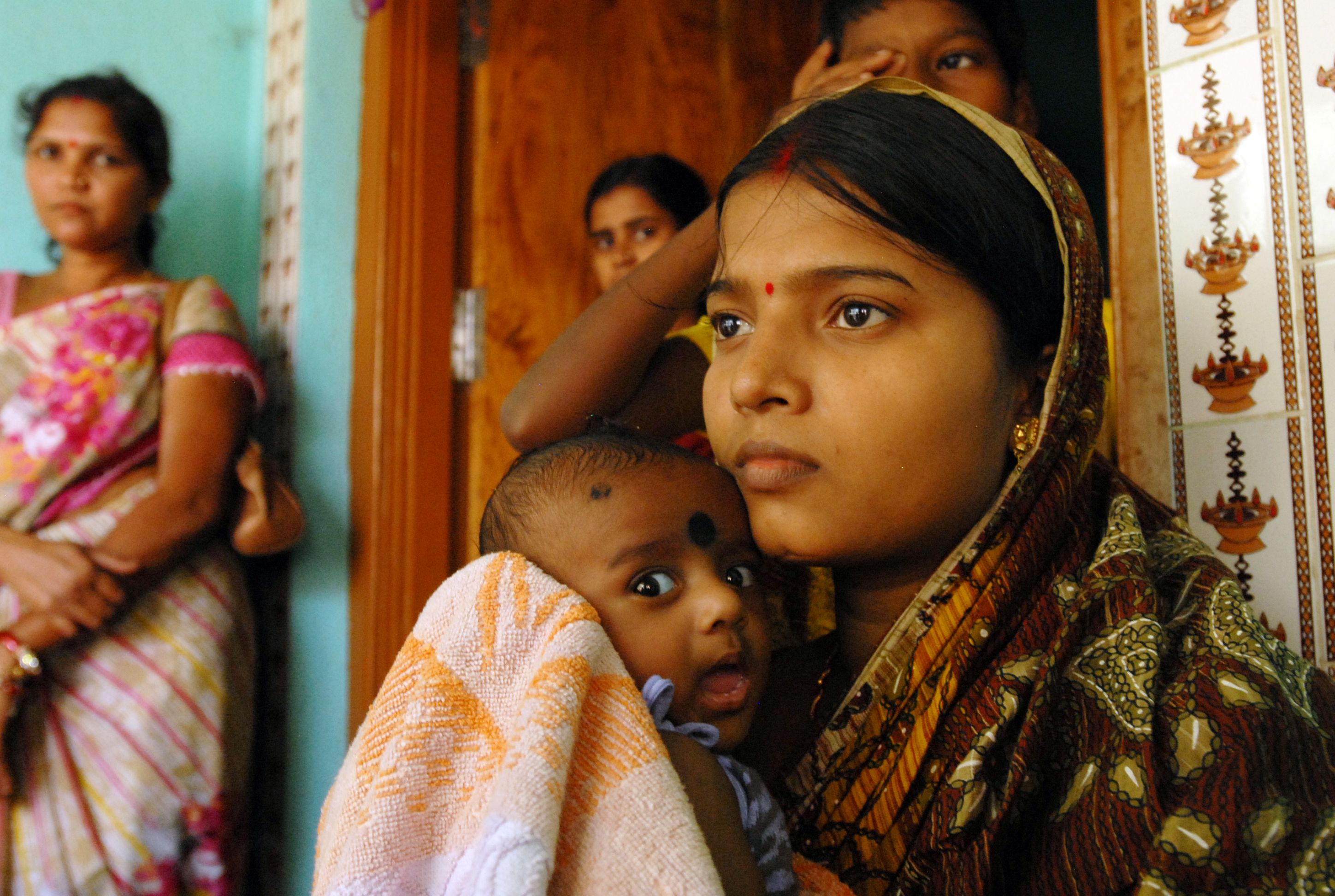 Photo for representation purpose only. Courtesy: gyaanyatra.affp.org.uk
Even though what she was doing was for their own well-being, those days, Shahjahan was the most unwelcome guest in Shabana's home. She shares, "Whenever I went, her mother-in-law would loudly declare, 'Yeh hamari bahu ko sikhaane-bhadkaane aa gayin (look, she has come to provoke our daughter-in-law to go against us)."
The atmosphere was hostile, to say the least, but she kept showing up at their door. "Ultimately, my persistence has paid off. Shabana went to the hospital for a safe childbirth. These days, I am welcomed into the family room with a hot cup of tea," says Shahjahan, with a wide smile.
As a committed volunteer, Nadeem Akhtar has had her share of trying moments. She feels repeated counselling is an absolute must. Being largely illiterate and ignorant of their rights and entitlements, most families refuse to let go of their traditional beliefs that are more often than not regressive. "I remember a family that had realised the importance of caring for their pregnant daughter-in-law and being regular with her check-ups. But when the child was born they flatly refused to let the nurse weigh it. 'Nazar lag jaayegi' (Its bad luck) they said," recalls Akhtar.
Another major problem, she feels, is mainly the result of their absolute impoverishment. "Around 80 per cent of the households are able to keep the home fires burning because women take time out to make 'bidis' (country cigarettes). Subsequently, even if the mother and child are weak and need to be in the hospital for longer the family is hesitant for the fear of missing out on the earnings," she elaborates.
Like Shahjahan and Akhtar, Sameena has had "lots of difficulties in winning confidence" because she was considered "faltu" (good for nothing). Nonetheless, Raashida, 25, is glad that Sameena did not give up on her. "I am grateful that Sameena counselled me. Thanks to her, I could avail of free medicines and immunisation. I even got the cheque of Rs 3,350 under the Shubh Laxmi Yojna on the birth of our daughter," she says.
Things are definitely looking up now. The registration for antenatal check-ups (ANC) has reached 98 per cent and institutional deliveries are at 92.7 per cent.

Photo for representation purpose only. Courtesy: www.gatesfoundation.org
Regular health check-ups have increased by 10 per cent and children's health status has gone up from 23 to 50 per cent. Says Hemant Acharya of Save the Children, Rajasthan,
"When we started in 2009, consciousness towards hygiene, nutrition, immunisation and institutional deliveries was low. Presently, there is visible change. Exclusive breastfeeding within an hour of birth has increased to 86.4 per cent."
Besides this, a Nutrition Rehabilitation Centre at the district hospital and a 100-bedded maternity hospital, which is now ready for action, are expected to give a fillip to their efforts.
Like this story? Or have something to share? Write to us: contact@thebetterindia.com, or connect with us on Facebook and Twitter (@thebetterindia).