A list and description of the traditions included in the list of World Intangible cultural heritage by the UNESCO. The list is composed of beautiful cultural elements that represent a particular community or region and might also require urgent measures to keep them alive.
UNESCO has been creating a list of intangible cultural practices from around the world and the best safeguarding practices for them since 2008. Among the 364 such practices from all over the world, there are 10 representative ones from India too. While each one of us surely knows of scores of other traditions that we're sure deserve a place on the list, here we celebrate those that have been recognized by the international body and stand as proud testimonials to our rich, cultural past.
1. Traditional brass and copper craft of utensil making among the Thatheras of Jandiala Guru, Punjab.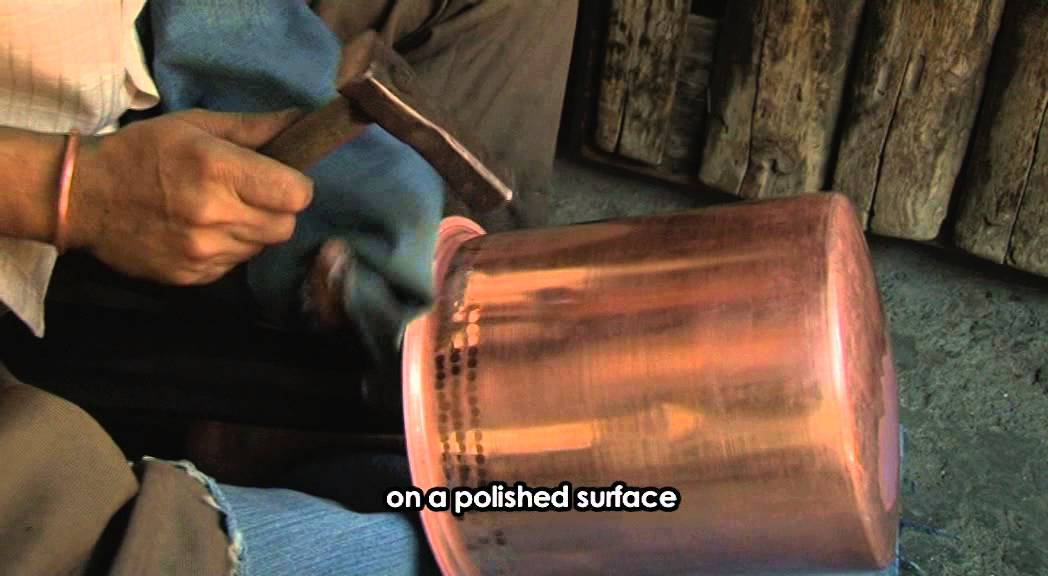 Courtesy: Youtube video
It constitutes the traditional brass and copper making technique of utensils in Punjab. The group of people who have kept the art alive and still practice it till date are called Thantheras, which literally means the metal copper. The craft  is important, both in utility and ritual. They primarily use copper, brass and kansa (an alloy of copper, ton and zinc). Eating and Cooking in these metals is recommended by Ayurveda. However, the maintenance of the utensils is very time consuming. The sales of said utensils is going down as people are moving more and more towards stainless steel or aluminum. This inclusion by UNESCO may change the tide after all. Take a look at the short documentary made by UNESCO on this practice.
2. Kalbelia folk songs and dances of Rajasthan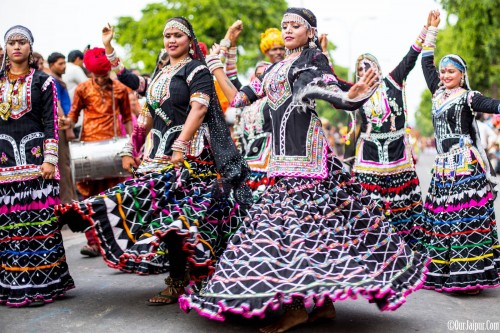 Kalbelia is actually an untouchable community from Rajasthan who has always lived on the outskirts of villages and relied on entertaining people for their livelihood. They are also the community who are traditionally snake charmers. They consider cobras to be sacred and carry them around in cane baskets with their Poongi (musical instrument). Kalbelia are most famous for their sensuous form of dancing, also called Kalbelia, which mimics the movements of snakes in some sense and was usually performed on joyous occasions. However, contrary to popular belief, that is not the only dance form or tradition that they have. For instance, there is the Matku dance. They also traded in snake venom and practiced alternative medicine because of their local knowledge of flora and fauna. However, their snake handling days are over and they only rely on their performances now. Take a look at this short documentary by UNESCO on them.
3. Chhau dance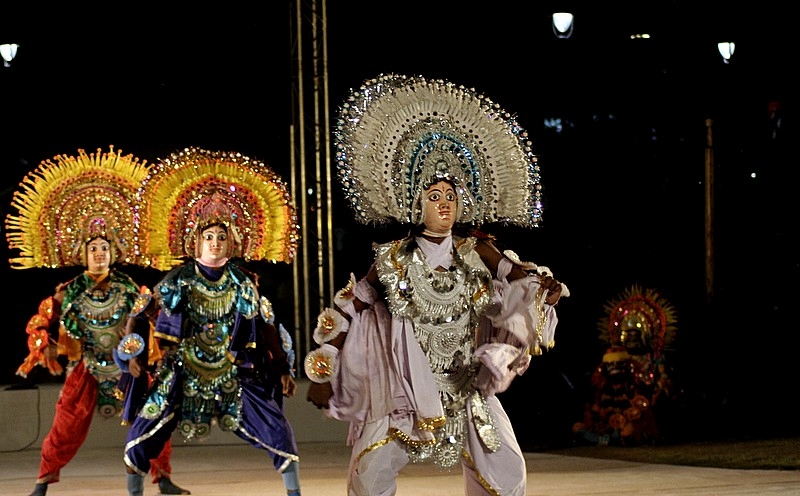 It is also called the Paiku nratya (battle dance). It is a tribal, martial dance form prevalent in the states of Orissa, Jharkhand and West Bengal. In fact, the name Chhau is derived from Chhauni (military camp). It has three sub genres based on location and is mainly performed during a regional festival, especially during the Chaitra parva, where they perform it in honor of the Cosmic God Shiva, known for his dance form Tandava. Take a look at the short documentary made by UNESCO:
4. Buddhist Chanting of Ladakh – Recitation of sacred Buddhist texts in the trans-Himalayan Ladakh region, Jammu and Kashmir.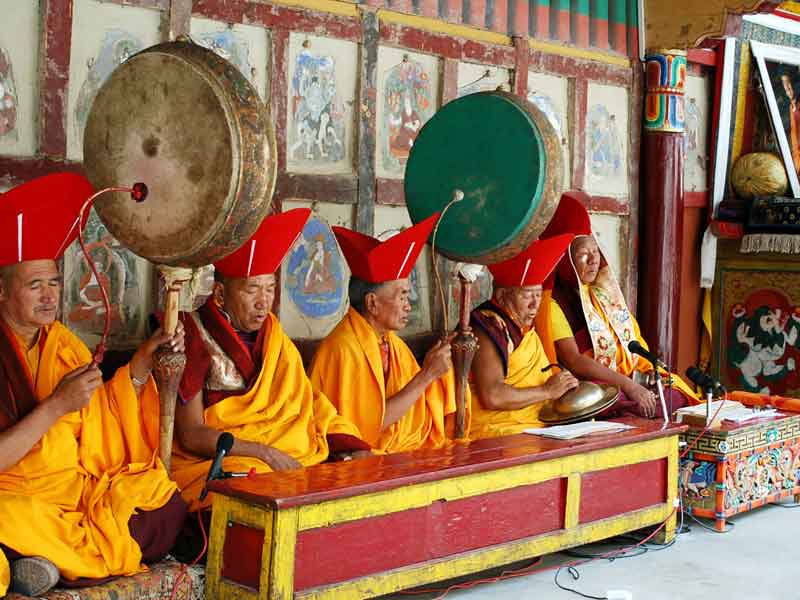 Courtesy: The youtube video
It is believed that this chanting takes people – performers and listeners – towards enlightenment. It is an artistic expression of the followers of Buddhism. They represent the spirit, philosophy and teachings of the Buddha. There are two major sects of Buddhism in Kashmir, the Mahayan and the Vajrayan. The Buddhist monks are called lamas, The chanting is performed in groups, either sitting indoors or accompanied by dance in monastery courtyards or private houses. There is a special dress for the chanting and the lamas make hand gestures with each chant to represent what Buddha preached. Take a look at the short documentary made by UNESCO:
5. Sankirtana – Ritual singing, drumming and dancing of Manipur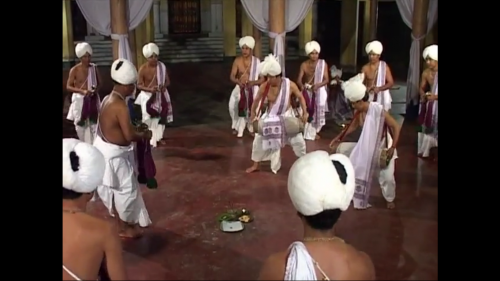 Courtesy: The Youtube video
Sankirtana includes an array of art forms that are performed to mark various religious stages in the lives of the Vaishanava people of Manipur. It was started by the Manipuri Hindus in the 15th century by princesses in palaces. It spread from there and reached its pinnacle in the 18th century. People believe that while in other yugas (Epochs: Dwapar, Treta, Satya), there was a lot at stake to obtain 'punya' (merit) and through that 'Moksha' (transcendence); in Kaliyuga, all that is achievable through Sankirtan. One nifty piece of trivia is that the singing done during Sankirtan uses 100 different taals or rhythmic variations. Take a look at the short documentary made by UNESCO:
6. Ramlila – The traditional performance of the Ramayana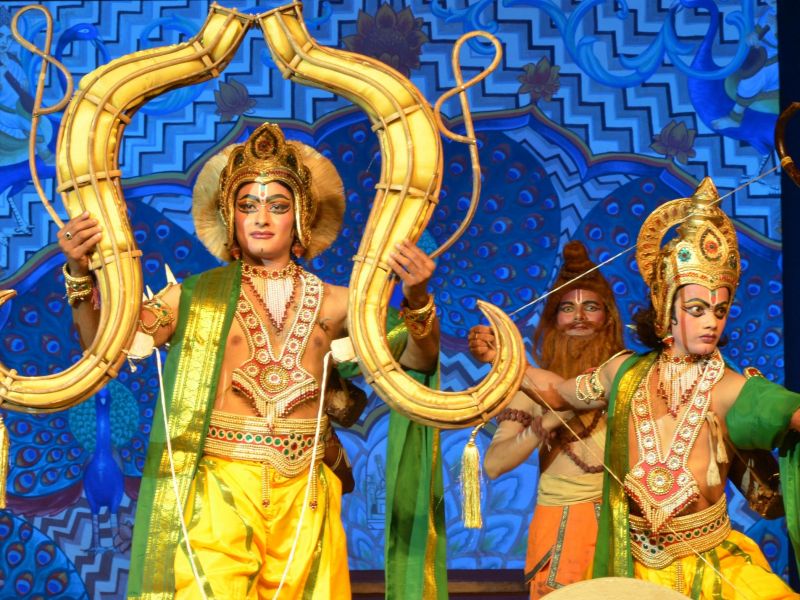 This one perhaps does not require an introduction. Ramlila is the story of Prince Ram of Ayodhya enacted in a theatrical form. It is traditionally performed in northern India during the Sharad Navratras, which is near Dussehra, for 10 or more days. In fact the one in Ramnagar lasts an entire month. The play usually ends with the death of Ravana and the victory of Lord Ram. Dussehra is thus often called Vijaydashmi as well. Most Ramlilas are based on the Awadhi version of Ramayan called the Ramcharitmanas composed by Tulsidas. Over the years, this tradition has spread to other countries where Hinduism has spread. Take a look at the short documentary made by UNESCO:
7. Tradition of Vedic chanting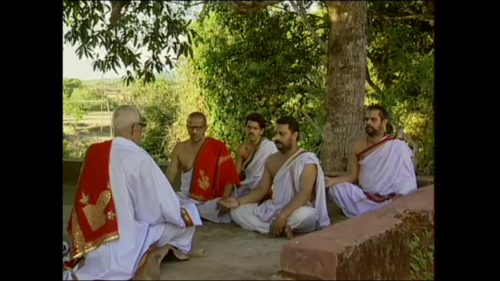 Courtesy: The Youtube Video
The traditional way of reciting the Vedas is called Vedic chanting. Vedas are the primary source of knowledge on Hindu traditions. They comprise of the Hindu philosophy, myth, poetry and dialogue. The Vedas go back to about 3,500 years to the time of the Aryans, though they were written down much later. There are four chief Vedas – Rig, Yajur, Sama and Atharva. The Vedas were written in Vedic Sanskrit, and have since been translated to Classical Sanskrit. However, only 13 ways of reciting have survived till today from the original 1000. Take a look at the short documentary made by UNESCO:
8. Ramman – Religious festival and ritual theater of the Garhwal Himalayas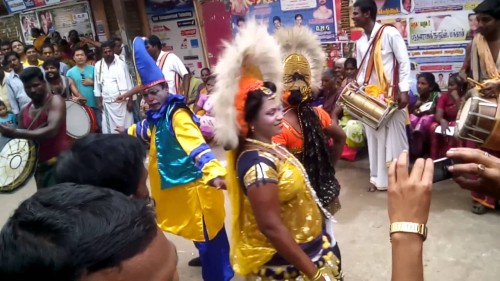 It is a festival celebrated in the Garhwal region, that is, parts of Uttarakhand, specifically among the Hindu community in the Saloor Dungra village of the Painkhanda Valley in Chamoli district. It is now just confined to a population of about 1800 people, belonging to about 196 families. They celebrate it without worrying over caste and creed. 18 people play 18 characters, wearing 18 masks to dance on 18 beats to celebrate the 18 puranas. Truly immaculate! Take a look at the short documentary made by UNESCO:
9. Kutiyattam – Sanskrit theatre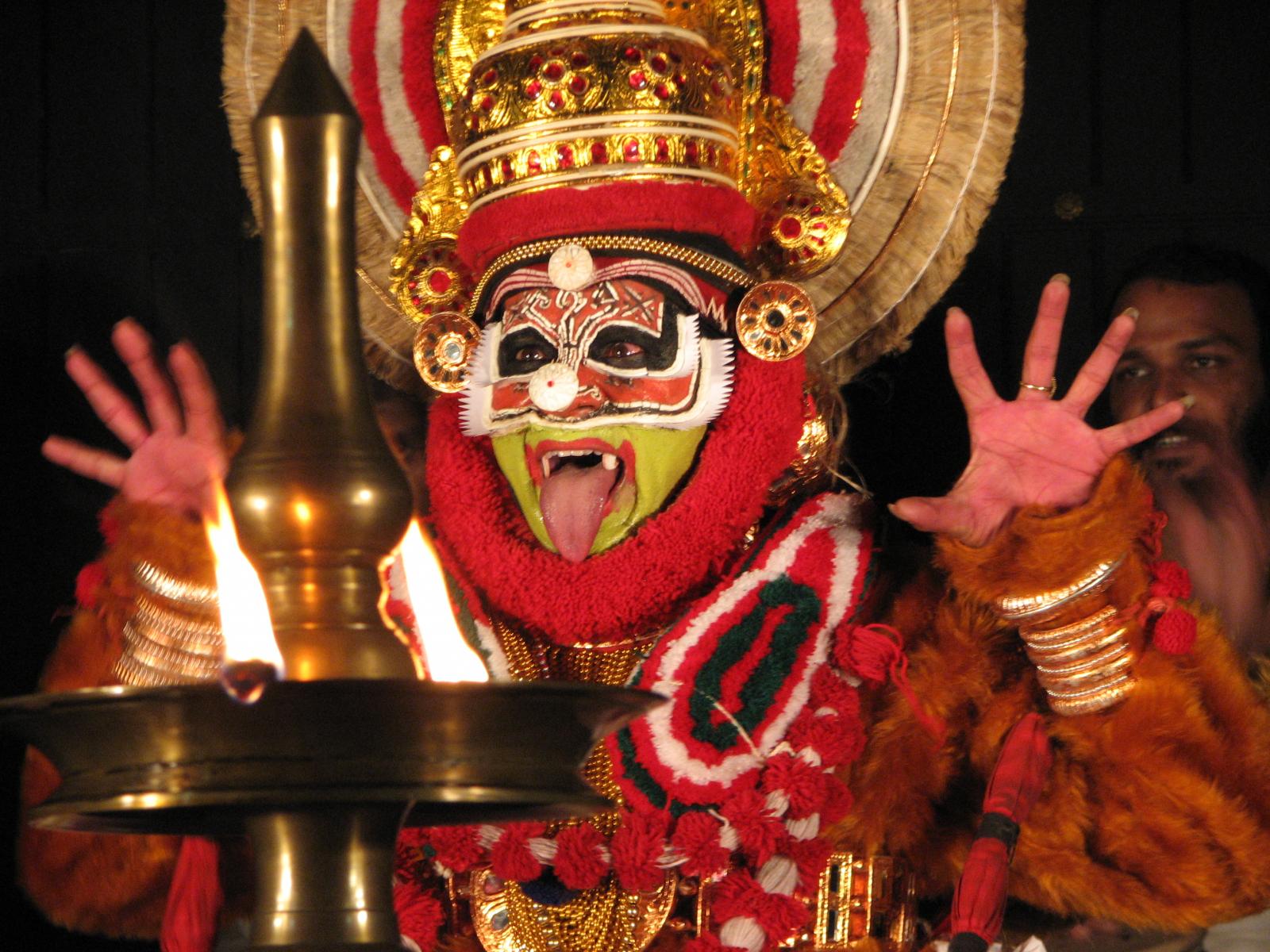 Native to Kerela, the Kuttiyattam is India's oldest theater form. It is a synthesis of Sanskrit classicism and reflects the local traditions of Kerala. However, its origin and development are still shrouded in mystery. The theater form uses over seven instruments; the main one, Kuzhithalam, is played only by a member of the Nambiar caste. The performers or actors go though a very rigorous training in sophisticated breathing control and subtle muscle shifts of the face and body for ten to fifteen years. The art is focused on detail and elaboration. Thus a single act may take days and a performance may last up to 40 days. Take a look at the short documentary made by UNESCO:
10. Mudiyettu – Ritual theatre and dance drama of Kerala
It is performed for purification and rejuvenation of the community. It is the enactment of the mythological tale of a battle between the goddess Kali and the demon Darika. The ritual is a part of the Bhagwati cult. It is performed in just 4 districts of Kerela during the four day festival dedicated to Goddess Kali after the summer harvest. Musicians of Muddiyettu are maestros of Sopana Sangeeth, the mother of Carnatic music in South India. A complete Mudiyettu performance requires a total of 16 people. The figure of Kali is also painted on the floor of the temple and then a specific song is sung describing the goddess from head to toe. Take a look at the short documentary made by UNESCO:
Here is the complete list. Are there other Indian cultural practices you think should be included in this list? Leave your suggestions in the comments below.
Like this story? Or have something to share? Write to us: contact@thebetterindia.com, or connect with us on Facebook and Twitter (@thebetterindia).
We bring stories straight from the heart of India, to inspire millions and create a wave of impact. Our positive movement is growing bigger everyday, and we would love for you to join it.
Please contribute whatever you can, every little penny helps our team in bringing you more stories that support dreams and spread hope.
Tell Us More