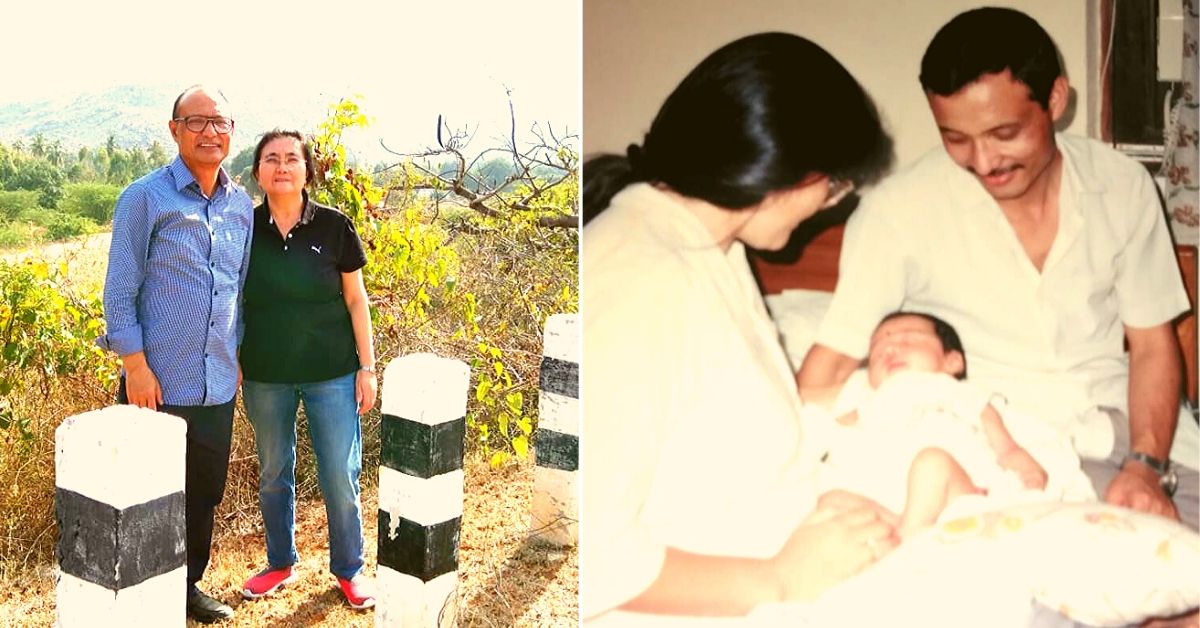 Until nearly five years ago, I didn't know my parents lost their first-born son in tragic circumstances. More than 30 years later, they tell me how love, resilience and empathy helped them find solace. #CoupleGoals
It was just another pleasant summer day in July 2015. I was in Leh, and as always, my aunt and I were having a wide-ranging conversation on various issues of the day.
However, there came a moment when she told me something that left me flabbergasted. My mother, Rinchen Wangmo, had a child before me, who tragically died just days after he was born.
My reaction to the news was one of shock, sadness, love and empathy for my mother. But I had so many questions in my mind. Why hadn't she told me about my brother? What really happened? How did my parents cope with the pain of losing a child?
For years, these questions were always at the back of my mind, but I neither found the opportune moment or the courage to bring up this tragic episode. Moving to Bengaluru in the winter of 2017 further robbed me of the chance to ask these questions. Finally, I mustered the courage to first ask my father Sonam Wangchuk about this episode earlier this week.
Strangely enough, there wasn't even a hint of awkwardness in our conversation. My father was kind enough to reopen an episode he had left far behind and went into some detail about what had happened.
However, what that conversation did was give me the courage to ask my mother directly. And once again, without a hint of awkwardness or annoyance, she told me her story.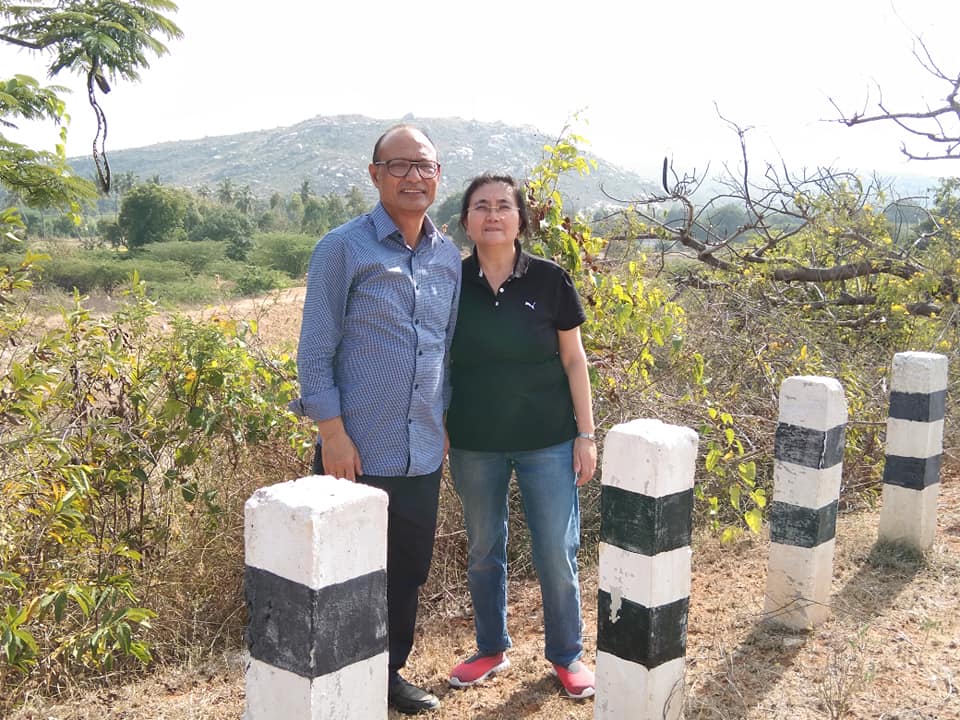 Early Days
My parents had an arranged marriage in December 1986 in Leh. When they got married, they knew each other, although there was little they knew about each other.
At the time my father was working as private secretary to the two-time Member of Parliament of Ladakh, the 19th Bakula Rinpoche, who at the time was a member of the National Minorities Commission.
After marriage, my parents left Leh for Delhi where Rinpoche was working. My parents were living in Delhi, away from the support and guidance of their family. Within months of their marriage, my mother was pregnant with her first child.
At the time, my mother was only 23 years old, while my father was approaching 31. Back home, people had greeted the news with a lot of happiness, and preparations for the incoming baby began in earnest. Clothes and a crib were bought, while my aunts and grandmothers began knitting baby socks and sweaters.
"But during my fifth or sixth month of pregnancy, I had noticed that there was barely any fetal movement. Earlier, I had accompanied your father for a visit to Varanasi, where I suffered a serious bout of diarrhea. Forced to return to Delhi, I immediately went to my doctor, who took care of the problem, or so it seemed. She had told us that everything was normal," she recalls.
Losing a child
But in the following weeks, she began to lose a lot of weight. By the time she was eight months pregnant, a very critical time, her doctor had realized that something was wrong, but she had no remedy at hand.
"For the longest time I had told my doctor that something was wrong, but she kept assuring me, everything was alright. Upon seeing my condition, she immediately referred me to the nearby Batra Hospital. After a full check-up, the doctors there told us that the heartbeat of the foetus was very low, and there was no option but to conduct an emergency Caesarean section (C-Section). My firstborn son was born in the first week of February 1988, but died days later because of serious heart complications," recalls my mother in a rather sombre tone.
It was a devastating loss, and it had a serious impact on my mother's physical and mental wellbeing. Some of my family members and relatives consoled her saying that had the baby lived he would have suffered further health complications down the line. There was nothing she could do about the situation, they said.
But that's a small consolation because the loss was real.
However, it was also an incredibly busy time at the family home in Delhi with my granduncle the 19th Bakula Rinpoche receiving the Padma Bhushan Award the same year. People were coming to our home in droves, and there was no time for my mother to genuinely grieve at her loss even though Bakula Rinpoche was incredibly supportive of her during this period.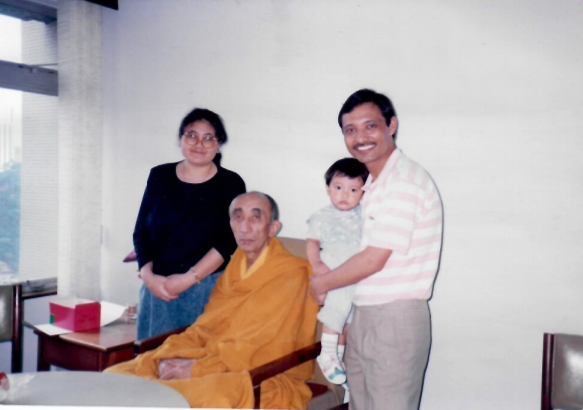 Fortunately, she also had a lot of people to lean on, particularly her elder sister (my aunt in the first paragraph), brother, mother and other relatives.
"They gave me a lot of love, comfort, support and solace during this incredibly difficult period in my life. But it was your father who was my biggest pillar of support. Besides offering words of comfort and solace, he was always there for me emotionally and physically. He stood by me during this difficult time, and subsequently, when I got pregnant with our second child, he was there for all doctor visits. Even before the birth of my first child, he did the same, but his care, love and companionship grew even stronger during this period. He took care of all my needs, wants, sat through the difficult times with me and showed a lot of inner resilience since he was hurting mentally too," she says.
My mother also found solace in her faith as a practicing Buddhist. Living with Rinpoche, who regularly prayed during her second pregnancy, my mother also found peace in scripture.
"Losing our first child in the way we did was heartbreaking. While I was devastated mentally, your mother was deeply hurt both mentally and physically. So, I had to look out for her. We had been married for a little over a year at the time of losing our baby, and there was nothing else I did but be there for her at all times, comfort her, offer her words of advice and consolation. While we were fortunate to have our family around us during this difficult time, we, first of all, had each other. Through these difficult times, our love grew stronger," says Wangchuk.
Despite the intense tragedy, my parents tried to have another child, and on April 22, 1989, I was born in New Delhi.
Suffice it to say; my birth gave them a lot of joy.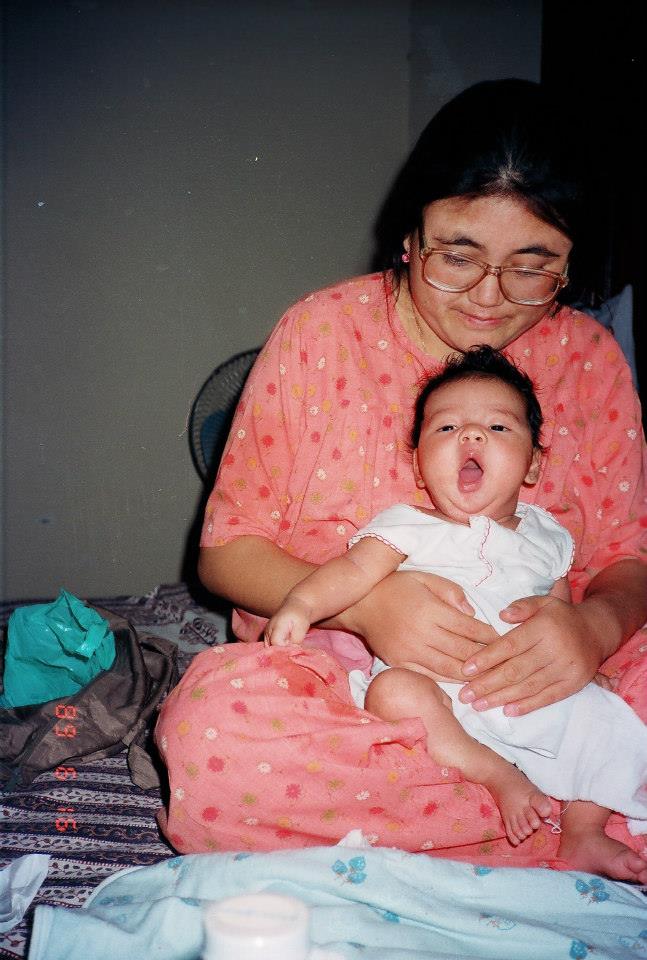 "Words can't express the joy that had come into our lives after you were born. Since your birth and 12 years later, your brother Rinchen Namgyal, we have been completely invested in raising both of you. We didn't have time to talk or contemplate our loss in a serious manner. It was all about moving forward, and making the most of what life had given us," my father adds.
Speaking to my parent's generation, what seems to emerge is a definitive sense of stoicism in the face of untold tragedies. My grandmother (father's mother), lost two children in similar circumstances until she gave birth to my father's youngest siblings, Tshering Namgyal, who is today a serving officer with the Indian Air Force and a sister Phuntsog Angmo.
"My mother, for example, lost two children before my younger brother was born. But she didn't have time to grieve or consider any sort of remedy for the scars those events had left behind. Living in challenging climatic and economic conditions with no medical facilities and guarantees where our next meal was going to come from, the objective was survival. She suffered deeply in silence but had the perseverance to move forward with her life. And she is not the only example in a region like Ladakh to show that level perseverance," says my father.
It's a stoicism I see in my mother as well. While she found other ways to grieve and bounce back from the tragedy, she is firm on the idea that issues like the loss of a child, stillbirth, miscarriage or abortions are issues that must be talked about more openly.
"Frankly, I hadn't thought about the loss of my first child for the last 30 years. Raising you and your brother became my way of healing from the loss. The sheer happiness at seeing the two of you grow up has given me immense joy," says my mother.
God knows, my brother and I can vouch for the love she showered upon us.
"But this is not how every mother heals from the loss of a child. We must ensure that we can have these discussions with a lot more openness. The best way to heal any mental scar is to first talk about it. We must open more avenues for it," she adds.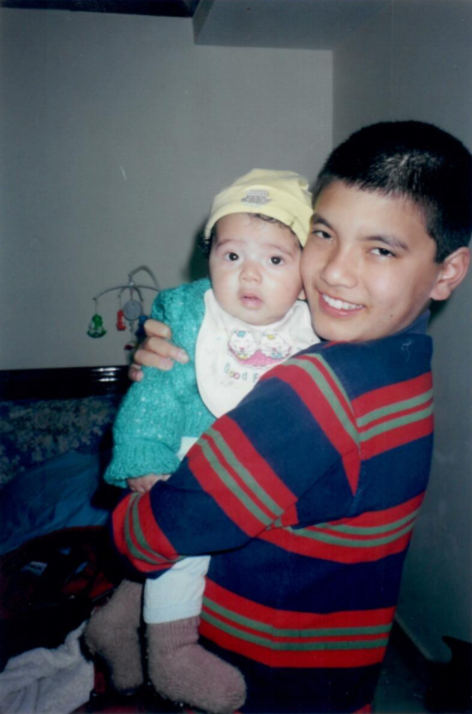 Lessons learnt
For my father, the loss had shaken him out of his complacency when it came to childbirth.
"Growing up, we assumed that getting married and having a child were just rites of passage that happened rather smoothly. What the death of our first child taught us was that we should never assume things will work out smoothly. The episode gave us a lot of insight into the process and how to avoid these pitfalls. See, back then we weren't made aware of the difficulties and possible complications that come with childbirth. Of course, it didn't help that the doctor we saw at the time didn't pay closer attention to your mother, but more knowledge, awareness and information wouldn't have gone amiss," says my father.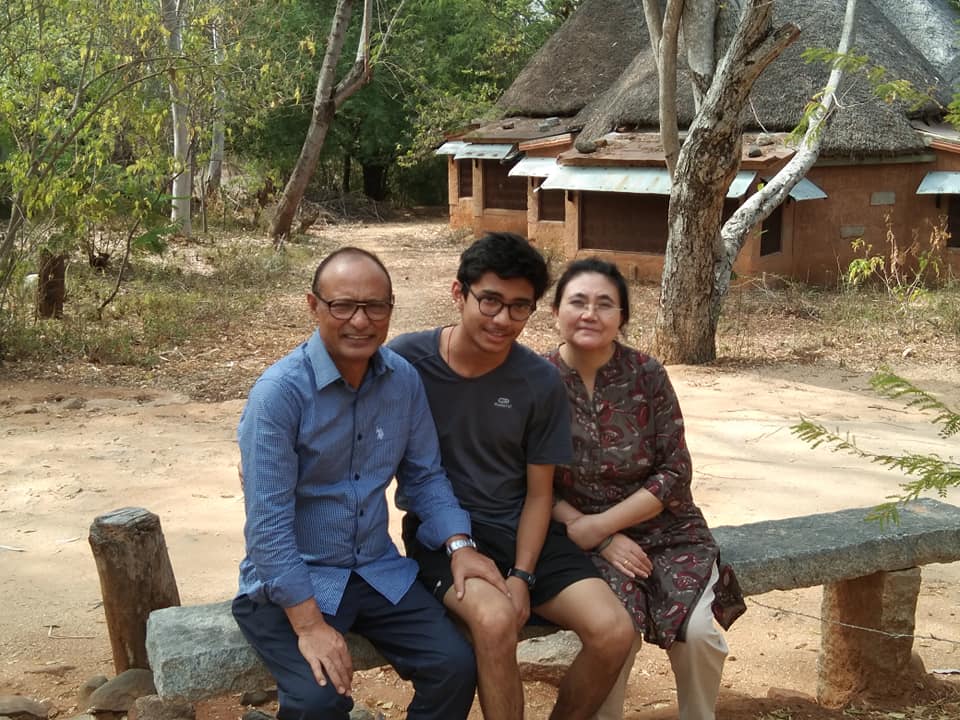 There is no question that my parents have tried to pass on the hard lessons they learnt to my other relatives, cousins and family friends who went onto have children of their own. My mother, however, has some definitive advice for other prospective mothers.
Her suggestion to prospective mothers is to, first of all, ensure the best available doctor attends to their needs. If they can afford it, mothers must never compromise on the quality of doctors. She also suggests that expecting mothers must attend regular check-ups, keep themselves informed with the latest information, ask as many questions, seek answers with firmness and if they feel anything is minutely off they must never hesitate to get themselves checked thoroughly.
"When I was pregnant with my first child, I never really raised any of these doubts with great clarity. Plus, we didn't have the internet, and they never quite discussed these things on TV or popular media. So, I was clueless for the most part. Fortunately, for my second pregnancy, I had Dr Manorama Bhutani at Moolchand Hospital in New Delhi overseeing my care. She ensured that I was kept informed about the child and my health at all times," recalls my mother.
Talking about this episode with my parents has been a deeply cathartic experience. I had always feared that talking about it may open some old wounds they had bandaged over a long time ago.
Although that feeling of loss was palpable in their voice when I brought it up, what I heard from them was a desire to share everything with their son, including their pain.
For that, I will always thank them.
---
Also Read: His Wife Lost Her Memories to Alzheimer's But He Never Stopped Caring
---
(Edited by Gayatri Mishra)
Like this story? Or have something to share? Write to us: contact@thebetterindia.com, or connect with us on Facebook and Twitter.
We bring stories straight from the heart of India, to inspire millions and create a wave of impact. Our positive movement is growing bigger everyday, and we would love for you to join it.
Please contribute whatever you can, every little penny helps our team in bringing you more stories that support dreams and spread hope.
Tell Us More