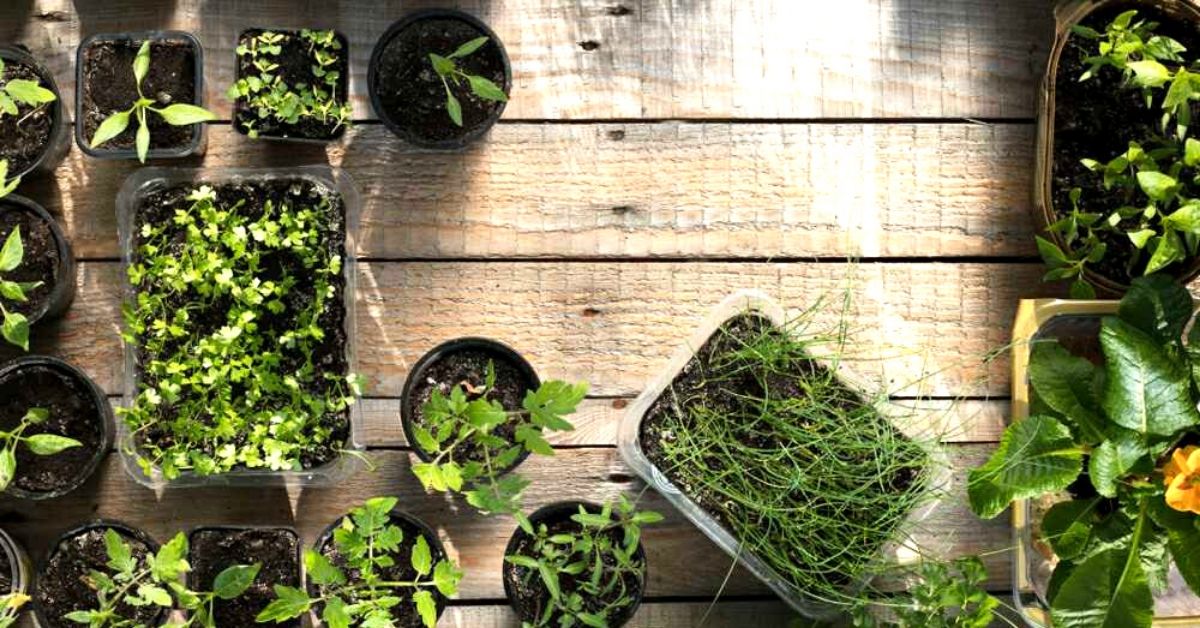 Start small! Grow low maintainance one's like snake and money plants.
If you're truly looking for something that can bring peace to the soul, may we suggest that you grow your own little garden at home?
Truth be told, little else can match up to the experience of using your own two hands to build a green space in a sustainable way, from ground up.
And guess what, the process doesn't have to be complicated, time-consuming or even expensive. Start small, and see yourself work your way up to bloom into a full-fledged gardener.
Here's how you can do it:
Make use of what's already available at home
From using seeds from the fruit and vegetable to grow plants, to making your own compost using food scraps from the kitchen, gardening is all about selfless nurturing.
Start with peas, beans, tomato and chillies. To see something come to life from nothing will bring you unparalleled joy and happiness besides the obvious fresh garden produce.
Use plant potters that are 100% sustainable
Everything from repurposed cardboard boxes to recycled bags are great for dainty home gardens. Even the planters made from coir are great; not only are they eco-friendly and biodegradable but also add an earthy touch to the aesthetics of the garden, which is hard to attain if you use plastic pots.
Start with plants that don't need a lot of TLC
It's fairly easy to figure out which plant you can or cannot grow indoors. A google search will tell you what's best for your demography or you could try talking to your local maali for some perspective.
In our experience, snake plants make for great indoor plants; they hardly need direct sunlight or regular watering, and look as great even when they've gone neglected for weeks. Money plants too, are supremely easy to handle. What's even better is that they can also be cultured hydroponically.
Create your own manure for the garden
There are no hard and fast rules in creating your own fertiliser through composting. Begin by collecting wastes from fruits, vegetables, tea and coffee in a container. Then, add dry leaves or cocopeat to control moisture, generate microbes by adding some cow-dung and churn the pile every four days for a smell-free composting cycle. The fertiliser will be ready in about 40-50 days.
Employ green maintenance techniques for a lush garden
Water is precious, so using either conserved rainwater or water from your shower would be a great start. Not using harmful pesticides or toxic herbicides would also help.
And, using fallen leaves as mulch will organically give your soil the nutrients it needs to maintain perfect health.
We totally understand if you need a gentle push to get your garden gloves on. Sign up for a workshop! There are tons that happen around metropolitan cities, focusing on areas such as urban and vertical farming, the basics of agriculture, and sustainable gardening.
---
You may also like: Recycling Is Not the Right Answer: Here's Why You Need to Give up Plastic
---
(Edited by Gayatri Mishra)
Like this story? Or have something to share? Write to us: contact@thebetterindia.com, or connect with us on Facebook and Twitter.