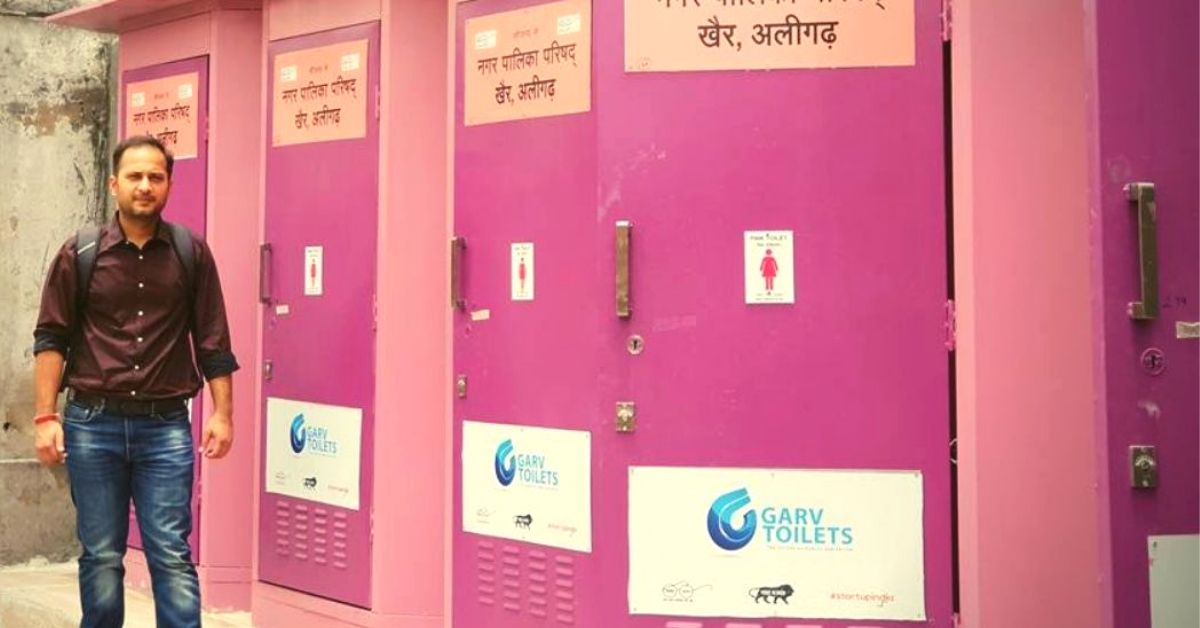 Need help with household work at home? Imagine getting it at the click of a smartphone button. Yup, this one of the awesome innovations on this list! #Innovation
---
This article has been sponsored by Villgro
---
Not so long ago, doing something to change lives and making money, were considered as mutually exclusive ideas. However, with time, the perceptions seem to be ebbing away.
NASSCOM agrees with this idea in a 2018 news report, which claims that social impact startups in India have indeed been growing at an annual rate of 20 per cent, with over 400 social tech enterprises thriving in the country!
While the power of ideas and the courage to start something out-of-the-box are important influences, there is something else fueling their phenomenal growth—Incubators.
Providing not only capital but also mentorship and go-to-market partnerships to blooming social startups, incubation organisations have been the backbone for impact businesses. And Villgro has been the forerunner in this regard.
The oldest and largest incubator in India, Villgro, since its inception, has focused on supporting for-profit innovation-based enterprises.
---
iPitch 2019 applications close on 31st August. Apply here
---
Speaking to the Better India, about its 19-year-old journey, Srinivas Ramanujam, the COO at Villgro, says, "When we started out in 2001, we were operating in an ecosystem that barely existed at the time. Terms like social entrepreneurship and impact investment were extremely rare. So all of this was a challenge worth exploring."
In all these years, they have inspired people to shift from a charity-driven model to developing the marginalised into stakeholders of growth. To do this, Villgro has re-created its own ecosystem of 'inspiration to investment', with initiatives like:
iPitch – To discover (Applications for Rs 8 Crore investment close on August 31st, 2019)
Unconvention – To inspire
Villgro – To incubate
Menterra – To invest
Owing to this, it has incubated more than 275 enterprises as of 2018, impacting over 19 million lives!
Here are a few examples of social ventures that received a new light in Villgro's ecosystem: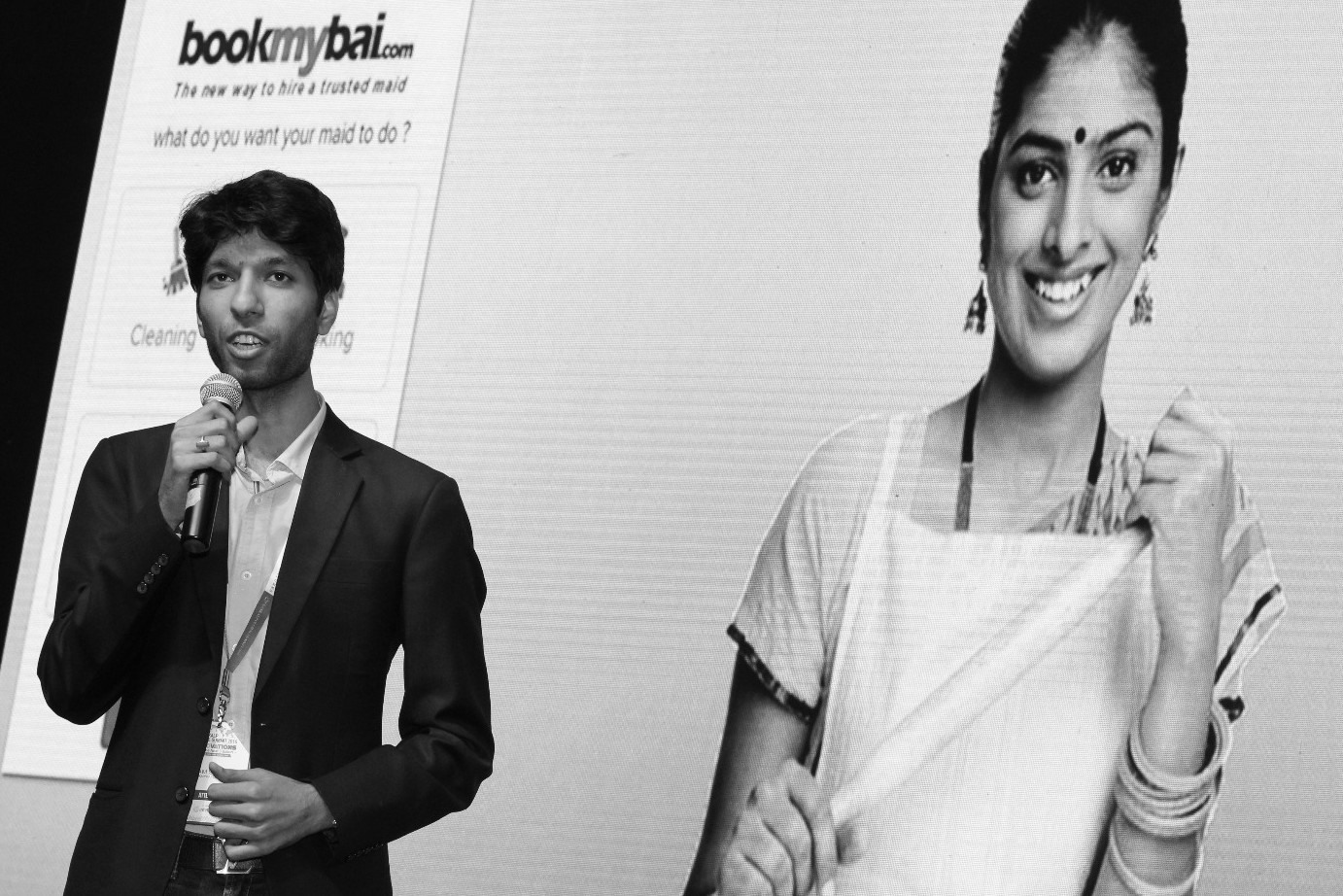 One of India's largest online aggregators of domestic help, BookMyBai, with its database of 50,000 individuals across six cities, is trying to solve one of the most pressing issues for India—unemployment.
Founded by Anupam Sinhal and Vickash Chowdhury, the one-of-a-kind platform was born out of the need to strike gender equality through employability.
"We both wanted to use tech to make a substantial change in the lives of people from underprivileged backgrounds. However, we noticed that the bulk of social startups now focus on farmers who are predominantly men. We realised that to truly better the state of economically poor households, we needed to set the gender dynamics right, by helping the women of the family provide another reliable source of income. That said, we also have many men, in addition to women, offering their expert services in urban households," says the co-founder Anupam.
Organising a largely-unorganised sector, Bookmybai now operates in MMR (Mumbai, Thane, Navi Mumbai), Pune, Bengaluru, Ahmedabad, Surat and Kolkata. As one of last year's iPitch investees and Villgro incubatee, Anupam adds, "Villgro is a rare combination of capital and mentoring, both of which are extremely important for a startup. Unlike any other accelerator, it helps in grooming the company, helping it at every step of the way, through guidance and exposure to industry experts."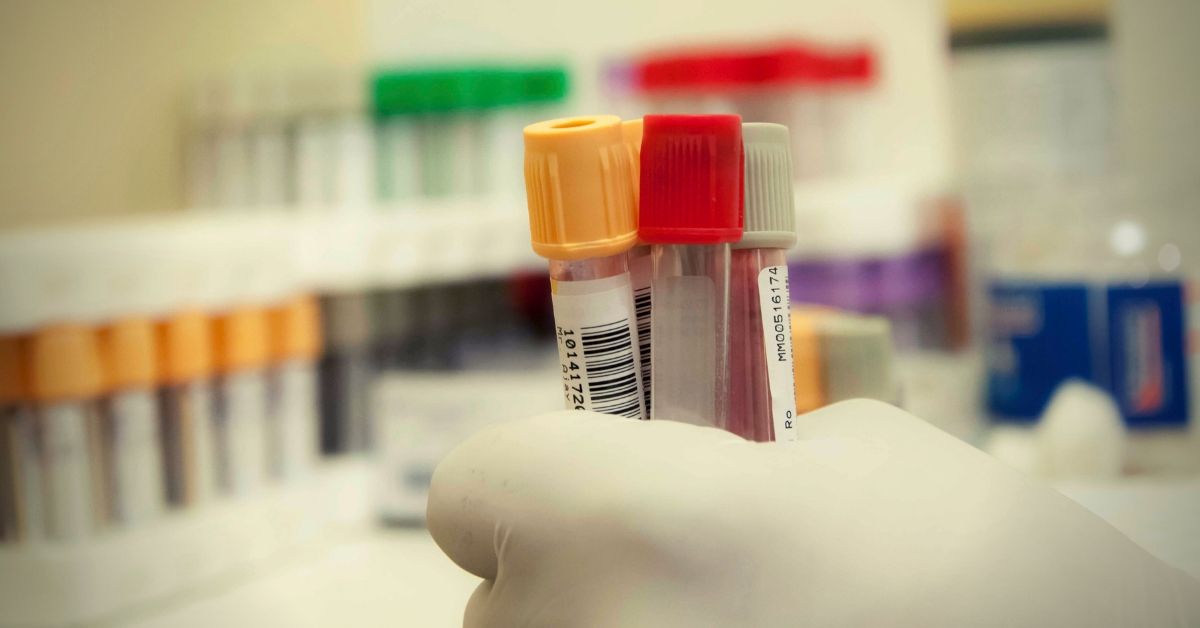 In India, infectious diseases constitute almost 50 per cent of the disease burden, and the margin rises drastically in children and patients from underprivileged backgrounds. This, when coupled with a delay in diagnosis or inappropriate treatment, can amount to increase in treatment cost, high risk of complications, and a higher mortality rate.
"It is unlikely that a medical officer or doctor will be familiar with the vast range of infectious diseases without access to a microbiology lab. A lot of times, they prescribe antibiotics that might not do any good to the patient in the first place. In such cases, they resort to using 80-year old technology in the said labs, which costs them a lot more than just money. We wanted to change that pattern of diagnosis, especially with respect to infections," says Sudeshna Adak, founder of OmiX Labs.
The alternate solution here, she says, is to introduce cost-effective DNA-testing that can yield results in just three hours as opposed to a wait of 3-5 days in case of traditional labs; thus facilitating early diagnosis and treatment.
"We are taking these lab-based tests and making them fast, affordable and field-friendly so that they can be conducted anywhere, anytime, without the need for too much equipment or highly-trained technicians Through this kit, the traditionally long and tedious cultural lab testing that takes anywhere from 72-120 hours to find the pathogen causing the infection can now be done in just a few hours!," adds Sudeshna, who believes that this technology can truly change the lives of millions in India and beyond!
OmiX Labs has been supported by the Villgro-Menterra platform for over five years now.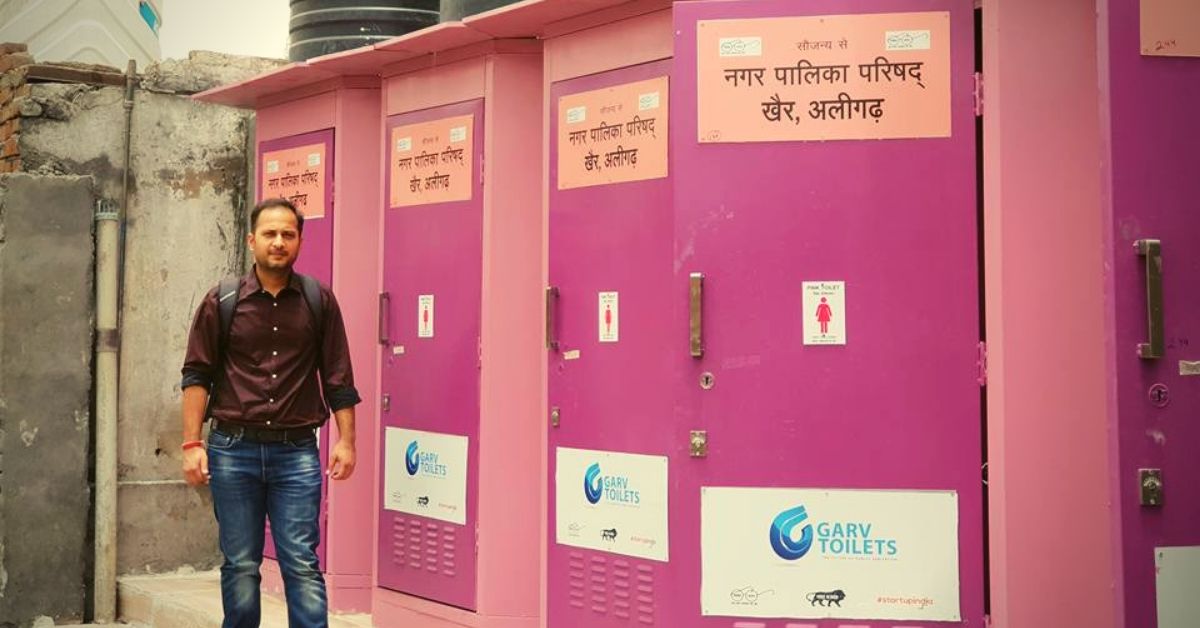 A Sanskrit term for pride and honour, 'GARV' is about helping two billion people across the world restore their dignity, which is compromised due to a lack of adequate sanitation facilities.
Born to address the sanitation problems plaguing developing countries, GARV Toilets provide access to clean and well-maintained sanitation services through indestructible smart toilets in BoP (Base of the Pyramid) communities of India.
"Our research yielded that in low-income communities, public or community toilets are made in brick and mortar structures with ceramic sanitary fittings that are often subjected to vandalism or degrade with time due to irregular maintenance. Many of them even lack basic facilities like water, ventilation or electricity. In such cases, either the community suffers without proper sanitation facilities, or the toilets undergo renovation or new construction at a cost of millions, re-starting the same cycle. We wanted to change that for good," says Mayank Midha, managing partner of GARV.
As a solution, GARV has developed toilets which are made of steel to be essentially indestructible, integrated with new-age technology (RFID-IoT), be self-sustained in terms of energy consumption, waste disposal and revenue generation.
All the GARV toilet blocks have solar power, sufficient ventilation through exhaust fans, LED lights, sanitary pad vending machines, hand rails for disabled-friendly toilets, ramp access, overhead water tanks, bore wells and wastewater recycling.
"Also using IoT, we ensure real-time data is obtained to monitor use or misuse of the spaces. From the number of people using it, to detection of a malfunction, the tech takes care of it all," adds Mayank.
Currently, GARV has 721 toilets across four countries, with 1.1 lakh people using it every single day in India alone. By 2020, they hope to increase the reach to at least a million users!
As a Villgro | Renewable Energy incubatee, GARV Toilets has been receiving Villgro's support in business model creation and follow-on fundraising since 2018.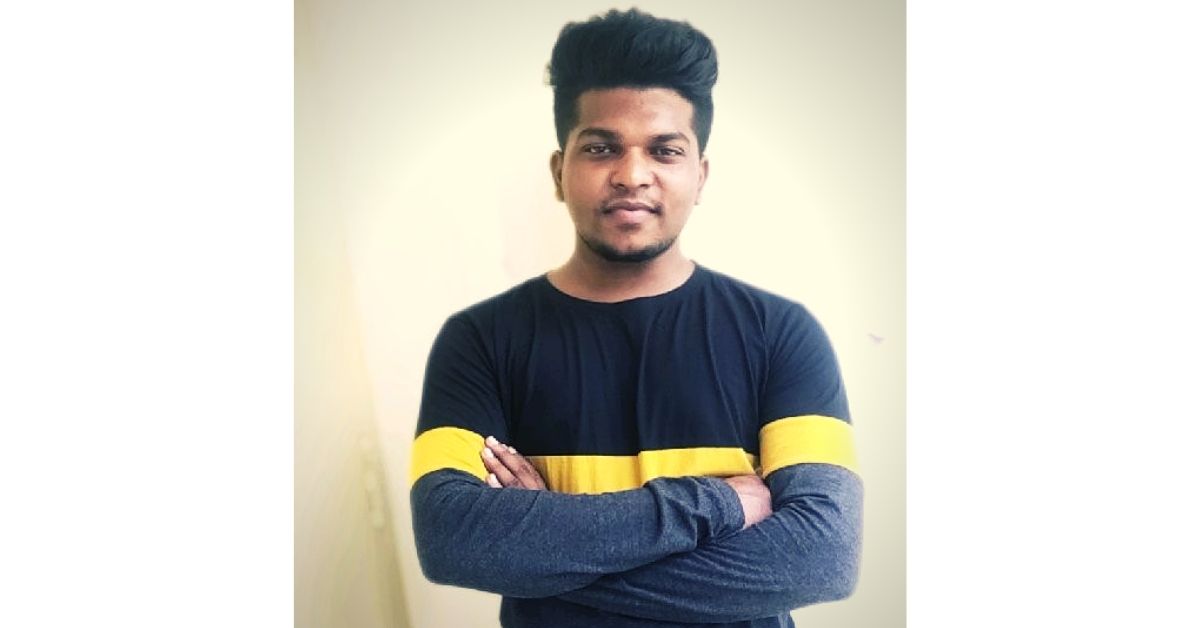 A study suggests that India has more than one million amputees, and yet, the prosthetics industry continues to dwindle with respect to innovation, manufacturing products that are not always affordable for low-income families.
For instance, a pair of externally-powered functional prosthetic hands cost within the range of Rs 1.5 lakh to Rs 30 lakh, while body-powered hands come at a price between Rs 8,000 to Rs 20,000.
Monc Technologies aims to fill this gap.
"Our mission is to provide affordable, high-quality and technologically-advanced products and services in prosthetics to empower amputees and improve their livelihoods because true individual freedom cannot exist without economic security and independence," says Antony Edison, who is the founder.
Monc Technologies has developed a technical procedure called Unified Myography (UMG). This acquires two different physiological phenomena from a single superficial muscle group and only single UMG electrode, which is enough to control the hand functionalities.
This solution not only enhances product robustness and quality but also reduces the time taken to do the fitting, and is affordable!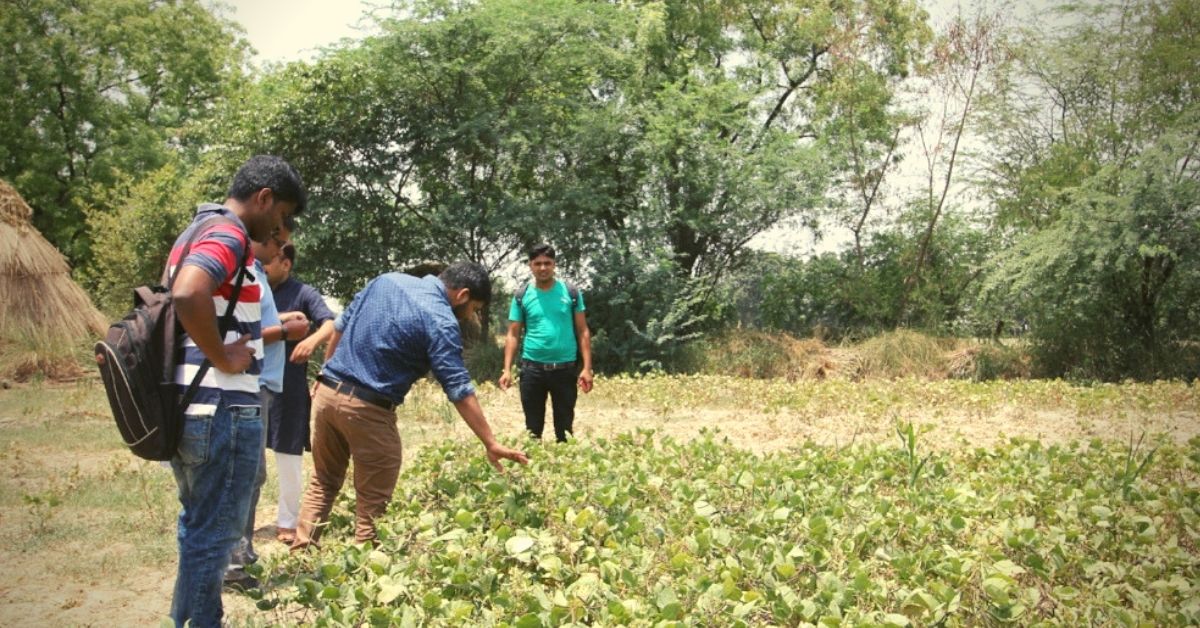 Paving the path for technological applications in agriculture, Aikya Organics was founded by Jitendra Yadav with a vision to transform the agricultural landscape of India by making it more profitable and organic.
Born out of two observations—the lack of interest of the youth in farming and the degrading quality of food due to the increasing use of chemicals and fertilisers—Aikya Organics sells organic products that are grown, processed and packaged by small and marginal farmers, to urban families and organic brands.
"I come from an agricultural background and the current state of the sector, and the degrading quality of food bothered me enough to do something to change it. And the first step was to eliminate the expensive inputs of chemical fertilisers and costly machines, often used in conventional farming. But, it was a challenge to educate and convince the farmers to adopt organic farming and to show them that it can also be profitable for them," says Jitendra to The Better India.
Aikya Organics is a part of Villgro's INVENT programme and an iPitch investee from last year.
---
iPitch 2019 applications close on 31st August. Apply here
---
(Edited by Gayatri Mishra)
We bring stories straight from the heart of India, to inspire millions and create a wave of impact. Our positive movement is growing bigger everyday, and we would love for you to join it.
Please contribute whatever you can, every little penny helps our team in bringing you more stories that support dreams and spread hope.