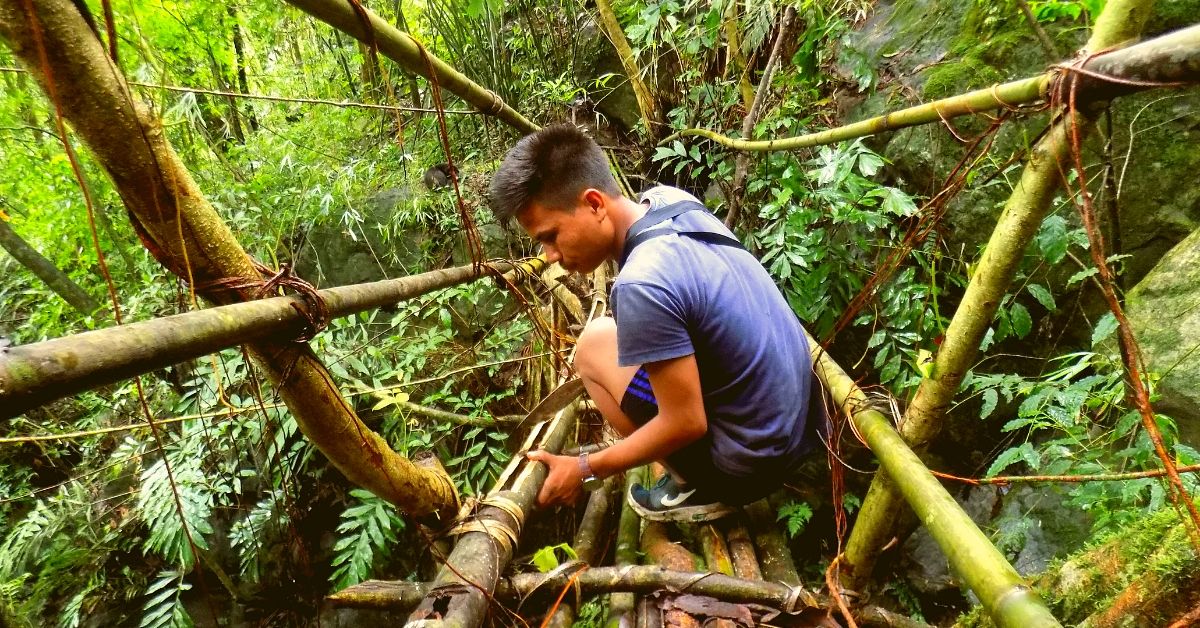 Besides bridges, Morningstar is also building similar ladders, swings, seating platforms and even tunnels — a stunning 'living' architecture that emerges and draws strength from a natural being! #Respect #Rare
The dense jungles of Khasi and Jaintia hills in Meghalaya are home to unique bridges that can seemingly last forever. Created by weaving and manipulating the roots of the rubber tree (Ficus Elastica), these living root bridges have, for centuries, sustained the War Khasi tribal community living on the southern slopes of the hills bordering Bangladesh.
Since generations, people have been making these bridges as a means of transportation for their products from their farmlands to villages, linking one place to another over rivers and streams, the dense forests. These bridges are often built using scaffolds made of bamboo or the hollowed out trunks of areca nut trees.
First they build a robust bamboo or areca nut-made framework bridge over the river or stream crossing, following which they pull the roots from the branch of Ficus Elastica. Gradually, they manipulate the roots of the trees so that they entwine around the frame. Every two years, this framework needs to change because of the damp and humid conditions that can cause the bamboo to rot.
Over a period of 20-30 years, they keep guiding the roots on the existing bridges till the roots can stand on their own and then you have your living root bridges that naturally require constant monitoring and care. On an average, these bridges grow to 50-100 feet. The longest known living root bridge in the state is of 175 feet located near Mawkyrnot village of East Khasi Hills district.
"These bridges can last forever! According to me, if you take care and maintain the bridge properly, it will continue to grow roots that will replace the older ones unlike other researchers who believe these bridges can last 500-600 years," says Morningstar Khongthaw, the 23-year-old school dropout and founder of the Living Bridge Foundation (LBF), a foundation dedicated to the preservation of this unique cultural heritage, speaking to The Better India (TBI). However, according to multiple studies, the life span of these bridges is thought to be between 500-600 years.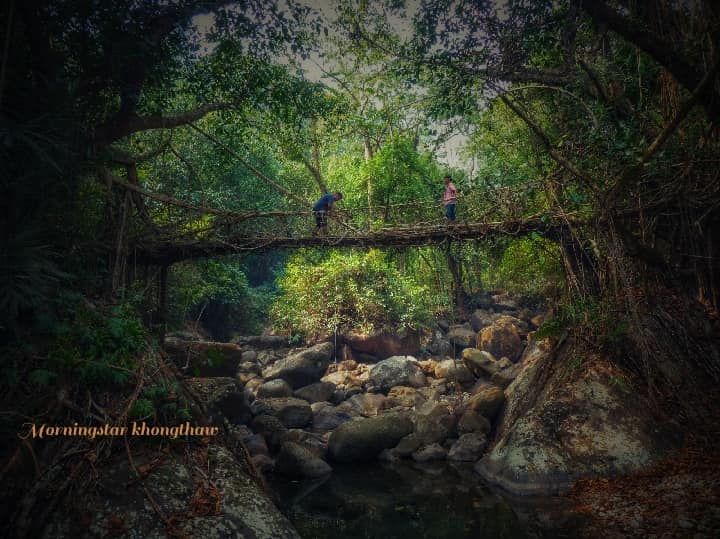 "Till now, we haven't found a technique that could help the bamboo last long. Every two years, we need to replace the bamboo scaffolding. In the future, if we can find a way to treat it to last longer, we can definitely make the bridge grow faster. Most of the bridges we have found in Khasi or Jaintia Hills have been around for centuries," adds Morningstar.
At the initial stages of the bridge, not more than 5-10 people can cross it in a day. Again, the ability of a bridge to carry weight depends on location. Sometimes, the height between the bridge and the said river or stream is very high unlike in Nohwet village, where the gap is just two-three metres.
In Morningstar's village, the drop is steeper. Taking such risks into account, the bridge can carry a certain number of people at a time.
Morningstar is a native of Rangthylliang village in the Pynursla tehsil of the East Khasi Hills district. Calling himself a 'living bridge activist', he's been involved, for the past five years, in maintaining living root bridges that have gone into disrepair and building new ones. He travels from one village to another, helping people understand the value of this ancient skill and how they can take care of their wonderful heritage.
Thanks to the advent of technology, particularly with the emphasis on temporary concrete bridges, footpaths, and pucca roads, people have forgotten these living root bridges. Through various projects, the LBF is trying to spread awareness among the Khasi community about the value of preserving this traditional skill set and art form.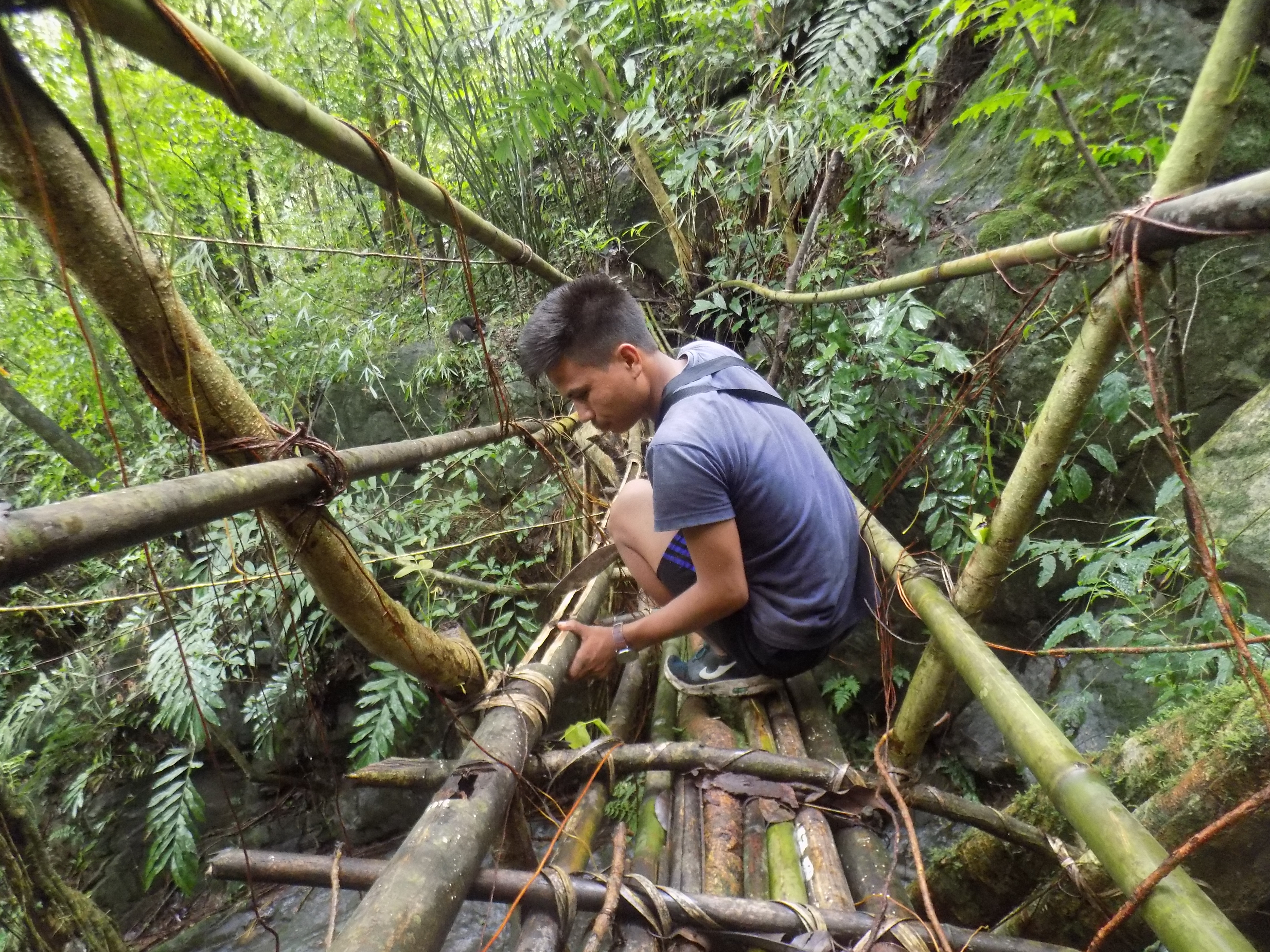 "I come from a village where we have the highest concentration of these living root bridges. My village has around 20 of them. Sometime around late 2013, while I was studying in Shillong I began involving myself with local communities, and NGOs. Growing up, my father, a farmer, along with a few other relatives, was actively involved in the maintenance of these community-owned bridges," says Morningstar.
Strangely enough, it wasn't his family who encouraged his passion for living root bridges, but an American traveller, Patrick Rogers, who came to Meghalaya in the early 2014.
"He was the first person to encourage and support me in this endeavour," claims Morningstar.
By 2016, after dropping out of high school in Shillong, he began concentrating on his conservation work full time. "Yes, there was some unrest at home. But some of my friends, who have done their BA and MA, are sitting today with no jobs at home. Unless you're rich or have connections, it's extremely difficult to get any government jobs. For me, preserving living root bridges is my passion. Although no support came from my family, I persevered in my desire to spread the gospel of this unique local knowledge system," he recalls.
Starting the Living Bridge Initiative in 2016 by himself, Morningstar's work transformed after he acquired a smartphone the following year. Besides facilitating greater awareness on social media, it also helped him organise and create his own Facebook page.
In May 2018, he started LBF, which today has 10 passionate members. Although he does most of the bridge repair, maintenance and construction alongside local community members, the other nine help with raising awareness, conducting programmes and campaigns.
However, his 'living root bridge activism' really took off following a visit in 2015 to the famous Nohwet bridge near Mawlynnong village, a major tourist destination. What particularly pained him was the concrete additions made in the area surrounding the tree. Besides poor aesthetics, these structures reduce the roots' access to water.
"People were like, 'we get money, but the bridge sacrifices for us'. These communities didn't understand the concept of promoting sustainable tourism around the living root bridge. That's what inspired me to start this initiative to protect them," he says.
Once a year, in some villages in the Khasi Hills, where the War community reside, locals conduct a cleaning drive on ancient trails that once acted as a key source of connectivity. Everyone in the village participates in this cleaning drives. In places which have living root bridges, these locals also do maintenance work. Last year, the LBF had traversed through 15 villages in the Pynursla area raising awareness about these bridges. They expect to cover more villages this year.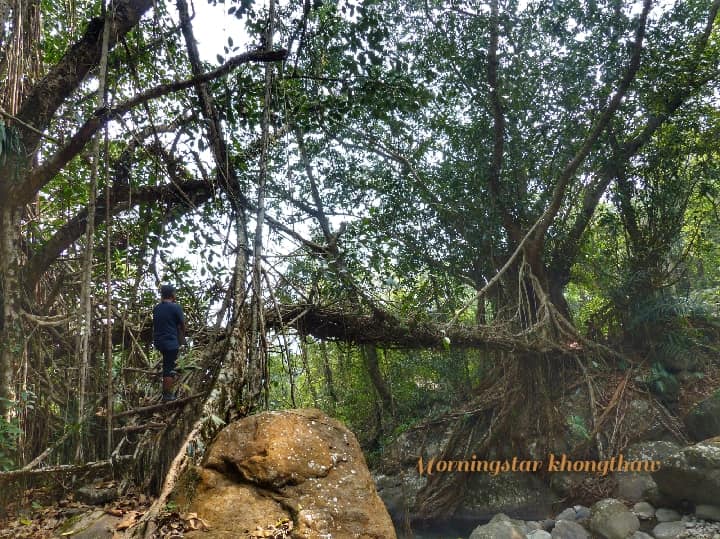 "Local villagers help me with this initiative. When we reach one, we conduct a meeting, and then visit the living root bridge, where we can do some repair work. Some of these bridges are very old, while others are neglected because villages are being connected by roads. We need people to understand the importance of these bridges," he adds.
For maintenance during the rainy season, the LBF team applies rotten leaf, soil and wood close to the bark of the tree, giving the ficus tree nutrition and helping it grow. Sometimes, they initiate chopping. For example, if there is an old ficus tree with no roots, locals have to chop off any part of the tree bark so that after a few months when the rainy season arrives, they will produce a small branch, from which the roots will emerge.
Even today, these structures are very useful in places that don't have roads. People still use and preserve them. "When we went to one village, there were elders, who were initially apprehensive about our work. They initially thought we were only interested in removing these living root bridges and building pucca roads. But when I told them about my work, they were very happy and incredibly supportive as well," informs Morningstar.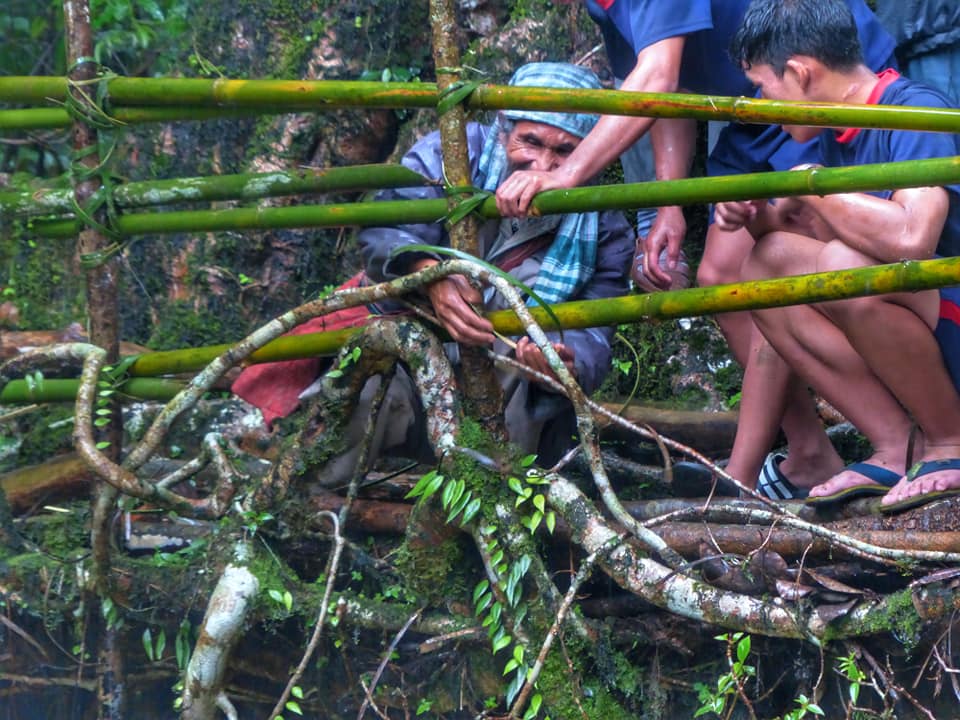 The LBF is also working on building two bridges with bamboo scaffolding, that they had built on World Environment Day last year and Earth Day this year. Morningstar is currently documenting how these roots grow at these two locations, and claims they will grow into full-fledged bridges in about 20 years. "It's not about us, but the future," he says.
Besides bridges, however, Morningstar is using similar techniques to build other structures in the forest, ranging from ladders, swings, seating platforms to even tunnels. Since it emerges and draws strength from nature, Morningstar calls this 'living architecture' and wants these rubber trees to become centres for knowledge about green architecture. He earns as a guide for travellers in these parts, and on occasions, receives additional donations from them to fund his endeavour. Thus far, he hasn't received any real assistance from local nonprofits and government officials. Help instead has come from unexpected sources like a team from the Technical University of Munich, which supported his initiative and even presented him with a camera to take good quality photos.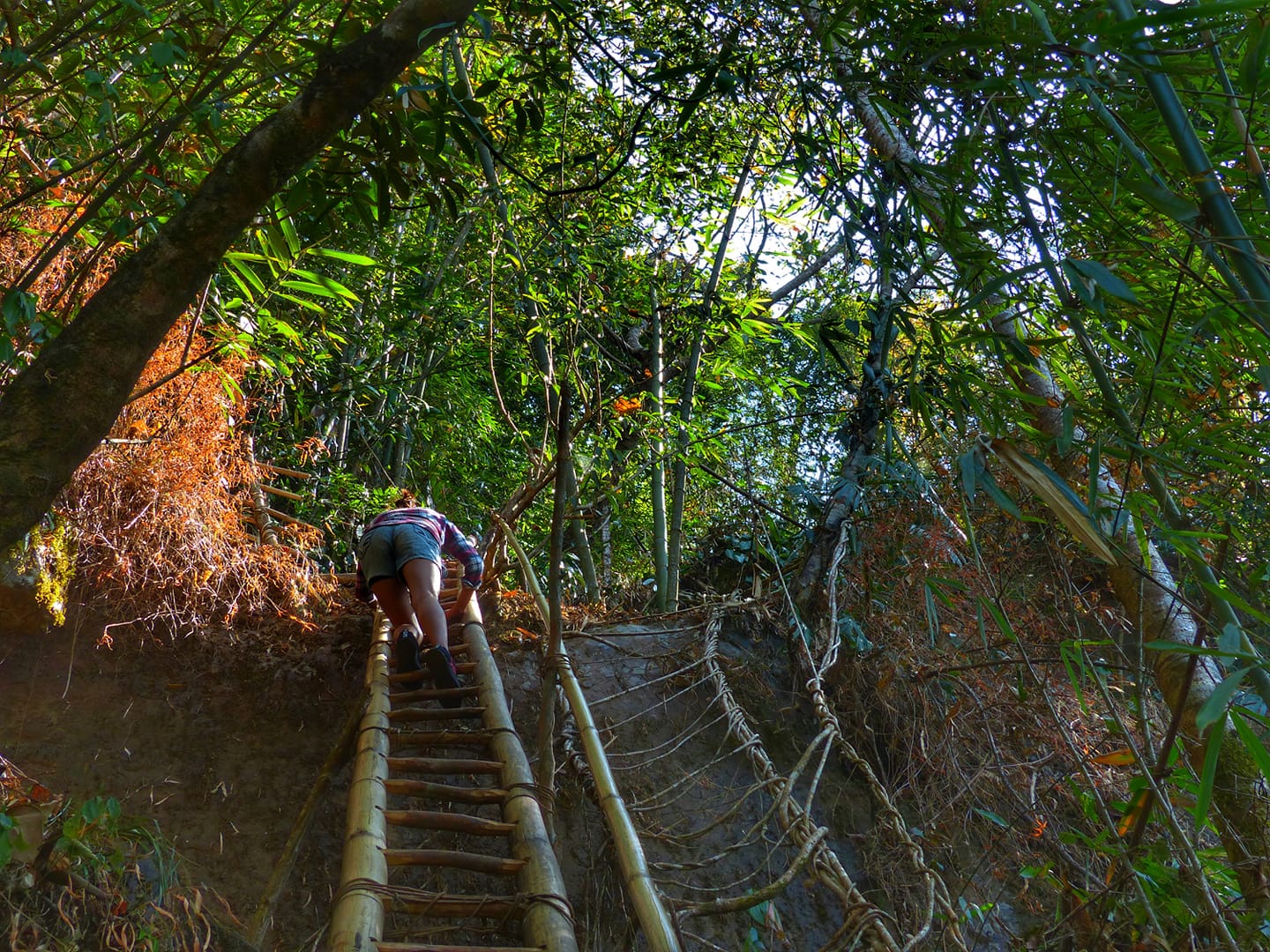 Recognition has also come from educational institutions in Shillong like the North-Eastern Hill University (NEHU), which invited him to give a presentation at a conference on March 18, 2019.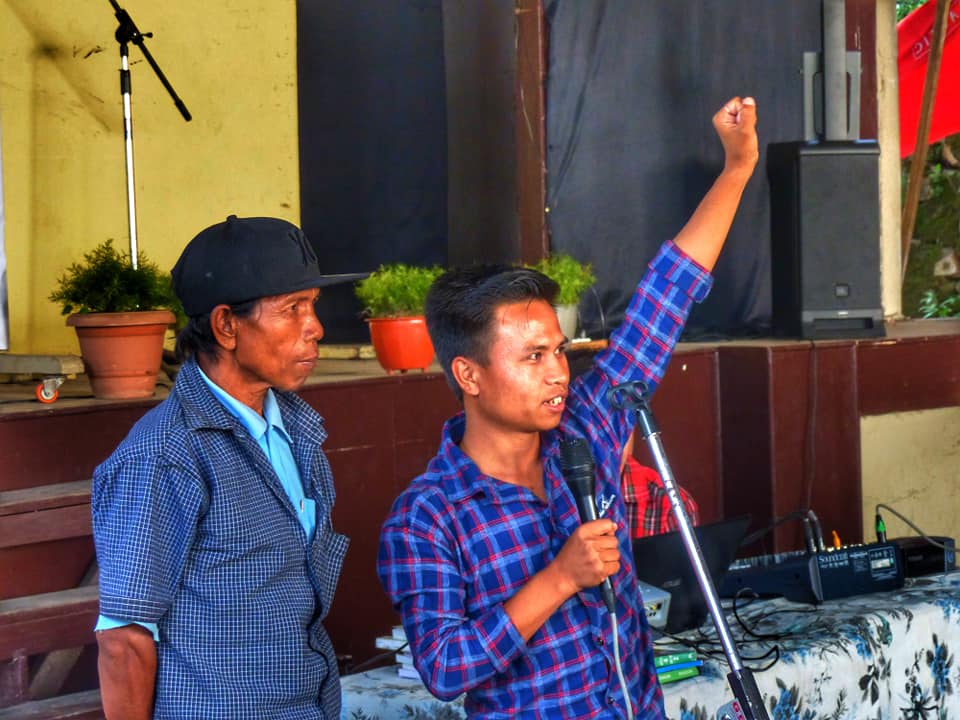 In fact, next week, he is going to the Garo Hills. As people from his War Khasi community specialise in building these root bridges, the Deputy Commissioner of the West Garo Hills district has invited him to inspect rubber trees in a region where locals don't know how to build the unique bridges.
Also Read: IAS Officers Raise Money for Meghalaya Farmer's Son: Why You Should Join Them
"In Meghalaya, we have more than a 100 living root bridges. My region has around 60+. Next month on 20 July, we have LBF's foundation day when we plan to give awards of recognition to all these living architects and elders in villages involved in planting rubber trees, building living bridges, and maintaining them. They are the real heroes and living root bridge activists. The world should know about them. We must recognise these people, who are actually the scientists behind these living root bridges. However, I would like to do my part and share this knowledge across different parts of India as well," says Morningstar.
Picture Courtesy: Facebook/Living Bridge Foundation
(Edited by Saiqua Sultan)
Like this story? Or have something to share? Write to us: contact@thebetterindia.com, or connect with us on Facebook and Twitter.
We bring stories straight from the heart of India, to inspire millions and create a wave of impact. Our positive movement is growing bigger everyday, and we would love for you to join it.
Please contribute whatever you can, every little penny helps our team in bringing you more stories that support dreams and spread hope.
Tell Us More