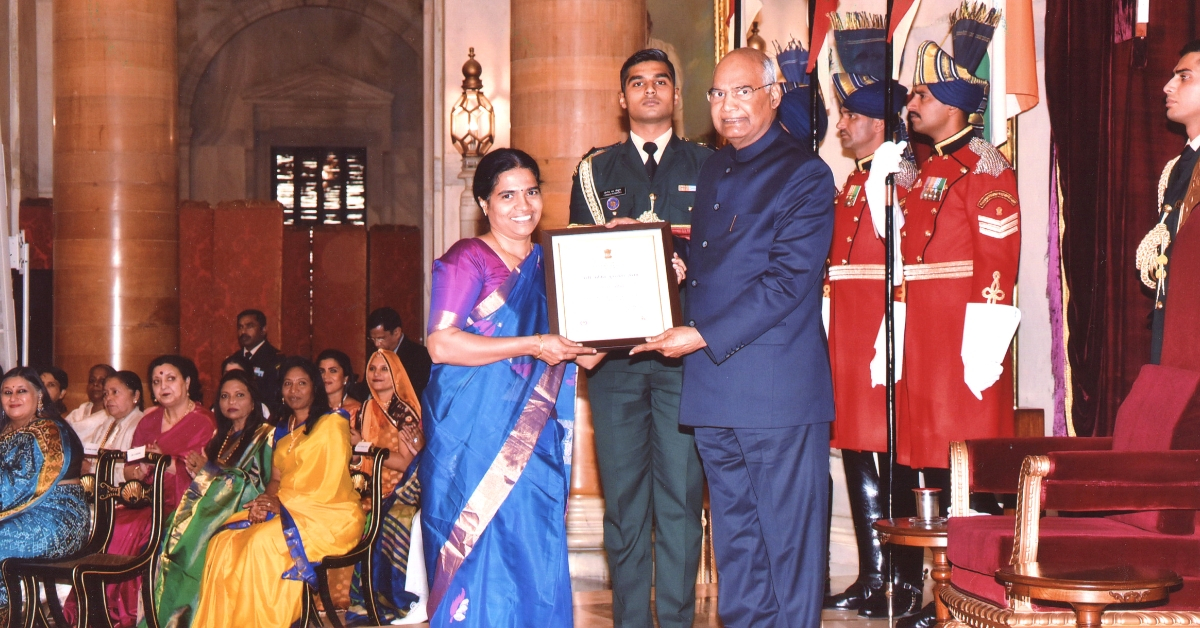 It took the team from C-MET four years to develop the device, which is currently being prepped for a commercial release
Of all forms of cancer, breast cancer has the highest rate of incidence in India. Data says that one in every 22 women develop it.
Sadly, the latest cancer statistics in India states that out of every two women who develop breast cancer, one dies.
Unlike what has been observed across the world, the strata of female population being diagnosed with breast cancer is alarmingly getting younger across both urban and rural settings in India. Breast cancer is increasingly being detected in the 30-40 age group and sometimes, even younger.
Despite the high prevalence of the disease, there are huge, underlying deficits in the procedural as well as infrastructural facilities for breast cancer and that includes not just detection, diagnosis, counselling or treatment but most importantly, awareness across India.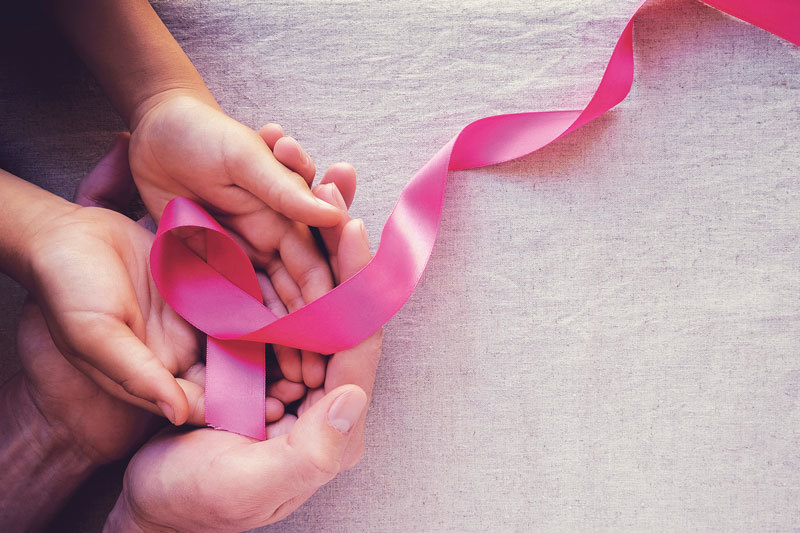 The most common initial course of action for diagnosing and screening of breast cancer is the mammogram test of which radiation is a major concern. In fact, doctors and cancer specialists in India have repeatedly advised mammogram only after the age of 50.
Additionally, the test is not really an economically viable option for everyone, with its costs ranging anywhere between Rs 1,500 to Rs 8,000.
Addressing all these shortcomings, a group of scientists from Kerala have invented a pathbreaking device. Years of research and development culminated in a product that can play a crucial role in detecting breast cancer that too more cheaply.
A team from Thrissur branch of Centre for Materials for Electronics Technology (C-MET) invented a wearable device that is embedded with sensors and incorporates thermal imaging to detect cancerous cells in breasts.
The team was led by Dr A Seema as its Chief Investigating Officer, who was recently awarded the prestigious Nari Shakti Puraskar by the President of India for this revolutionary device.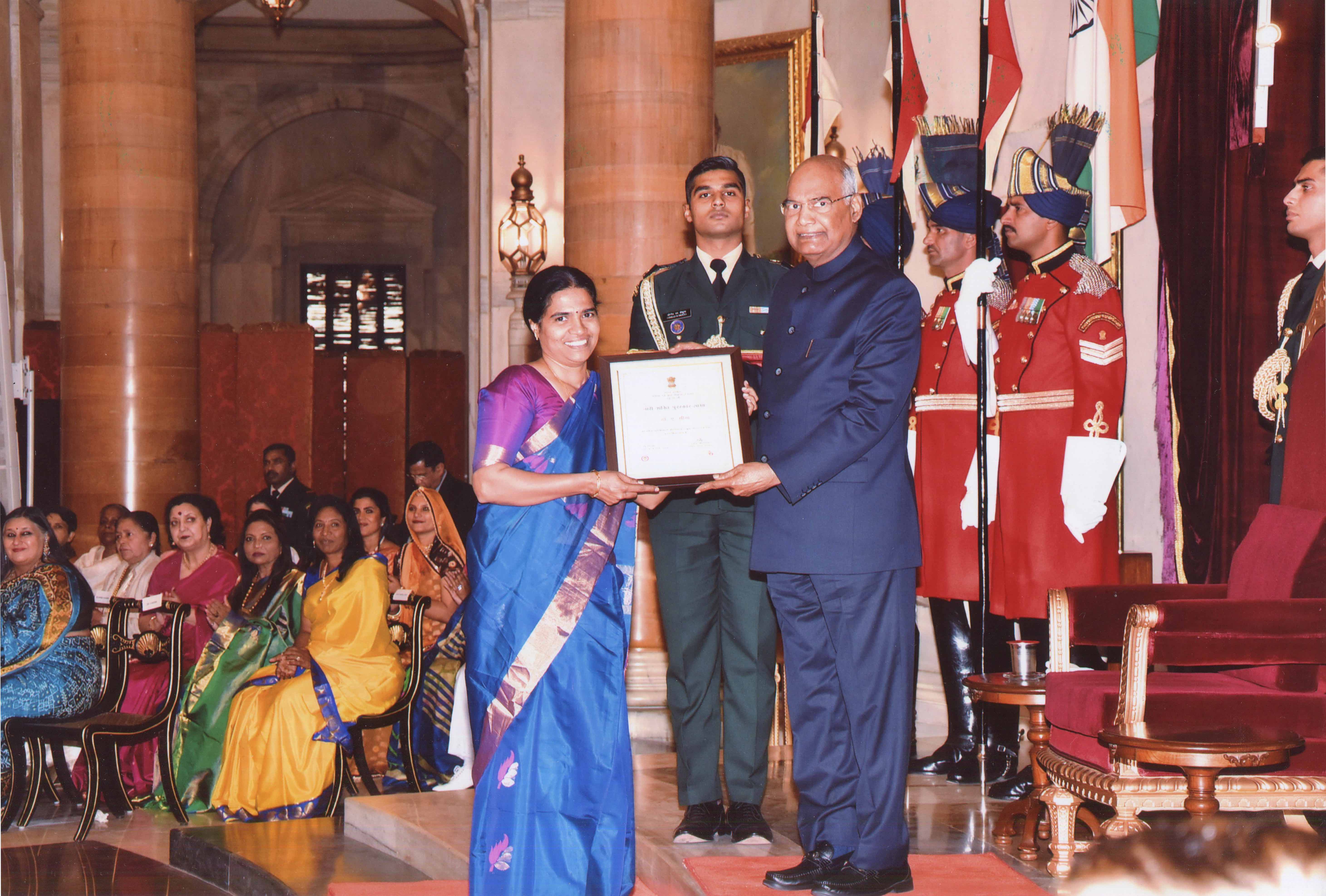 Speaking to The Better India (TBI), Dr Seema sheds light upon the catalytic moment that led the team to developing the innovative "bra" that can detect breast cancer.
"The idea took root when the director of Malabar Cancer Centre (Kannur) visited us sometime in 2014. They've been our medical partners in this project. They broached the idea of working out ways of breast cancer detection on a community scale. Mammogram was the golden standard but the provision wasn't available in even Primary Health Centres across the country. What they had in mind was a portable device that could be implemented at a community level. This propelled us to conceptualise a wearable device for detection through thermal imaging," she explains.
The next four years went into developing the "bra" and then getting it approved through successful clinical trials conducted at Malabar Cancer Centre.
So, how does this thermal-sensor embedded device work?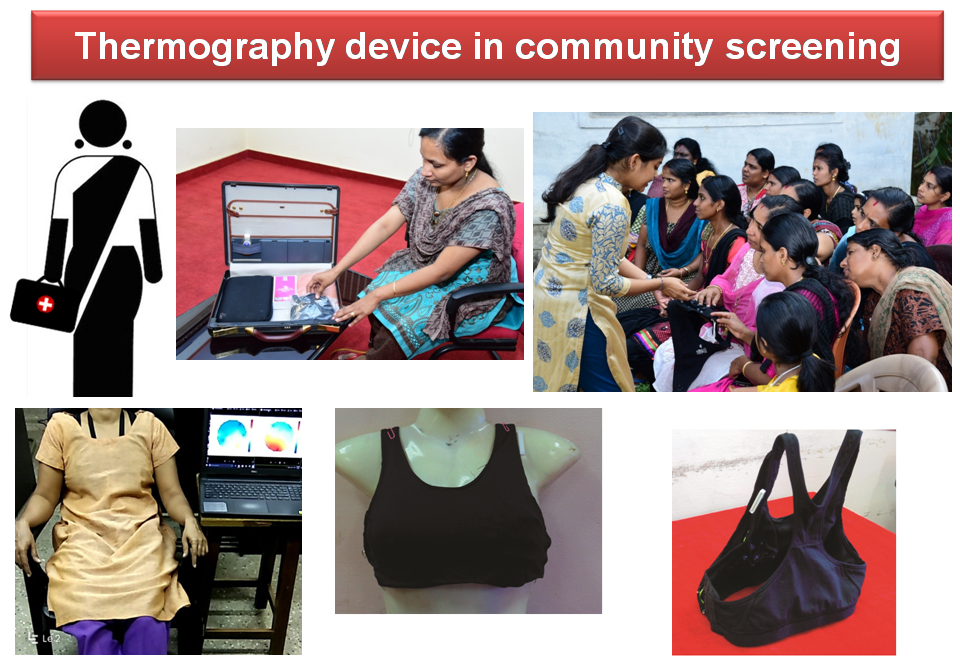 "The sensors map the skin temperature of the breasts and detects the presence of any form of abnormalities. Which can then form the basis for patients to take further course of action," Dr Seema adds.
She goes on to explain how this device stands out from the regular mammogram, "There is no exposure to radiation with this device as it physically maps the breast skin temperature. In addition to that, the device is portable which makes it perfect for any health care or ASHA worker to carry with them during field visits. It can be easily contained in a small briefcase."
Another feature is that a person does not experience any pain that is inevitable with the mammogram screening.
"Most importantly, this device ensures the privacy of the wearer because one can wear clothes over it during the test. This is really significant as most women deter from taking the mammogram or any form of clinical screening because of their cultural conditioning and privacy issues," she elaborates.
Furthermore, the contraption doesn't have any age restrictions like the mammogram, "Even girls as young as 15 or 20 years of age can use the wearable device which caters to all body types. This is not possible in the case with the mammogram, as only women above 40 can undertake the screening. We have resolved that issue as well," she adds.
Shedding light on the cost factor, Dr Seema explains that a digital mammogram machine easily costs about Rs 3.5 crores, while their device with its data acquisition system, amounts up to Rs 25,000 and that is only for one hospital.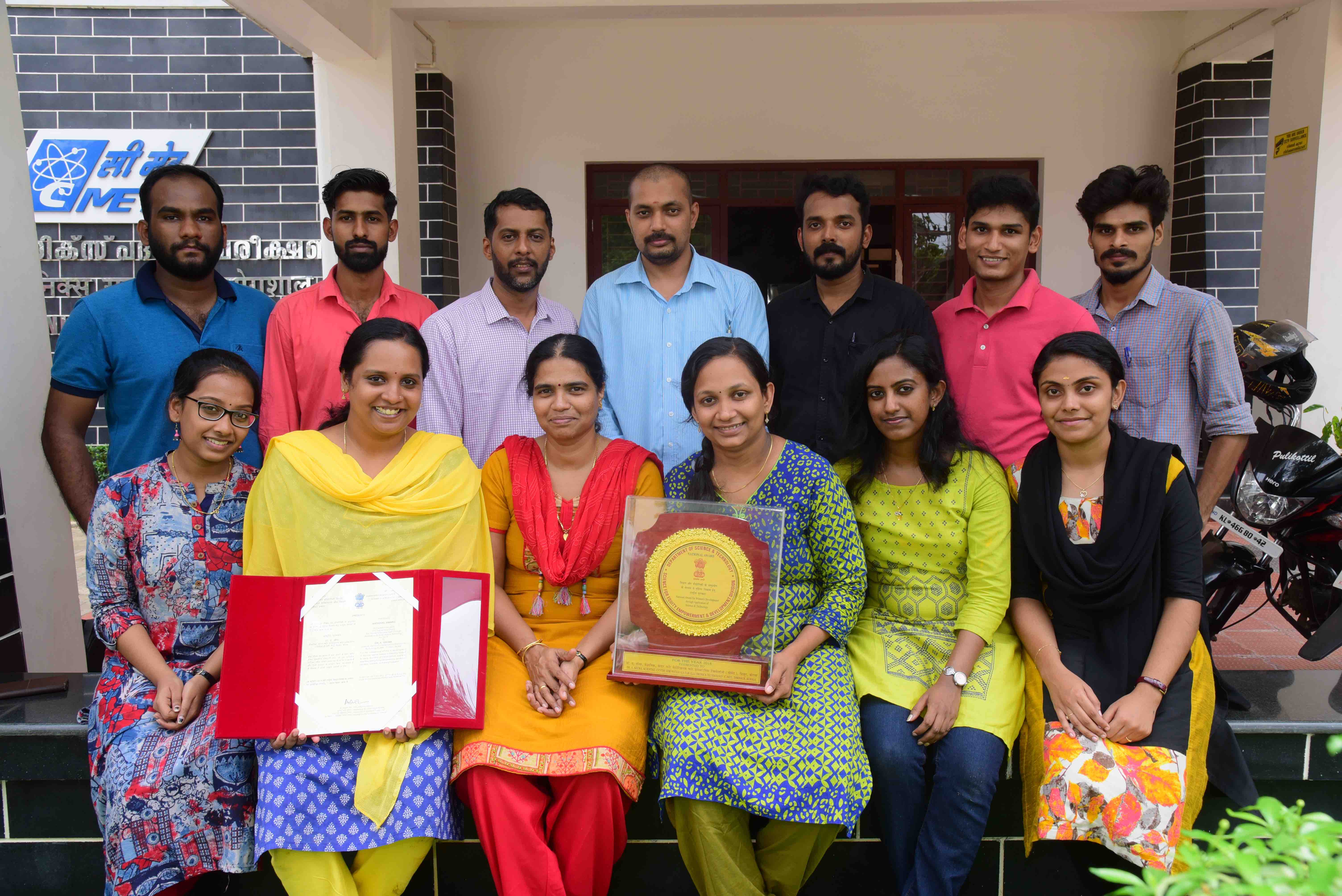 "The wearable device alone would cost between Rs 400-500 and these are our lab estimates. Once commercialised, it could even get cheaper. If one is to go through the tests alone, I can ascertain that it wouldn't cost more than Rs 50," she says.
A total of 117 patients and 200 volunteers were part of the C-MET team's clinical trials. Currently, they are working in collaboration with a company to make the technology commercial.
"At present, they are in the training process and as soon as their production begins, another set of clinical trials will be undertaken from their end. As these trials often take some time, we are estimating that the device will be in the market in a year or so," she informs.
Dr Seema specially mentions that this was not an individual project and attributes her team for their years of collective hard work and invaluable contribution that make the innovation a success. The team includes scientist Muralidharan along with Arathi K, Renjith, Deepak, Haseena, Eva Ignatius, Sreelakshmi as the core project team while Sunny and Sridhar Krishna comprised the technical staff.
In addition to the Nari Shakti Puraskar, their innovation received national recognition after being awarded the National Award for Women's Development through Application of Science & Technology (NAWD) on National Science Day last year.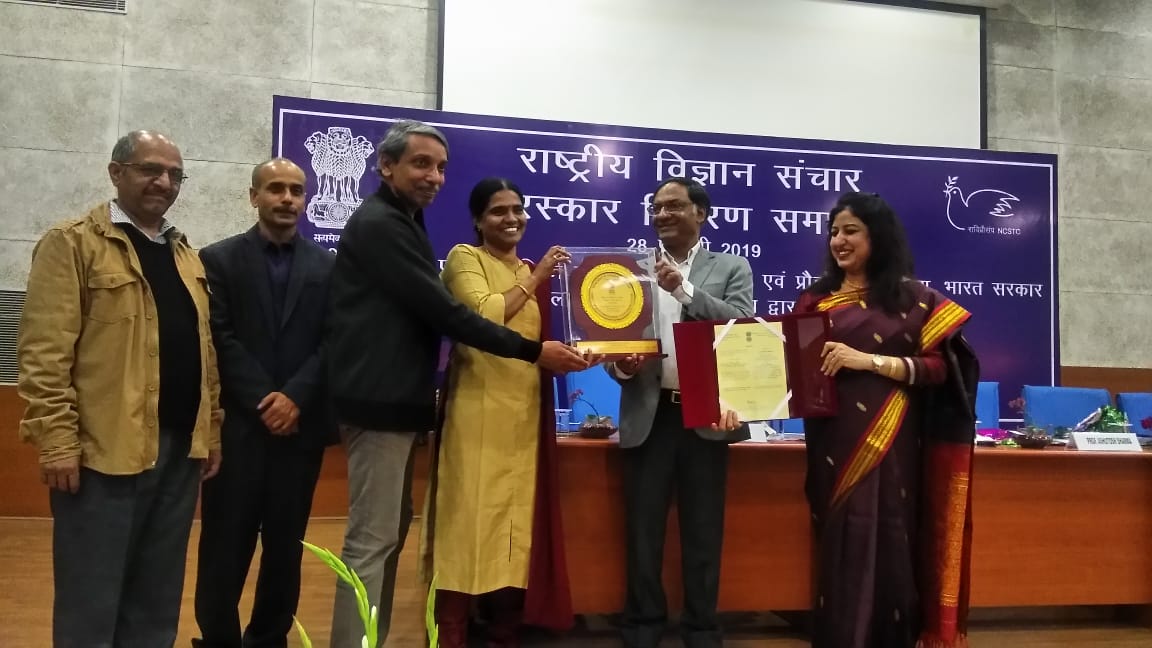 Conferred by the Department of Science & Technology (DST) every year, the prestigious award recognises the contribution of individuals and institutions who have worked at the grassroots level for women development through application of science and technology.
"Receiving awards and recognition is really motivating but what really would validate our years of efforts would be when this device will reach the market and benefit every single woman. That was the sole reason why we immediately put out the device for commercialisation as soon as it fulfilled the clinical trials. We are earnestly waiting for that day," she concludes.
---
You may also like: How Barging Into Homes Is Helping this Young Doctor Nip Breast Cancer in the Bud!
---
Given its remarkable features, the scope of their wearable device is not just promising but also immense for containing breast cancer in India. We thank Dr Seema and the team for their pioneering innovation that would finally give a respite to women across the country.
(Edited by Saiqua Sultan)