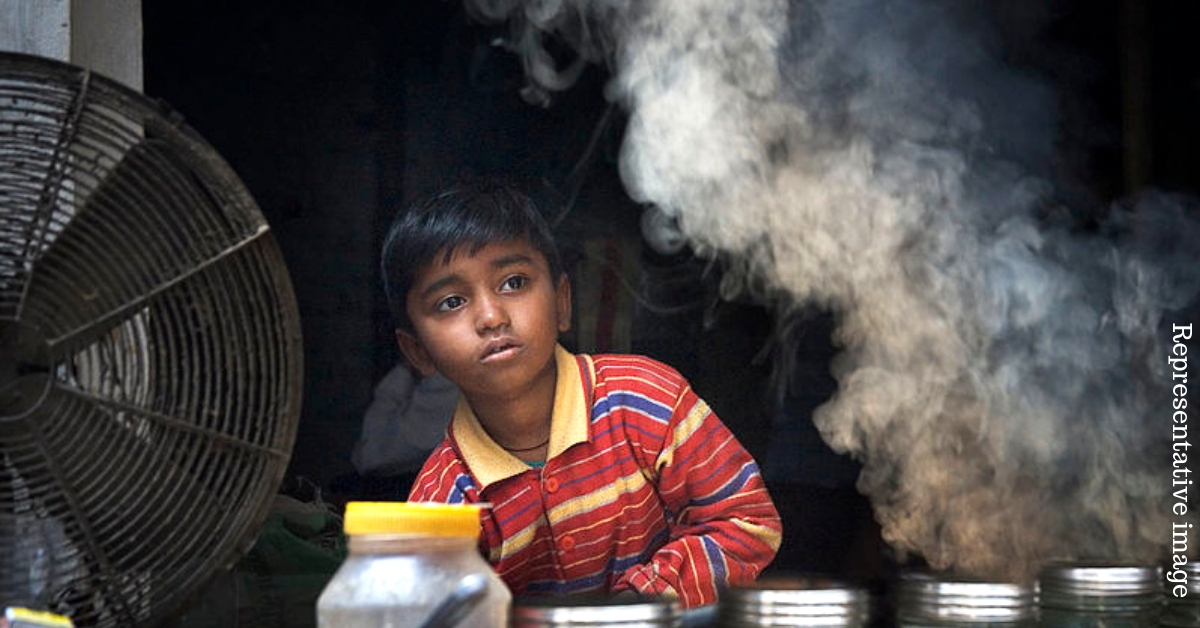 We frequently hear ideologues using the moral appeal of this project to argue for an economic restructuring of the society. These approaches make little sense because they do not recognise that apart from being economically inefficient and thus an obstacle both to economic growth and social development, child labour is also a moral evil.
N

ot My Own Child Syndrome?

Last week, while travelling between Ranchi and New Delhi, I saw a young boy, not yet in his adolescence, singing lines from a folk version of the Ramayana.

He was dressed like Lord Rama, his eyebrows within parentheses of white sandalwood paint, his chest bare, his ribs visible, his long curly hair falling dry on his frail shoulders, carrying a bow wrapped in pink and yellow marble papers.

In a shrill voice, he was promising to kill Ravana before the train stopped. His smile even suggested that he was enjoying this role.

My co-passengers, affluent, upper-middle-class men and women seem amused. They lifted their eyes from their laptops, kindles, and iPads when he came close to their seats and gave his elder brother, who was walking behind him, some cash from their wallets as he passed.

I was surprised at my own ability to be pleased by this still, sad music of humanity, even as the train was crossing through the fast developing countryside and small towns.
Once the boy alighted, I began reflecting and asking myself: was this kind of work 'child labour'? Or was it begging?
Wasn't the train journey dangerous and hazardous for him? Did it deny him his human rights as a child? If he were not doing this work, would he have found a better occupation? Was this an expression of his musical and dramatic talent? Or sheer exploitation by some travelling firm of troubadours?
I must admit that despite being in the thick of several rescue activities, these questions kept playing in my mind, and I have not been able to find precise answers to them.
Such is the phenomenon of child work and child labour which we cannot define, measure, or effectively prevent.
As per India's 2011 census, there were more than 10.2 million "economically active" children in the age group of five to 14 years, 5.6 million boys and 4.5 million girls. Of these, eight million were working in rural areas, and while two million in urban areas.
Although the number of child workers reduced from 11 million to 8 million between the 2001 and 2011 censuses in the rural settings, the number of children working in urban settings have risen from 1.3 million to 2 million over the same period.
Sadly, all this happens, while their friends play in school playgrounds.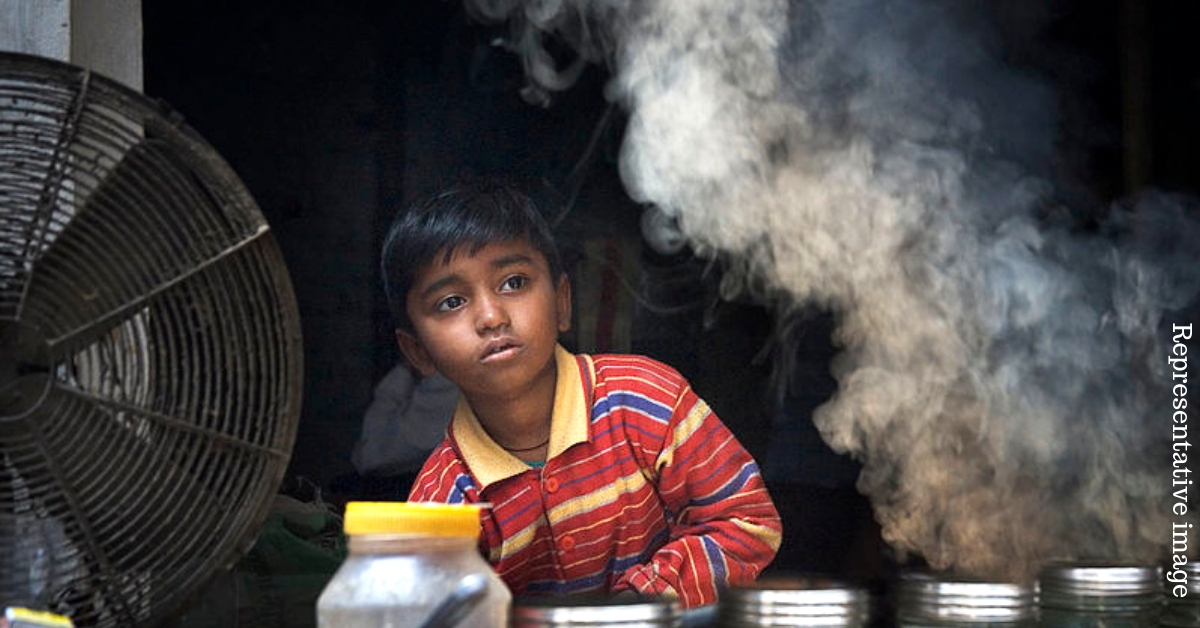 The agriculture, forestry, and fishing industries take up 62 per cent of working children in the country.
Imagine tiny hands that should be holding a pen toiling away in the fields.
From small-time dhabas to agricultural fields, hazardous industries to family businesses, children constitute a workforce ready to be exploited by one and all. We often feel helpless that, as a society, we have still not made significant progress towards eradicating and preventing child labour.
A lazy approach would be to suggest that since poverty breeds child labour, income redistribution from the rich to the poor would help eliminate it. We frequently hear ideologues using the moral appeal of this project to argue for an economic restructuring of the society. These approaches make little sense because they do not recognise that apart from being economically inefficient and thus an obstacle both to economic growth and social development, child labour is also a moral evil. And the bigger evil is that we have learnt how to tolerate it.
My co-travellers in the train were happily complicit in converting his act of love into an act of labour, implying that the little boy was already in occupation.
Why do some people, cultures, societies, organisations and institutions exploit their own children? Have we naturalised our own exploitative mechanisms? Does our culture shape our collective characters in such ways that will numb our sensibilities to these vulnerable citizens, the muted gods who walk on running trains?
The answer, unfortunately, is not blowing in the wind. It is written on the black walls of conscience, on every little hole that we have developed in the uneven growth of our political economy. We have built up a world where vulnerability leads to exploitation, a vicious circle which never ends.
How does one break it and free our children from it, once and it for all?
One answer is that developmental action in different fields may serve to remove this obstacle and deflate the moral hazard it constitutes.
Working at a young age has an adverse effect on health, both immediately, and in adult life. It takes place very often on the family's own farm, making prohibition very difficult to enforce.
Access to basic utilities (piped water or electricity connection) reduces child labour. In this case, the reduction in the opportunity cost comes through a reduction in the time spent fetching water and fuel. Income redistribution helps reduce child labour especially if it is directed primarily at taking families out of extreme poverty. Redistributing land, by contrast, could have the opposite effect because the marginal product of child labour increases with the amount of land farmed.
School availability has only a small effect on the probability that a child works, but a strong one on the probability that a child attends school.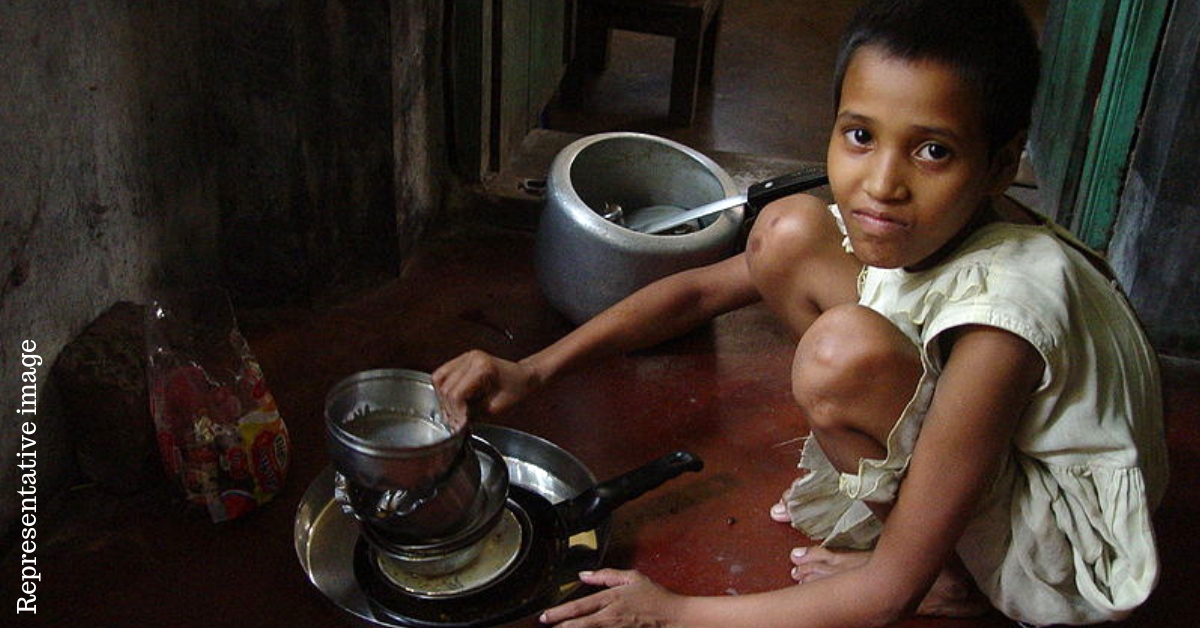 Reducing the cost of access to education boosts enrolment, but has a very little impact on child labour. The additional students would come out of the ranks of children who would otherwise do nothing. Easy school access—meaning not only that fees and educational materials are subsidised, but also that children do not need to travel a long way, or leave home, in order to attend school—certainly helps in reducing child labour.
It will help even more if the policy is aimed especially at girls, for in that case it will mitigate the gender bias, and if it is financed by taxes levied disproportionately on the rich, for in that case there will also be a redistributive effect. While not reducing actual child labour much, capillary school provision significantly reduces the number of children at risk of becoming workers or, worse still, of being sold or bonded.
Policies aimed at reducing infant mortality, either directly, or indirectly by inducing parents to spend more for the survival of each child born to them, also reduce child labour. Indeed, there is a long debate on the existence of a positive cross-sectional correlation between fertility and child labour. Mortality-reducing policies from mass immunisation to safe water reduce fertility, and, through that, child labour.
In the paper, Child Labour, Fertility, and Economic Growth by Moshe Hazan and Binyamin, published in The Economic Journal (Royal Economic Society) in 2002 the authors explore the evolution of child labour, fertility, and human capital in the process of development.
They opine that in the early stages of development the economy is in a development trap where child labour is abundant, fertility is high and output per capita is low.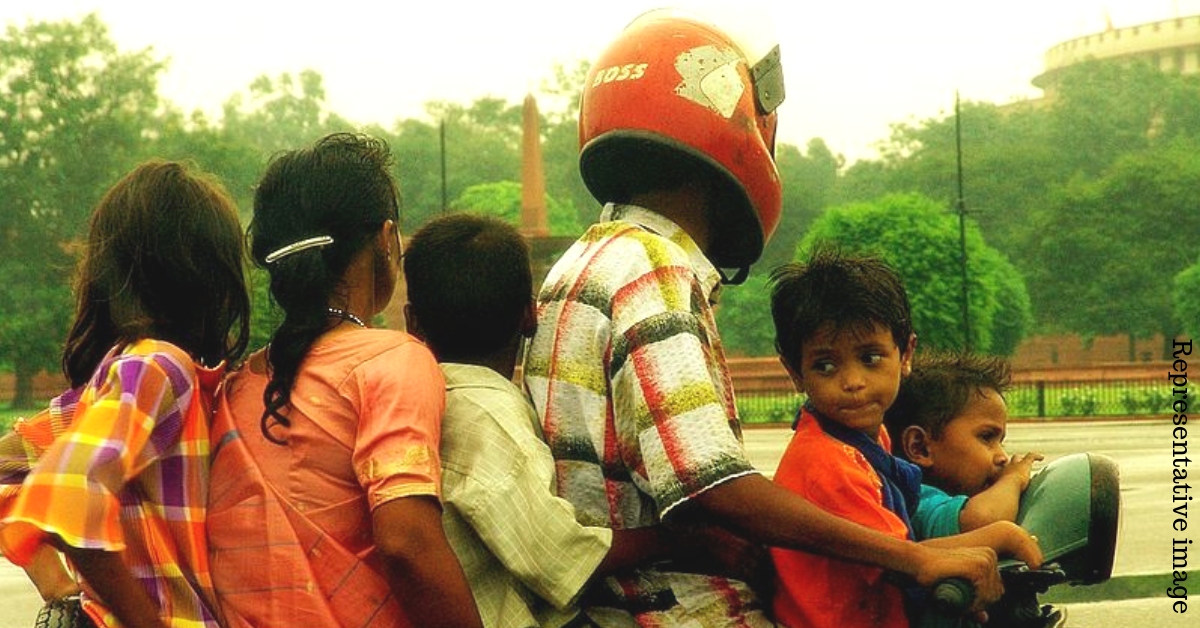 With technological progress, however, the wage differential between parental and child labour increases gradually, thereby inducing parents to substitute child education for child labour and reduce fertility. They further conclude that the economy takes off to a sustained growth steady-state equilibrium where child labour is abolished and fertility is low.
Prohibition of child labour, according to them, expedites the transition process and generates a Pareto dominating outcome. The negative relation between fertility and income is well established in the literature, e.g., Becker, Murphy and Tamura (1990) and Galor and Weil (1996) too.
In another essay, titled Child Labour and Fertility, published by University Library of Munich, Germany, in 2003, Ramona Schrepler analyses the economic causes and effects of household decisions concerning fertility, education and child labour when children can supplement family income early in life and must support their parents in old age as adults. Parents, who raise and educate children for both financial and altruistic reasons, will typically choose 'a too little schooling' for the economy to grow when all are poor. High child-raising costs or an educational process which is not sufficiently productive are the main reasons for the existence of a poverty trap with a high population growth rate and little or no schooling.
---
You may also like: Rescued From a Coal Mine, This Former Child Labourer Is Now a DU Grad!
---
However, the book, titled Child Labour in the Indian Subcontinent – Dimensions and Implications, Edited by Ramesh Kanbargi, acknowledges the unclear nature of child labour-fertility inter-linkages. Some of the contributors are not very happy with the fertility-child labour link. Tim Dyson opines that parents in developing countries are not guided in their fertility decisions by the economic contribution of the children. And, Michael Vlassoff fails to understand the two-way child labour-fertility relationship and points out that firm conclusions are ruled out because of inadequate data on the cost of raising children and on whether child labour truly results in more productive adults.
Kanbargi and P M Kulkarni report a "weak" link between child labour and fertility. The study, based on a sample of 45 villages in Karnataka, reveals the impact of the environment on child labour. Half of the ten districts have a high incidence of child labour coupled with low rainfall and the growing of intensive crops such as cotton, groundnut and chillies. The other half experiences high rainfall and employs skilled adult labour instead of children for their paddy, coffee and fruit crops.
Whatever be the academic findings and intellectual explanations, children must be provided with the conducive environment to blossom to their fullest potential.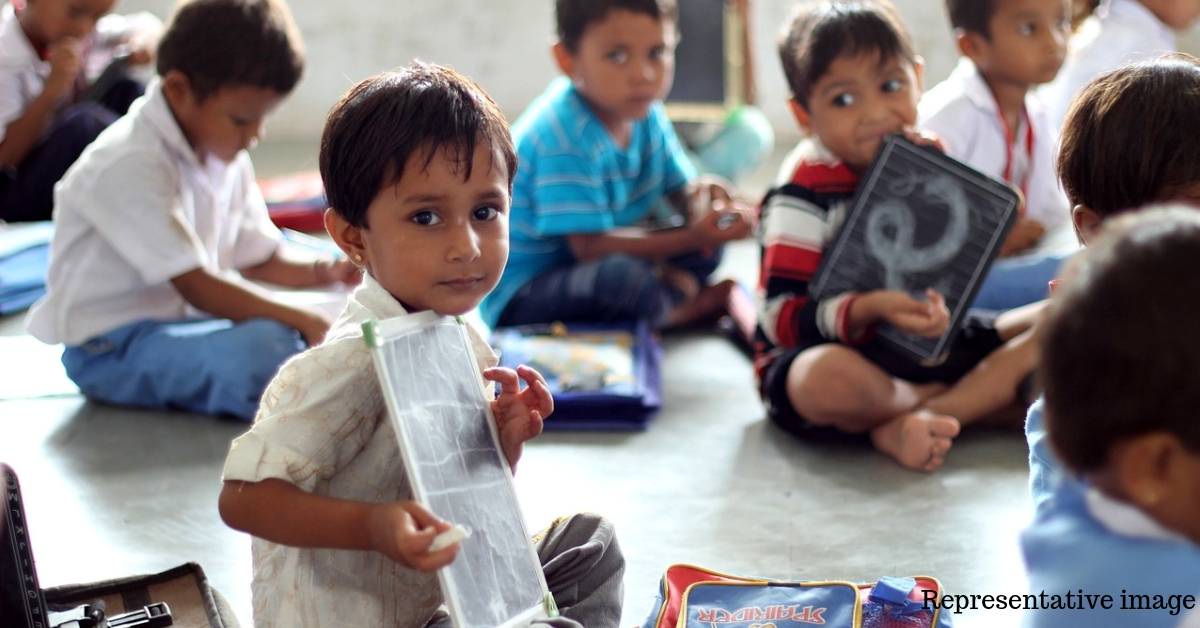 Social prejudices adversely affect the allocation of family resources between boys and girls. In particular, it reduces the probability that a baby girl survives to school age and that she will go to school if she does. Statistically, a female child is treated worse than a male one. But by contrast, there are immense advantages to having an educated mother on the reduction of child labour.
Correct and sensitive implementation of policies that are conducive to growth and, more broadly, to economic and social development may result in the reduction of child labour but will never eliminate it if we do not repair our consciences. Just as it has not one source, there is no single remedy for child labour.
And no remedy is enough unless we lose our patience with child labour and also from the epidemic mentality of 'Not my own child'.
---
You may also like: How IIT Grads & IAS Officers Joined Hands to Transforms Lives of Girls in Rural Jharkhand!
---
Around four years ago, as a labour commissioner of state, it was traumatic to lead the team to Kerala's Malappuram district to rescue hundreds of children trafficked from states of Jharkhand, Bihar and West Bengal. Strikingly, children were lured by the promises of high-quality accommodation and education.
This psychogenic stuttering was not unchaperoned experience, our teams regularly come across such incidents of rescuing child labour and trafficked girls from clutches of greedy hands. This is what I call, Not my own child' mentality – especially in those who hired or exploited these children.
Until then, all policies will fail and young boys will continue travelling in disguise. They will sing and dance like poverty's sorcerer and we will keep clapping in glee each time they change their mask.
(Dr Manish Ranjan, the IAS Topper of 2002, has led several campaigns, both at the level of policy-making and implementation, to combat child labour and human trafficking in India. An author of books including CSAT Essentials, Dr Ranjan is currently the Director of SKIPA and Census Operations in Jharkhand. The views are Personal.)
(Edited by Shruti Singhal)
Like this story? Or have something to share?
Write to us: contact@thebetterindia.com
Connect with us on Facebook and Twitter.
We bring stories straight from the heart of India, to inspire millions and create a wave of impact. Our positive movement is growing bigger everyday, and we would love for you to join it.
Please contribute whatever you can, every little penny helps our team in bringing you more stories that support dreams and spread hope.