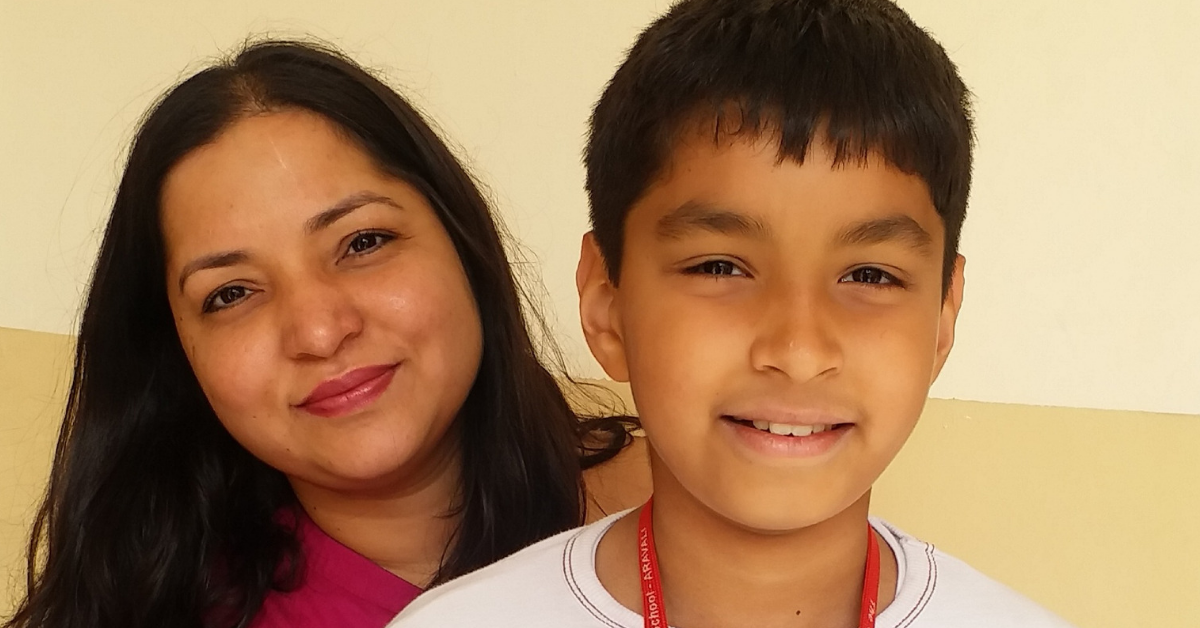 How many of us still pick up the morning paper? And how many of us have managed to inculcate that habit in our children?
I grew up seeing the newspaper play an important part of my family's morning routine. On the days that the newspaper deliveryman was late, I would see my father pace up and down anxiously.
How many of us still pick up the morning paper? And how many of us have managed to inculcate that habit in our children?
Nidhi Arora, an IIM-C graduate and a mother to an 11-year-old son, started a daily children's newspaper, The Children's Post, in 2015, to initiate her son into the habit of reading the newspaper every day.
Nidhi speaks to The Better India about her journey.
From a boardroom to a stay-at-home mother
"I held a lucrative corporate job until December 2015, when I decided that I wanted to spend more time with my son."
"That's when the need to find more things to enrich his childhood came to mind. My son was about eight when I decided to quit," says Nidhi.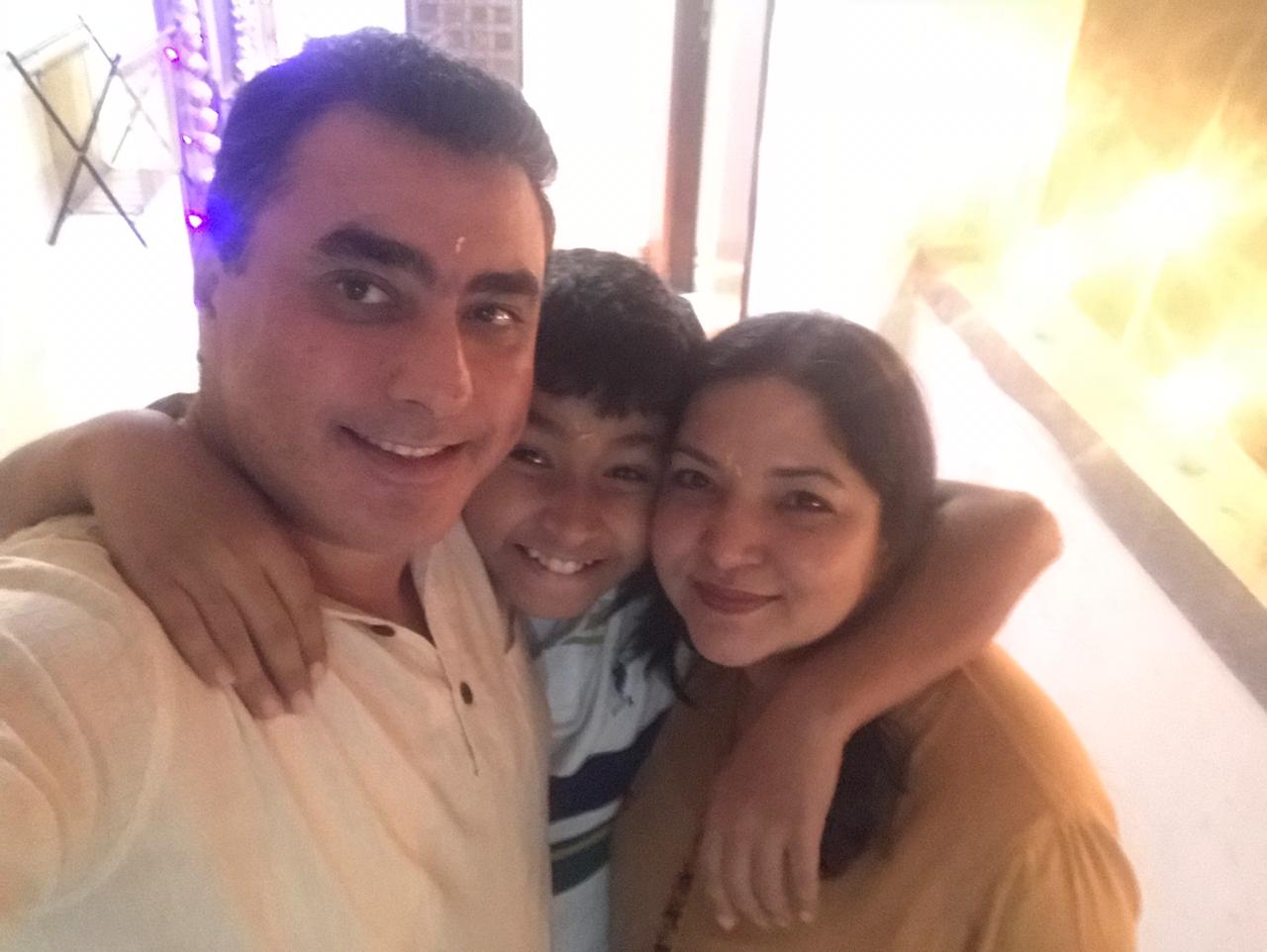 When asked how she came upon the decision of being a stay-at-home-mother, she says, "It was a well-thought decision, and both my husband and I realised that these were his formative years of character building. We were also sure that this was not something that could be outsourced."
Birth of The Children's Post
Nidhi recollects many moments spent in interview rooms, where she had the chance to meet some of the brightest minds from A-list colleges across the country. The one thing that she found severely lacking was their inability to discuss and debate current affairs.
Nidhi says, "I noticed one thing consistently, while the credentials of the candidates were impeccable, they were unable to go beyond those numbers and credentials. These candidates were not in a position to discuss current affairs. When we were growing up, to know a little about what was happening around us, was a given. I found no originality in what I was seeing in them. Those who made it were the ones who were able to hold conversations on multiple topics, without getting flustered."
She continues, "As I started spending time with my son, I wanted to engage him in a meaningful manner. The newspaper featured right on top of that list."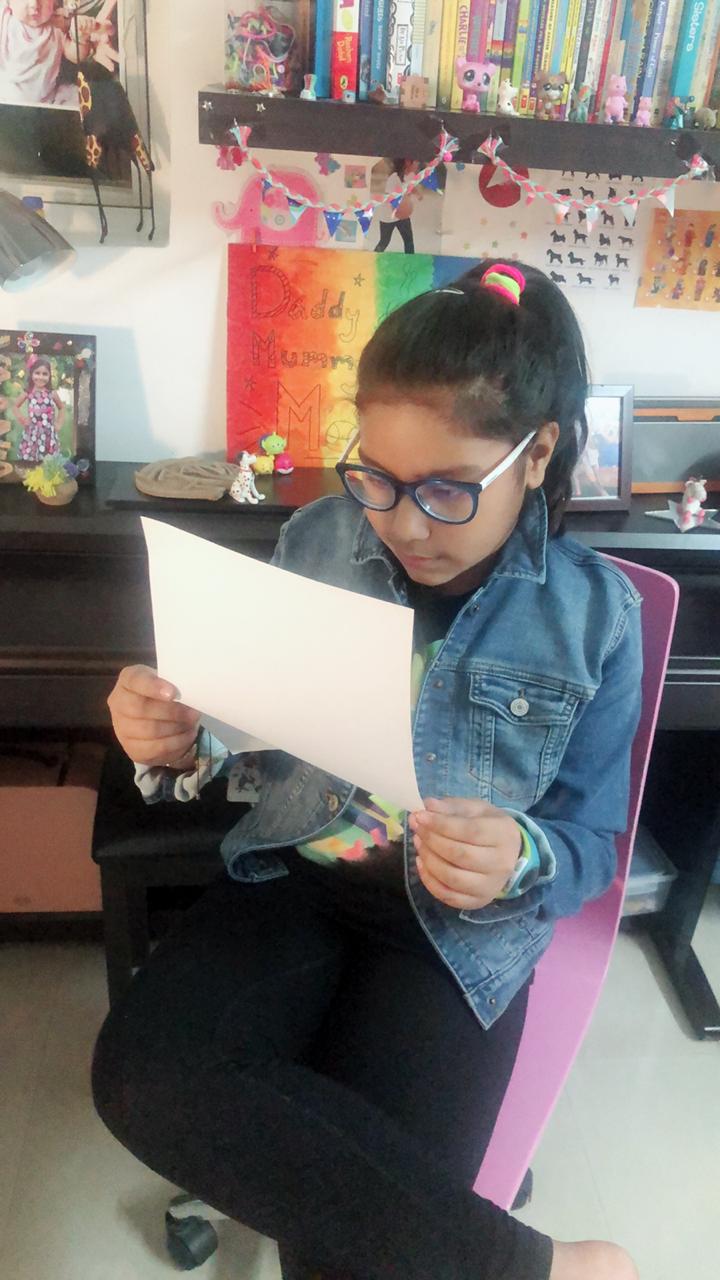 To form a habit of reading the paper every day, it is most important that the child has access to it daily. There will be days when they read more and days that they read less, says Nidhi.
Newspaper as a Pavlovian conditioning
Speaking from her own initiation into reading the newspaper, she recollects having started at an early age of 7.
She says, "For almost a year, I searched for a newspaper that I could give my son. While I found weekly and monthly publications, they did not work for me because I needed something every day to form the habit. It had to be that Pavlovian stimulus in your head – when there's breakfast, the newspaper will also be there beside it."
What Nidhi also wanted was for the paper to have content that spoke to her son. "A lot of the content today has jargons without explaining what they mean. A lot of concept clarification was needed."
A day in Nidhi's life
Besides the newspaper, she also runs and manages an NGO, and is the co-founder of a consulting firm.
On a typical day, Nidhi says that after she has dropped her son off at school, she is good to start the day after a quick rest.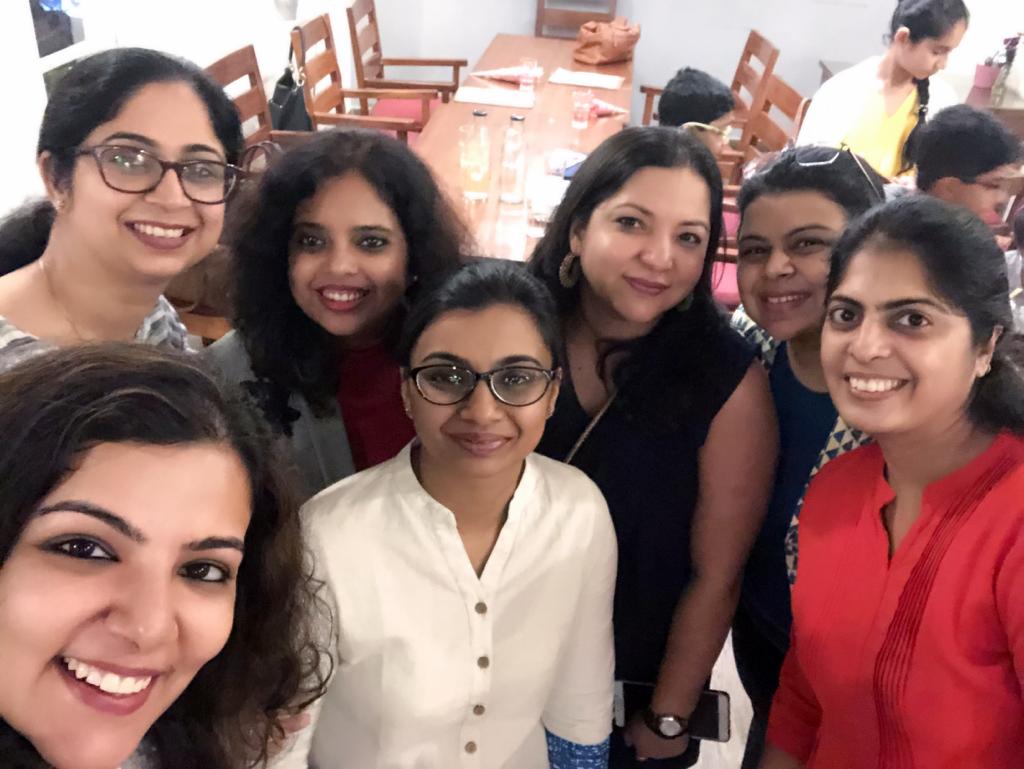 "I try to I wrap up all my meetings by 2 p.m. From the time my son returns, I am on 'mommy-duty' until 9 p.m. after which, I get back to any pending work. In between, when he is busy with his own things, I try and sneak in some more work," she says.
The Children's Post
The four-page paper that is published every day of the week is born out of the need to satiate young minds. It goes through two rounds of reviews, post which it is released.
Speaking about the very first newspaper that was published, Nidhi says, "It was 21st of June 2017, and I must say that I wasn't happy with it. I worked on it and came up with another one on June 30th. My son came home, picked up the paper and vanished into his room. Twenty minutes later, he came out, hugged me and said, 'Mom, if you think you know how happy I am, you know nothing'."
It was probably that encouragement that she got from her first reader that motivated her to keep going.
"It was such a simple statement, and that was when I realised the hunger that he had for content like this. The fact that he loved it told me that this was a step in the right direction," she says.
As the newspaper completed two months, she had managed to put together a team of seven editors, one for each day of the week. "The model was rather simple – you work on one day of the week but get the paper for your child every day. For almost a year, we kept this format going," says Nidhi.
She is ably assisted by a group of dynamic editors and content creators – Aditi Hingu, Shalaka, Neha, Munmun, Monica, Pradeepthi Visamsetty, Deepti Chhabra, Bhavneet Arora, Harinder, Shivani, and Ekta.

The entire team.
Reader's reactions
Gurpreet Kaur, a reader, shares, "It is very informative and captivating. It keeps me updated and the puzzles are very good for improving my thought process." Another young reader Ayush Moitra, agrees, "While I enjoy the informative news and stories, I enjoy the puzzles a lot!"
A year into the paper, Nidhi recollects mentioning to her son that he should not switch to reading the main paper.
His response – 'What this paper does for me, no other paper will. So please get used to the idea that you are going to be making this for a few more years at least.'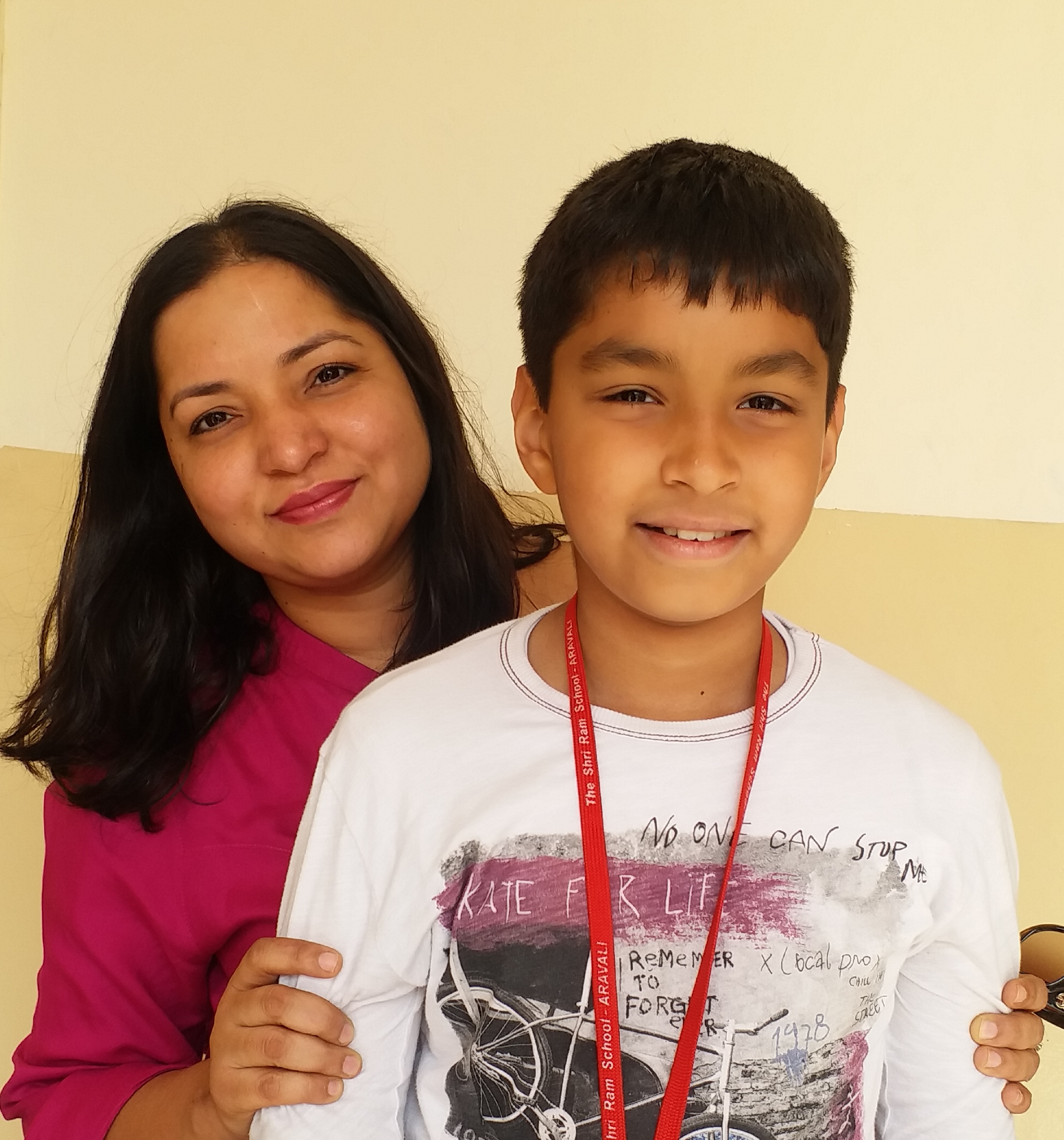 "We often get to hear from other readers that they appreciate us talking to them in the language and tone they understand. Even concepts like insurance are something that our readers now understand," says Nidhi, with pride.
Navita Baheti, a parent, says, "I find it very helpful for my daughter. I don't have to look for age-appropriate news for her anymore and it covers almost all areas required for this age-group. This newspaper is now part of our routine."
From starting with a circulation of 50 in July 2017 to reaching almost 3,500 young readers in 16 months has been a fascinating journey, both for those who create it as well as for those who read it. Presently, it caters to the young ones between 8 and 13 years.
A wide range of topics is covered in these papers, ranging from international affairs, environment, economics, gadgets and technology, knowledge about the Indian democratic system and how to be a responsible citizen of India.
Here's how you can get your copy
The Children's Post is available pan-India. If you are looking for the online version, you could go here. You can also opt for the monthly subscription plan.
If you wish to get involved or have more discussions, do join their Facebook group.
(Edited by Shruti Singhal)
Like this story? Or have something to share?
Write to us: contact@thebetterindia.com
Connect with us on Facebook and Twitter.