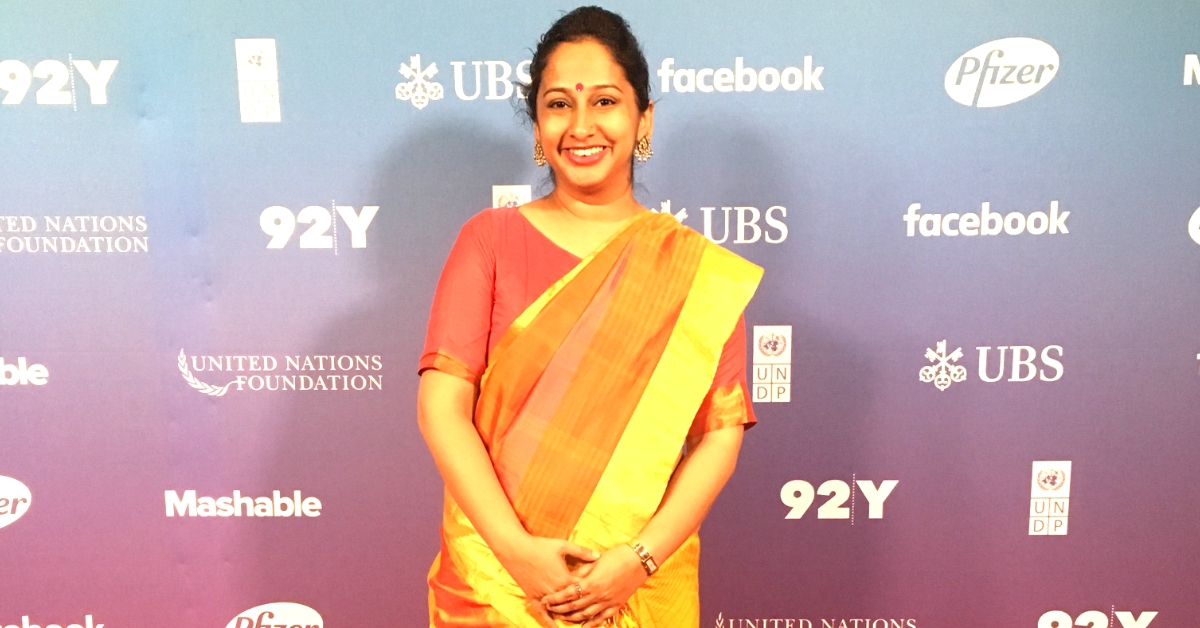 Adhunika Prakash has just been selected by Facebook for the $1 million award that will be awarded to five global leaders each. Here's why!
For the first two years of my life, my mother nourished me with breastmilk. When I spoke to her about her experience with breastfeeding a couple of years ago, she told me that having her mother and elder sister around in the early years helped her navigate some of the doubts and misconceptions surrounding it.
Although my late grandmother and aunt weren't medical experts, what they offered my mother was a semblance of an informal, yet robust, community network that guards and disseminates essential information about breastfeeding. For Adhunika Prakash, an MBA graduate from Symbiosis University, who was living with her husband in Cork, Ireland, that personal network didn't exist.
Along with the joy of having her first child in July 2012 came trepidations surrounding breastfeeding. She knew little about the practice and couldn't get the requisite information from her peers. Under these circumstances, she joined a local support group of mothers in Cork.
"I had some help from my mother, but I missed having a community that would address these questions. During my pregnancy, I had read about the importance of breastfeeding. So, I was determined to breastfeed but found myself feeling alone in this quest. When my son was 7 months old, I joined an Irish breastfeeding support group and realised what a huge difference the support of other breastfeeding parents could make," says Adhunika, speaking to The Better India.
Months after joining the support group, she started her own peer-to-peer support group for Indian mothers. Today Adhunika runs the thriving Breastfeeding Support for Indian Mothers (BSIM), a Facebook group with over 82,000 members from not just India, but also the United States, United Kingdom and Australia.
"In June 2013, I founded the breastfeeding support group. At that time, it was targeted only towards mothers in Pune. As the number of mothers from other parts of India began joining us, the name of the group was changed to Breastfeeding Support for Indian Mothers (BSIM)," she says.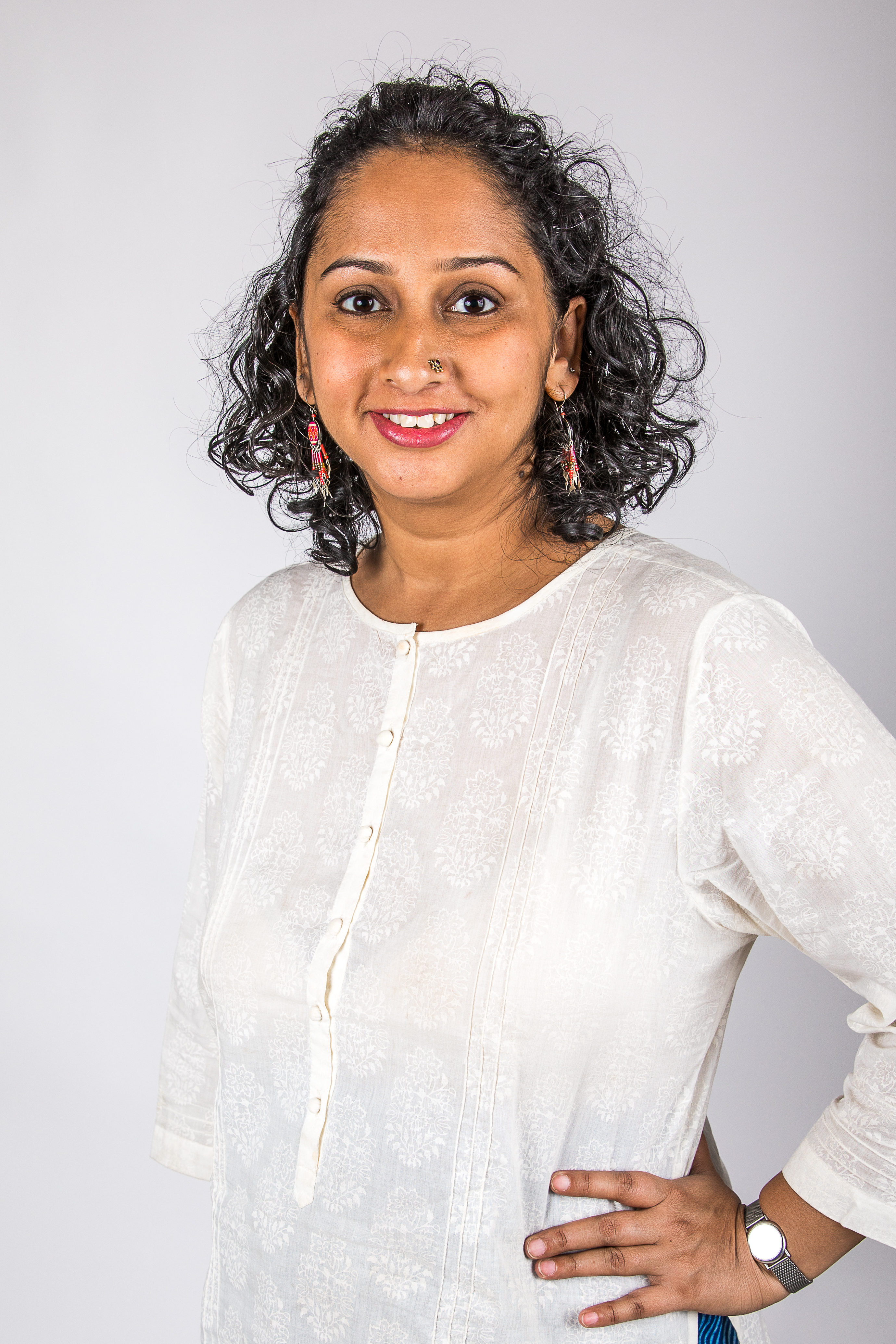 Facebook and a million dollars
Last month, Facebook selected her as one among five global leaders in its Community Leadership Program out of 6,000 applicants. These global community leaders will receive grants up to $1,000,000 each from Facebook to fund their initiative and amplify its effect on the ground.
Today, Adhunika is a mother to two children—a son and daughter, aged six and two respectively—and a certified lactation educator and counsellor. The task ahead is to help thousands of women shatter myths and overcome the hesitations surrounding the public discourse on breastfeeding.
"Initially, when I had started the group, I would keep posting fascinating and lesser-known facts about breastfeeding to keep the group alive and active. I would diligently answer questions posted on the group to the best of my ability. After a year, I added Madhu Singh Panda, an executive at a leading multinational whom I met through the support group in Cork to the admin team, and from there, we slowly kept increasing the size of the team as the size of the group grew to make sure that members could get the support they were looking for," she tells The Better India.
With a dedicated team of over 40 peer counsellors, BSIM today has a network of moderators and admins who provide support to parents in need round-the-clock. "Acquiring more than 80,000 members to the group isn't something that could have been achieved single-handedly. It is the effort of the entire team that has brought us to where we stand today," says Adhunika.
What's the objective of BSIM?
"The primary objective of the group is to help breastfeeding parents to reach the breastfeeding goals that they have set up for themselves. From helping parents who are trying to give their 650 grams NICU babies a fighting chance to survive, to supporting parents at the end of their breastfeeding journey, BSIM seeks to give parents the support and information needed to overcome any challenges they may face to meet their own breastfeeding goals," she says.
Kindness and being respectful of diverse parenting styles are also part of the group's ethos. They don't wish to come across as people feeling superior for breastfeeding their babies, adds Adhunika.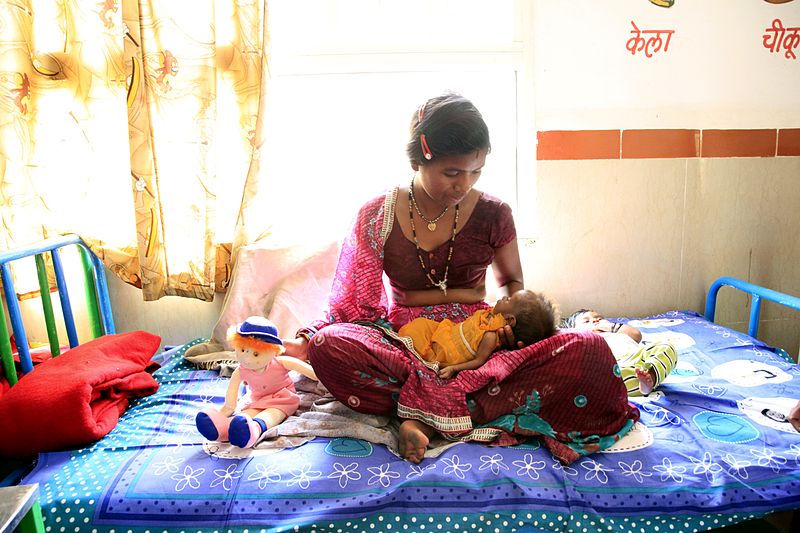 Avoiding trolls, abuse, etc
As an online platform, the group is susceptible to abuse, trolls, random promotions of different products, and pornography, among other elements. How does her team deal with it?
The process begins with a strict vetting process for new members.
"We approve only expectant and breastfeeding parents primarily. Some of them add their own support system, so we do have partners and grandparents on the group as well. Apart from that, we have some medical professionals as well. We have a stringent process to make sure we don't approve any fake profiles into the group," she says.
The moderator and admin team share the responsibility of ensuring that the requests are kept clear on a daily basis. They even have a weekly rota to make sure that some team members are in charge of clearing requests while everyone else helps out with other activities on the group like fact-checking posts published by others in the group, adds Adhunika.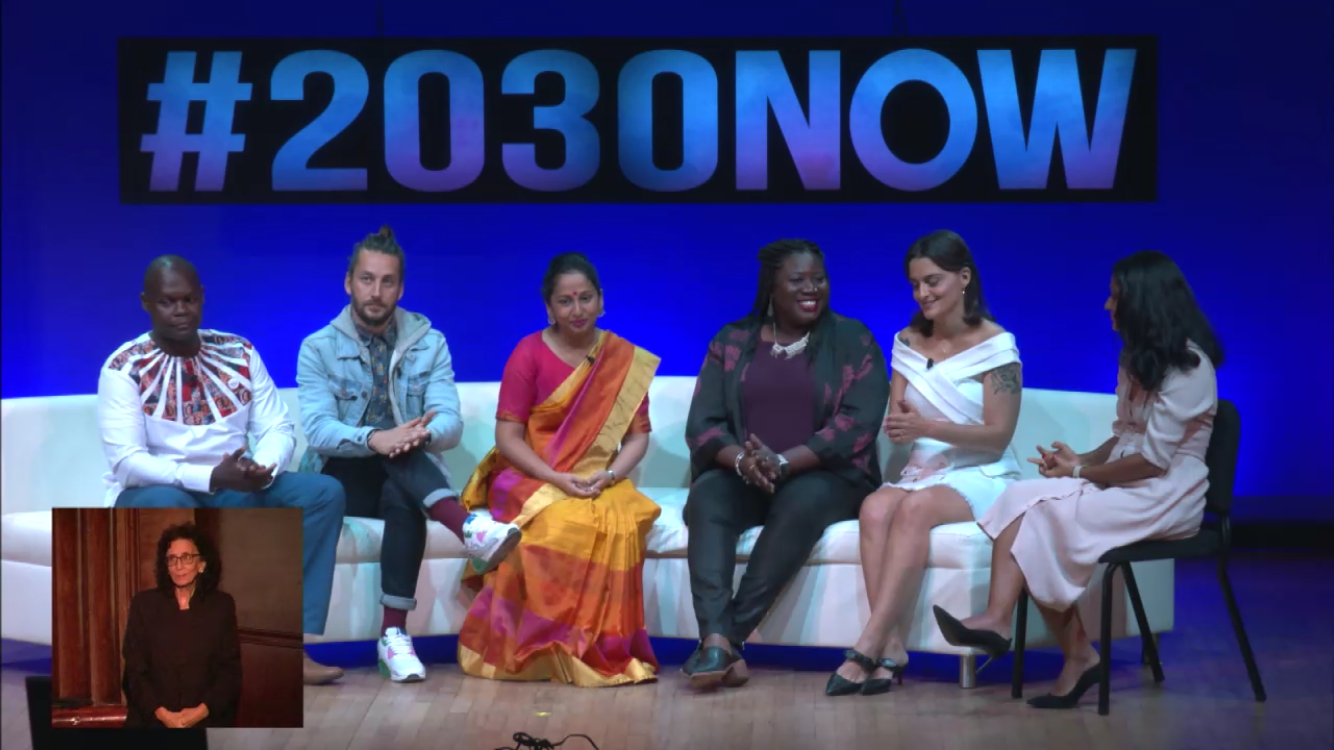 Going beyond the scope of an online forum
BSIM has also curated a crowd-sourced list of breastfeeding-friendly paediatricians across India that could help prospective mothers or their family members for further consultations.
"BSIM as such doesn't recommend any specific medical professionals, but we do have a database of medical professionals that members themselves recommended based on their own experience. We have requested members to only recommend medical professionals that are supportive of exclusively breastfeeding for six months, suggest breastfeeding solutions to breastfeeding issues, and preferably support breastfeeding for a minimum of two years (as recommended by the World Health Organisation and Indian Association of Paediatrics)," says Adhunika.
They have also conducted meetings in various Indian cities, and there are plans afoot to bring in and train volunteers who will organise such occasions with greater efficiency.
Queries often posted on the group
Through the various interactions that take place on the group, Adhunika has found that a lot of mothers question their ability to provide enough milk for their babies.
"We ask them specific questions and guide them on how they can find out if they are making enough. Some mothers also find out they had started formula when there was no medical need for it. We guide them on how to wean off formula if they wish to do so. If we feel that a specific situation needs medical attention, we ask the member to meet a medical professional in-person because some situations are out of the scope of an online forum," she adds.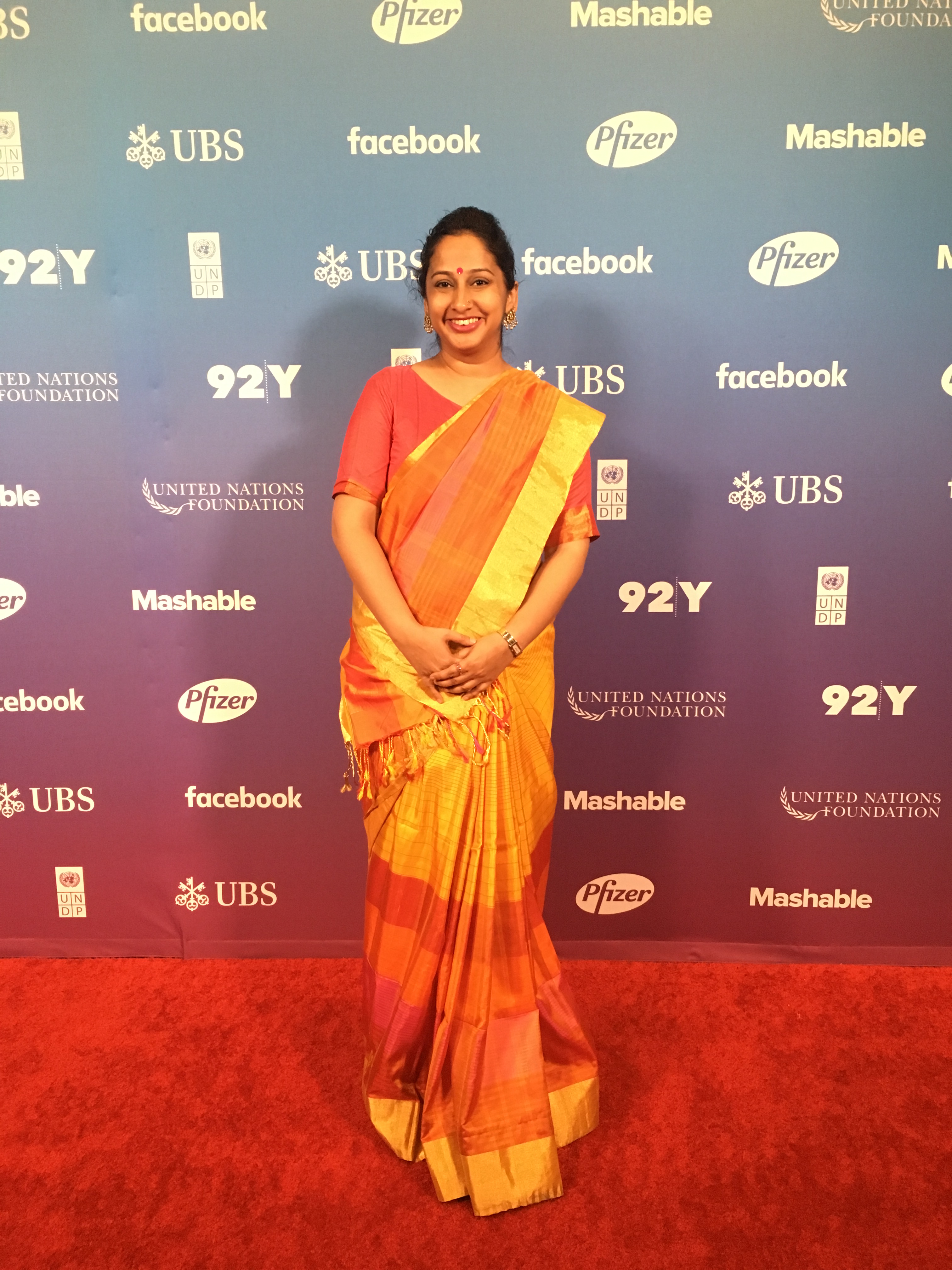 There are cultural concerns as well, especially young mothers who know little about the science of breastfeeding. In moments of doubt about their ability to breastfeed, some chose the option of bottled milk immediately. However, one visit to the group and mothers will learn that they are various elements one must analyse, such as wet nappy count and growth patterns, to ascertain whether breast milk or formula is the way to go.
Another concern is the lack of a voice women have in their families when it comes to raising their own child. "We try to tell the mothers that if someone is insisting on them using formula feed for their child, stand up to them," says Adhunka, in another interview with The Print.
Of course, certain medical circumstances require mothers to take resort in bottled milk, but according to Adhunika, mothers must not succumb to pressure from family members with ill-informed statements like "your child is looking weak or too thin."
In fact, BSIM has started a petition on change.org to make it mandatory to get the consent of breastfeeding parents before formula is administered to the baby.
Breastfeeding in public
Another major campaign point for BSIM is the support for women breastfeeding in public. Last year, Australian Senator Larissa Waters made news when she became the first politician to breastfeed in her nation's parliament. The sight of Larissa Waters breastfeeding her two-month-old infant caused an uproar, especially among male and conservative politicians.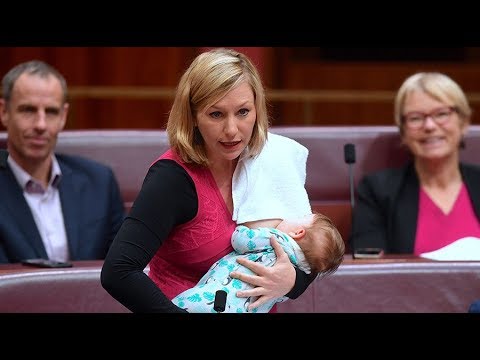 "Women are going to continue to have babies and if they want to do their job and be at work and look after their baby… the reality is we are going to have to accommodate that," said her fellow Senator Katy Gallagher, while speaking to the BBC.
"Breasts have been over-sexualised. They are used to sell everything from deodorants to burgers. The primary purpose of the breasts is to provide breast milk to our young ones. On BSIM, we offer suggestions to mothers on how to breastfeed in public, and that they shouldn't be limited to the four walls of their room just because they are breastfeeding. We urge them to take their babies along wherever they are going and breastfeed on demand," says Adhunika.
Plans afoot with the grant coming in from Facebook
With the grant money from Facebook, BSIM will look to take this initiative to the grassroots and disseminate critical information about breastfeeding to women who aren't familiar with English or do not have a social media account. "The money will be used to promote breastfeeding and reach out to more people about the importance of breastfeeding," she says.
Also Read: Village Head Champions Menstrual Hygiene, Turns Padman To Help Girls Finish School!
In a country where the exposure of any body part by a woman is met with immense scorn, the movement towards promoting breastfeeding is a much needed one. For too long women have remained stuck in the confines of their home purely because of the way the general public looks at their breasts with sexual intent and thus denying them economic opportunities.
BSIM's movement is thus a lot more than promoting breastfeeding; it's a shot at liberation for millions of women too shy to feed their infants in public.
You can visit their website here.
(Edited by Gayatri Mishra)
Like this story? Or have something to share? Write to us: contact@thebetterindia.com, or connect with us on Facebook and Twitter
We bring stories straight from the heart of India, to inspire millions and create a wave of impact. Our positive movement is growing bigger everyday, and we would love for you to join it.
Please contribute whatever you can, every little penny helps our team in bringing you more stories that support dreams and spread hope.
Tell Us More