On her 90th birthday, we document some of the lesser-known stories about the legend's life.
The Nightingale of Bollywood turned 90 today. She has recorded over 27,000 songs in 36 regional and foreign languages.
This is none other than legendary playback singer, Lata Mangeshkar. With melodious and soulful hits like Dafli Wale, Pyar Kiya Toh Darna Kya, Dil To Pagal Hai, Luka Chupi, the woman who has earned herself the fond moniker of Lata Didi, enraptured the country with her ability to sing in the rare third octave.
But did you know Lata Didi's original name is Hema? She was renamed Lata based on a character 'Latika' from her father's play, BhaawBandhan.
And so, on her 90th birthday, we document some of the lesser-known stories about the legend's life:
1. How her father discovered her singing talent at a tender age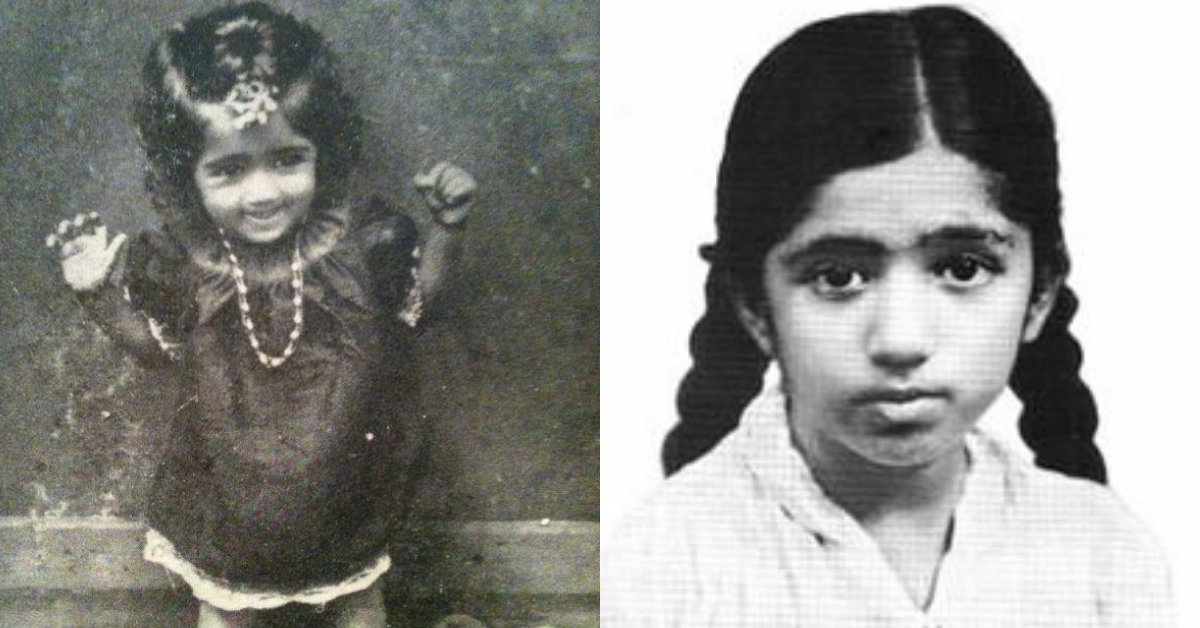 Lata didi was born into a family of artists where her father, Pandit Deenanath Mangeshkar, a classical singer and theatre actor discovered her singing talent.
Deenanath ran a theatre company that produced musical plays where Lata started acting by the age of five.
Lata's ability to sing Raag Puriya Dhanashree helped him discover her singing talent. Speaking to Stardust, she recalls, "It so happened that once my father asked his shagird (disciple) to practise a raag while he finished some work. I was playing nearby and suddenly a note of the raag that shagird was rendering, jarred. And the next minute, I was correcting him. When my father returned, he discovered a shagird in his own daughter."
Lata's father said to her mother, "We have a singer at home. We never knew it."
2. A legend around why she left school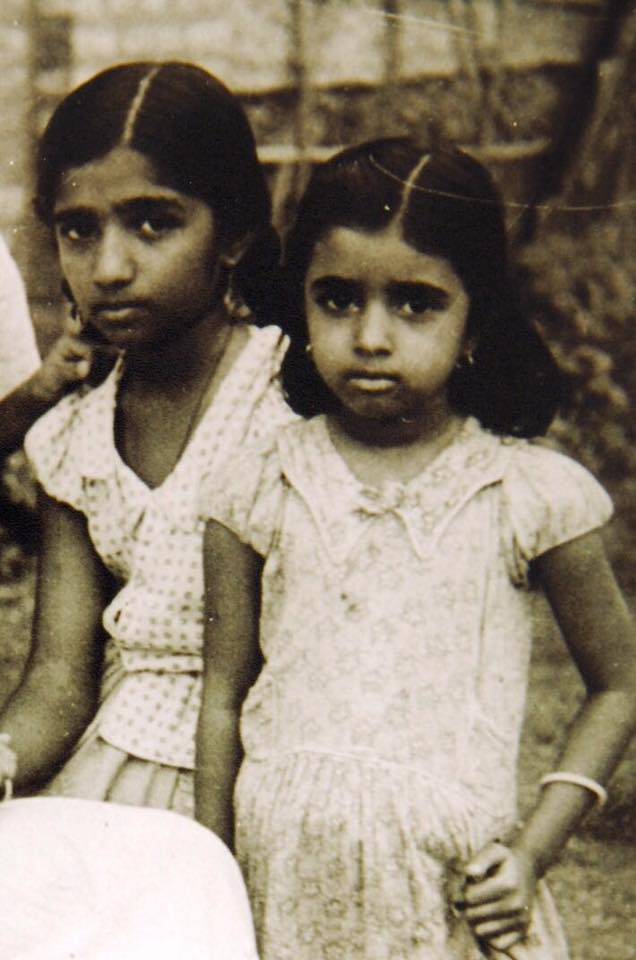 At five, Lata started working as an actress in her father's Marathi musical plays, also known as 'Sangeet Natak'.
On her first day at school, when she started teaching songs to other children, the teacher stopped her. While some believed that she stopped going to school because she was so angry, others said she left because they would not allow her to bring Asha.
3. Did you know that she made her singing debut in a studio at the age of 13?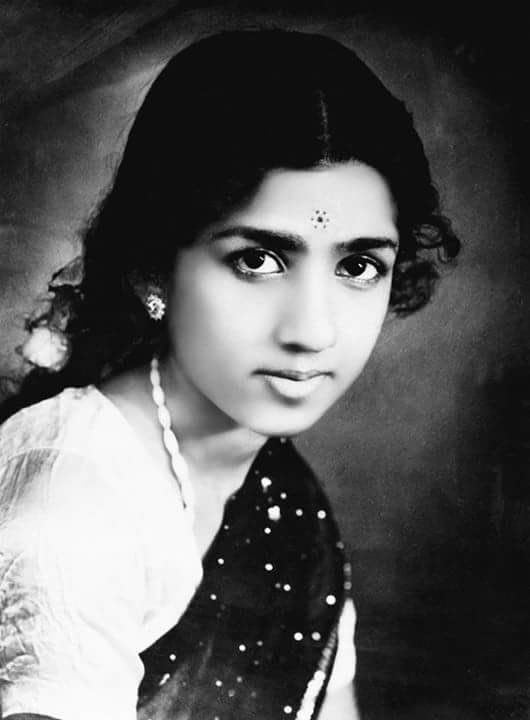 Lataji learned music from stalwarts like Aman Ali Khan Sahib and Amanat Khan, apart from her father. She recorded her first song in 1942 for the Marathi film, Kiti Hasaal; but it never saw the light of day, as it was edited from the film. The song was called Naachu Yaa Gade, Khelu Saari Mani. Although Natali Chaitraachi Navalaai is known as her Marathi song debut.
3. Did you know that she tried her hand at professional acting too?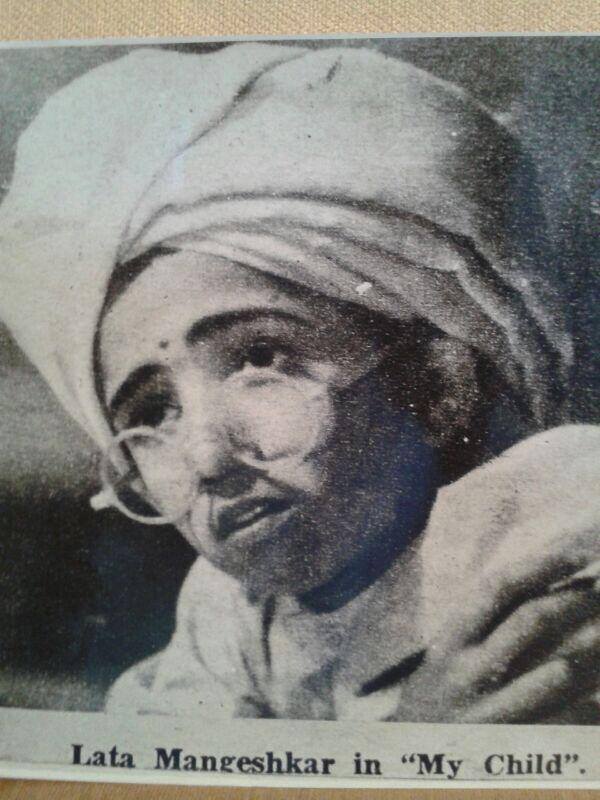 After he father's death in 1942, she tried her hand at acting until 1948 and acted in eight films. The oldest of five siblings–Meena, Asha, Usha and Hridaynath, Lata then shouldered the financial responsibility of the family.
Even though her acting career did not take off, she debuted with playback singing for Kiti Hasaal (1942).
4. She was told her voice was 'too thin' when she first started out in the industry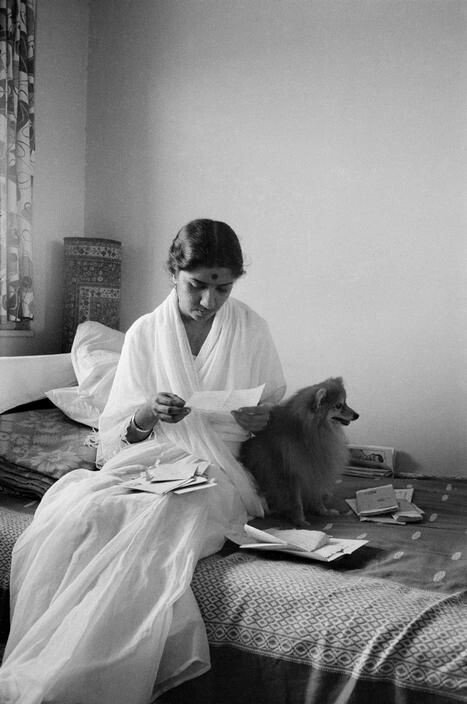 When she first entered the film industry as a playback singer, she was rejected. At the time, singers like Noor Jehan and Shamshad Begum ruled the roost. She was told her voice was 'too thin' for the time, in comparison to the heavy-nasal voices that belted hits.
Her major break came in 1949, with the song Aayega Aanewala from the film Mahal. She turned a sensation overnight with the song that not many can muster the courage to croon.
5. The time she moved Prime Minister Jawaharlal Nehru to tears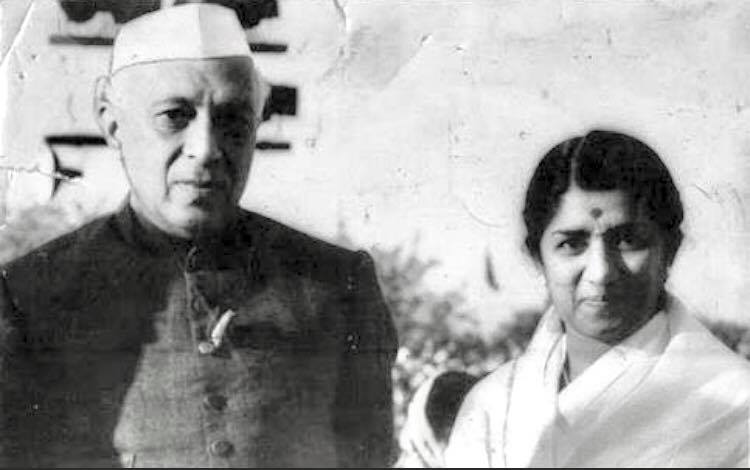 The year was 1962. India had lost the war against China. When Lata Didi sang Aye Mere Watan Ke Logon to salute the martyrs of war, PM Nehru told her she had moved him to tears.
6. She was poisoned in 1962.
In 1962, when Didi fell extremely ill, her medical investigation revealed that she was given slow poison. She battled death for three days. Even though her life was saved, recovery was a long journey where she remained bedridden for three months.
It was later found that her cook had vanished from her home without taking his wages. For precautionary measures, late Bollywood lyricist Majrooh Sultanpuri would regularly visit her, taste her food first and only then allow her to eat.
7. Didi's love for Cricket, Madan Mohan and Saira Banu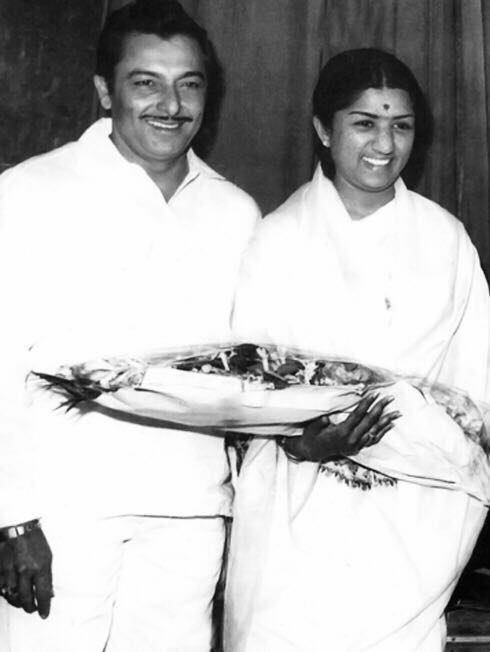 Her favourite game is cricket. Didi is reported to have a permanent gallery reserved for her at the Lord's Stadium from where she enjoys watching her favourite game.
Of all the spectacular music directors she has worked with, Madan Mohan was closest to her heart.
"I shared a special relationship with Madan Mohan, which was much more than what a singer and a music composer share. This was a relationship of a brother and a sister. He trusted me to sing his best compositions," she said in a 2011 collector's item calendar.
Didi reportedly thinks her voice suits actress Saira Banu's the best!
8. A global star!
The legendary singer's fame goes far beyond the shores. In 1974, Didi became the first Indian to perform in the Royal Albert Hall, London. She has been awarded an Honorary Doctorate by six universities, including the New York University.
France conferred its highest civilian award (Officer of the Legion of Honour) on Didi in 2007.
---
Read More: Asha Bhosle at 84: Little Known Facts About the Life of a Legend
---
9. She served as an MP without charging a penny!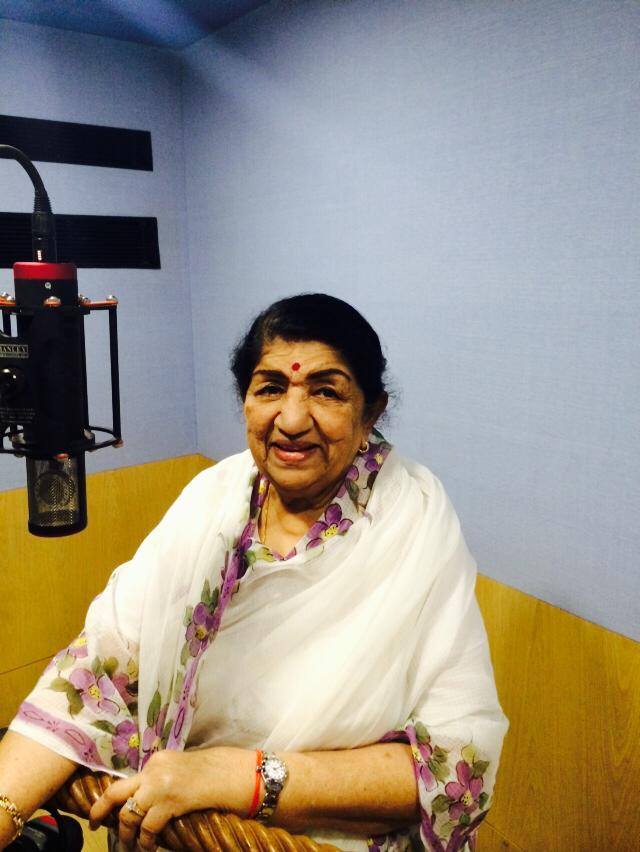 Didi was also nominated as a Member of Parliament. But her health restricted her from attending the sessions in the Rajya Sabha, which drew the ire of a few.
But according to a TOI report, it is said that she did not take a single penny or a salary or a house in Delhi for her services as an MP.
10. Her designs for a diamond company raked £105,000!
In 1999, the perfume Lata Eau de Parfum was launched in her honour. Didi also designed a collection called Swaranjali for an Indian diamond export company, Adora. Five pieces from this collection, when auctioned at Christie's, earned £105,000 which Didi generously donated to the relief fund for the Kashmir earthquake in 2005.
11. Her last recorded song was in 2015
It was for an Indo-Pak gay love story. This means that from 1942 to 2015, she worked as a playback singer for 73 years!
In a career spanning seven decades, Didi has been bestowed several prestigious awards including the Bharat Ratna, India's Highest Civilian Award. Didi became the second vocalist to ever receive it after M S Subbulakshmi!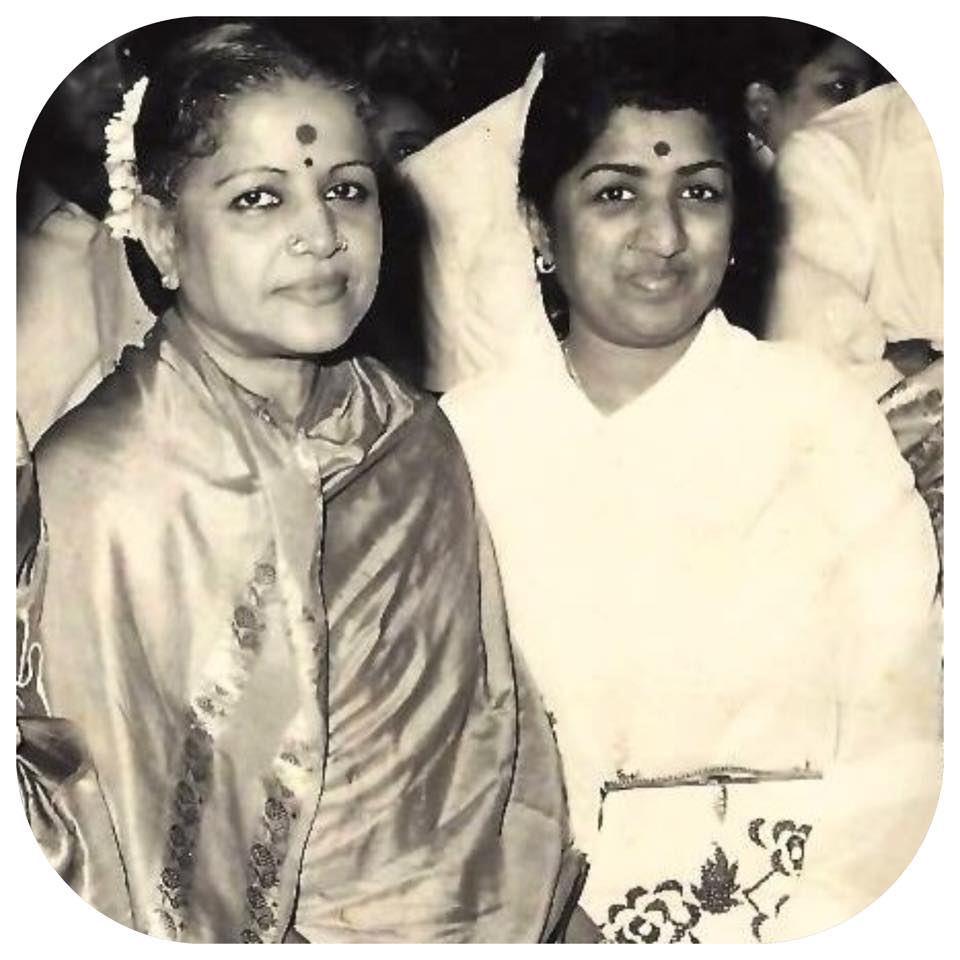 (Edited by Shruti Singhal)
Like this story? Or have something to share?
Write to us: contact@thebetterindia.com
Connect with us o n Facebook and Twitter.