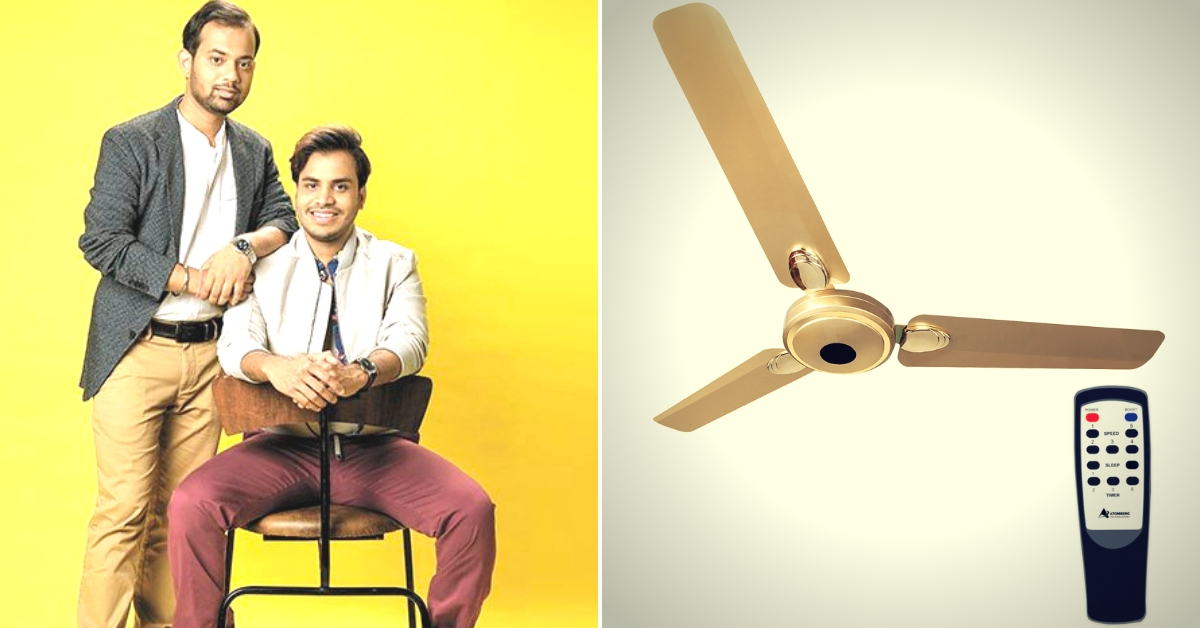 For every fifty pledges it receives, the company will also donate one fan to a lucky individual, which will kick-start their journey towards sustainable living.
---
This article has been sponsored by Atomberg Technologies
---
Can you imagine a hot summer day in India without a ceiling fan? The short answer is no.
Among the most ubiquitous appliances across households and offices, it has a storied history in India. The modern ceiling fan, first manufactured in India by Crompton Greaves Ltd in 1937, had by the 1970s evolved into a very energy efficient appliance.
This piece of technology was a gamechanger, and in 1974, Texas entrepreneur HW (Hub) Markwardt began importing these 'energy efficient' ceiling fans to the United States.
"However, this is an industry which had not seen any real innovation for more than 50 years. And since we had the technology that could reduce power consumption by more than 60% compared to ordinary induction motor fans, we decided to take a plunge into the fan business," says Manoj Meena, CEO and Founder of Atomberg Technologies.
Founded on April 17, 2012, Atomberg came into existence after Meena graduated from IIT-Bombay with a degree in Electrical Engineering.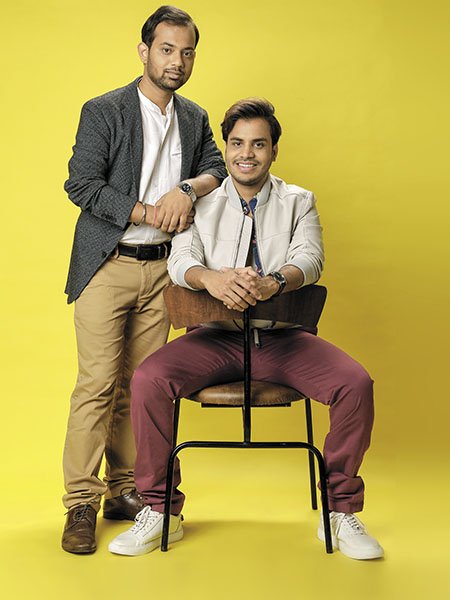 Throughout his time in college, Meena had developed a real passion for robotics and expertise in motors. In fact, Meena received a job offer from the famed Indian Space Research Organisation (ISRO) but instead decided to pursue his dream of establishing a pathbreaking hardware tech company in India.
He was soon joined in this venture by Sibabrata Das, a fellow IIT-Bombay graduate, who had earlier founded an e-commerce cosmetics company. Both Meena and Das are in many ways poster boys of a post-liberalisation India—young and innovative entrepreneurs not from the bustling metros of Delhi and Mumbai, but Jaipur and Guwahati respectively.
From 2012 to 2015 the company was into high-end technical products like data acquisition systems, vehicle tracking systems, etc. Their clients for these products included alma mater IIT-Bombay, Bhabha Atomic Research Centre & the Defence Research and Development Organisation (DRDO).
Since they already possessed expertise in brushless DC electric motor (BLDC) motors, they decided to enter the ceiling fan industry in 2015.
What inspired these innovators to develop this highly energy-efficient Gorilla ceiling fan?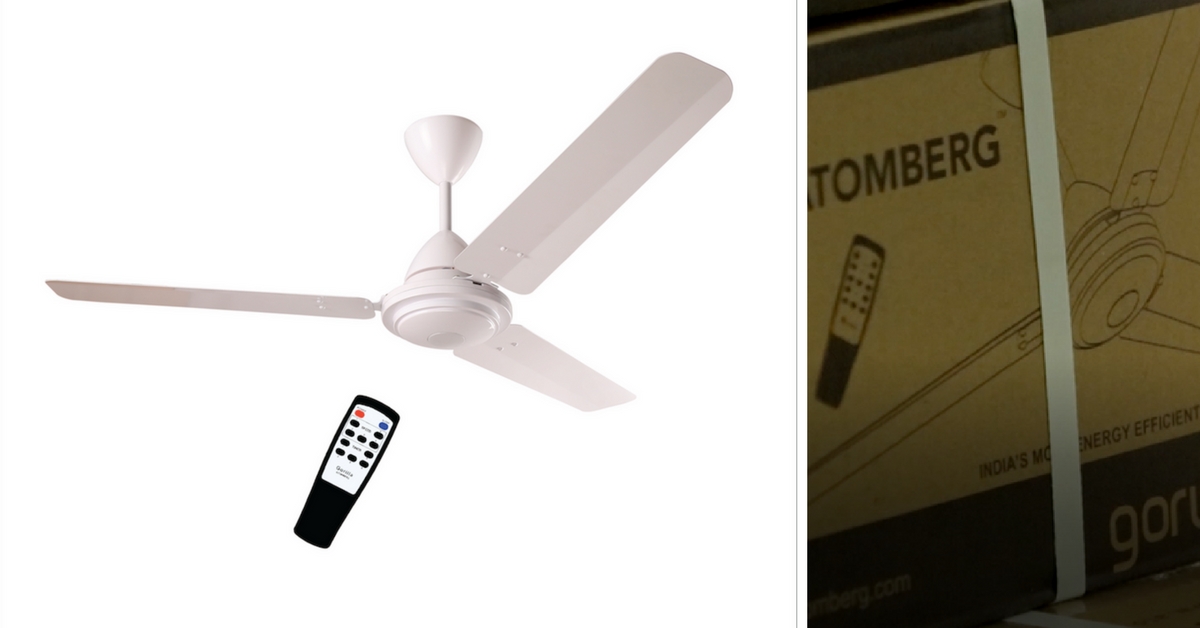 "The inspiration was India's energy crisis and the fact that such a commonly used product with huge penetration had not seen any innovation. Indian customers deserve better. So, we decided to bring this technology and try and make it a mass product," Das tells The Better India.
They started developing prototypes from March 2015. At that time, they were incubated at the Society for Innovation and Entrepreneurship (SINE), IIT-Bombay. After months of testing, the product was launched in October 2015.
"There are 250 million ceiling fans running in India today. Most of these fans consume 80-100 watts (the more years a fan is used, the power consumption keeps increasing by 4-5% every year due to winding damage)," says Meena. In a country where even today 20% of households do not have access to electricity, and every household other than metro cities where load shedding is common, any amount of electricity wasted is criminal.
Going by various reports, the Gorilla fans consume just 28 watts at full speed. As a result of low-power consumption, these fans run three times longer on an inverter (an advantage for people living in localities with load shedding). Other smart features include a remote control and sleep/timer mode.
Why does Atomberg call the Gorilla fan India's most energy efficient?
"This fan consumes just 28 watts at full speed. Most well-known branded fans consume 75-80 watts on purchase (which keeps on increasing with usage). Even the BEE 5-star rated fans consume 50-55 watts," says another engineer working with Atomberg.
He goes onto add, "The technology used is BLDC motors. The main difference when it comes to BLDC motors and Induction motors is that BLDC motors used permanent magnets as rotors. And there is an electronic circuit which drives the motor."
The average consumer can purchase these fans off e-commerce companies like Amazon and Flipkart, and they will cost them anywhere between Rs 3600-4100, depending on what sort of appliance they want.
Despite being priced a little higher than conventional fans, Atomberg claims that each fan saves around Rs 1000-1500/year depending on usage and electricity rates and therefore the premium you pay on these purchases is recovered within 1-2 years.
"The fan comes with a three-year on-site warranty and the expected life of the fan is around 15 years," says Arindam Paul, Head, Marketing and Strategy at Atomberg Technologies.
---
Check out a range of Gorilla products on The Better India Shop here!
---
Since its inception, Atomberg has sold over 2.5 lakh Gorilla fans, besides entering into partnerships with several major power distribution companies like Tata Power, BSES Rajdhani and Adani Electricity to distribute these fans to their consumers. "We have also been supported by Marico Innovation Foundation (MIF) to help us scale up," adds Arindam.
There success has received recognition from none other than Prime Minister Narendra Modi. According to YourStory, "Atomberg was invited by the Prime Minister and Niti Aayog in the 'Champions of Change' event where the Prime Minister interacted with a select few startups. They were also later initiated into the Working Group on Energy Efficiency constituted by Niti Aayog.
We feel elated to be part of the #PoweringIndia initiative. Gratitude to our Prime Minister Narendra Modi for believing in our vision and recognizing our efforts towards #greentech #AtombergTechnologies @narendrmodi @PMOIndia pic.twitter.com/VsteL0D4Q6

— Atomberg Fans (@atomberg_tech) July 19, 2018
As if developing an energy efficient ceiling fan to the protect the environment wasn't enough, the company has also recently launched an initiative called "Wings for a Safer Tomorrow."
With Global Warming an imminent threat, we must do our bit to spread awareness about energy conservation and the easiest way to meet the ever-expanding energy requirement (without compromising on comfort and growth) is by switching to energy efficient appliances.
"We want to bring awareness about this, and are asking people to take a pledge to switch to energy efficient appliances and move towards a sustainable way of living," says Arindam.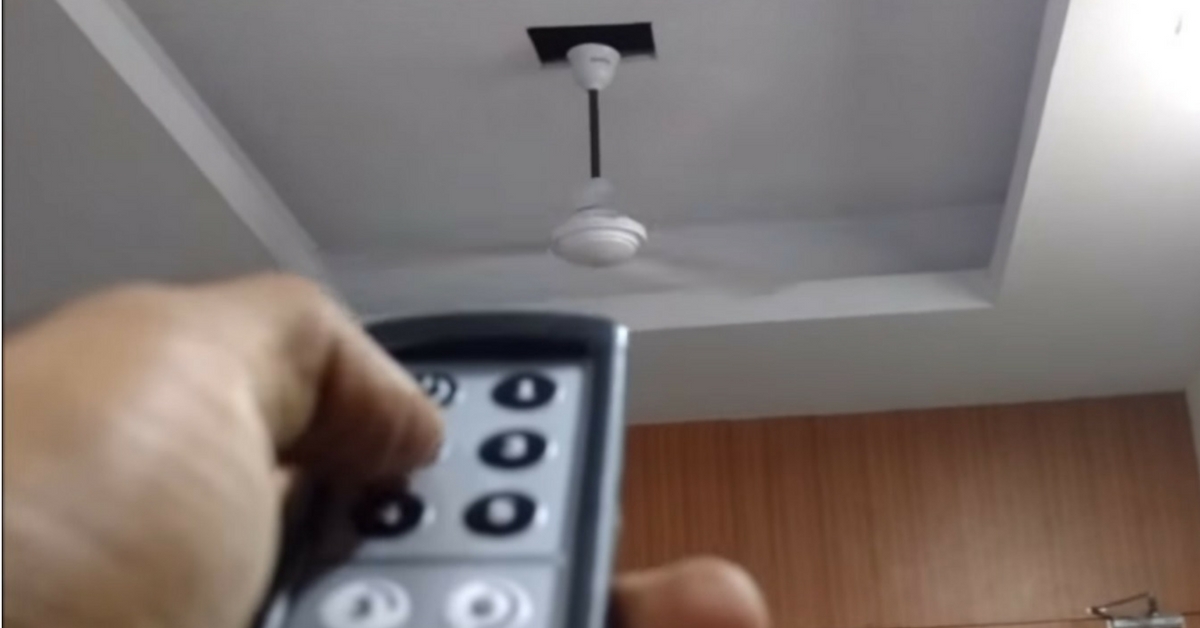 Also Read: Internet Access 100 times Faster Than Wi-Fi? The Story Of An Indian Start-Up
For every 50 pledges we receive, the company will donate one fan to a needy organisation (NGO, Rural Electrification Projects, etc.), which will help them reduce their electricity bills. For every 100 pledges the company receives, it will also donate one fan to a lucky individual, which will kick-start his/her journey towards sustainable living.
---
Check out a range of Gorilla products on The Better India Shop here!
---
You can take the pledge here.
(Edited by Gayatri Mishra)
Like this story? Or have something to share? Write to us: contact@thebetterindia.com, or connect with us on Facebook and Twitter.