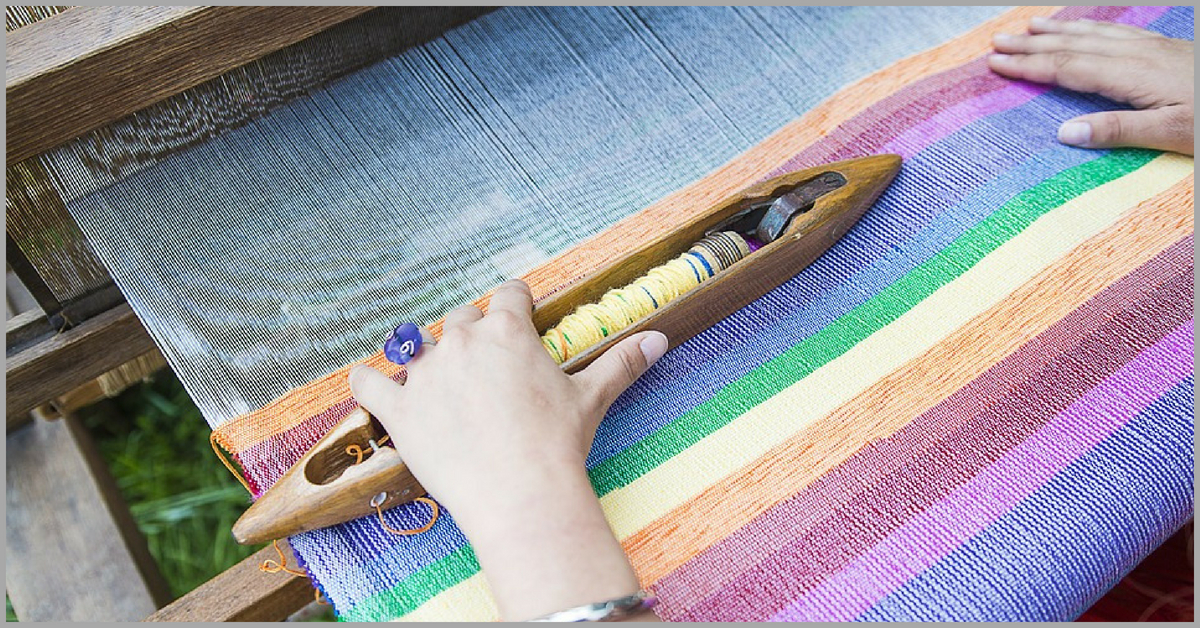 Did you know that Indian handlooms hold 95% of the handwoven fabrics in the world?
It was 7th August 1905, when leaders of the freedom movement like Aurobindo Ghosh, Bal Gangadhar Tilak, Bipin Chandra Pal, Lala Lajpat Rai and several others started a Swadeshi Movement asking Indians to boycott all British products and use only those made in India. To commemorate this, it was decided in 2015 to observe August 7 as National Handloom Day every year.
This was done to bring into focus the handloom sector, help the weavers and the karigars and make the common people aware of the 2,000-year-old rich history and heritage of handlooms.
In 2016, Union Minister of Textiles, Smriti Irani had started a #Iwearhandloom campaign inviting people to post pictures of themselves wearing handloom attire, while tagging five others. And social media users went berserk with lots of pictures being uploaded.
But the question to be asked is–how does a one-day exhibition of handloom-clad people help the handloom sector?
"No, it doesn't," says Jaya Jaitly, emphatically.
Politician and Founder of Dastkari Haat Samiti (arts and crafts market), she has been working with rural artisans of traditional Indian crafts and handloom weavers across the country since 1986.
She elaborates, "Declaring a day for the handloom sector is good but on that day it's essential to make all the handloom sector workers from the 200 service centers spread across the country be brought forward, hold exhibitions of their work, sell their products, talk about their new experiments and designs to the public. Many things are being done, but a lot more needs to be done to boost up the handloom sector.''
In India, the handloom sector employs more than 43 lakh people, directly or indirectly, contributing to more than 15% fabric production in the country. It is the second largest after the agricultural sector and plays a major role in the export business as well.
Indian handloom sector holds a unique position as similar sectors all over the world have closed down. Except for very few countries, handloom products have almost vanished from world markets. Indian handlooms hold a major chunk in the handwoven fabric, 95% in the world.
But this is not enough to sustain the sector. Faced with fewer returns on heavy labour, the younger generation of weavers is trying to find new avenues of work to get easy money. And so, an important and unique heritage sector is, unfortunately, facing existential problems.
---
Also Read: How This Desi Chatbot Could Help Handloom Weavers in India!
---
Kerala-based fashion designer, Sreejith Jeevan of Rouka brand, says, "Maybe declaring one special day puts it in the same category of celebrating Mother's Day, Friendship Day etc. It might sound trivial. But at least people, especially the young, who aren't aware of what handlooms are, become aware of this sector. So the next time they go shopping, they might try out a handloom product, and once they experience the comfort of a natural fibre, they might become regular customers.'"
Since he started his brand about five years ago, Sreejith has been working only with handlooms. He isn't the only designer.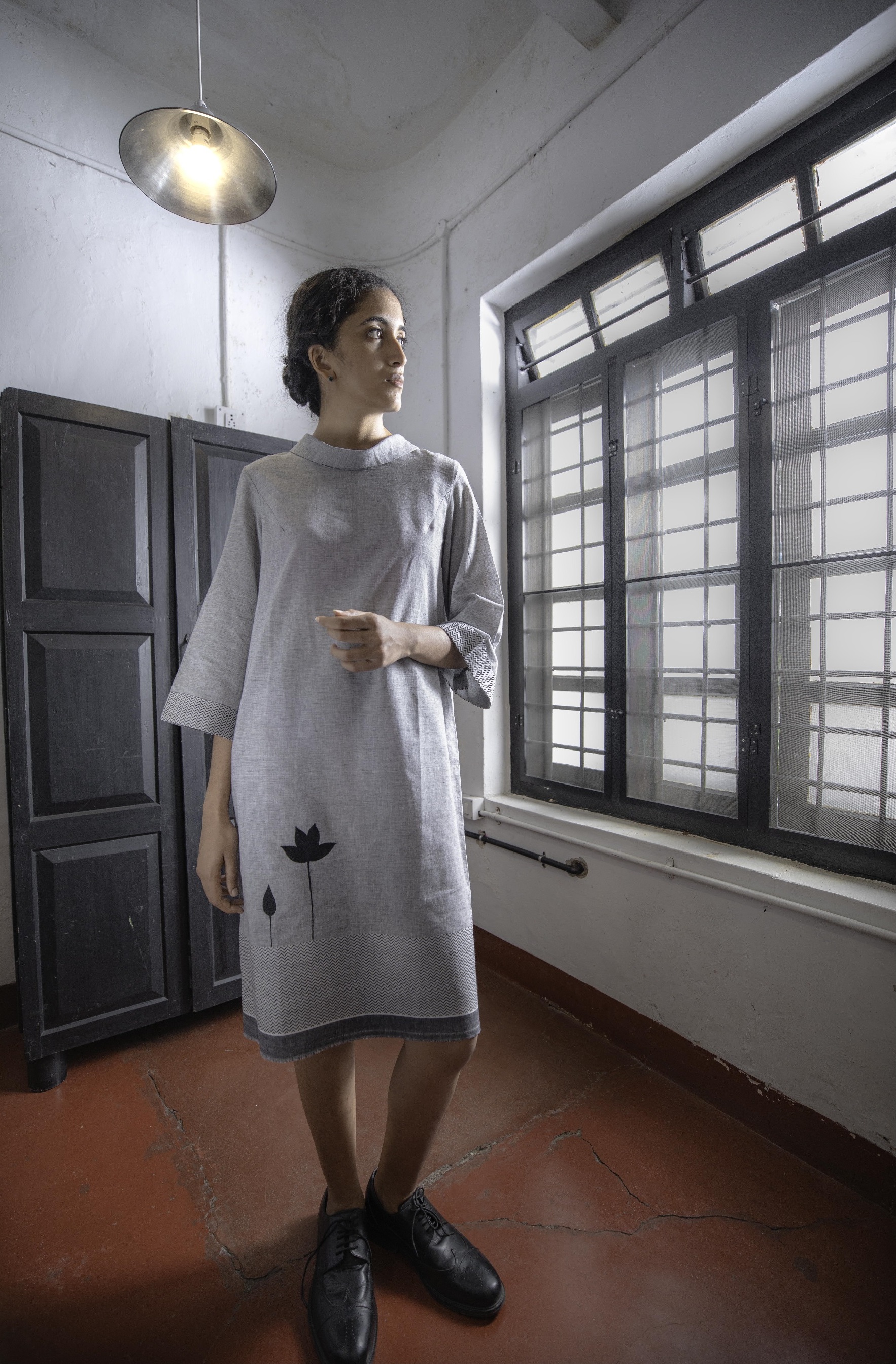 There are many designers including Vaishali Shadangule, Sanjay Garg, Anita Dongre, Anavila Mishra, Payal Khandwal and few others who use only handloom fabric and yarns in their designs.
In fact, many of them stay with the weavers for months, urging them to experiment with colours, yarns, size of the fabrics etc., to get the desired designs and also to bring the weavers in the mainstream. And because of them, several handloom sectors like Chanderi, Ikat, Benarasi, Mekhlai, Kanjivaram, Paithani, Zamadani, Mekhla chadar etc. have got a lot of encouragement. Handprints like Kalamkari, Bandhani, Ajrak and Batik too have been revived.
With fashion designers stepping in with their ideas, handloom weavers have started experimenting. Previously, they wove only saris, chaddars and long lengths of fabric. They used only particular colours and yarns which were in practice for centuries as the handloom sector is still a family-run business as the art of weaving is passed on from one generation to the other.
And even the public thought that handlooms meant only these products and so youngsters shun handlooms.
Now, designers are teaching weavers to change, mix-and-match yarns, dye yarns with different colours, weave different eclectic motifs other the traditional ones and even change the size of the looms to get the desired length of fabric, which is easier to use in Western attire, whereby there is a reduction in wastage of fabric.
Mumbai-based designer Vaishali Shandangule who came to the fashion scene with her breathtaking collection of Chanderi and Paithani fabric has been steadfast in using only handlooms and working closely with weavers from Chanderi, Paithan and Bengal.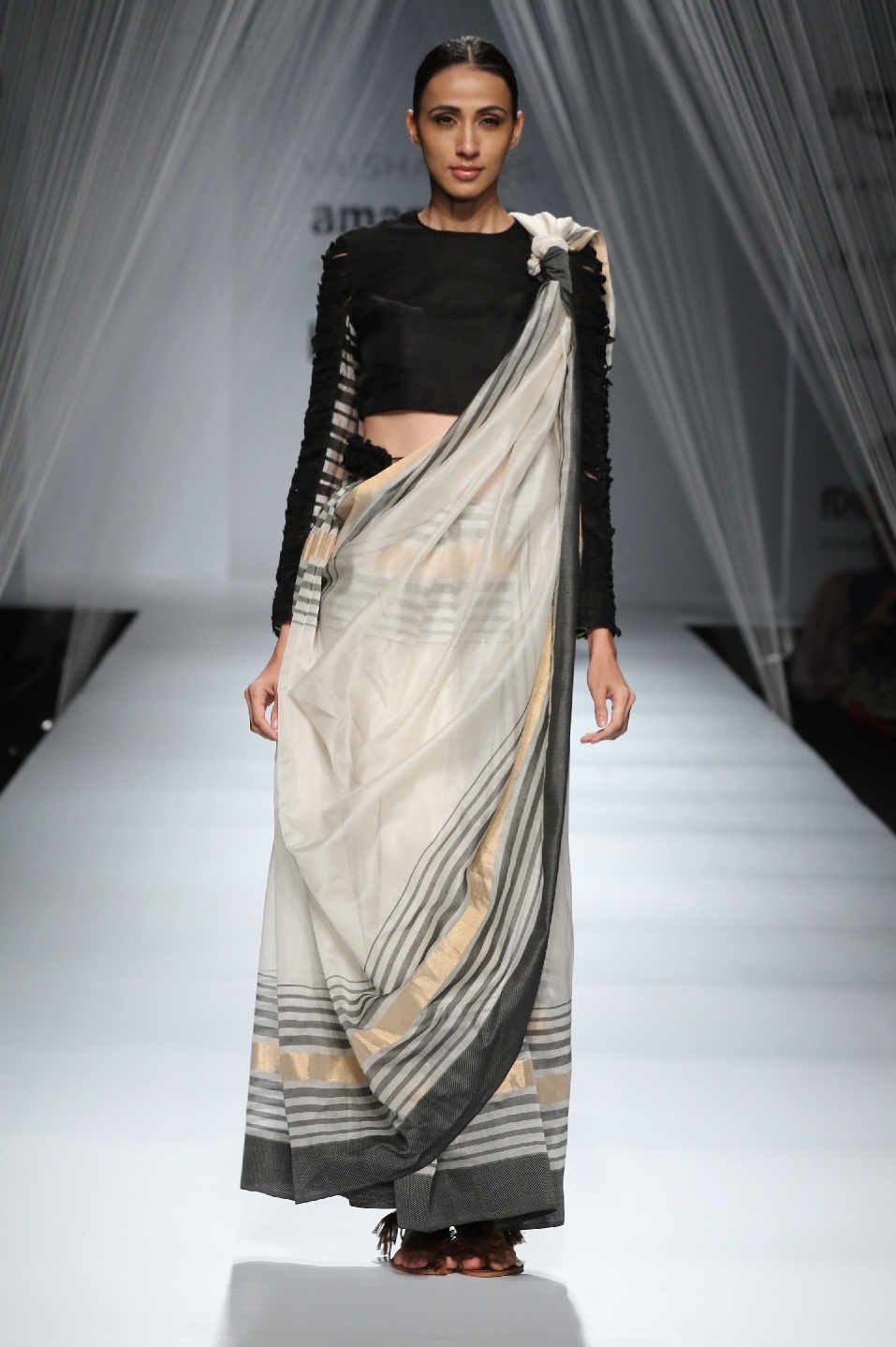 Talking about the present condition of weavers across the country, the designer says, "Several initiatives have been taken by the Government, but I think there is a lot more which needs to be done in a structured manner on various aspects to make a big impact for handloom revival. The new generation of handloom weavers is establishing better ways to communicate with clients. They are participating in a lot of exhibitions. The customers are more aware of every handloom that is shown to them and also are aware of its exclusivity. Thus the acceptance for handloom textile has increased, which has increased the scope for better pricing''.
Another major hurdle ailing the handloom sector is that couture fashion isn't able to tap this sector. The best example is the recently concluded India Couture Week where the biggest names in the fashion world participated, but not a single designer used handloom.
Vaishali says, "I feel Couture is a big segment which is still untapped for the betterment of handloom. I have taken the initiative by introducing "Handloom bride" which is doing well, but I think this sector needs a lot of work. No one would like to stick to handloom if they are not making profits. If couture segment joins in, it will change the game."
Bengaluru-based House of Three is a brand that agrees with this idea.
Sounak Sen Barat, Founder and Creative Head, and Anu Shyamsundar, Business Head, elaborate the reason for the improvement of the handloom sector.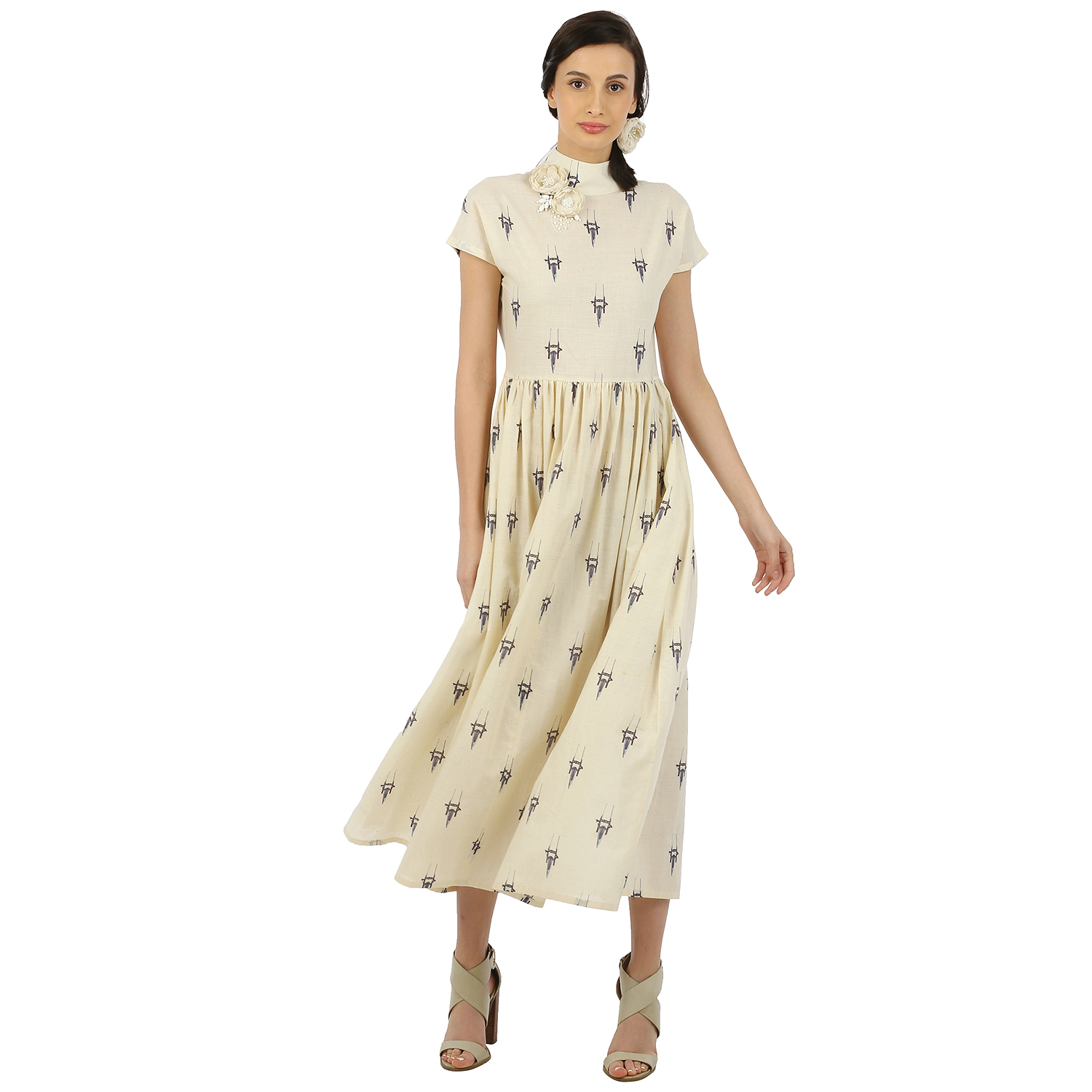 They say, "Three things are creating an impact on the revival of handlooms–design, intervention and innovation by designers. They are working at making the weavers evolve and reinterpret traditional designs into newer and more modern versions.
Government-led schemes such as the cluster handloom development programme for new product development and weaver training programmes seem very promising. Further, larger retail companies have now started to focus on developing brands made in the handloom sector.
While designers have a voice that can influence change, their businesses are small and cater only to a niche segment. Mobilising the mass segment to show more interest and involvement in engaging and reviving this sector is critical for the immediate and mid-term future.''
In fact, many big industries have joined hands with IHB (India Handloom Brand) in sourcing high-quality handlooms and branding them to reach the customers. Aditya Birla Fashion and Retail Ltd., have not only been working with handloom weavers but also with designers to develop better handlooms.
---
You May Also Like: Here's How Dreams and Hopes Are Woven into Your Handloom Sarees
---
Many brands are working with weavers from different regions like Peter England (weavers from Andhra Pradesh), Biba (mainly from Rajasthan and Gujarat), Allen Solly (Pochampally Handloom Weavers Co-operative Society from Telangana), among other retail brands. Raymond has been working with linen, launching their Khadi collection last year.
To revive the handloom sector, the state of Kerala has made it mandatory for all schools to get uniforms from handlooms.
That's a huge chunk of handloom fabric and work for weavers. If this gets replicated in all other states, things will change a lot for the weaving community.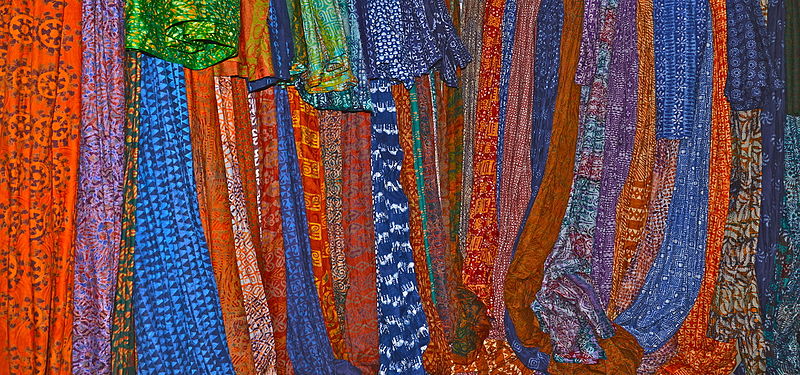 Jaitly says, "Since 1977, governments have been trying to help this sector. Handloom products were made compulsory for all schools, and the people working in nursing, transport and the manufacturing sector across the country. But who will supervise if authentic handloom fabric is being used? The corrupt bureaucracy passes off power loom fabric as handlooms with the result the government thinks that they are doing a lot; it's the corruption that chokes the handloom sector."
Whatever may be the problems, all the players in this sector agree that the handloom sector is certainly infused with a new lease on life. Now it's up to the customers to support this sector, to buy handlooms (at least one handloom product for every five others you buy) and help our 2,000-year-old craft alive.
(Edited by Shruti Singhal)
We bring stories straight from the heart of India, to inspire millions and create a wave of impact. Our positive movement is growing bigger everyday, and we would love for you to join it.
Please contribute whatever you can, every little penny helps our team in bringing you more stories that support dreams and spread hope.
Tell Us More