One of these 'heritage sites' discharges two lakh litres of water per day!
Residents of the Bavdhan area of Pune are on a mission to save the natural spring in their locality.
Shailendra Patel, a resident who is fondly known as 'Kaka,' and his team of volunteers, are leading efforts for this purpose, by cleaning up garbage which is strewn around the spring, requesting residents not to wash clothes, and pressurising their local corporator to prevent further infrastructure development and construction in and around the vicinity of the spring.
"This natural spring discharges two lakh litres every day, and we want to preserve it from being disrupted due to construction and infrastructure development. I request all residents to come together to clean this place," appeals Shailendra Patel, speaking to the Hindustan Times.
Also Read: 4 Times Mumbai Came Together to Restore Its Oxygen Chambers!
Through his painstaking efforts, Patel had mapped out numerous natural springs along the route of the Ramnadi river. What he found was the existence of 147 'live' streams feeding water into the river throughout the year, and six 'live springs' in the Bavdhan region.
"Bavdhan means a village with many wells. There were many wells in the early days, but now the same natural springs are being used by villagers for their daily activities. The sad part is that with new development in the area, sewage water is also being let into the stream," claims Patel.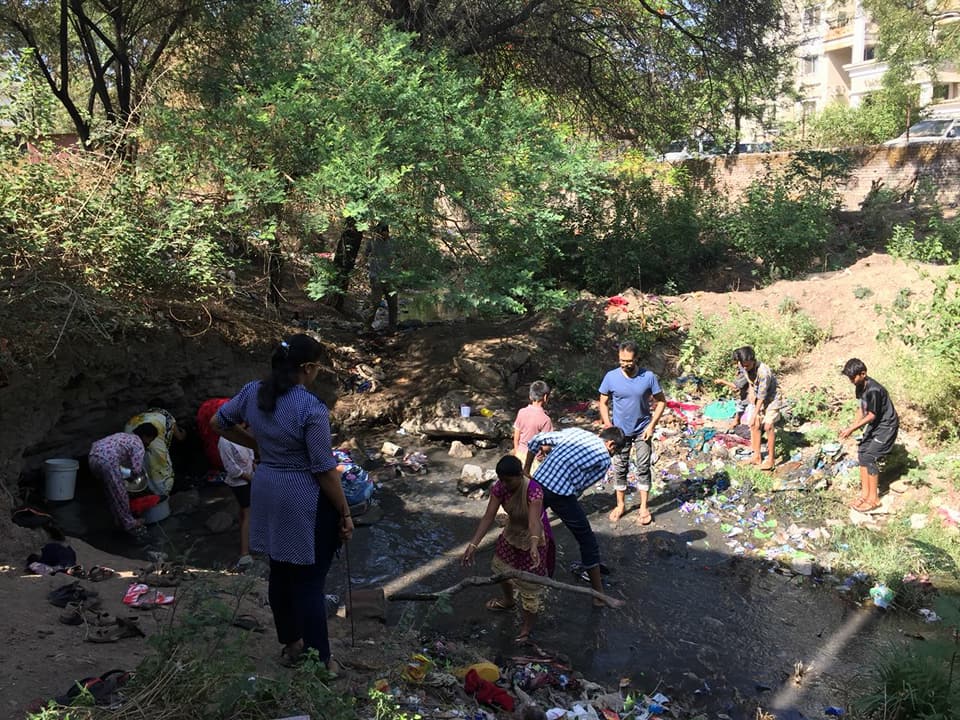 Local corporator Alpana Varpe, however, has vowed not to allow any commercial construction activity to take place in the vicinity of the spring. "We plan to put up a proposal for the cleaning and beautification of this place, to preserve this natural heritage," Alpana said.
Also Read: Power of Bugs: Five Eco-Warrior Organisms That Can Save the Environment!
Speaking to the publication, Upendra Dhonde, a hydrologist with the Central Ground Water Board, Pune, listed out several recommendations for the preservation of the natural spring.
Some of his suggestions include:
1) Increasing the vegetation cover and soil organic matter in the catchment area of the spring.
2) Ensuring that the site is garbage-free, to prevent groundwater pollution and surface run-off.
3) Implement rainwater harvesting.
4) Constructing a small artificial lake to collect the spring water.
5) Spread awareness among locals about the importance of the spring.
(Edited by Gayatri Mishra)
Like this story? Or have something to share? Write to us: contact@thebetterindia.com, or connect with us on Facebook and Twitter.
NEW: Click here to get positive news on WhatsApp!