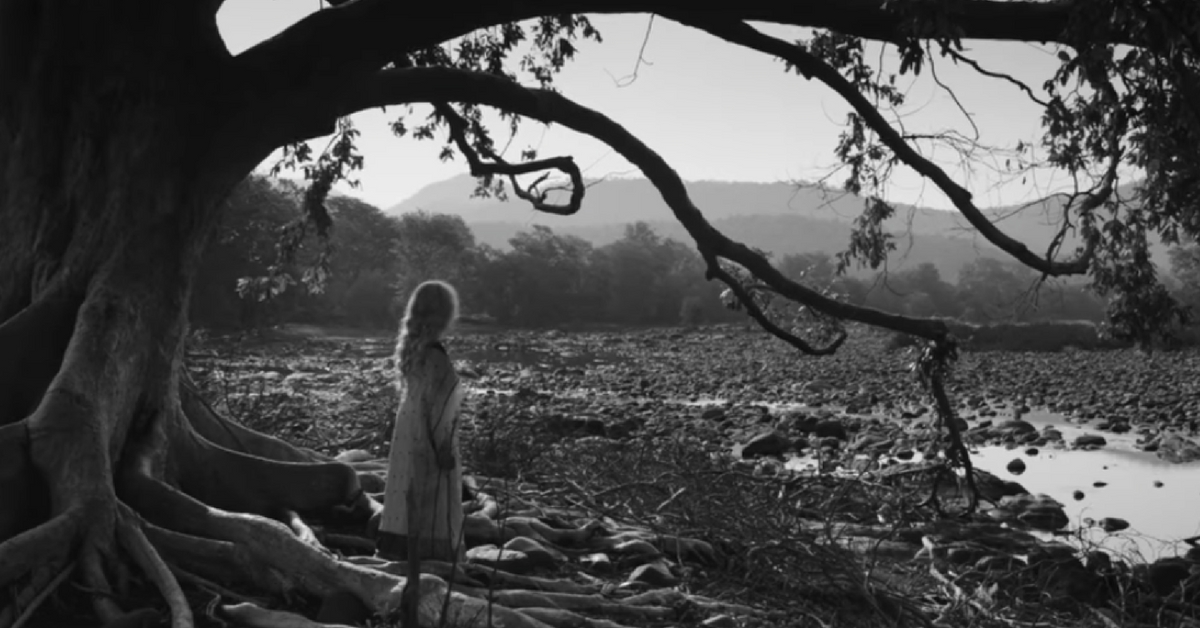 A controversial debate over how the river, Kaveri, will be shared, forces us to think: what are we really fighting for?
"Water, water, everywhere, nor a drop to drink!"

Samuel Taylor Coleridge
According to Hindu mythology, the river Kaveri was born when Sage Agastya's kamandalu (pot) tipped, and thus flowed through the land. The river was a symbol of motherhood, of spirit, and of the nurturer. It is the same mother that we fight over today.
In the middle of a controversial dispute of how the Kaveri will be shared, a film titled "The Story of Kaveri", has been created by Reforest India, which sheds light on the real question: What are we really fighting for?
Says director, Vinod Eshwer in conversation with The Better India, "From the time of the Cholas, people have been fighting for the Kaveri. What people don't realise is that it's like people fighting over who gets to keep a dead body. The river is dying, and once it's gone, what will we be fighting for?"
The film artfully expresses the struggle of Kaveri, a mother, whose veins bleed with the torture she goes through. It was released in three languages, Tamil, Kodava, and Kannada (coinciding with the regions through which the Kaveri flows).
It forces us to think about what we should be focused on: how we can save our dying rivers.
---
You may also like: Video: What Happens When a 15-Year-Old from a Conservative Family Gets Pregnant?
---
"We used real locations along the Kaveri. I remember we were shooting along a cracked riverbed when I struck up a conversation with the local villagers. I asked them where the river was. They said it was gone because the gods were angry at them. As I kept questioning them, I realised that these people, who lived off the land, had failed to make the connection that without forests, there would be no water", recalls Vinod.
While the film was created in April of last year, Vinod was reluctant to release it. The time just wasn't right. So, the project was shelved, until a later date.

It was on the morning of the Kaveri verdict when he finally realised that it was time to share his message with the world.
With little fanfare, the film was released.
So, what does Vinod think we should do to save our rivers?
"Plant a tree. It doesn't take much; anyone can do it. If the film inspires people to take action, then that means I made the right connection", he says.
You can watch the mesmerising video below.
Like this story? Or have something to share?
Write to us: contact@thebetterindia.com
Connect with us on Facebook and Twitter.
NEW: Click here to get positive news on WhatsApp!