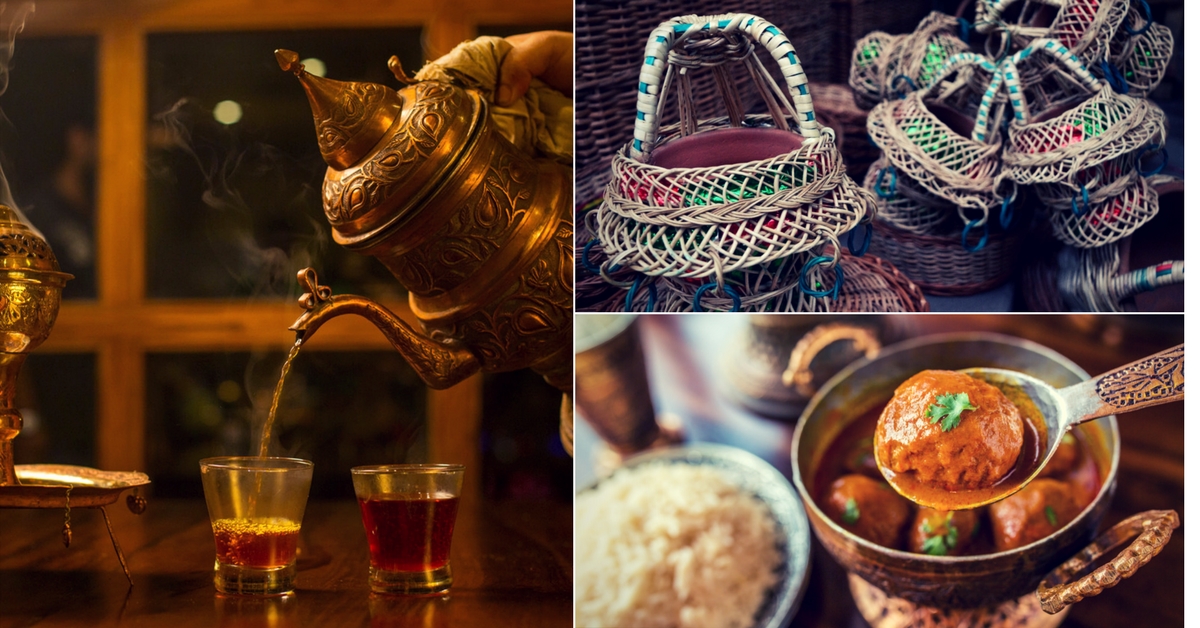 It has been described as 'heaven on earth' but there is more to Kashmir than just natural beauty!
Kashmir, the northernmost geographical region of the Indian subcontinent, has always been adored because of its beauty, rich culture, spices, and a lot more. It has been described as 'heaven on Earth', and it is believed that once you visit Kashmir, you will get emotionally attached to it.
Here are some of the five unique things in Kashmiri culture which you should try.
1) KANGIRI
Kangiri, also known as kanged or kanger, is a small, portable fire pot made of earthenware which is skilfully covered by wicker. Natives of Kashmir still tend to use the Kangiri, instead of modern heating equipment, due to the unavailability of electricity during the winter seasons.
People usually tuck it underneath their pheran (Kashmiri cloak).
The kangiri is made up of two parts—the outer portion is an encasement of wicker with two handles. The inside has a bowl-shaped earthen pot called a kundol which is filled with hot embers and is kept beneath the pheran.
Manufacturing the kangiri involves labour and local artisanal craftsmanship.
Different varieties of kangiris are available in the market, and each variety is named after the place of its origin. Mohammad Jaleel, a kangiri maker from Srinagar, said that he makes four types of kangiris—Band Wajin Kangiri, Satardar Kangiri, Farash–dar Kangiri and Bridal Kangiris – which are priced from Rs 60 to Rs 1800.
"The difference between all these Kangiris is its design. Kangiris have two to seven rows of design on their upper half. Bridal kangiris are named after the number of rows they have—zezal (two chains), trezal (three chains) to sathzal (seven chains)," said Jamal.
2) PHERAN
Pheran or Phyaran, a traditional outfit of Kashmir, is an elongated and loose-fitted woollen robe worn both by Kashmiri men and women during the harsh winters to protect themselves from the bone-chilling cold.
The beautiful, traditional Kashmiri dress comprises of two robes—pheran and pooch—which are placed on top of one another.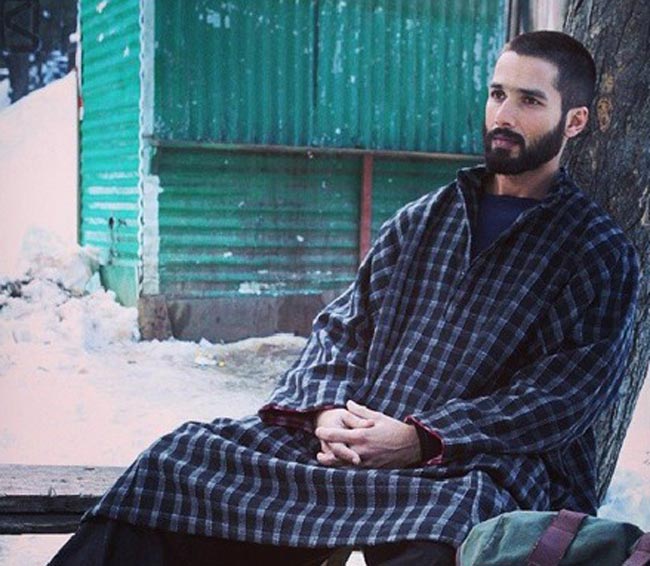 Pheran and pooch are available in various colours like black, dark browns, dark greens and some bright colours also. The pooch is the same as the pheran but made of lighter material and is worn beneath the pheran, and provides a double layered protection from the cold winter.
The length of pheran reaches to the ankle while the pooch is a little shorter than the pheran.
The pherans worn by women are usually embellished with an intricate needle, ari or zari embroidery, while the ones worn by men are plain and simple with no design and come in solid colours.
It is believed that the origin of pheran traces back to the Mughal era. Kashmiri women wear chunky jewellery to enhance the beauty of this outfit which includes accessories like bangles, anklets, and earrings.
3) SAMOVAR
Samovars, or Kashmiri copper kettles, are an everyday household item in Kashmir and no occasion is complete without them.
Every house in the Valley has one or two Samovars at home.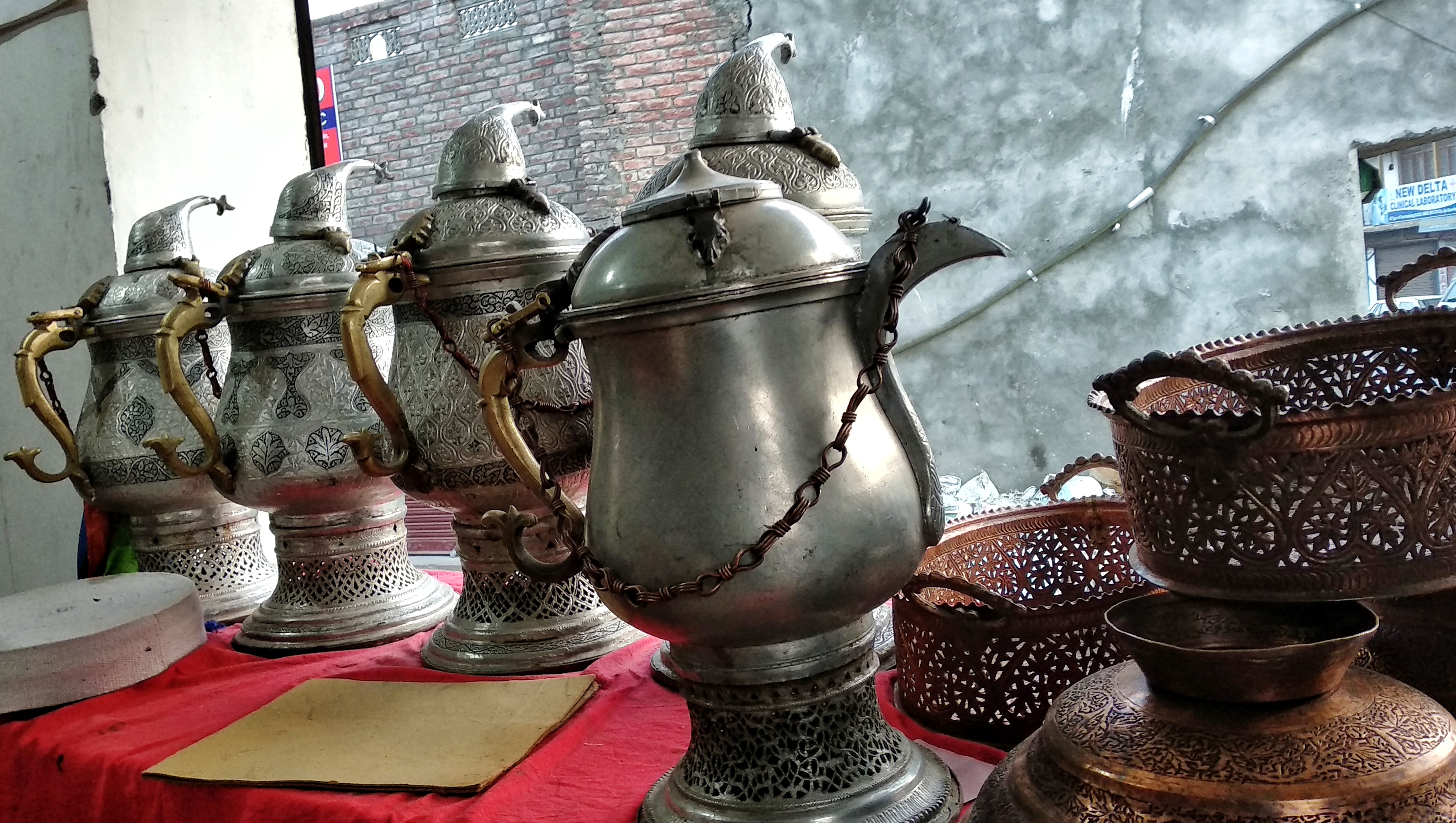 Made of copper, the outside of the samovar is engraved with various designs. Inside, the samovar is tin-coated with a fire container in which charcoal is placed. There is space for water to boil around the fire container.
The samovar is used to brew and serve traditional beverages like the noon Chai, a salted tea which is pink in colour and kehwa, a drink made by boiling green tea leaves with saffron strands, cinnamon bark, cardamom pods and occasionally Kashmiri roses.
4) WALNUT WOOD CARVING
Kashmir contributes to around 98% of the country's output of walnuts and carved walnut wood-work is amongst the most important crafts of Kashmir.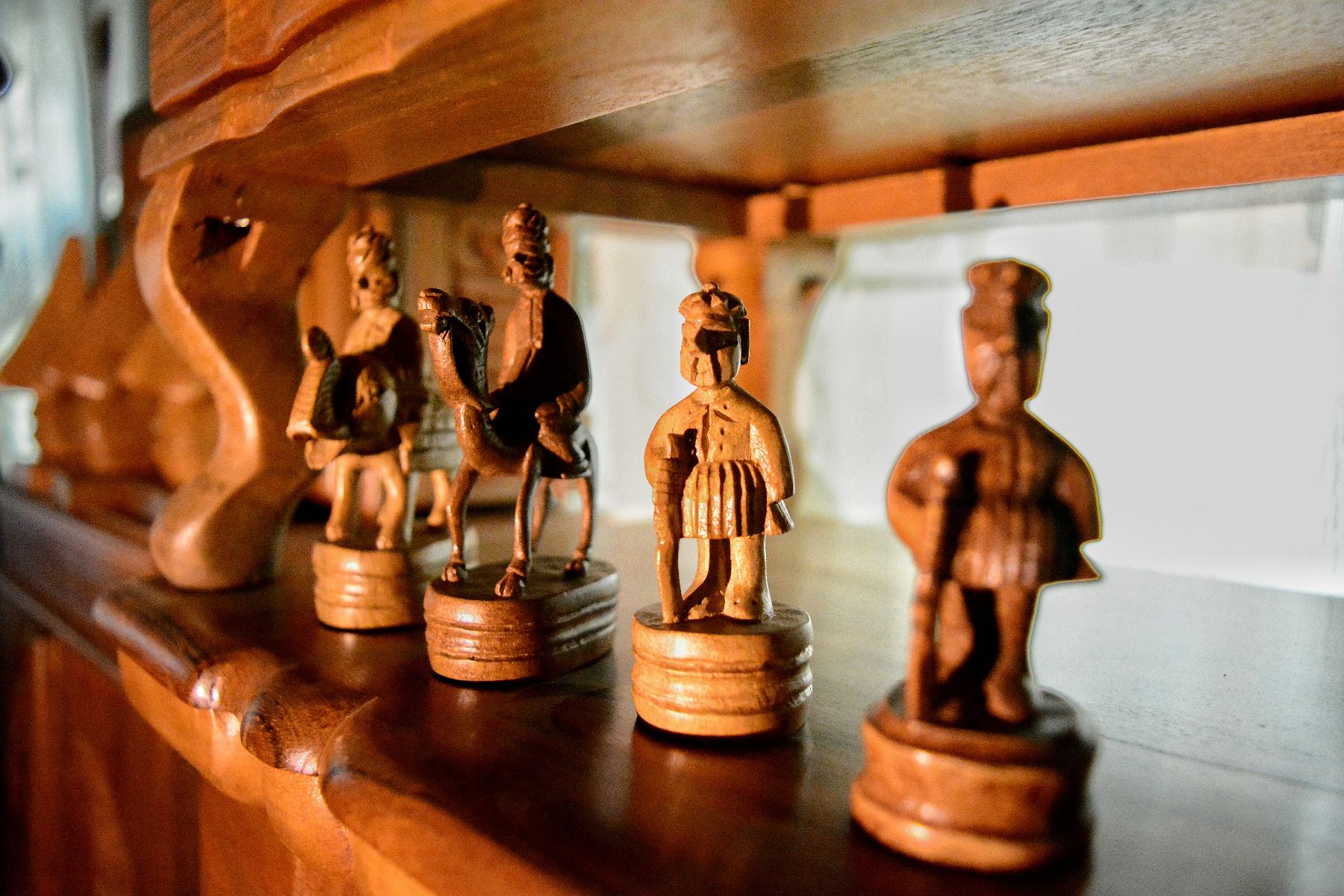 The walnut wood is locally known as dhon laker, meaning wood from the walnut tree. The carving employs a host of motifs that are primarily based on flora and fauna of the region.
Kashmiri artisans practice four main types of carving—raised, engraved, undercut, and plain—and the carving process is an elaborate one, which requires a high degree of skill and craftsmanship.
The wood carving in Kashmir has found its place worldwide due to its exceptional quality.
However, Khalil Mohammad Kalwa, a national award winner in wood carving, is worried as the art of wood carving is diminishing in the valley.
"The new generation is not interested in learning this art and want to earn by some other means which are more profitable."
5) WAZWAN
Wazwan is a multi-course meal in traditional Kashmiri cuisine, served at weddings and other small festive or functional gatherings. The preparation of this meal is considered to be an art, and it traditionally comprises of thirty-six courses, which mostly consists of meat-based delicacies.
Wazwan is regarded by Kashmiri Muslims as a core element of their culture and identity.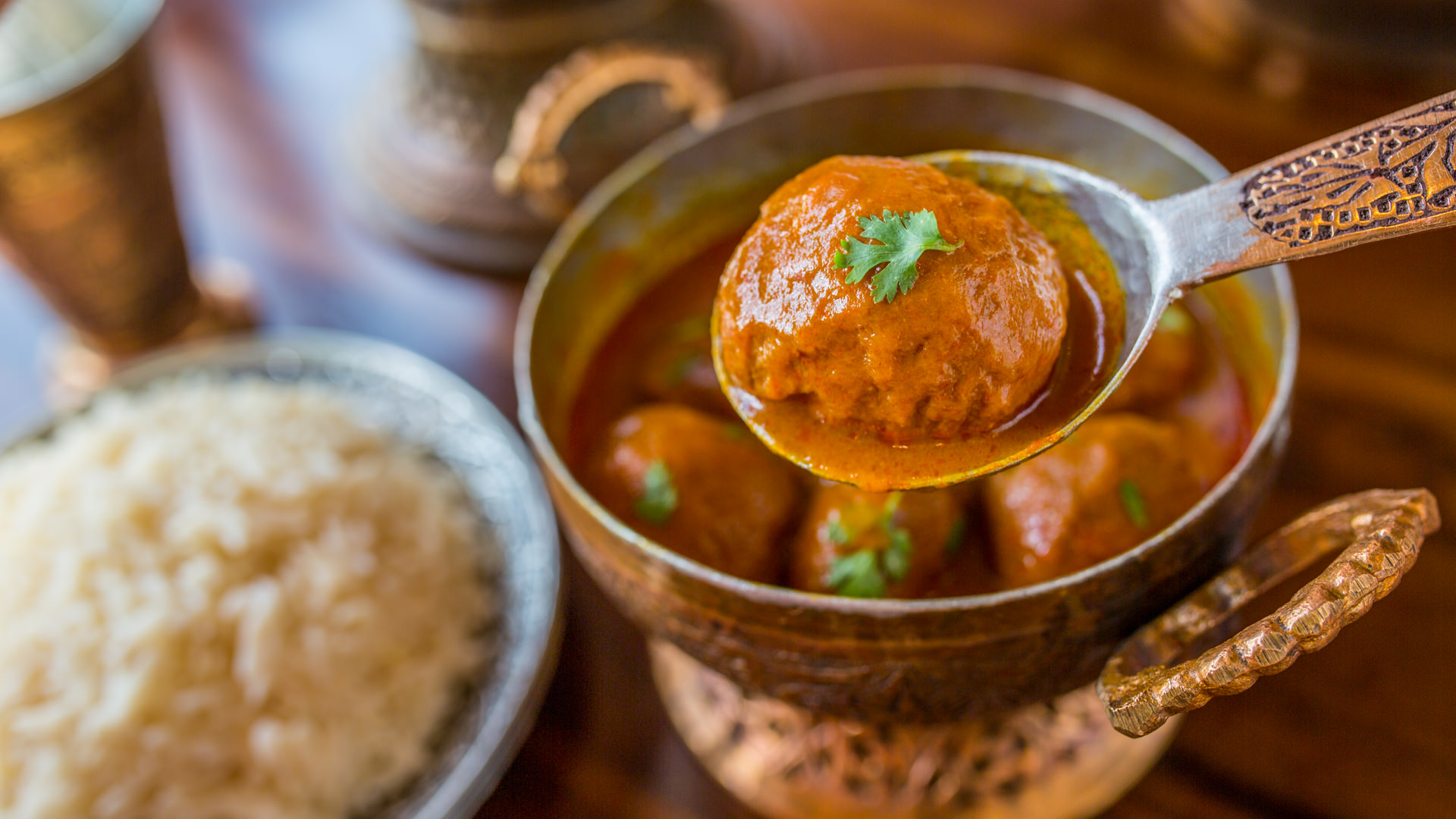 The different courses of the dish are prepared by and under the supervision of the head chef called Vasta Waza, who is assisted by a team of chefs called Wazas.
They use native spices like chillies, mawal, turmeric and saffron are used to achieve the authentic taste in the dishes.
Guests are seated on a dastarkhwan or sheet, usually white and share the meal in a Traem, which is a large copper platter with each platter serving a group of four people.
A ritual cleansing of hands marks the beginning of serving the courses. The Tasht-è-naer, a jug and basin used for washing hands are passed among the guests.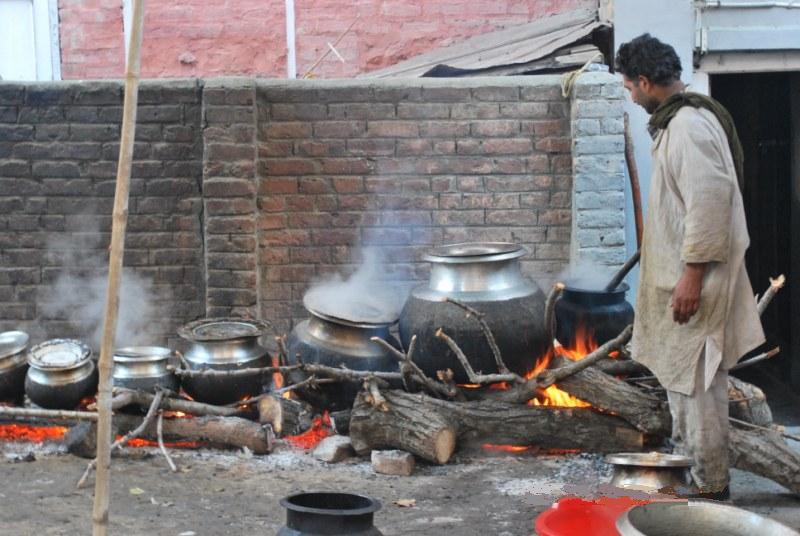 Some essential delicacies of Wazwan include—Tabakhmaaz (barbecued lamb ribs prepared in ghee), rista (a spicy gravy preparation of meatballs), and gushtaba (a big meatball cooked with yoghurt) and served at the end of the meal.
In short, Wazwan is not only a meal but an experience of Kashmiri hospitality.
We bring stories straight from the heart of India, to inspire millions and create a wave of impact. Our positive movement is growing bigger everyday, and we would love for you to join it.
Please contribute whatever you can, every little penny helps our team in bringing you more stories that support dreams and spread hope.