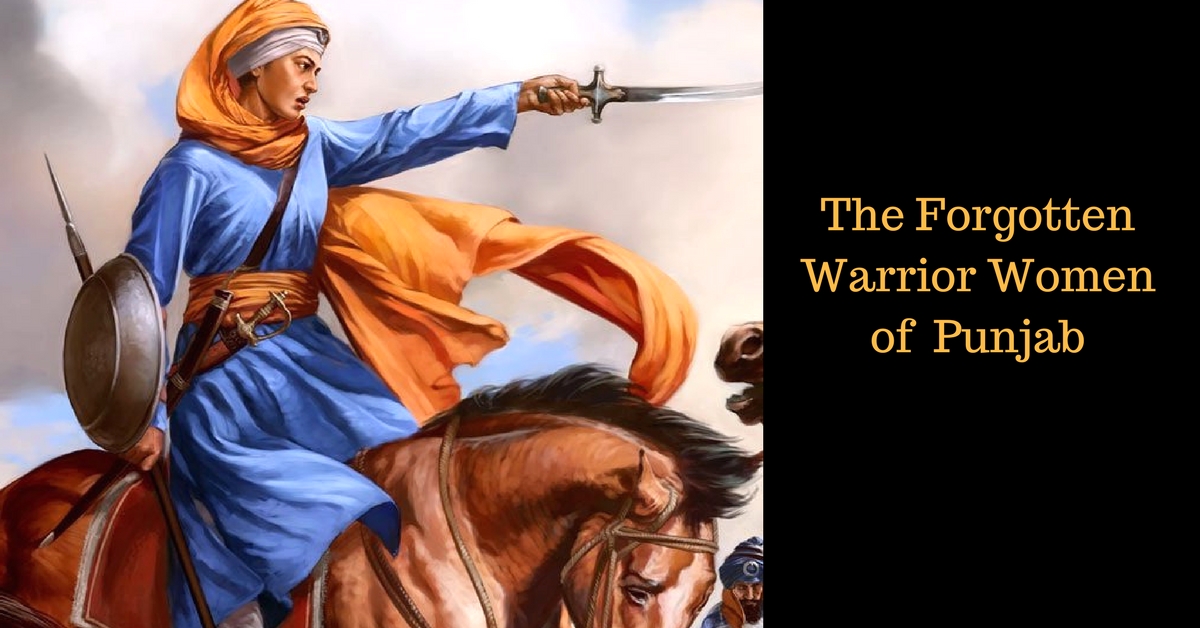 Here are the fascinating stories of four badass trailblazers who each left an indelible mark on history – may there be many more to come!
"Gender equality in combat roles is not a new thing for the Sikhs. We have had it for centuries. Mai Bhago is a great example!" – Harjit Singh Sajjan, Defense Minister of Canada
From the legendary Amazons of Greek Mythology to Queen Boadicea of Roman Britain, warrior women have fascinated the world for millennia. India, too, has its own share of indomitable women who proved themselves to be fierce fighters and skilled leaders.
From outlining military strategies to storming battlefields, these unflaggingly courageous Indian women were truly a force to be reckoned with. Rani Lakshmibai and Kittur Chenamma are two of the more famous examples. However, there are many more whose stories have been forgotten.
Among these are the warrior women of Punjab — Mai Bhago, Sada kaur, Jind Kaur and Bibi Sahib Kaur — who each left an indelible mark on history. Here are the fascinating stories these badass trailblazers –
1. Mai Bhago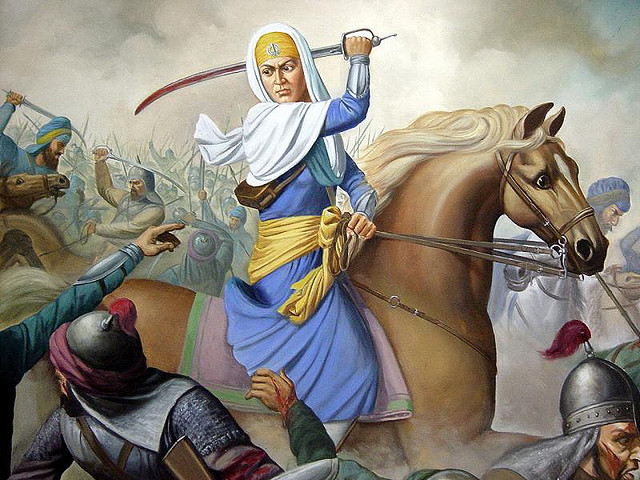 Photo Source
Mai Bhago, also known as Mata Bhag Kaur, was the first woman in Punjab to lead troops on a battlefield in 1705. Born in the village of Jhabal Kalan in present-day Amritsar district, she was a devout follower of Guru Gobind Singh Ji who founded the Khalsa (the tradition of warrior-saints).
In 1704, the city of Anandpur Sahib (the residence of Guru Gobind Singh) was under relentless siege by the combined forces of the Mughal army and the local hill chieftains. When 40 Sikh followers from her village decided to give up and desert their Guru in adverse battle conditions, deeply distressed Mai Bhago refused to have any of it.
Instead of convincing them to change their minds, she herself suited up in battle armour and rode into the Battle of Khidrana, embarrassing the 40 men into following her example. Under her leadership, the men fought ferociously till their dying breath, forcing the enemy (who were chasing Guru Gobind Singh) to withdraw.
Later, the Guru renamed the forgiven 40 Sikh men chaali mukte (the forty liberated) and the village of Khidrana as Muktsar (the pool of liberation). As for Mai Bhago (the only survivor of the battle), she was so good on the battlefield that he fulfilled her wish to become his bodyguard. Interestingly, Mai Bhago's weapons can still be found in Sikh museums and Punjab's Armed Forces Preparatory Institute for Girls has been named after her.
2. Sada Kaur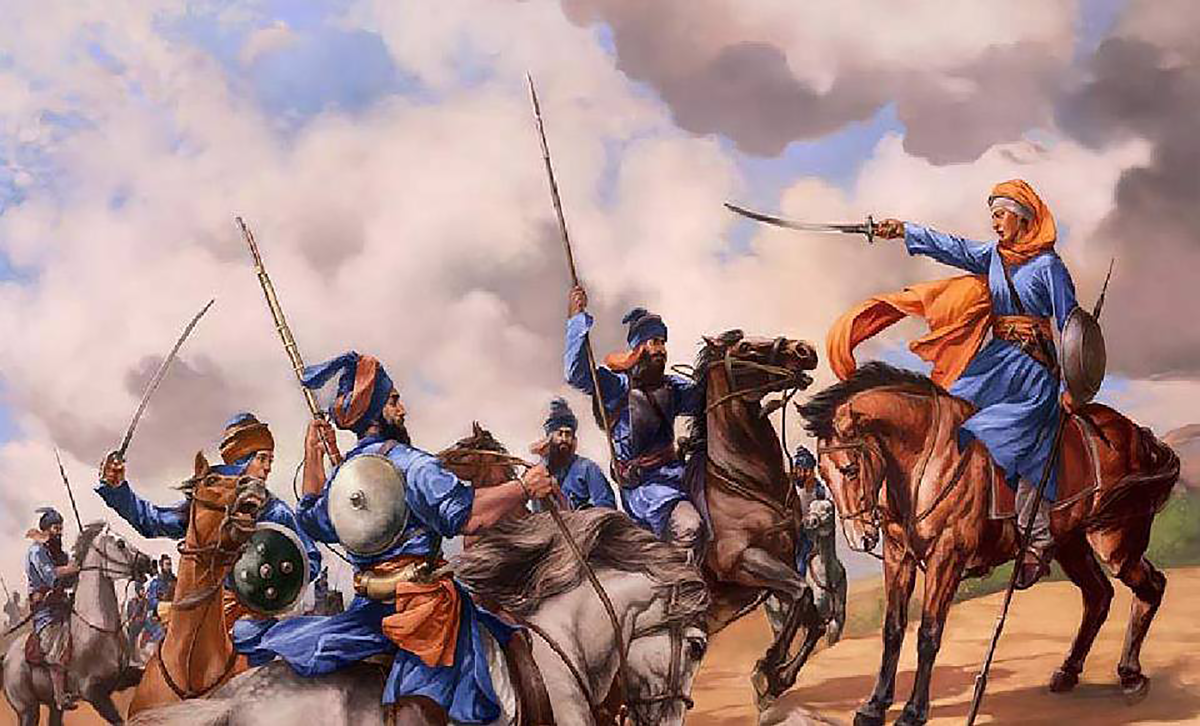 In the local folklore of Punjab, Rani Sada Kaur of Batala is considered the chief architect of Maharaja Ranjit Singh's remarkable rise to power. The leader of Kanhaiya misl ( a sovereign state of the Sikh Confederacy in 18th century Punjab), she was Ranjit Singh's mother-in-law and later, his sole regent after his parents died.
It was Kaur's sound counsel and material resources that helped the young prince defeat his rival chiefs, assume the title of Maharaja and unite Punjab into a one-nation state. The military mastermind also led the armies alongside Ranjit Singh on his war campaigns and negotiated at diplomatic tables.
She is remembered for her outstanding bravery and war tactics during the campaigns of Amritsar, Chiniot, Kasur and Kangra. Even during the expeditions against the martial Pathans of Hazara and Attock, it was Kaur who took the lead as a military strategist. Intriguingly, she is mentioned as "one of the greatest generals of her time" in Afghan records!
3. Jind Kaur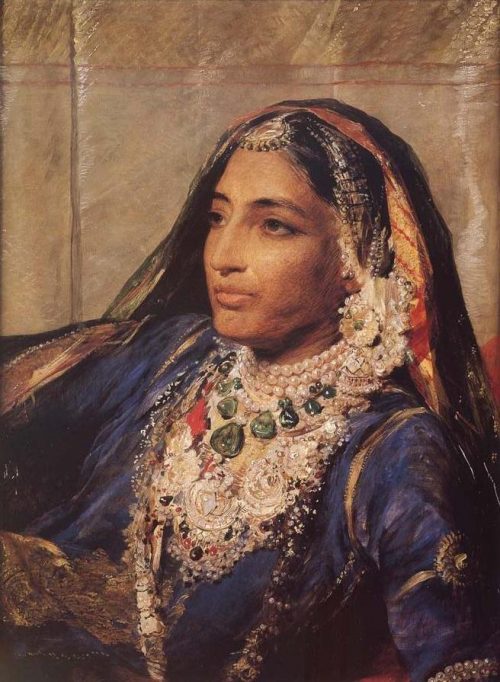 The last queen of the Punjab Empire, Maharani Jind Kaur (or Jindan, as she was also called) waged two wars against British rule in India. Her campaign against colonial rule began when she was still in her 20s — her husband, the last Maharaja of the Punjab, had died of a stroke in 1839 and the British were trying to wrest the kingdom from her infant son and heir, Duleep Singh.
One of the most remarkable characters of 19th-century India, the feisty queen led the court, discarded the prevalent customs of sati and purdah and held meetings with ministers and the military, all of whom followed her counsel. Even after losing the first Anglo-Sikh war, her power and influence continued unabated.
To counter this, the British imprisoned and exiled her while taking her young son to England. Over thirteen years passed before he was permitted to meet his mother and bring her to London, where she remained until her death in 1863 at the age of 46.
4. Bibi Sahib Kaur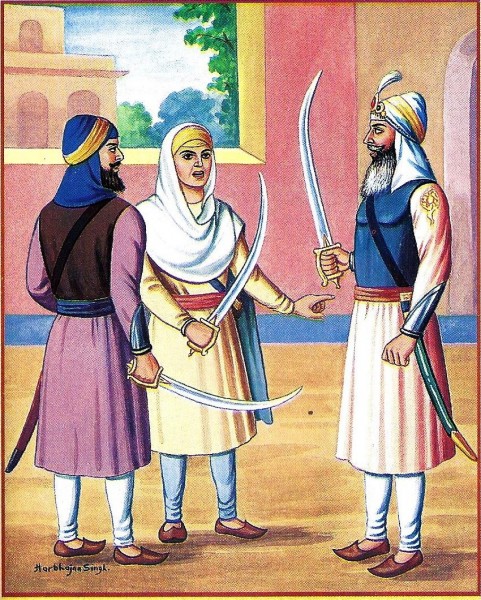 The elder sister of Raja Sahib Singh of Patiala, Princess Bibi Sahib Kaur is one of the few Indian women who has won a battle against a British general. Born in 1771, Kaur was married at an early age to Jaimal Singh of Fatehgarh (in present-day Gurdaspur district of the Punjab).
In 1793, in view of mounting dissensions and security threats within his state, Raja Sahib Singh, recalled his sister and appointed her to the post of Prime Minister. However, she had to soon lead the Patiala army to Fatehgarh rescue her husband who had been captured by a rival chief. Next year, she faced off a large Maratha attacking force in a fierce battle and helped a neighbouring ruler quell insurgents in his state.
In 1799, George Thomas, an Irish adventurer who controlled the kingdoms of Hansi and Hissar turned his attention to Kaur's territories. The gutsy Prime Minister herself led the Patiala army to relieve the besieged towns and battle the British troops till he was forced to withdraw. Her bravery has been memorialised in the words of Thomas who noted that "she was better than her brother" in defending the capital city of Patiala.
---
You May Like: The Story of Rani Abbakka Chowta, the Fearless Warrior Queen of Tulu Nadu
---
Like this story? Or have something to share? Write to us: contact@thebetterindia.com, or connect with us on Facebook and Twitter.
NEW: Click here to get positive news on WhatsApp!
We bring stories straight from the heart of India, to inspire millions and create a wave of impact. Our positive movement is growing bigger everyday, and we would love for you to join it.
Please contribute whatever you can, every little penny helps our team in bringing you more stories that support dreams and spread hope.