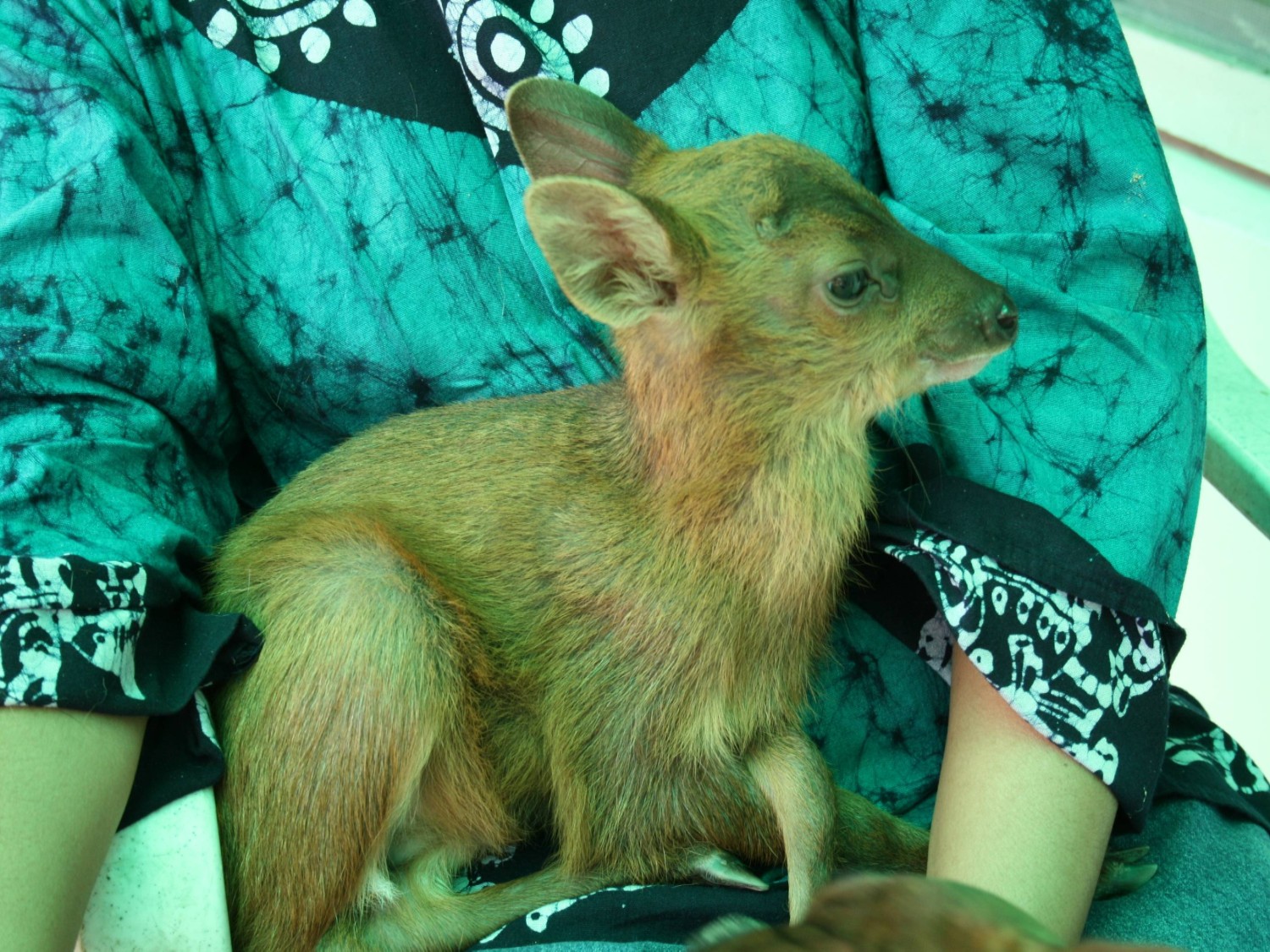 We lived in serene settings with our dog Spike, and now Rudy joined us, bringing entertainment into our routine lives.
Last week, I read in the newspapers about how a mother Sambar deer in the Delhi zoo abandoned her little newborn fawn as she felt it was too weak to survive.
This is a natural and yet rare phenomenon and in the wild when such a thing happens, the fawn obviously dies. However, since this little one was born under the watchful eyes of the zoo staff, they decided to take over caring for the fawn, which is now being hand raised at the zoo hospital.
Very soon, they hope, the fawn will be fit enough to be united with the herd.
 This article brought back memories of how we raised a barking deer fawn a few years ago, beyond Naushera close to the Indo-Pak border.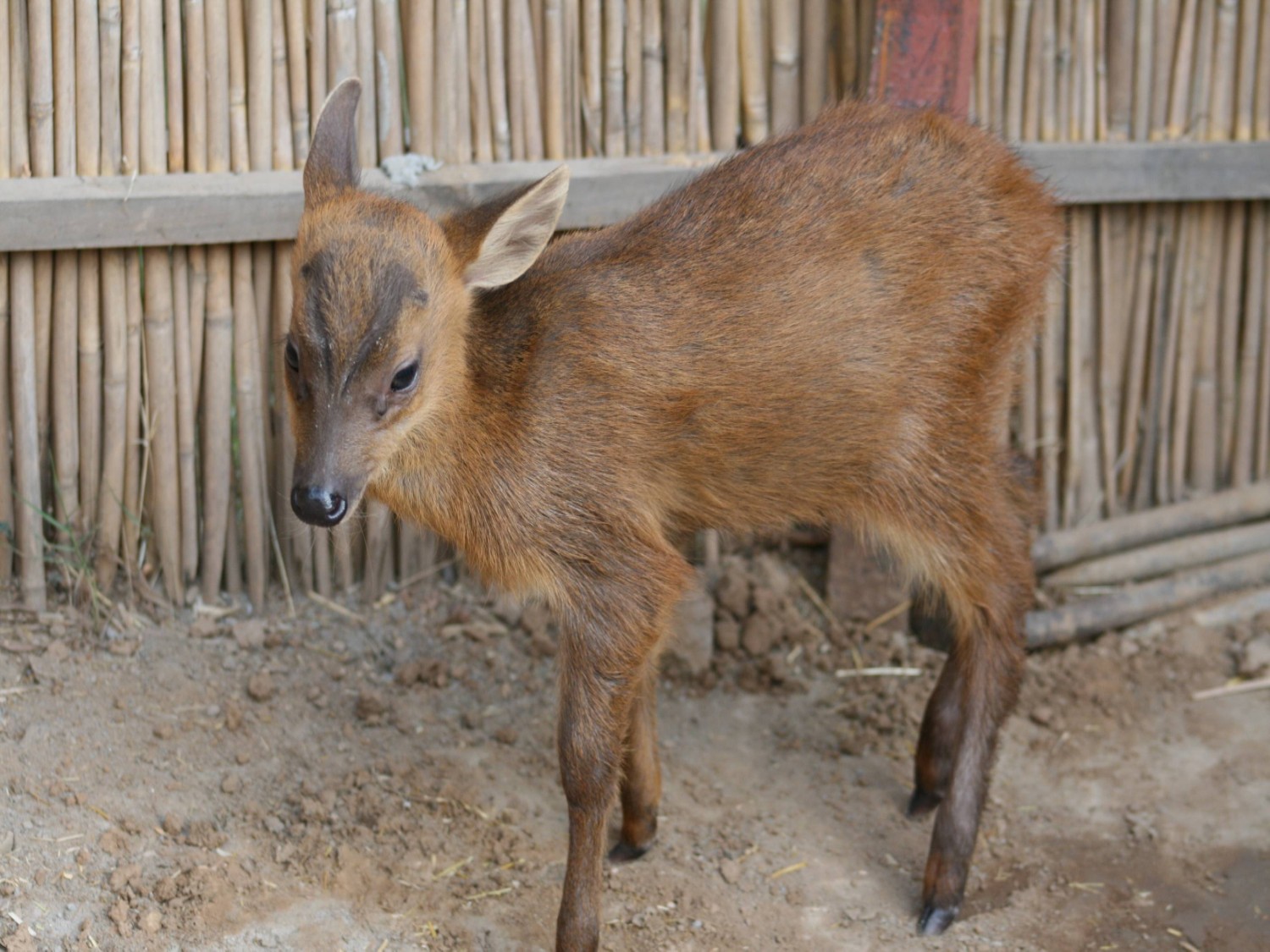 My husband, an army officer, was posted to this non-family station and I had gone to spend two months with him during summer. We have been fortunate to have taken care of numerous abandoned animals and birds in various places and have been able to successfully release them in the wild, once they were old enough to fend for themselves.
Towards the end of summer, the locals usually set fire to the dried pine needles fallen on the ground, to clear it up before the rains. This enables the grass to grow easily once the rains begin. These fires usually cause disruptions in the peaceful lives of the birds and animals around.
It was in one of these fires that Rudy was abandoned by his mother, who had to run off with the herd, to save her own life.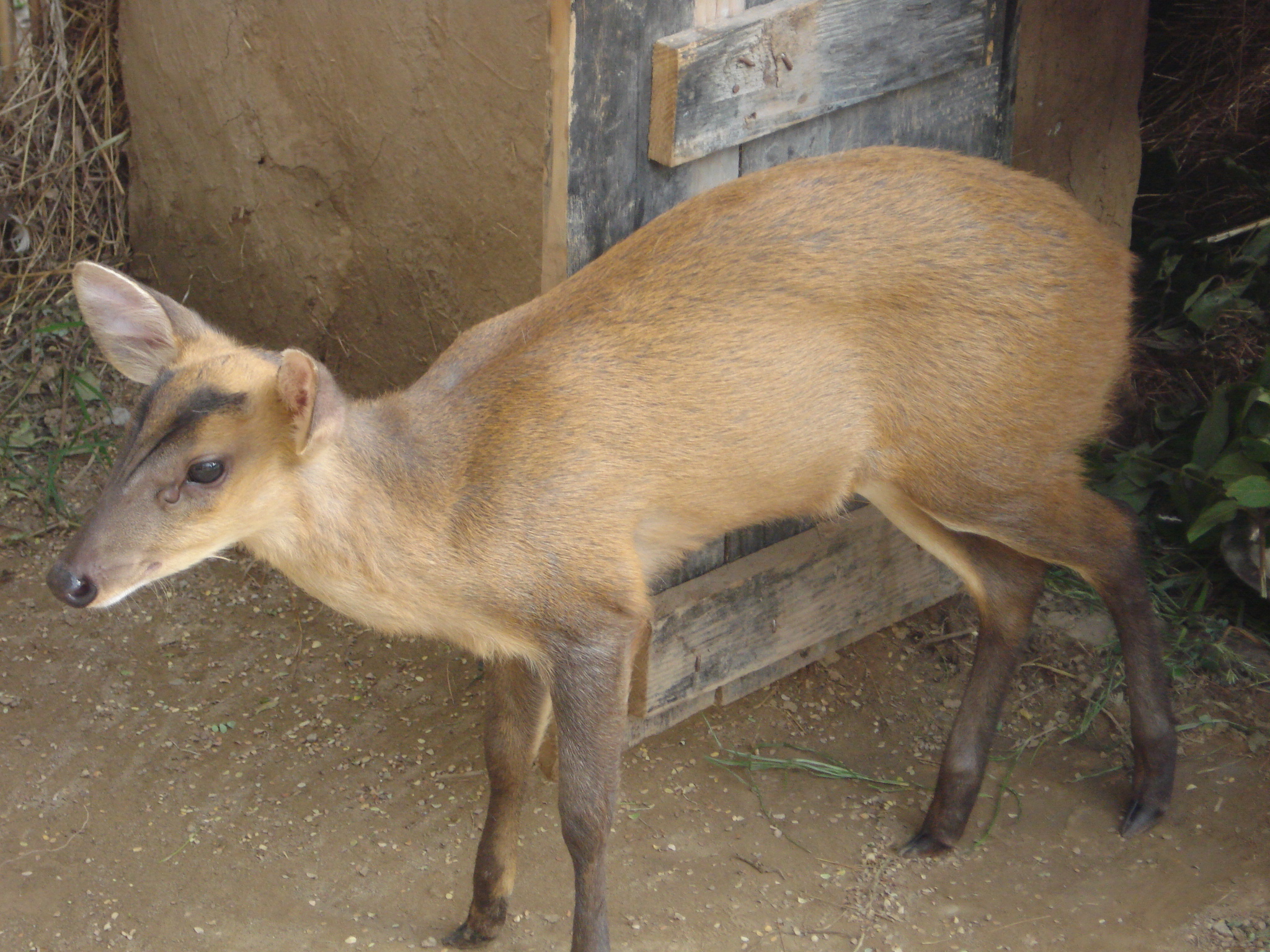 After the fire subsided, when a few military men were returning to their accommodation after a night patrol, the little fawn decided to follow them. He was hungry and miserable, so the kind-hearted men got a feeding bottle and began hand raising him. As I was on holiday close by, the fawn was bundled up into a vehicle and transported to my home, to be taken care of by me.
Rudy, short for Rudolf, came into our lives like a storm.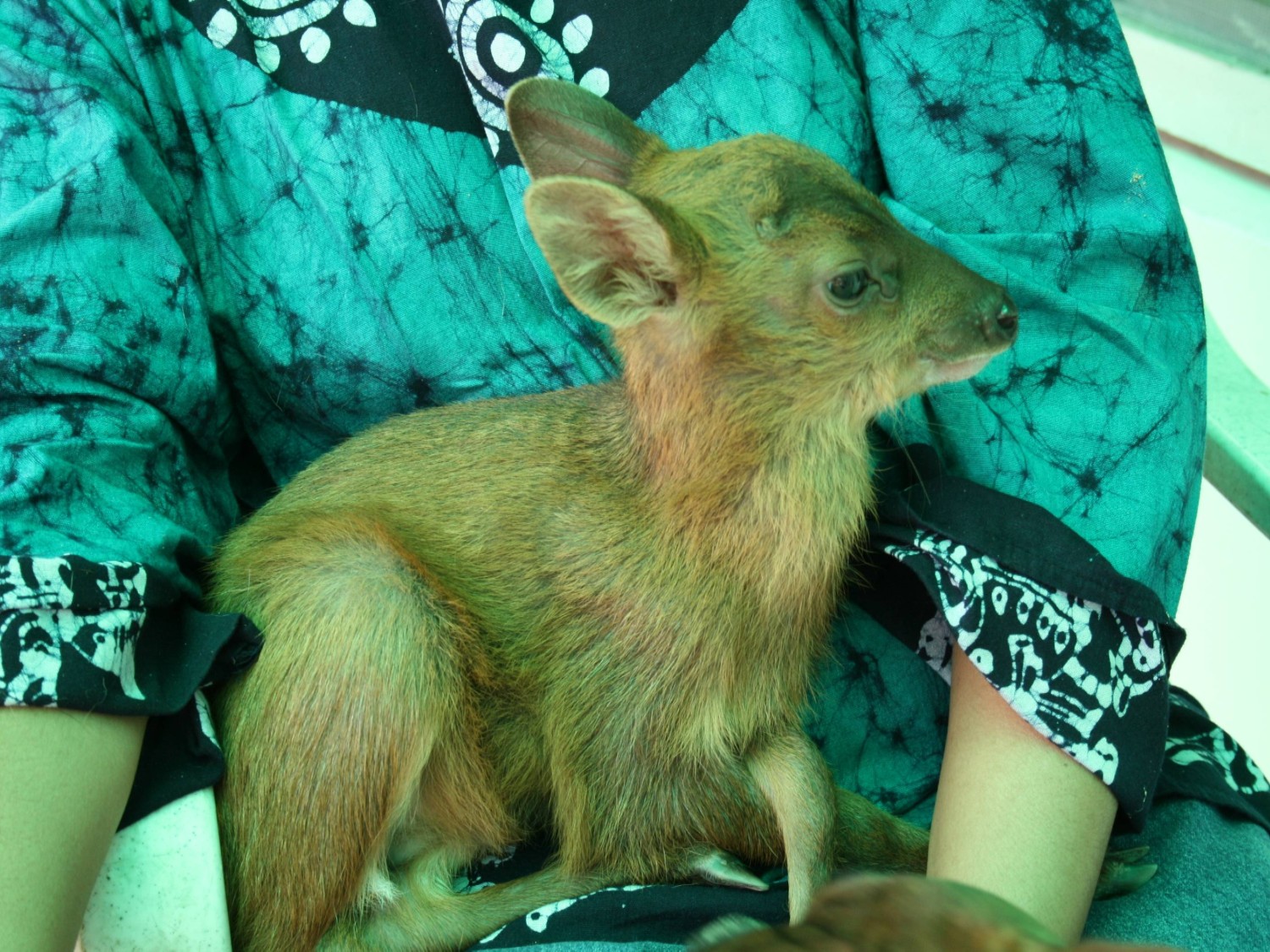 It was really fun having Rudy around in our little cottage – which had a small fenced off garden. There was a pen made at the end of the garden for a pair of geese. The geese had been moved out, and this became Rudy's home. The two of us lived in these serene settings with our dog Spike, and now Rudy joined us, bringing entertainment into our monotonously routine lives.
The first few days were frightening for Rudy. He would come out of the pen on seeing the bottle in my hand, have his feed and run back inside to the safety of his new home. Every time I tried touching him when feeding him, he would dart into his home with fear.
After a few days he began getting comfortable with the human presence around him. He also started allowing our dog to go close to him and smell him.
I would feed him 4-5 times a day. Seldom did he come out of his home and ask to be fed.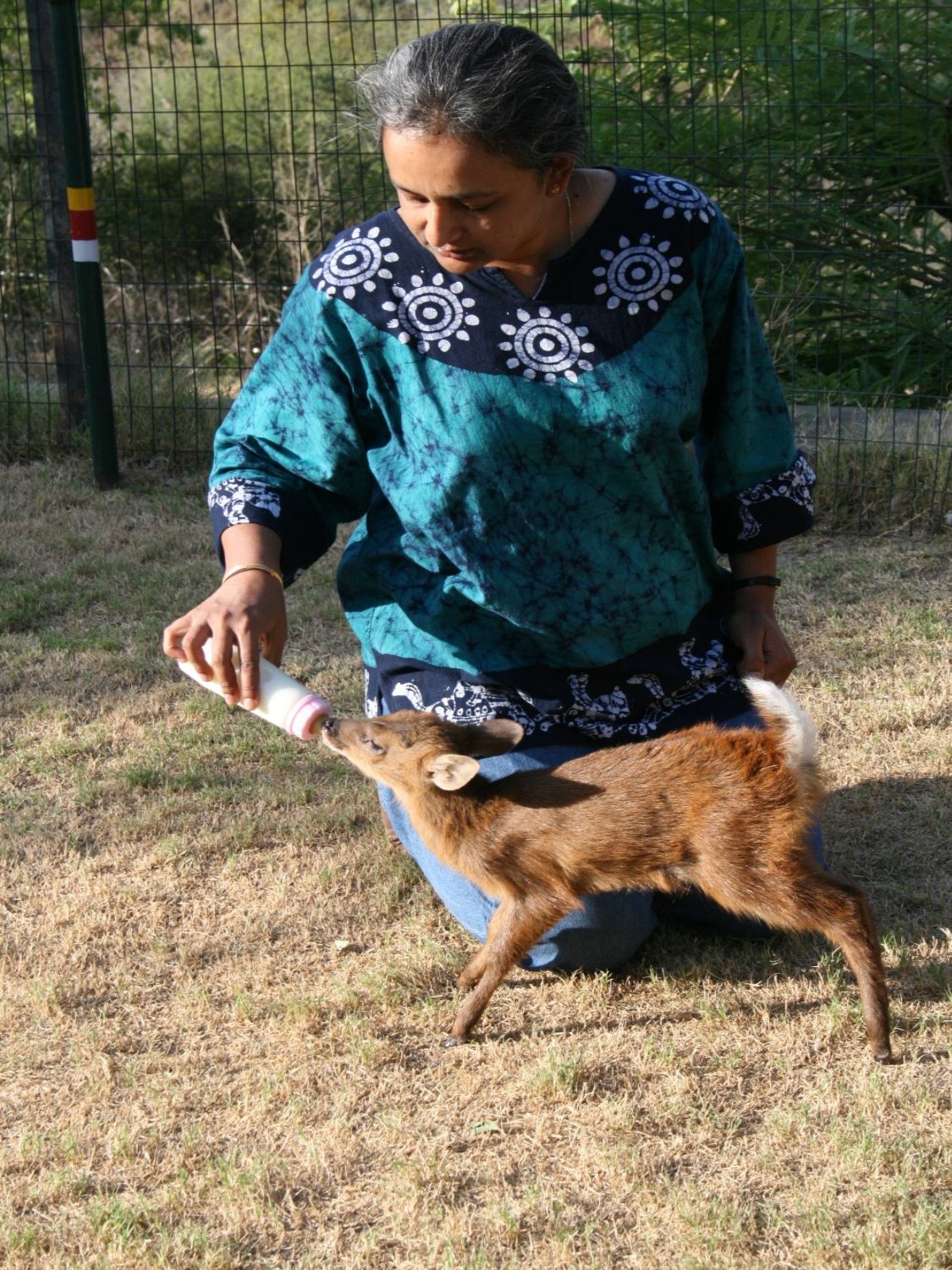 Within a week Rudy was all over. He would take every opportunity to enter the house if he found the door open. He would follow Spike everywhere in the garden and inside our home. However, whenever he was sleepy and needed his time, he would walk into his pen and settle down for a little nap.
Within a month, he began spending more time outside the pen, lying down in different corners of the garden whenever he wanted his rest. He would come to life at dusk, and if there were rain clouds in sight, it delighted him even more. A natural instinct would make him spring around in happiness giving his limbs the required exercise. Spike found this interesting too and would try to jump the springy jump too, slumping into a bundle every time he got his limbs off the ground.
Rudy found Spike interesting and would spend as much time with him as possible.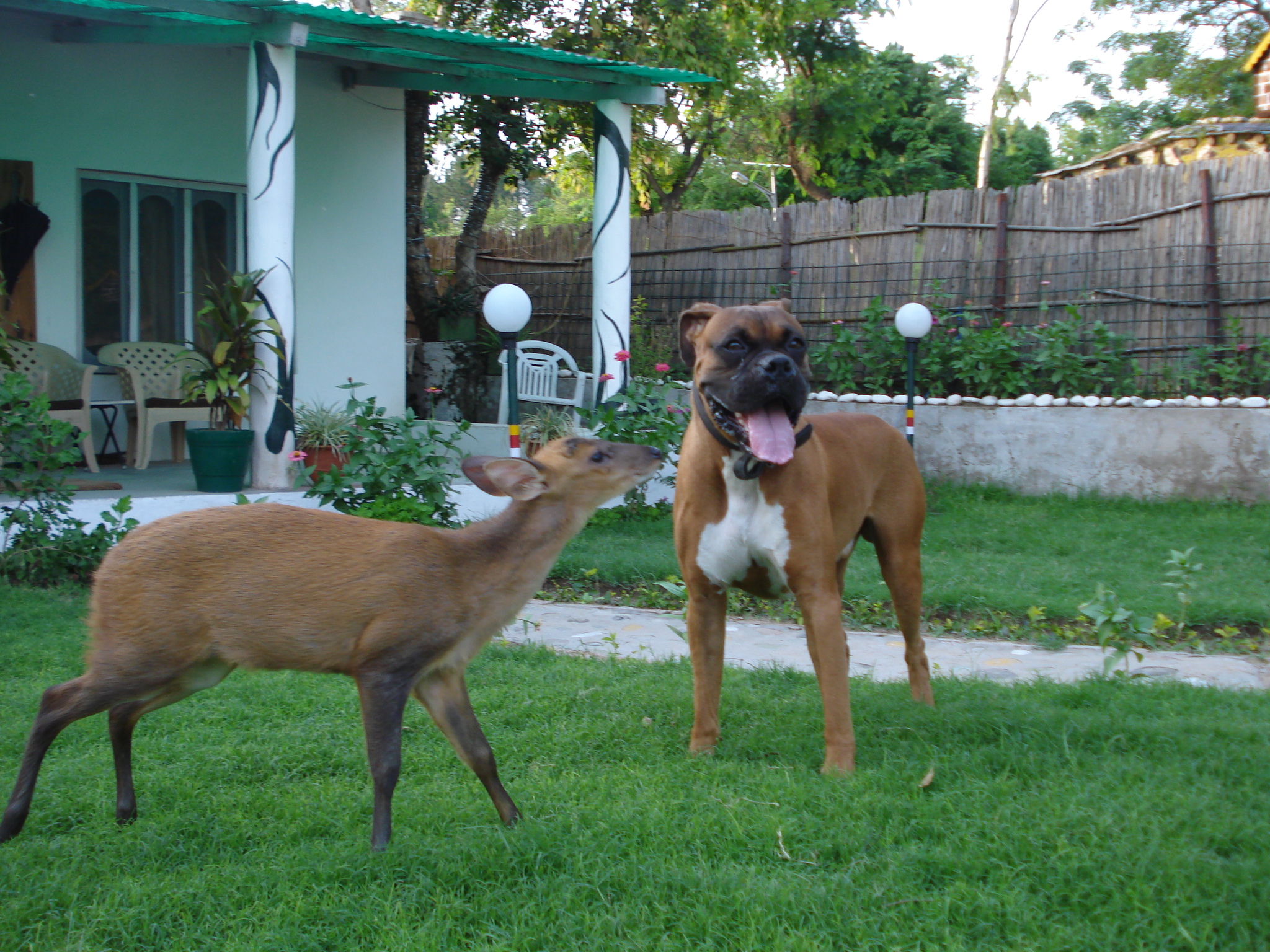 Within the second month, his antlers, as well as his canine teeth started growing. The canine teeth that are called tusks grow a little longer than usual and can be seen when the mouth is closed.  There would be irritation on the head where the antlers were growing, and Rudy would need to itch.
Very often one would see him rubbing his head against Spike. Our poor clueless dog would just indulge the little one, like a big loving brother. If Rudy found Spike just sitting around and felt he wanted to play, he would go behind him and nudge him, making Spike jump up and play along.
The two of them spent a lot of time together and were a treat to watch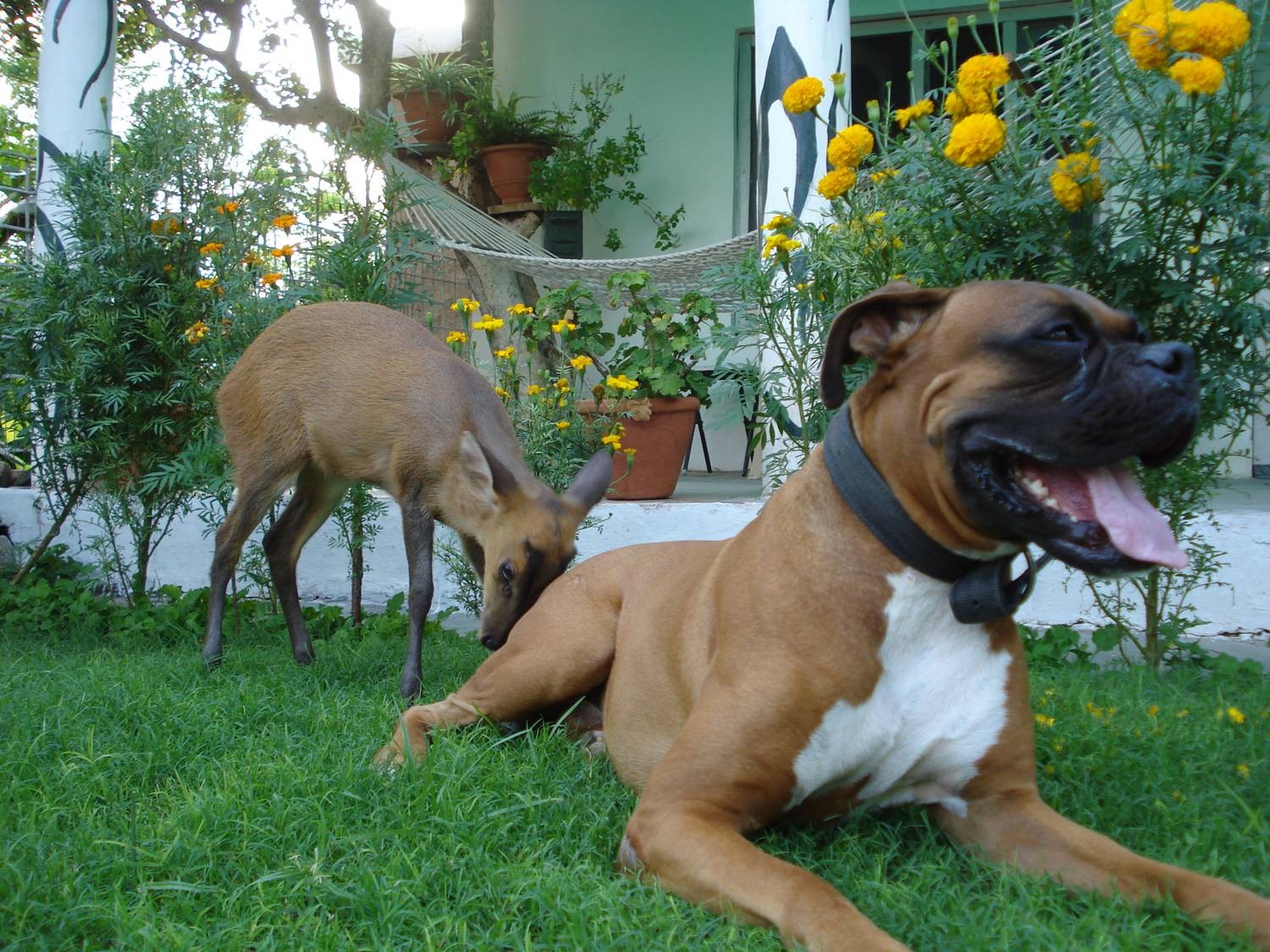 Rudy found Spike's food interesting as well. The mix of chicken and rice that was served to Spike always interested Rudy, who would make it a point to put his head into the feeding bowl too and take his share of the sumptuous meal. By the time he was three months old, he had begun nibbling at the grass and fresh leaves in the garden. He would also eat the hay stacked up in his pen which was meant to keep him warm and cozy.
There were times when he would stand next to Spike when my husband would be at the breakfast table. Spike enjoyed table scraps, and now Rudy did too – eating parathas, puris or bread. Rudy easily fit into the routine of the household and yet did all that which his natural instincts pushed him to do.
 Within six months, Rudy had grown up a lot and looked much bigger and better.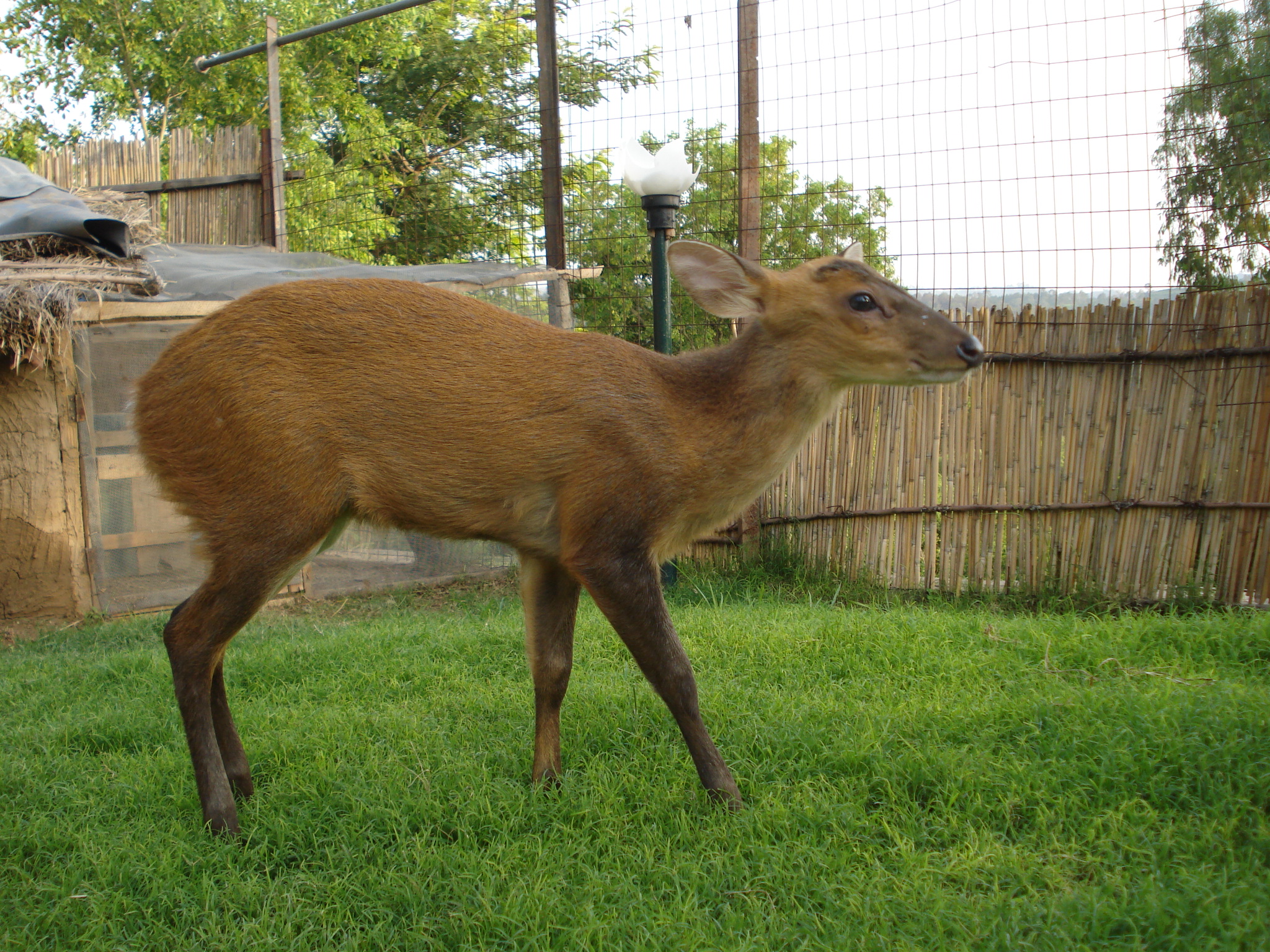 I had to return to Hyderabad after my two months summer vacation with my husband and the animals in Naushera. I would keep getting photographs and reports about them. The very next summer, in 2010, I was back to our little cottage and the animals there.
Very often it would feel like living in a forest guest house, except that the animals moving around in the garden, were our own.
Around a year and a half after his arrival into our lives, my husband and his colleagues had to move out, and hence they had to find a safe place to leave Rudy.
He was taken to the Forest Department office in Naushera town and left with the authorities there. There was a little stream behind the Forest Department Office, and barking deer were spotted every evening there.
Rudy joined them and very soon became part of a new herd.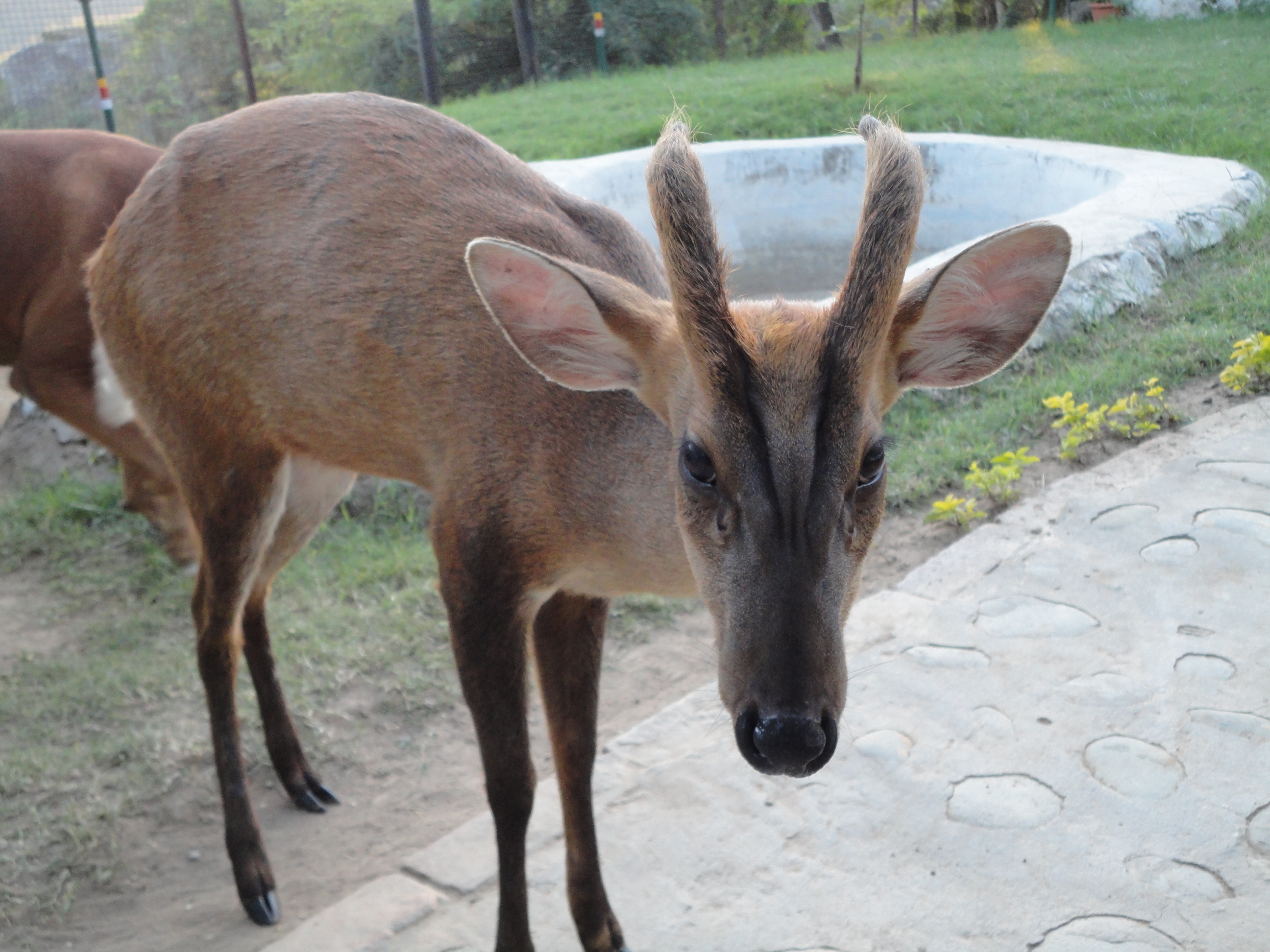 Every animal or bird that lives with us introduces us to a new species. Rudy did his bit by introducing us to barking deer. We have to read up a lot and learn about their habits to be sure we are doing the right things when taking care of them.
We are very fortunate that we are able to add our personal experiences to the knowledge bank that is available to us.
Tell Us More
We bring stories straight from the heart of India, to inspire millions and create a wave of impact. Our positive movement is growing bigger everyday, and we would love for you to join it.
Please contribute whatever you can, every little penny helps our team in bringing you more stories that support dreams and spread hope.