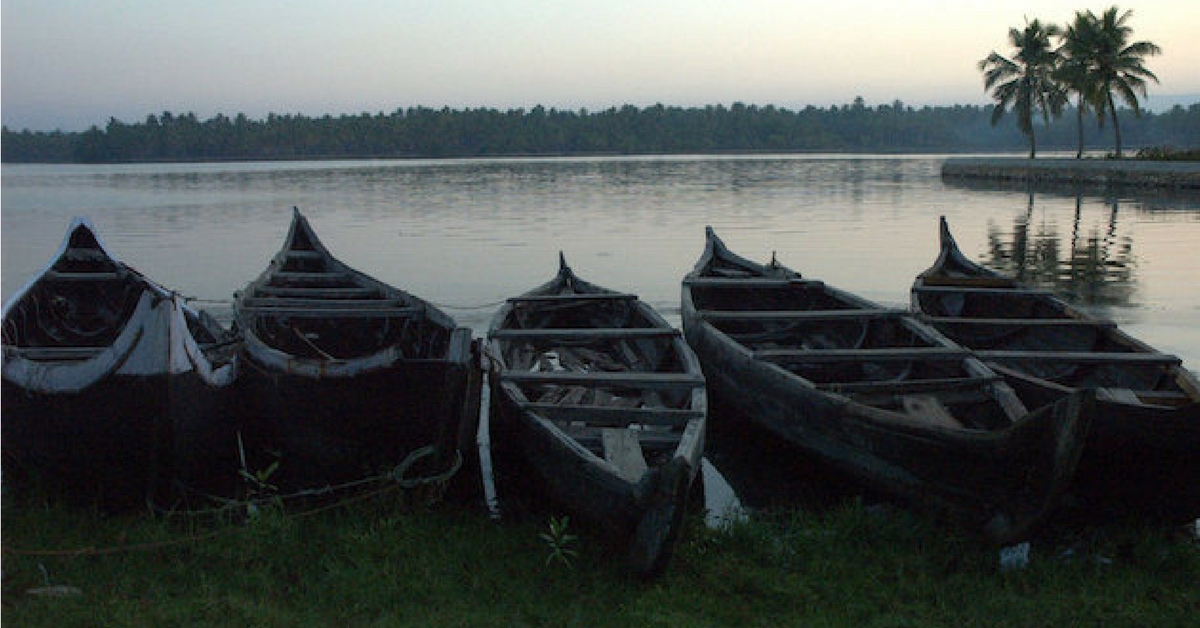 After the century's worst drought, people in Kerala are now getting ready to harvest rain in their backyard wells, temple ponds, and lush forests. Citizens, voluntary groups, and the state government are ready with a set of measures. It just needs to rain. Ajith Lawrence and MM Paniyil take a closer look.
Pre-monsoon rains are already on, and the monsoon is expected to hit Kerala two days ahead of schedule this time. Kerala is mainland India's doorstep for the monsoon where it enters with clockwork precision, on June 1 usually. Now that the rains are here, Kerala has a chance to catch it where it falls, and a policy push to this effect came from Chief Minister Pinarai Vijayan, who is not known for his green sentiments. Extraordinary times in Kerala often demand extraordinary measures.
This tropical state, lying between 8°18′ and 12°48′ North latitudes, receives annual average rain of 3,107 mm., enough to sustain rain forests that the state is home to. Even Kerala's drier parts get 1,500 mm. rain, which is more than India's country average. The monsoon rains are spread over 120 to 150 days, in two stretches.
The state is usually so wet that people fetch drinking water from open backyard wells 2-10 meters deep. Temple ponds are always full and deep. You can travel from south to north along waterways almost uninterruptedly. The concern is that all that is going to be an old tale at some point. Scientists have already painted a grim picture of Kerala going dry in the coming years, with changing climate, rising cities, and vanishing forests and farmlands. They say omens are already visible.
Serious crop losses
During the drought, Kerala's farmers have suffered serious crop losses, and even wetland ecosystems that ensured bumper crops turned saline and barren with no fresh water inputs. Ornithologists have reported dry land birds flocking to dry lakebeds, and foresters feared wild animals would enter villages in search of water, while dry grass and bamboo posed wildfire risk.
A "grave situation" is how Revenue Minister E. Chandrasekharan called it in his budget speech in March. Over half of the reservoirs have dried up, and he had to disburse ₹295 million to districts to take care of drinking water shortage in the state. Last year, the southwestern monsoon rainfall during June–September was short by about a third, and the northeastern monsoon came late, with an even bigger deficit.
Managing water
Vijayan has urged local bodies to use the Mahatma Gandhi National Rural Employment Guarantee scheme, which ensures 100 days of work to every poor rural household, to build check dams and clean canals and ponds. The centre has announced Kerala as drought-hit, funding the scheme even more. Vijayan has welcomed schools, colleges, local self help groups called Kudumbashree, and local governance institutions to contribute to conserving water in the state's countless ponds and wells, and save rivers, canals, and lagoons that run along and across the whole state.
The chief minster's green mission, known as Haritha Keralam, aims at conserving, cleaning, and clearing up these water bodies. "The success of the Haritha Keralam mission will depend on how far it reaches out to the people," Vijayan said in a media statement.
At the local level, where Kerala has a vibrant Panchayati Raj system, the government has urged the local institutions, as well as 2,00,000 volunteers of Kudumbashree to chip in to the efforts. Kudumbashree is a women empowerment and poverty eradication programme, framed and enforced by the State Poverty Eradication Mission (SPEM) of the Government of Kerala.
State subsidies
The local bodies are promoting rainwater harvesting in houses, with the state government providing subsidies to install rooftop water harvesting systems. A new technology being introduced is in-situ filters that clean up the water at the collection points so that it flows straight and clean into the wells.
The state's low-cost housing lobby comprising of architects, environmentalists, and planners has been promoting water conservation at household levels. At a recent fair at the state capital, they demonstrated harvesting and filtering techniques, and pushed them as a solution to a dip in ground water levels. As per the 2001 Census, 72 % of households used water from open wells, but their numbers reduced to 62 % by 2011.
As for civil society efforts, Mazhapolima (Bounty of Rain), an NGO based in the central district of Thrissur, has floated a participatory effort for groundwater recharge using shallow dug wells. After its success in Thiruvilwamala, the birthplace of the iconic Malayalam writer Vadakke Koottala Narayanankutty Nair, the technique is now catching up elsewhere as well.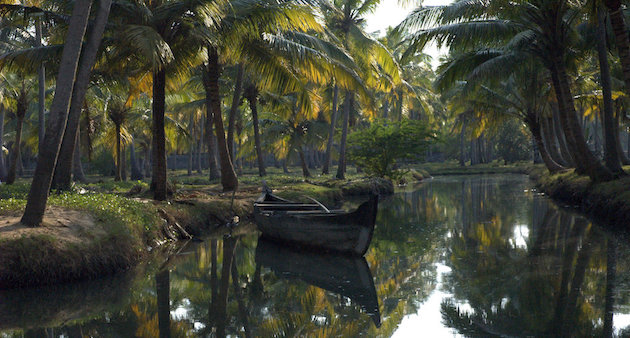 Reining in water extraction
Besides promoting such efforts, the government is considering control on ground water extraction, as minister Chandrasekharan stated in his budget speech. Besides, industry-scale extraction of ground water, destruction of the Western Ghats ecosystem and deforestation, and bad building practices are also contributing to a trend of water shortage, according to some of the green architects.
Sloped roofs are exceptionally good at directing water from the surface into gutters and to collection points. But these gave way to concrete flat roofs during the construction boom of the 1970s and 1980s. The concrete flat roofs are inefficient in terms of insulation from heat and directing water. There has been a very slow reverse trend of late.
Another trend that prevents water seepage into wells is the practice of paving or plastering the space around houses. This leads to flush drainage of water in a matter of minutes. Exposed loose sand, soil, or lawn would aid seepage of rainwater into the ground, contributing to wells and groundwater aquifers.
"The state gets 3,000 mm. of rains on average in a year. However, accelerated run-off to the sea leaves very little water behind," says a Mazhapolima spokesperson. Architect G. Shankar is a Padmashree award winner who heads the Habitat Technology Group in Thiruvananthapuram. He says many of the prevalent building practices go against the housing ethos of the state and the environment. "We need a sustainable construction policy for urbanization," Shankar told VillageSquare.in.
Drying forests
The drought has severely affected Kerala's farmlands, villages, and cities. Also, Kerala's forests and water holes have been drying up, potentially driving animals to villages in search of water. Dried grass and bamboo pose the threat of wildfires that are rare in Kerala.
In northern Kerala, 200 waterholes in three forest ranges of Wayanad district have dried up, forest officials said. In Muthanga range, there are 60 water holes, 100 in Bathery, and 40 in Hurichiyat. Around 400 elephants, 60 tigers, and hundreds of bison, bears, deer, and monkeys drink from these. "Rainfall in Wayanad has gone down by 45 %," Wayanad wildlife warden P. Dhanesh Kumar told VillageSquare.in.
That means the local forest streams have dried up. "Though all the streams connecting Noolpuzha have dried up, we have certain quantity of reserve water in two dams. We have taken steps to fill the water holes with water tankers," said Sajeev M P Kurichiyat, Deputy Range Officer.
Forest officials said the Kabani River was helping them tide over the water crisis. The Kabani is one of the rare east-flowing rivers in the state, with two tributaries – Panamaram and Mananthavady. In Muthanga, Range Officer S Heeralal and colleagues were planning earthen bunds (embankments) and tarpaulin-lined artificial ponds to store water.
Three reasons
Environmentalists have pointed to three reasons for the water crisis in the forests. Quarry operations are flattening many rocky structures along the Western Ghats' foothills, thereby killing springs close to their origins. A lack of green cover on hill slopes increases water runoff, decreasing recharge of springs. A reduction in canopy also reduces soil moisture.
Environmentalists and local officials have been lobbying to put a stop to rampant deforestation and construction in and around Wayanad. A recent demolition drive in the region has stumbled on protests from migrant farmers and patron political and religious groups. The whole operation has had to slow down.
In Kerala, which calls itself God's Own Country, drought is a not just a phenomenon of climate and weather. At the same time, Keralites have also historically taken collective social action to save their environment. The protests scrapping the Silent Valley dam project in rare rain-forests back in the 1980s proved this.
About the authors: Ajith Lawrence is a journalist and community broadcaster based in Thiruvananthapuram. MM Paniyil researches and writes on environmental issues, and is based in Bangalore.
Adapted from an article originally published on VillageSquare.in. Subscribe to VillageSquare's weekly update on the website for more stories from rural India.
Like this story? Or have something to share? Write to us: contact@thebetterindia.com, or connect with us on Facebook and Twitter.
NEW: Click here to get positive news on WhatsApp!
We bring stories straight from the heart of India, to inspire millions and create a wave of impact. Our positive movement is growing bigger everyday, and we would love for you to join it.
Please contribute whatever you can, every little penny helps our team in bringing you more stories that support dreams and spread hope.