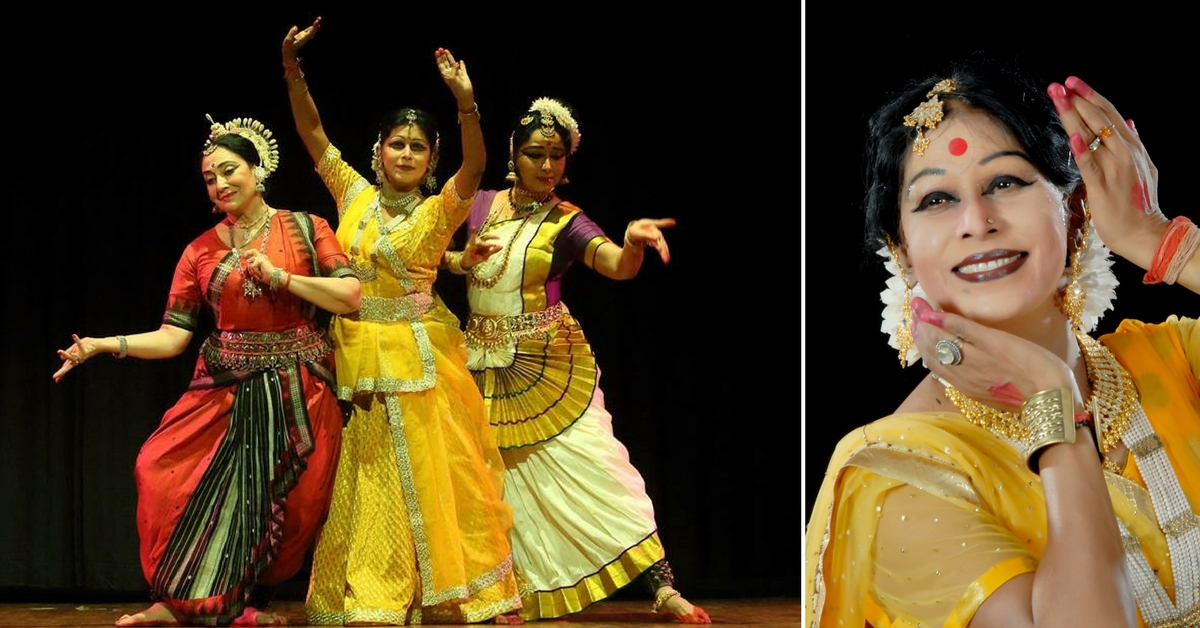 Asavari, a dance school run by Padmashree Shovana Narayan, imparts training in Kathak to aspirants from all strata of society, as well as humane values like sensitivity towards social issues, discipline of the 'guru-shishya parampara', and a message of love, righteous practices, and trust.
The changing times remodel the equation of evolution for civilizations. But sometimes the sad part of growth is unconscious neglect of creativity. Blame it on the fast-paced lifestyle. The impact can be visible in many sidelined or 'close to closure' prestigious crafts and art forms. "You have to maintain a culture of transformation and stay true to your values," said Jeff Weiner.
But the good part is that we have "Culture Catalysts" also amidst us.These culture catalysts weave stories of personal triumph by maintaining the glorious traditions, crafts, and arts through their diligent endeavours, and also by showing us how to contribute our own bits too. Just like this, there is an acclaimed artistic personality who has been extolled and eulogized million of times by the artist community as well as masses. She has been very consistently and conspicuously spreading awareness about Kathak, a traditional, time-honoured dance form.
She is giving a contemporary edge to conventional Kathak by imbibing ingenious and creative annotations. What is remarkable is that she didn't spearhead the dance form just because she loved it or to bring brilliant luminosity to it, but also to use the platform to stretch the dance's enactment to unmapped literary and philosophical themes, and raise critical social issues in a subtle manner sharp enough to touch the hearts of audience. Meet Shovana Narayan, legendary Padmashree Kathak danseuse.
SoCultures, a social commerce platform committed to cultural awareness also, writes about people who inspire generations, helping the world cherish what they already have in their heritage. SoCultures feels privileged to have attended many of Shovana's Kathak performances. She once talked about her love for Kathak in an interview with Hindustan Times, saying, "I had begun learning Indian classical dance at the age of three. Other kids used to run away, but I told my guru that I want to dance."
Shovana is a dancer with a cause. Deeply committed to it, she is aware of the intricacy of society.
Deeply involved with the cause of women's problems and the 'specially abled', she has conceptualized and choreographed several ballets on women's issues and other social issues.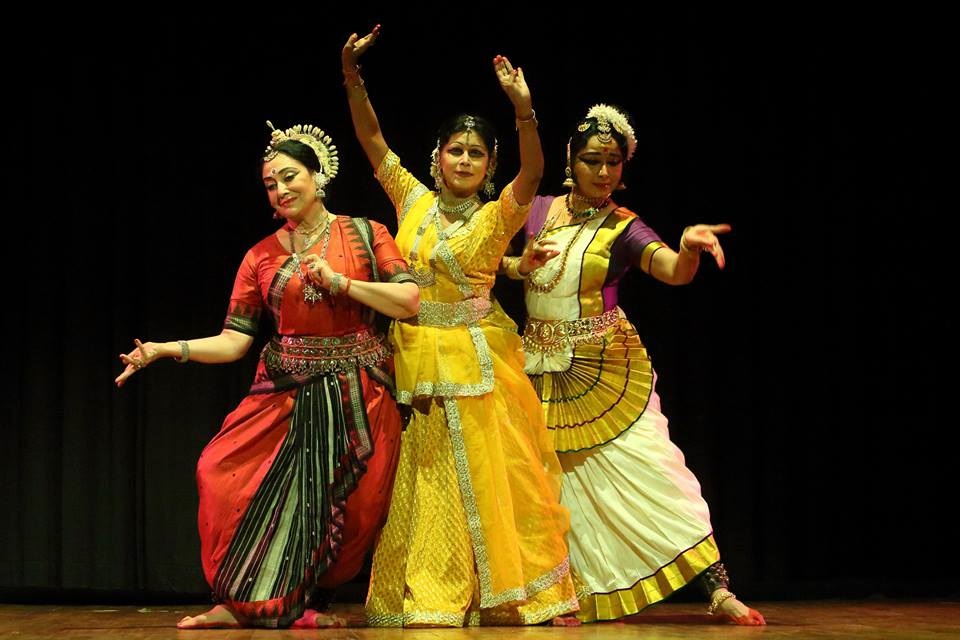 From a busy schedule of teaching, performing, and organizing festivals, she finds time for walking the ramp for NGO kids (recently she walked the ramp for Lakhsyam, an NGO which has been working for the betterment of children and women in India relentlessly), or performs at various charity events.
Giving remarkable exposure to events hosted by several charity organizations, her presentations, through sensitive outpourings and portrayals, have always raised strong voice – whether about the families affected by the Kargil War, or the innocent lives hit by the tsunami, or the devastating Bihar floods, or the sad state of female foeticide.
Shovana has organised various festivals to honour and showcase artists as well as to engage people with tradition and heritage. Among some of her well-known initiatives are the Lalit Arpan Festival, showcasing the torch bearers of different dances; the Asavari Festival, where maestros of classical performing arts perform; and the annual day Rhythm and Joy by students of Asavari, apart from many other endeavours.
Asavari is a dance institute run by Shovana for the last 30 years. Teaching Kathak to bright, young students for over 30 years is a great achievement. Asavari, the Kathak dance institute, was started by Shovana in 1979.
It imparts training in dance, theory as well as practical.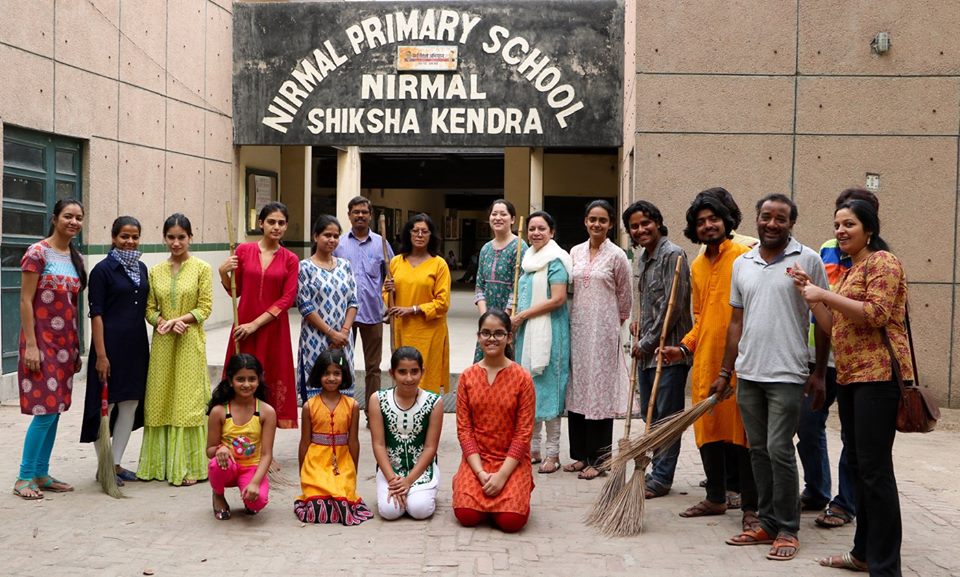 Asavari was started with just two students. Word spread, and soon the place was bustling with new bright-eyed aspiring future torch bearers. The classes are still held at Pandara Road. "I never saw the need to build a separate school. I always believed that an institution is made up of its students, not brick and mortar," Shovana said in one of her interviews. The institute has produced and shaped many professional dancers in their own right. Most importantly, the students are also taught human values, the guru-shishya parampara (teacher-student tradition), and discipline.
"Every day, despite their late nights and parties, the students are here on time, ready to show their mudra and abhinaya," Shovana is full of praise for her students. Her students are also equally proud of their guru. "I feel that if my guru has faith in me, I can take on anything," gushes one of her disciples.
Asavari teaches not only dance, but creative thinking and a tolerant broadminded attitude also. Sometimes the dance enactments are created on unconventional subjects that would have raised the eyebrows of purists. For example, years ago, in 1993, a set of youngsters decided to present a piece based on the burning issue of the day – a case of incest in which the alleged offender was given a clean chit by the court.
Till today, the dancers not only beautify the dance form with footwork, expressions, and mudras, but also beautify the world with powerful performances.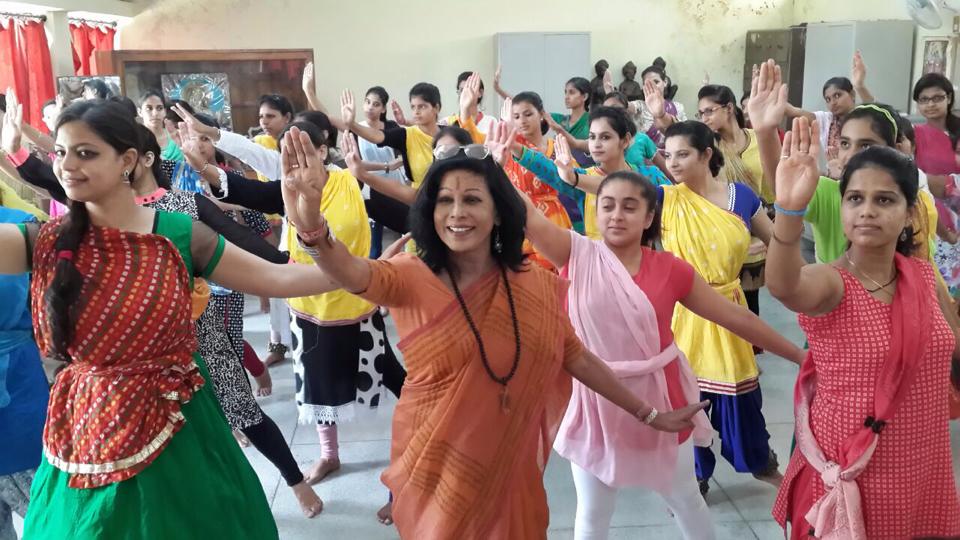 We hope to see Asavari celebrate many more performances and anniversaries with the same upbeat smile.
All images from Facebook.
Find out more about Shovana Narayan and the Asavari Institute of Kathak here.
Like this story? Or have something to share? Write to us: contact@thebetterindia.com, or connect with us on Facebook and Twitter.
NEW: Click here to get positive news on WhatsApp!