For five years now we've been reporting about thousands of good deeds done by thousands of Indians across the nation. And you've been reading those good deeds and appreciating them! Ever wanted to do more than that? Ever wanted to be the one doing the good deed? Or be the one being featured in the news?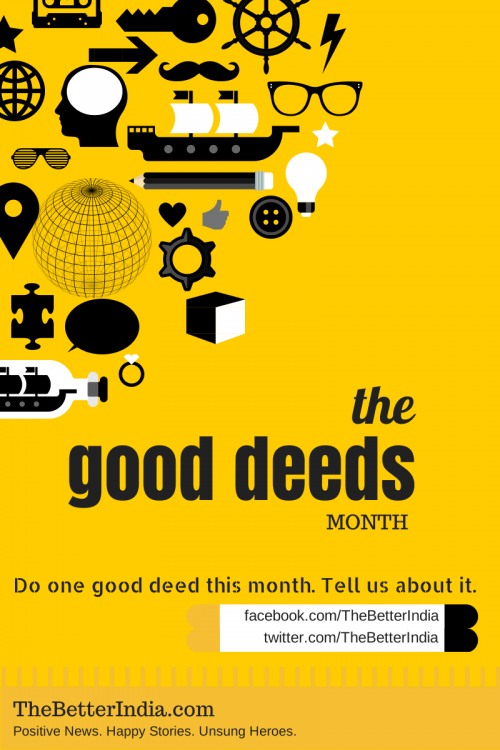 Well, here's your chance to rise and shine! It is time we make some positive news ourselves – and to give you that slight push, we at The Better India are celebrating the last month of the year as The Good Deeds Month!
What exactly can you do?
In these 31 long days, let each of us stand up and do one good deed. It can be anything such as:
Teach children at a neighbourhood construction site
Care for a stray animal
Help someone get a job
Save water at home
Offer your time, money or skills towards a cause
You can do just anything that is close to your heart (something sweet and small will do, you don't have to save the world!)
And whatever you do, remember to post it on our Facebook page or Tweet about it with the hashtag #TBIgooddeed
You could also send it to us via email on contact@thebetterindia.com.
We look forward to hearing about your good deeds this month!
You might just be one of the selected few to make it to our "Good Deeds Hall Of Fame"!
So let's get started! Let's close the year feeling and doing good! We want to clock a hundred good deeds. Are you with us?