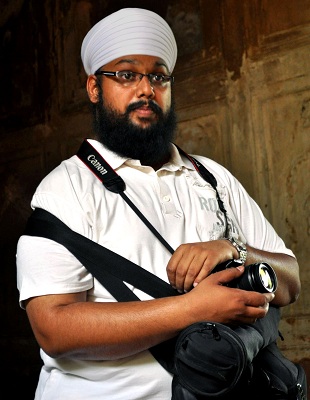 Not many of us know that there are more than 1300 monuments in and around New Delhi! And more importantly, there are only a few who care for the 3 World Heritage Sites, 174 National Protected Monuments and over hundreds of state protected monuments and several unprotected and lesser known monuments of this historical and epical city. Today we proudly feature someone who cares; presenting Vikramjit Singh Rooprai – the creator of www.monumentsofdelhi.com
Not many of us know that there are more than 1300 monuments in and around New Delhi! And more importantly, there are only a few who care for the 3 World Heritage Sites, 174 National Protected Monuments and over hundreds of state protected monuments and several unprotected and lesser known monuments of this historical and epical city. Today we proudly feature someone who cares; presenting Vikramjit Singh Rooprai – the creator of www.monumentsofdelhi.com
New Delhi, the national capital of India – its very name brings into mind the image of Red Fort, lanes of Chandni Chowk, India Gate and many other monumental visuals that are proudly associated with this city. What started as Indraprastha from the times of Mahabharata has now become the darling city in many chirpy songs and movies. It is believed to be established around 2500 BC and since then nearly 90 rulers from a dozen dynasties have ruled the throne through this city.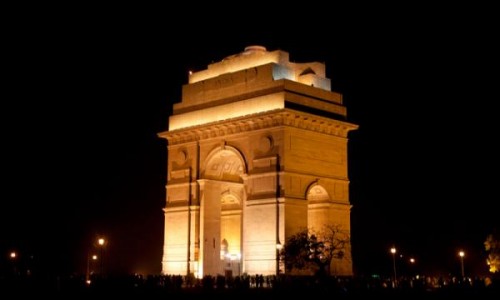 Each dynasty and ruler contributed to the architectural heritage of the city and today Delhi has not less than 1300 monuments within the boundaries of these historic cities, namely Indraprastha, Lal Kot & Qila Rai Pithora, Dar-Ul-khilafat (aka Siri), Tughlaqabad, Jahanpanah, Ferozabad, Deenpanah and Shergarh, Shahjahanabad and the Lutyen's Delhi. This historical importance was enough for Vikramjit to work on an exclusive website www.monumentsofdelhi.com.
It is a website to spread awareness about the rich Heritage of Delhi. We had 1300+ monuments but less than 800 are left. Government of India controls only 174 and Government of Delhi controls around 300-400 of these monuments! Rest all are getting ruined due to heavy neglect. While the government agencies and several NGOs are doing active work to restore these forgotten masterpieces of architecture to their original glory, Monuments-Of-Delhi also wishes to contribute by taking the responsibility to introduce them to the world, so they are no longer ignored and lost in time. The website aims to talk about several ancient mosques, baolis, havelis, walls, gateways, forts, gardens and roads – all those monuments which define the spirit of Delhi.
Indeed, it sounds wonderful and very significant too. So how did Vikram think of working on these lines?
I am an ardent traveler. One day, I realized that I have seen half of India and around 8-9 countries other than India but haven't been able to see Delhi properly. So I set out to discover and explore each and every monument and that was when I realized how ignorant we are! The city we live in has so much architectural treasure and we all keep neglecting or worse, spoiling it! So I took this initiative to spread the awareness.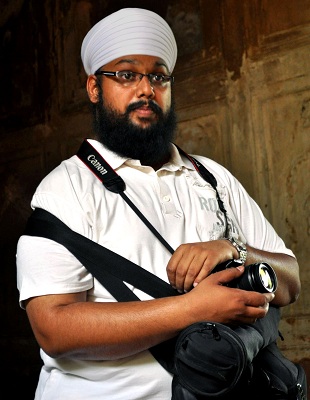 Vikram also runs a club called 'Delhi Heritage Photography Club'. With this club, he takes people to unknown monuments once or twice every month. In the last 2 years, his club has done over 80 Photo-walks and one major exhibition at India Habitat Centre, the details of which can be found on their facebook page.
Delhi Heritage Photography Club has become my life now. I not only feel proud, but also blessed that I bring dozens of people closer to their own heritage. I was working in an MNC, which is one of the top 5 digital marketing companies of the world. I was heading the IT Research Division. But this heritage passion took over so much that I resigned from this lucrative job and started my own IT Company. Today, the company I started 2 years ago helps me pay all my bills and I spend most of my time reading books and exploring the streets of Delhi. Many of my office meetings are followed by some heritage hunt.
Vikram has located and correctly mapped over 500 monuments so far. He plans to find all 1317 monuments and spread the word about heritage in such a way that every child in Delhi will start loving this city. He candidly clarifies,
I am not preserving. I am just trying to spread the awareness. It was a pain in my heart for how careless we are about our own city. We just keep cursing agencies like ASI and Government of India but how much contribution are we doing except scribbling on the walls and pillars! My club is now having 2000 members and spreading awareness about heritage through their photographs. Every few days, I am contacted by some new person, who is interesting in helping the heritage of Delhi. I am inspiring people to write Blogs about heritage and lesser known Monuments of Delhi.
What makes his contribution so praiseworthy is the fact that all this has been done by him alone. Monuments of Delhi is a one man army. Sometimes, he is supported by a few philanthropists; but most of the time, he works alone. Recently, he even organized a Mehrauli Walk with his club members and conducted a Heritage Durbar, where they talked about the origin of Sufism and the 22 Khawajas of Delhi. Vikram had invited famous walk leader Asif Khan Dehlvi to give a talk on Sufism.
Monuments of Delhi website is supposed to contain each and every detail for every monument. These days, I am reading some old books and trying to build up a huge inventory. The website you see right now is just a mock site with dummy data. Real thing is coming up by the end of this year.
We cheer for the dedication and passion of Vikram and whole-heartedly support his cause. People like Vikram are true inspiration who enthuse everyone around to take care of our rich national heritage. Shouldn't we all contribute a bit to this noble cause and work to bring back the glory of old Indraprastha?
This post was published on 
Halabol Voices
, which is an initiative of Halabol – a platform for initiating change, and reprinted here with permission.
Tell Us More
We bring stories straight from the heart of India, to inspire millions and create a wave of impact. Our positive movement is growing bigger everyday, and we would love for you to join it.
Please contribute whatever you can, every little penny helps our team in bringing you more stories that support dreams and spread hope.