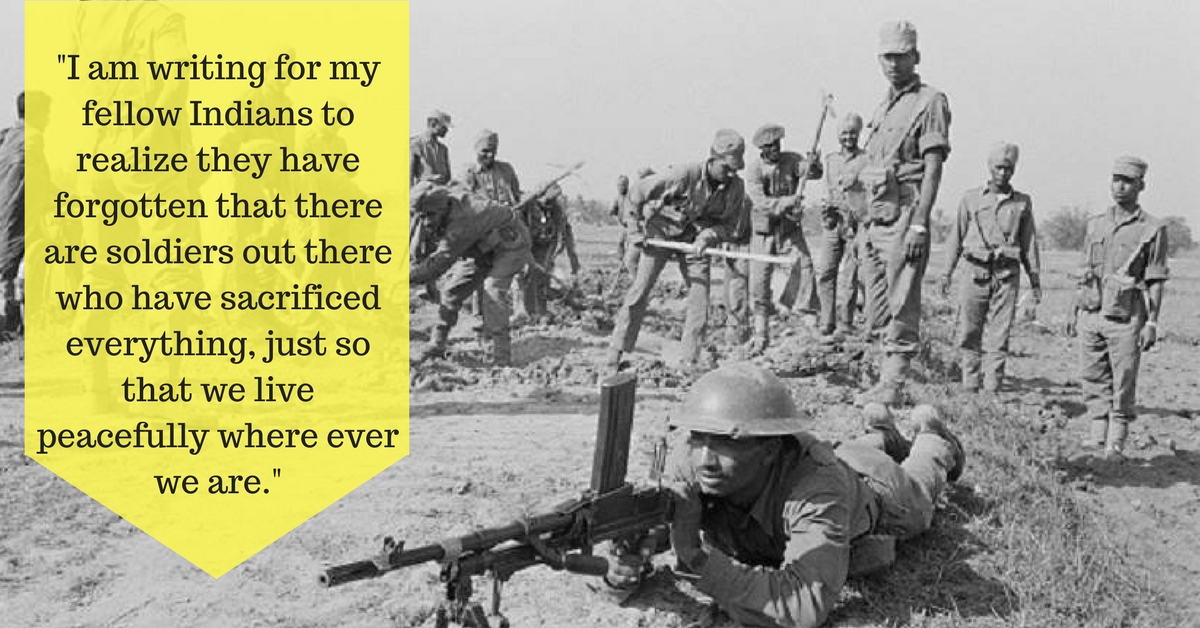 Remembering the lost heroes of Kargil and the men who still sacrifice their lives so we can live ours.
"We sleep safely at night because rough men stand ready to visit violence on those who would harm us." – Sir Winston Churchill.
This was the thought I carried in my head all along my journey from Srinagar to Drass and Kargil. It has been almost fifteen years since we fought the last war with Pakistan… a war in which many parents lost their children, many wives lost their husbands, many children lost their fathers, and I lost dear friends.
In the last 15 years, life has moved on for everyone… everyone except the snowy peaks that saw the bloodshed and those who died in that war. It is true when they say, "For our tomorrow, they gave their today."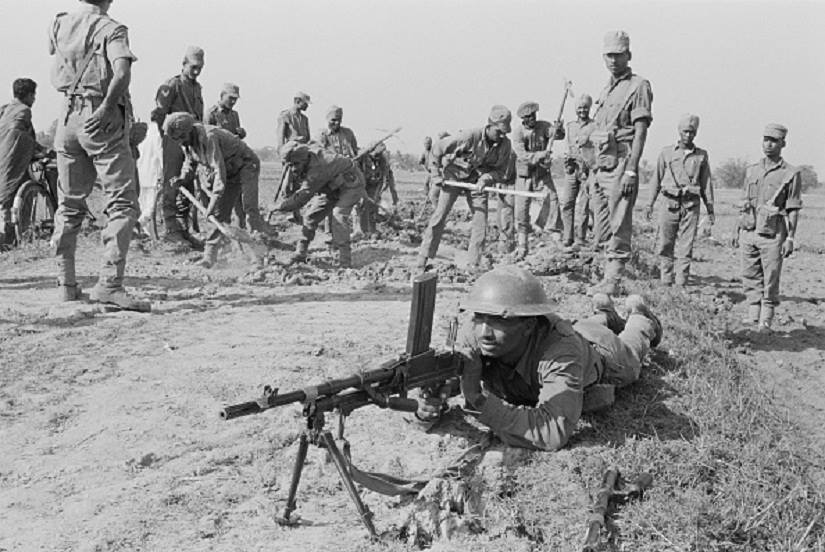 My journey started from Srinagar at 07:00 hours and we reached Drass at 18:30 hours. The scenic beauty of the region must be seen to be experienced. No amount of words can do justice to what nature has created — sleepy villages that echoed of school children's laughter, apple and apricot trees lining the roads; snowy peaks that were at a distance initially and gradually came closer as we started our climb to Zojila; icy mountain air that was crisp and kept me refreshed all through out; the gushing sounds of the Sindh river as it flowed on our right and the magnificent white glacier on the left. With every turn and bend, I truly felt I was one step closer to heaven…in more ways than one.
---
Also Read: An Army BRAT Reveals How It Is Easy to Recognize One When You Spot One!
---
A quick stop at Sonamarg for lunch and an interesting chat with the Commanding Officer posted there opened my eyes to the hardships that our army faces on a day-to-day basis. Having travelled to Jammu and Kashmir many times earlier, I had never been to this part of the state beyond Sonamarg. And when one is young, the romance of life is very different!
All throughout the drive to Drass from Sonamarg, I kept thinking about what some of the officers had shared with me. The logistical support of the Indian Army, the medical camps they set up during the Amarnath Yatra and the collaborative work they do with the local administration all through out the year, left me overwhelmed and immensely proud of belonging to a community called "Army Brats."
I can't thank my Dad enough for having been part of this glorious organization, which has given me so much in life…including the man I love.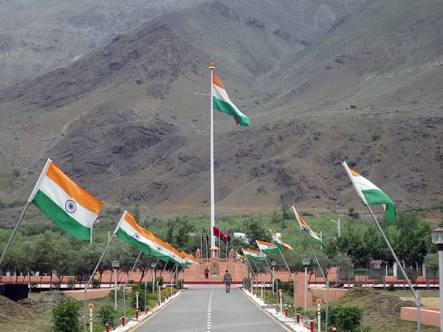 As we crossed Zojila, I was awestruck by the beauty of the stark landscape around me. I was sitting in a semi-open jeep, so I could indulge in some photography on the way and I wasn't disappointed at all. As we climbed higher, we saw less and less of human population on the road as the villages and towns became few and far in between. At Ghumri, a roadside board brought a smile to my face… an enterprising local had put up a board of selling "hot momos." We did look for the shop, but it was closed!
Approaching Drass, a feeling of melancholy crept over me. I was excited to be there, yet, the thought of our army standing guard, fighting to protect us from an enemy that wasn't an enemy 70 years ago, brought home the futility of war… for war means fighting and fighting means killing. As we entered Drass and were driving to the place where we stayed a couple of nights, my driver pointed out and said, "Madam, Tiger Hill!" That was enough to get my adrenaline rushing… finally I had reached the place where I had come to pay homage, not only to the friends who had died fighting, but all 543 martyred soldiers and the 1,000 plus who were injured. The ones that are alive continue to carry the horrors and scars of those fateful days.
I'm not going to recount what happened between April-July 1999. Historians have chronicled the Kargil War very well and my readers can refer to that if they want to know what the war was all about and how it was fought.
I am writing for my fellow Indians to realize they have forgotten that there are soldiers out there who have sacrificed everything, just so that we live peacefully where ever we are.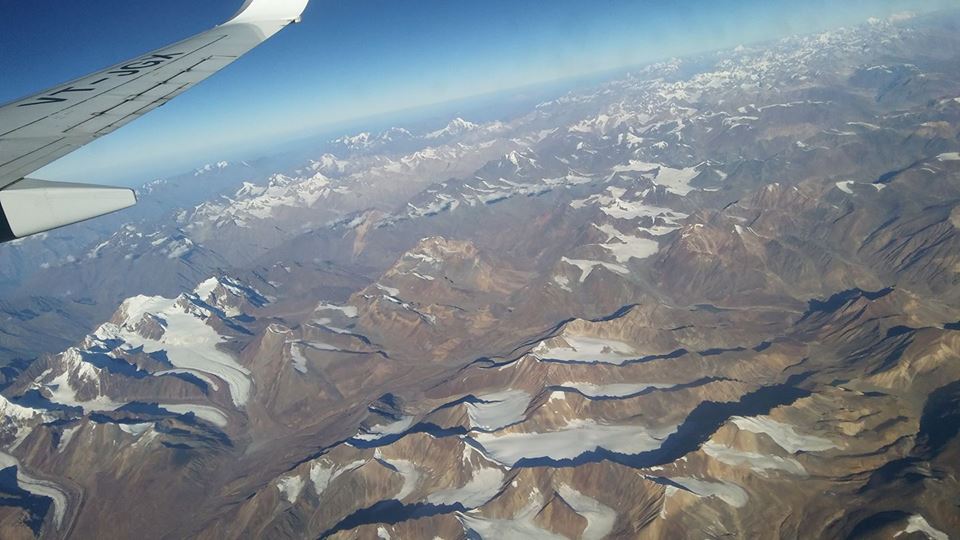 When I meet people in urban areas who have no clue about what it is to live at altitudes ranging between 10,000 feet to 21,000 feet and eat tinned food for 7-8 months in a year, not talk to your family for the same period, bear temperatures from 5 degrees to minus 40 degrees… I keep thinking that every Indian must make the effort of travelling to such places to experience a wee bit of what our Indian Army goes through. Just the road trip should suffice to understand.
Walking through the gates of the War Memorial, as I trod softly on Vijay Path, I could not control my tears. So overwhelming was the emotion that I broke down. I wept for the martyrs, for the families that had sacrificed and the families that continue to sacrifice. The officer, a young Major, who was briefing us about the Memorial, had just completed 7 months on a snowy peak at 18,200 feet altitude and had come down to Drass after that rigorous stint. What could I say to someone like that… all I could do was listen to his experiences and feel humbled.
Havaldar Razak's ability to narrate the events of April-July 1999 had all the listeners weeping… there wasn't a single dry eye in the audience. Such is the ambiance at the War Memorial.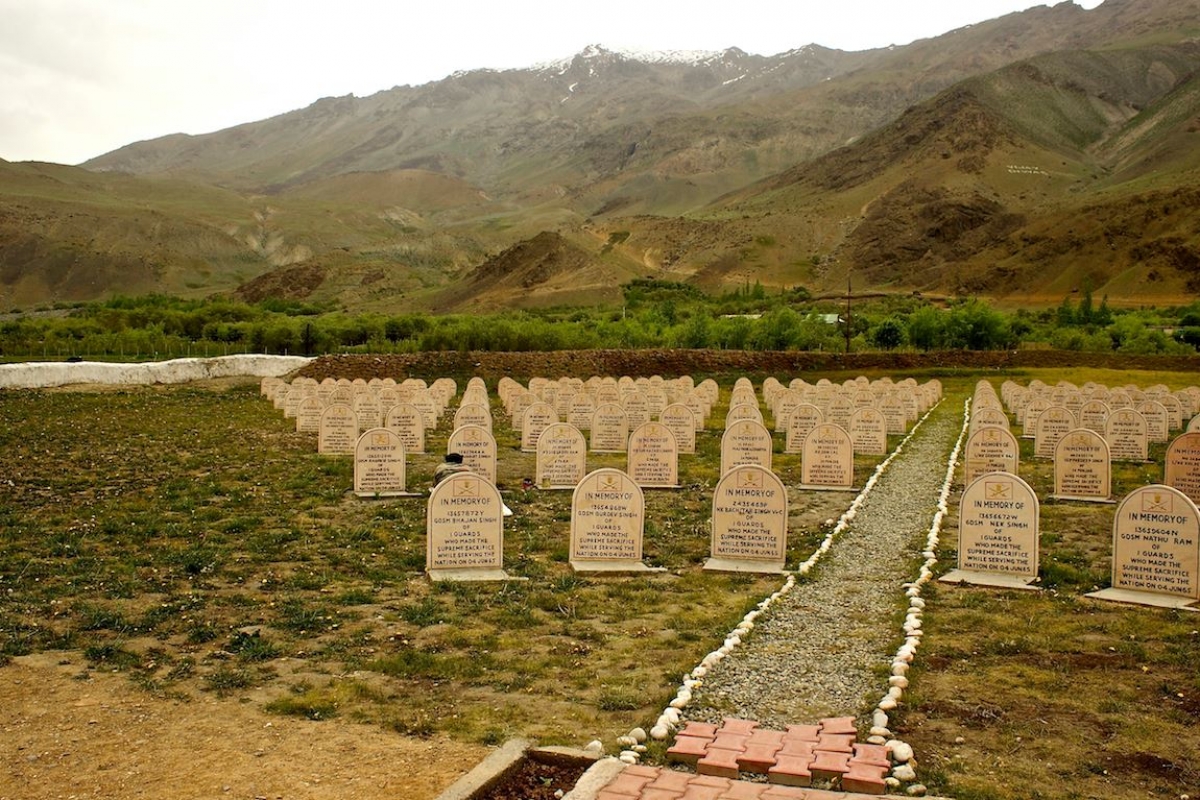 George Patton said, "The soldier is the Army. No army is better than its soldiers. The Soldier is also a citizen. In fact, the highest obligation and privilege of citizenship is that of bearing arms for one's country."
13 JAK Rifles, 18 Grenadiers, 2nd Rajputana Rifles, 8 Sikh, 1/11 Gurkha Rifles, 14 Sikh, 2 Naga, 12 Mahar, 17 JAT and soldiers from other regiments and battalions have more than proved it. The army believe in only thing completely – that they are here to protect the nation at any cost. It is because of that single-minded focus that the rest of the country is able to live in peace. A look at our immediate neighbour is proof enough for us to be grateful for such an army. Like Alfred Tennyson opined, "Theirs not to reason why, Theirs but to do and die"
---
Also Read: The Inspiring Story of Havildar Hangpan Dada Who Died Fighting Terrorists
---
My Dad, who served 37 years in the Indian Army, who has been part of various wars and conflicts, once told me, "What you don't know going in is that when you come out, you will be scarred for life. Whether you were in for a week, a month, or a year—even if you come home without a scratch—you are never, ever going to be the same.
When I went in, I was twenty. I thought it was all glory and you win lots of medals. You think you're going to be the guy. Then you find out the cost is very great. Especially when you don't see the friends you were with when you went in. Living with it can be hell. It's like the devil presides in you. I knew what I had signed up for then, yes, and I would do it again. But the reality of war—words can't begin to describe it."
For such an army, let us salute whole-heartedly. Let us not forget what they endure and support them in whatever way we can. I ask everyone who is reading this – have you ever stopped to ponder the amount of blood spilled, the volume of tears shed, the degree of pain and anguish endured, the number of noble men and women lost in battle so that we as individuals might have a say in governing our country?
As I left Drass that early morning, I felt a sense of calm and peace that came to me for I had discovered one more purpose in life. A mission of creating awareness about the army I love and respect, of the humane aspect of being a soldier, of the stoic and sensitivity of the men in uniform.
Honour the lives sacrificed for your freedom. I thank the Lord above every day for giving me this life that is protected by such a gallant & brave army. Thank you, Indian Army!!!
(Written by Uma Sudhindra)
You can support Indian army soldiers by donating to the Army Central Welfare Fund on Ketto, here.
Like this story? Or have something to share? Write to us: contact@thebetterindia.com, or connect with us on Facebook and Twitter.
NEW: Click here to get positive news on WhatsApp!
We bring stories straight from the heart of India, to inspire millions and create a wave of impact. Our positive movement is growing bigger everyday, and we would love for you to join it.
Please contribute whatever you can, every little penny helps our team in bringing you more stories that support dreams and spread hope.