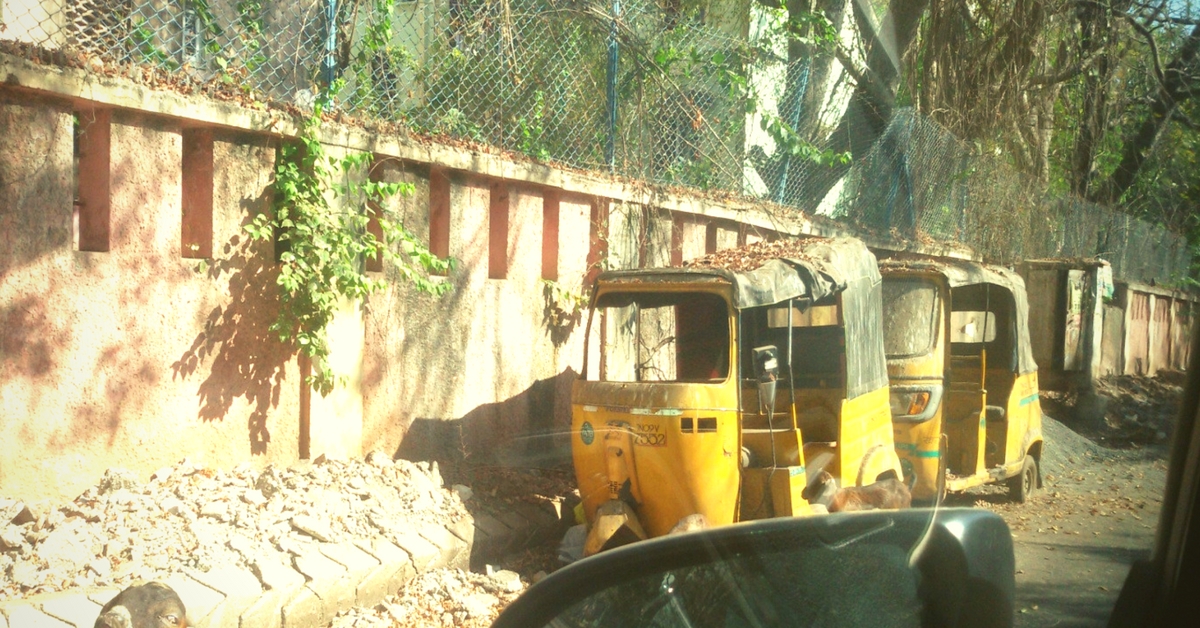 Satyarupa Shekhar writes about a survey in Chennai to learn more about abandoned and impounded vehicles, which in turn revealed how the police deal with the situation and what more can be done.
Satyarupa Shekhar writes about a survey in Chennai to learn more about abandoned and impounded vehicles, which in turn revealed how the police deal with the situation and what more can be done.
Abandoned vehicles are not a new problem in Chennai nor are they unique to the city. In 2013, the Chennai Traffic Police impounded several abandoned vehicles due to security concerns in Chennai following a bomb blast in Bangalore. In July 2015, the Madras High Court allowed the Railways to identify vehicles that had been abandoned in their premises, verify if they were involved in any crime and if not, to dispose them in five months. Police stations in Pune were also reported to be turning into graveyards for abandoned and impounded vehicles. Bangalore and Nagpur, among others, have been reported to be grappling with the issue of abandoned vehicles as well. Ahmedabad has also resorted to using social media to enlist citizens to report abandoned vehicles.
The objective appears to be to impound them to prevent them from being used in thefts or worse, security threats, such as bombing.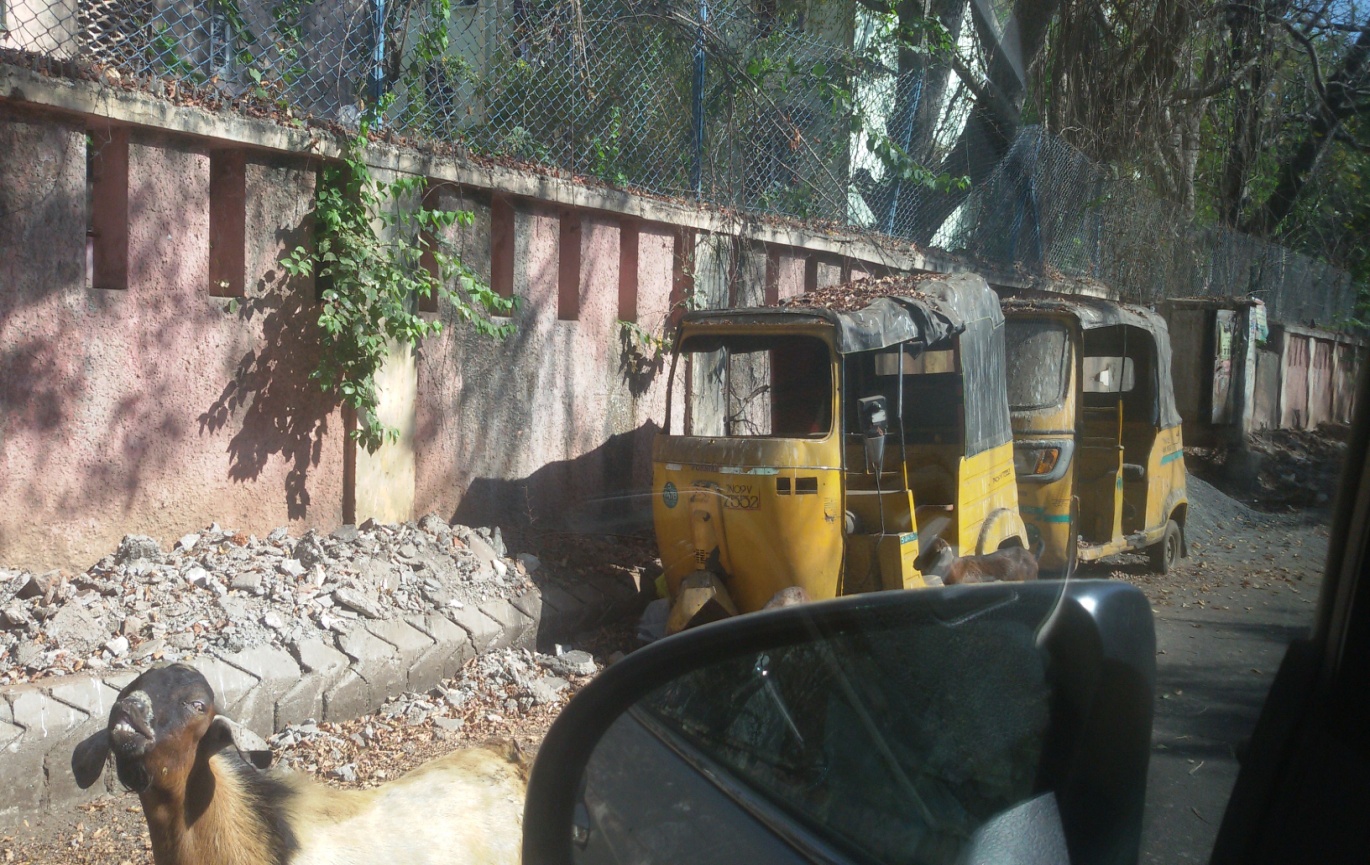 When a concerned resident of Besant Nagar, a locality in Chennai, approached the Citizen consumer and Civic Action Group (CAG) to understand what she could do about the abandoned vehicles close to her home, we decided to first see if abandoned vehicles were as ubiquitous and unauthorised on-street parkings in Chennai, as she claimed. My colleague, Poornima Chandran, did a quick survey of four streets in Besant Nagar. She used an open source survey tool called Kobo Toolbox to capture the details of the vehicle as well its GPS location. After looking at how other cities across the world identify abandoned vehicles (in the UK, for instance), her form included the following parameters:
1. Property number or any landmark in front of the car is parked
2. Vehicle manufacturer
3. Vehicle model number
4. Vehicle colour
5. Registration/license number of the vehicle
6. Vehicle has flat tyres
7. Photographs of general condition of the vehicle:
a. Vehicle door missing
b. Windows missing/ broken
c. Vehicle has vegetation and/or garbage
d. Vehicle covered with dust
8. GPS location of the vehicle
Poornima was able to identify no less than 24 vehicles in two hours. These included the usual auto rickshaws along with a Toyota Corolla, Honda City, Volkswagen Jetta and a Mercedes Benz (Figure 1)! By pulling this into CARTO (formerly CartoDB), an open source map-based visualisation tool, she created a map from which we could see that abandoned vehicles were clustered near the cemetery and an unused building (Figure 2).
What we found was that though not as ubiquitous as on-street parking (by a far measure), it was enough for us to decide to investigate into the process for dealing with abandoned vehicles.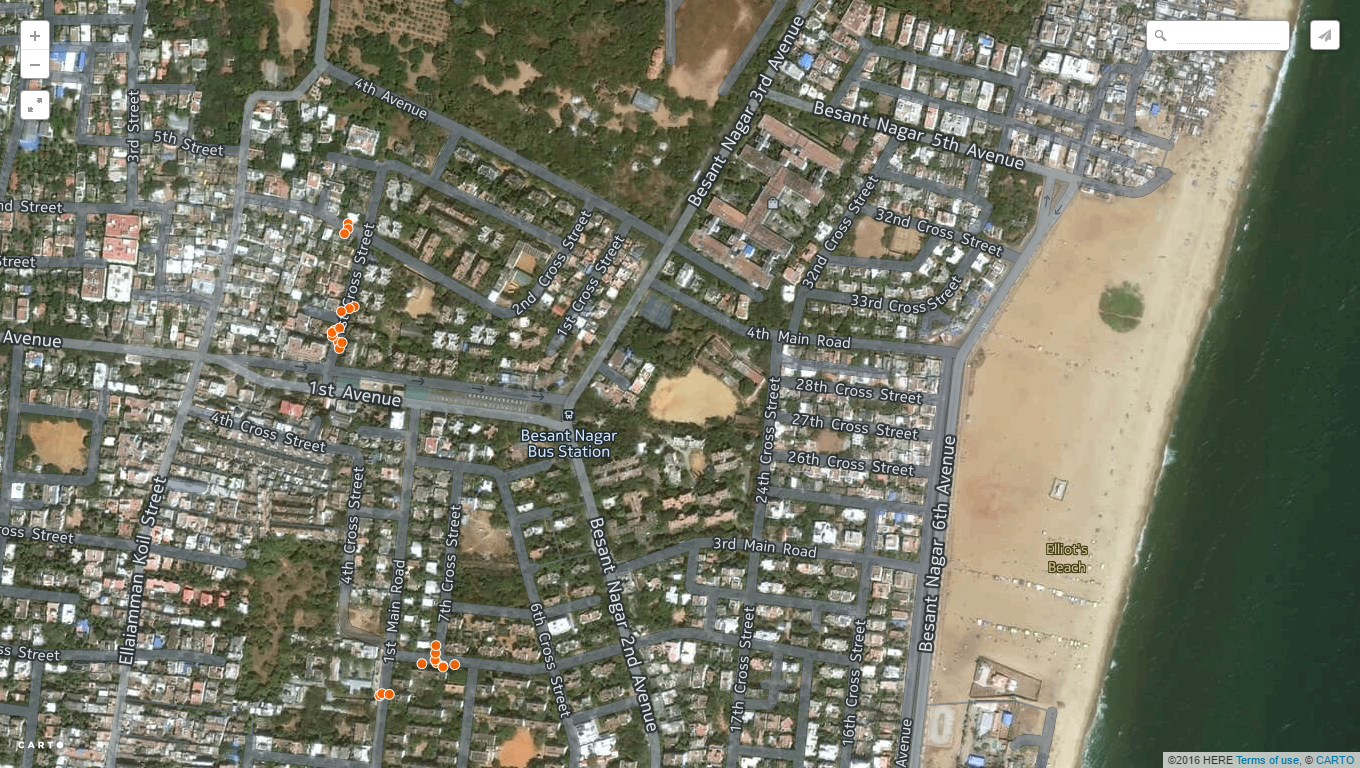 A few days ago, there was a media report discussing the problem of police stations not having adequate space for impounded vehicles. This report cites an RTI response to a query by Chennai-based NGO Arappor Iyakkam on the number of vehicles being held by police stations in various parts of the city. The RTI query seems to have been prompted by the large number of vehicles that were observed within the premises of various police stations. In the same article, an IPS officer was cited saying that Section 102 of the Indian Criminal Procedure Code could be used to clear the pile up of vehicles in police stations. But this law only gives the police the right to seize a vehicle that they suspect of being stolen. However, there are also vehicles that the police can impound on other grounds, such as traffic violations. In such circumstances, Section 102 cannot be invoked and they will follow the relevant legal process for the reason they were impounded.
It is also not the only legal provision under which the police can act. The Central Motor Vehicles Act, 1988 holds the police responsible for the removal of motor vehicles that have been abandoned or left unattended in public places. This could be if it has been parked for more than ten hours or is damaged, and is creating a public hazard (Clause 127). The Act also gives powers to state governments to carry these provisions into effect (Clause 138). This provision is supported by the Tamil Nadu Motor Vehicles Rules, 1989 which allow police officers to order for a motor vehicle to be moved or removed if it is deemed to obstruct traffic or be of danger to any person (Clause 380). However, what the rules state is that the police can cause the vehicle to be moved to a place where it is neither an obstruction nor a danger. What this has led to is the lack of clarity on what should be the exact procedure that the police need to follow.
This was made clear when Poornima decided to follow up on the mapping with a process mapping exercise. During the Chennai Data Portal and Dashboard project, a collaboration with the Corporation of Chennai in 2014-2015, she and another colleague had mapped 150 unique processes undertaken by the urban local body. Mapping processes is a systematic representation of a process, and includes information on the documents involved and the people responsible for certain activities within the process, thus helping an organisation identify if the process was designed and operating to achieve desired outcomes or if it needs to be revised.
Mapping the process of how abandoned vehicles proved to be an insightful, if exasperating, experience; she made no less than one trip to the RTO in Tiruvanmiyur and six to police stations in Besant Nagar and Adyar in order to piece together the process (Figure 3).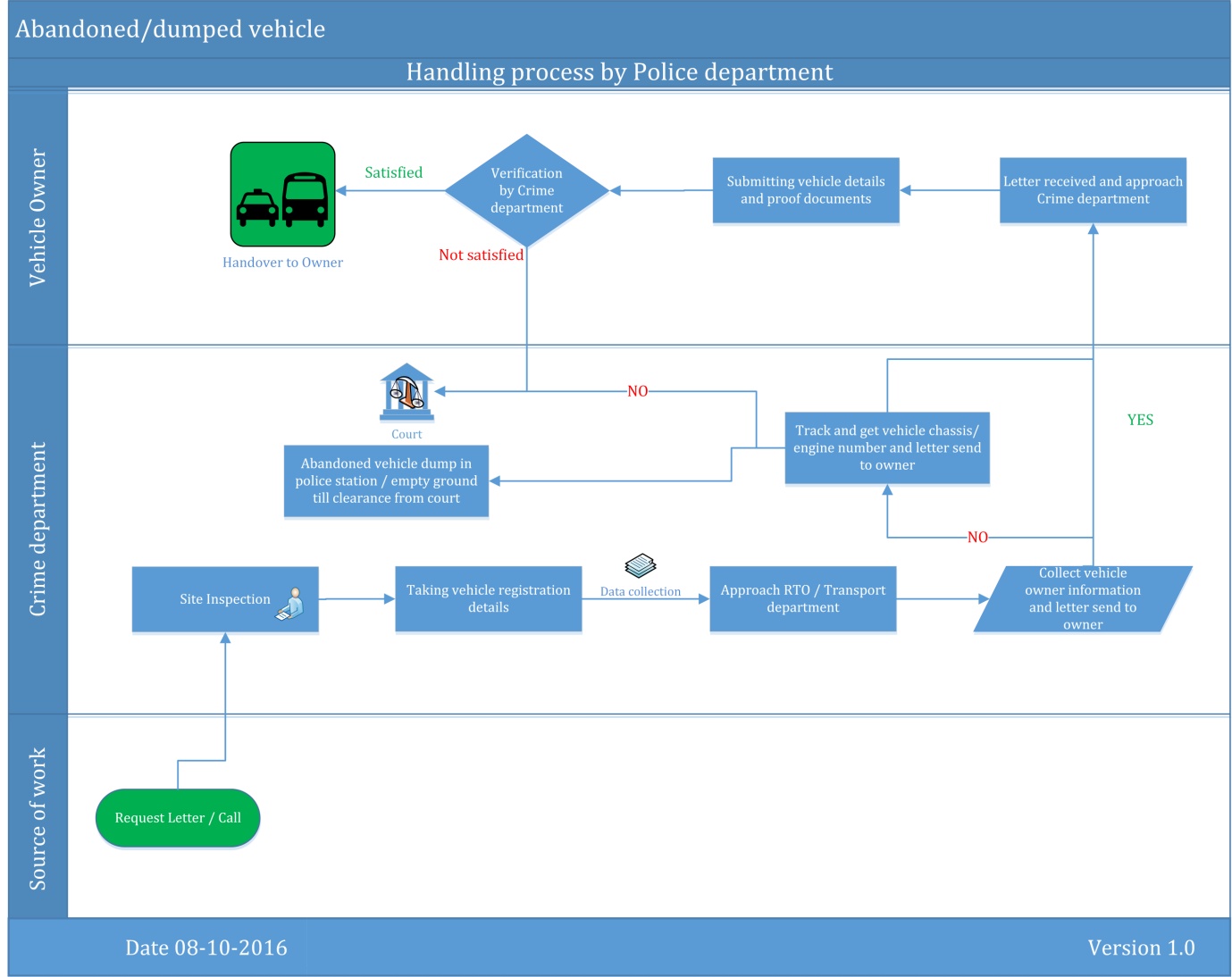 She found that the police were triggered into action when a written complaint regarding an abandoned vehicle was received from residents, restaurants, offices or shop owners/keepers. After inspecting the reported vehicle, the police request the Transport Commissioner in Ezhilagam for information of the owners; if the list of vehicles is small the police send this request to the nearest RTO. When they receive this information, they intimate the owners, who are requested to come to the police station with ownership documents, to pay penalties for obstruction and any towing charges within 90 days from the date the vehicle was seized or detained by the police. If they do not make the payment then the police are authorised to detain the vehicles till the payments are received. If they do not have adequate documents or do not want the vehicles, the police register a case in the Sessions Court, which in turn should give the clearance to the police to auction the vehicles. The details of all vehicles for which the court gives approval are published in newspapers and then auctioned. This follows the process laid down in the Tamil Nadu Motor Vehicles Taxation Rules, 1974 (Clause 9).
The problem arises, however, if the owners do not make the requisite payments or if the vehicles that are not bought in an auction, they are listed for the next auction. This can go on endlessly and vehicles will continue to exist without owner or in unusable conditions, and will occupy space in police stations, vacant plots and the city streets. There is a process to scrap motor vehicles, and new suggestions have been proposed to incentivise that old vehicles be scrapped. Prompted by concerns of old and diesel-run vehicles causing air pollution, these suggestions also make a strong case for monetary benefits that would accrue to vehicle owners, the government and the steel industry, not to mention the automobile industry, which can produce and sell more automobiles.
As it stands currently, there is a gap between the official and actual processes, which is probably because the verification and disposal process is lengthy and the police force understaffed. Rather than leave the abandoned or seized vehicles on the streets and let them crowd the police stations, the city could create a vehicle impoundment yard where they would be stored. However, the impoundment yard should only be treated as a temporary space for the vehicles to be housed while the police go through the necessary legal and administrative processes. It is clear that what is required is for the police to follow the rules set to return the vehicles to their owners, or scrap them if there are no claims. This is a problem that cannot be addressed by creating a city impoundment yard on a 'vacant' open space in cities that are already grappling with the lack of land (and political and administrative imagination) for social housing, landfills and dump yards in water bodies and other precious lands.
Know more about Citizen consumer and civic Action Group here.
Like this story? Or have something to share? Write to us: contact@thebetterindia.com, or connect with us on Facebook and Twitter.
NEW: Click here to get positive news on WhatsApp!
About the author: Satyarupa Shekhar heads the Government Outreach and Advisory team at the Citizen consumer and civic Action Group (CAG), where she works to overcome challenges to access to basic services posed by a lack of data and information, while improving transparency and accountability.
We bring stories straight from the heart of India, to inspire millions and create a wave of impact. Our positive movement is growing bigger everyday, and we would love for you to join it.
Please contribute whatever you can, every little penny helps our team in bringing you more stories that support dreams and spread hope.