Sufi Kalam, Swang Nritya, Terah Taali, Waai, Rasudo, Jangad, Kaafi – if you haven't heard most of these words before you will definitely appreciate the need for this venture. They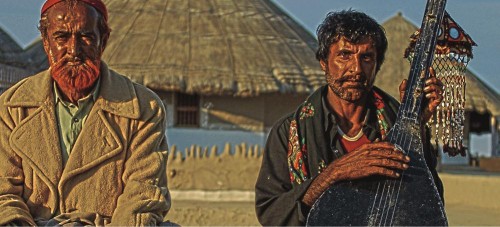 Sufi Kalam, Swang Nritya, Terah Taali, Waai, Rasudo, Jangad, Kaafi – if you haven't heard most of these words before you will definitely appreciate the need for this venture. They are just some of the fast-disappearing forms of traditional folk music you will get to listen to, download and purchase from De Kulture. In addition, you will get to know that Pabuji ki Phad is "an intrinsically traditional art of storytelling performed by the Bhopas or temple priests all over the fascinating lands of Jaisalmer, Jodhpur, Jaipur, Churu, Sikar and Barmer regions of Rajasthan". And that Maulud is a "form of music originating from beyond the seas in the captivating land of Arabia, where it literally means prayer in Arabic. Pre-dominantly sung by the people of the quaintly beautiful Kutch region, the Maulud style of singing is usually performed by a group of men sitting in a circle. The Maulud genre of music is performed without the accompaniment of any musical instruments and the harmony rests solely on the melody of people singing this style." These are just some of the fascinating facts you can pick up by a visit to their website.
Ghada, Thali, Chimta – for most of us these are just things we use in the kitchen, but in the hands of an artist they are magically transformed into musical instruments of divine melody. In addition, there are the more exotic-sounding instruments like Santaar, Tandoora, Algoza, Bhapang, Jodia Pava, Kamaychar, Morchang, Rawanhatta. Prepare to be amazed at the sights and sounds of these instruments through a beautifully catalogued written and photographic description of each on their website.
Started in 2005, De Kulture not only aims to preserve the vanishing indigenous musical forms of the country by capturing its essence in high quality recordings, it pays the artists a royalty in addition to an upfront fee in order to sustain and encourage them. The foundation also aids in the studies of Folkloristics, Performance Studies and Ethnomusicology. The main objective of the founders is to dilute the risk of increasing musical homogeneity that is being rapidly brought about by globalization and to enable people from diverse cultures to reconnect with their own cultural heritage as well as to become aware and appreciate the rich cultural tapestry of other societies. The repertoire features devotional songs, amorous songs, festal, pastoral and nuptial songs as well as episodics, threnodies and authentic instrumentals.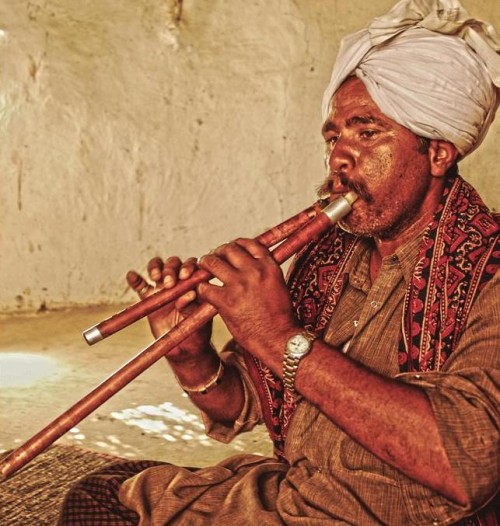 One of their most unique features is that the musical expressions and performances on their products are not created in high-tech recording studios but are captured on locale through field recordings. This ensures that the natural reverberations of the sound waves in the local dwelling of the artist in houses made of mud, cowdung, wood, etc is captured. With one-take recordings and minimal editing, the end product is a treat for the listener in being able to experience the essence and deep timbre of the local music.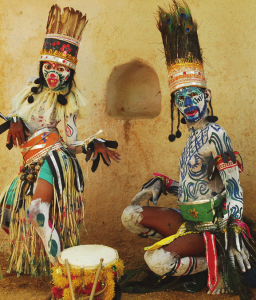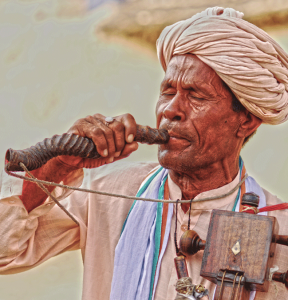 In this interview we caught up with Sambhav Bohra, the Managing Director of De Kulture, to tell us what it is all about.
What was the inspiration for De Kulture? How did you go about setting it up?
Sambhav Bohra: De Kulture is truly inspired by 'Nature'. Realizing that the civilizations across the world are moving towards a state of monoculture where human beings in general have been ignoring their own culture due to fascination for globalization and hence gradually leading to a constant depletion of diversity, De Kulture is an initiative to enhance awareness about the need to preserve local culture. Local music-making practices and performances being an expression of culture and having a potential to create a swift impact in a society, the company started researching, identifying, recording, documenting and promoting the artists and authentic music of the region that belongs to community at large. Taking into consideration a generic perception in the society of categorizing this genre as non-commercial music, changing this perception and setting up the system has been a continuous process. On-locale recordings in villages, true presentation of artists and their art, creative production of albums, promotion and dissemination of music through various mediums has been quite an enriching and fulfilling experience.
Tell us more about De Culture. What is the range of products and services offered by you?
SB: Our company is currently producing and distributing a catalogue of 50 albums through 400 outlets in India and has recently started international distribution also. Many of our albums are enclosed with literature and packaged in local handicrafts to ensure that the product truly becomes an experience. The offline model includes various kinds of specialty stores such as heritage centers, craft stores, arcade stores, boutiques, book stores, airport stores, emporiums, retail chain stores, textile stores and many more.
The company has also begun to collaborate with Festival Organizers to represent Indian artists on various international platforms across the world. Just recently we had organized a show of tribal Sahariya artists during Brave Festival in Poland and are in the process of finalizing quite a few international shows in the coming months.
We are also associated with some prominent digital retailers across the world for digital downloads of these songs and instrumentals of the artists we work with. Amazon, iTunes, eMusic, Napster and Rhapsody are a few of them.
We have also been providing the content based on traditional artists to major Telco Operators and VAS Aggregators across the country as Ringtones, CRBT and other Value Added Services on mobile platforms.
The music on De Kulture has a truly authentic feel to it. How do you achieve that? Can you tell us about your team?
SB: In the times we live where marketing of ethnicity has led to the peddling of cheap cultural paradigms it is indeed a challenge to locate authenticity. Thus, potential areas and regions are researched and assessed for documenting and capturing indigenous music. For this purpose surveys are conducted with the help of government officials and some NGO's to facilitate interaction with the artists and screen and short list them for the recordings. This involved learning to use modes of communication and styles of fixing meetings that our internet savvy and Bluetooth brandishing urban existence had long forgotten. It enabled us to make enriching discoveries in terms of art forms, formidable individual talent and the warmth and simplicity of these folks in not only allowing but welcoming our sudden intrusion into their existence.
Artists and their compositions are chosen entirely based on an instinctive response to the music and at times they have to be encouraged or cajoled for hours to bring out the best and most contextually rooted examples in their repertoire. Their traditions and beliefs are paid heed to and respected as each song comes to be associated with an activity woven so deep into their historical existence that a cavalier treatment of the same would be blasphemous. From following dress codes to adhering to certain hours of the day at which a certain song could be sung to even going to the extent of arranging an adoption ceremony, the culture of each community is reverently related to.
Next comes the recording and the few and far professional studios were found to be compromising the subtleties which these rustic genres otherwise manifested so beautifully. Residences, public buildings, discarded and even at times dilapidated structures are checked for their acoustics to zero in on a perfect recording destination. On some occasions a part or whole of a studio has been constructed using material native to the place. The natural ambience and the timbre achieved because of specific resonance of materials such as wood, thatch, cowdung, etc. results in the renditions retaining their nuances and inherent depth. Also, post production minimal editing is introduced during mixing and mastering.
Simultaneous to all the above, a database has been diligently constructed in recording the biography of the artist, the character specificity of the cultural and ecological context he/she lives and performs in and in recording samples of the music in the vicinity of the respective region. The lyrics of a plethora of songs have been carefully looked into and so have been the construction and forms of myriad musical instruments and written and photographic accounts accompany each artist, genre and track.
The journey redefines our notions of the creative, it lets evolve a rare empathy amongst us and the artists and whenever De Kulture gets a new listener we never fail to remind ourselves that we bask only in reflected glory. The discovery of such varied and wonderful art forms points to much longer and arduous journeys that remain to be undertaken in our pursuit to further our objectives and this realization is as humbling as it is enticing.
The team comprise of professionals from varied fields such as researcher, photographers, content writers, Graphic Designer, Audio Engineer, Sound Recorder, Advisers, Local Coordinators, Sales Manager, VAS Promoter, Accounts Manager and Office Assistant.
Apart from the obvious benefits of archiving traditional music forms and making them available in a commercial form to the consumer, how else does your project impact society or the artisans?
SB: Besides the remuneration paid to artists, a percentage of revenue earned from the sale of physical albums and the live shows is passed on to artists and communities encouraging them to enliven forms of music that, at times, have been found to be almost on the verge of extinction. The art form is thus sustained by virtue of its merit and is not merely dependent on patronage. Performance of these artists at international platforms also encourages their children from their community to take up these rare and authentic music forms.
You have done a fabulous job of recording and cataloguing music styles and instruments from the western part of the country. Which areas do you plan to cover next and what is your roadmap?
SB: We have recently released 22 albums based on authentic music of Punjab in North India. We plan to work in almost all the states in coming years covering all the zones of India. We shall be working with more than 1200 artists and shall be releasing more then 100 albums by next year end. Now we also plan to record music videos of artists across the country. Furthermore, we shall also be venturing into new innovative categories of merchandise based on Indian music and culture.
It is indeed a commendable thought to preserve the fast-disappearing strains of folk and classical music in India. Is it easy to get find good artists who can still perform these various styles? What are the biggest challenges you face?
SB: Traveling to remote villages, identifying and auditioning artists and adapting with their lifestyle during the project by all the technicians and creative team member for some weeks and sometimes for few months is all managed and handled due to our firm belief in the objective. Since music performances bring joy to everyone, challenges generally are not felt during the course of working with artists. However, since our society has many diverse cultures, it takes time for the significance of such musical performances to percolate to the bottom due to the dearth of public platforms.
How can one get in touch with you for purchases or partnerships?
SB: Although, the Audio CD's are available in stores in almost all the metros and a few II-Tier cities, incase one need to know more about the music or catalogue, one may contact sales@dekulture.com. With regard to partnerships, we welcome proposals at info@dekulture.com.
Now, there is a surprise in store for The Better India readers! De Kulture has agreed to offer a limited period discount of 20% on all their products till 15th October 2011. To avail of this offer, you can:
So go ahead and treat yourself to a piece of musical history!
We bring stories straight from the heart of India, to inspire millions and create a wave of impact. Our positive movement is growing bigger everyday, and we would love for you to join it.
Please contribute whatever you can, every little penny helps our team in bringing you more stories that support dreams and spread hope.