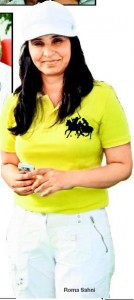 When one becomes a parent, there is a sense of selflessness which is born within. However, this feeling is generally limited to taking care of the child while sacrificing one's own lifestyle. But sometimes, birth of a child can take the feeling of selfless service to a new high – greatly benefiting society at large. Here is a story about two parents who began and continue to serve needy children in Kolkata.
Roma Sahni, founder of Freesia, is among many such parents whose child has been diagnosed with autism. However, instead of getting depressed about this, Roma did something very positive for herself, her child and the world around her. Roma was a promising fashion designer on her way to carve out a great career for herself, until her child was diagnosed with autism. Roma had to sacrifice her career to take care of her son. The lack of opportunities for such differently able people took her by shock.  This urged her to create an organization which will allow such children to perform activities that they are normally deprived from. This is how Freesia, the organization was born. The organization boasts of facilities such as dancing, a variety of sports and will soon have pottery, music, theatre and painting!
Fortunately, Roma is not alone in this endeavor. A similar story is that of Rahul and Tulika Verma, who are the co-founders of the Uday Foundation, an organization which supports families with children suffering from congenital defects.
The birth of the child with congenital issues, led to a complete transformation of the life of the parents.   It changed their personal goals. They devoted much time in understanding the social issues these children go through and most importantly tried to create an environment in which the children and also the families can live a normal life. Thus was born the Uday Foundation. The Organization is located in Delhi and has also launched an informative website (http://www.udayfoundationindia.org/) to reach out to more children in need. They currently engage in various social activities keeping children with congenital diseases are their primary focus. For instance, last year they invited the film actors to celebrate children's day within the foundation. Apart from that they also conduct various weekly sessions so that the children associated with that organization get an environment which they actually deserve.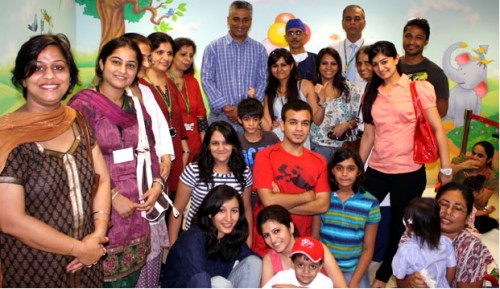 More Romas and Rahuls are required in a country which is dire need of individual determination and effort. These are the unsung heroes of our time whom we oftentimes miss to salute.
Roma Sahni can be reached at her New Delhi office at: 7, Nelson Mandela Road,  Sec C1,Vasant Kunj, New Delhi – 110050. More information on Freesia can be had at: http://www.freesia.in. Uday Foundation is also in New Delhi – P.O. 4558, Hauz Khas, New Delhi 110016.