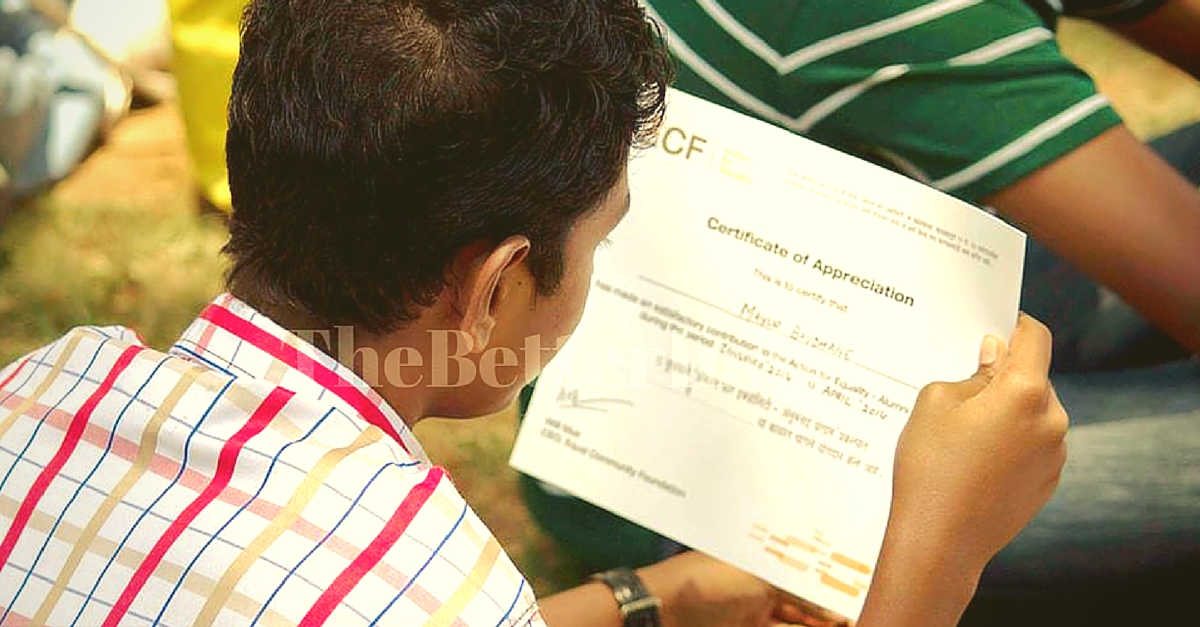 Even as the media report about violence against women and the country debates how to fight gender discrimination, there is one organization that is quietly working on the root cause of these problems – the attitude of young men and boys towards women. The Equal Community Foundation (ECF) has already worked with more than 3,000 boys and its impact on their lives is visible.
Even as the media reports about violence against women and the country debates how to fight gender discrimination, there is one organization that is quietly working on the root cause of these problems – the attitude of young men and boys towards women. The Equal Community Foundation (ECF) has already worked with more than 3,000 boys and its impact on their lives is visible.
"After I started attending the weekly classes, I genuinely began to appreciate what was being taught. It completely changed me as a person. Equal Community Foundation taught me to look at women, all women, with respect," says 18-year-old Goureesh from Prem Nagar, a low-income community in Pune.
Because of the impressive work of Equal Community Foundation (ECF), this young man has not only experienced a change in his perspective and mind set but has also put his newly acquired knowledge into action. Based on his learning, Goureesh protested against the dowry being asked for his uncle's marriage. He took his mother's help in convincing the family to share half the wedding expenses with the bride's family. This was a huge step forward not just for him but for the local community he belongs to where taking dowry is considered normal.
Founded by Will Muir and Rujuta Teredesai in 2009, ECF was started with a view to including men in the fight for gender equality.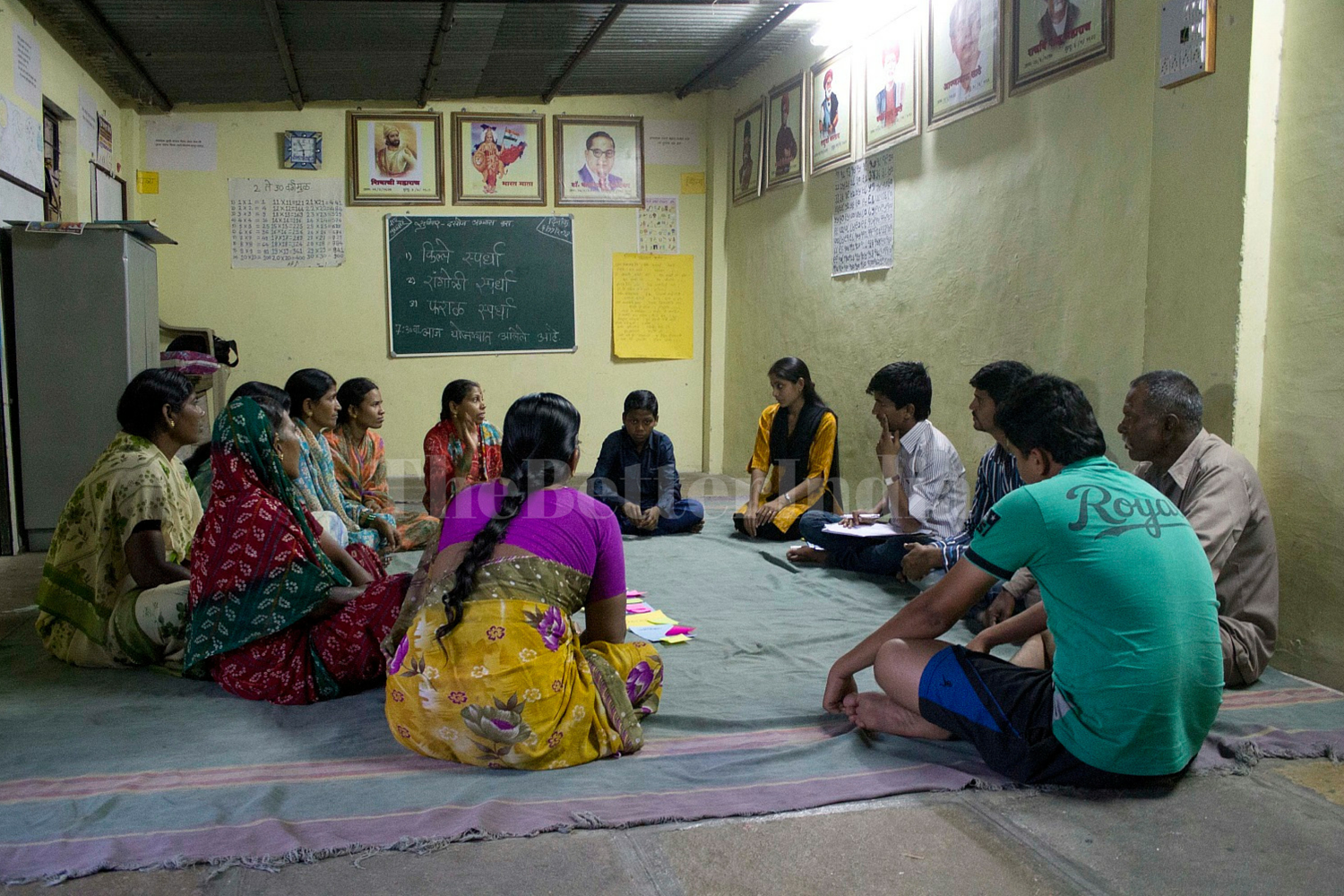 The mission of the organization is to ensure that Indian men get the opportunity to understand and practice gender equitable behaviour in order to end violence and discrimination against women. Hence, this 22-member organization provides young men and boys in about 20 communities of Pune with the knowledge and skills that can help change their behaviour towards women.
"A lot of work is happening across India and the world that is based on supporting women and fighting discrimination against them. That work is absolutely important. But what is happening is that we are not investing in the root cause behind this discrimination. And one of the root causes is the attitude of many men and boys towards women. This is the gap that we are trying to fill," explains Rujuta.
Today, ECF is working towards this objective through three different programs:
Action for Equality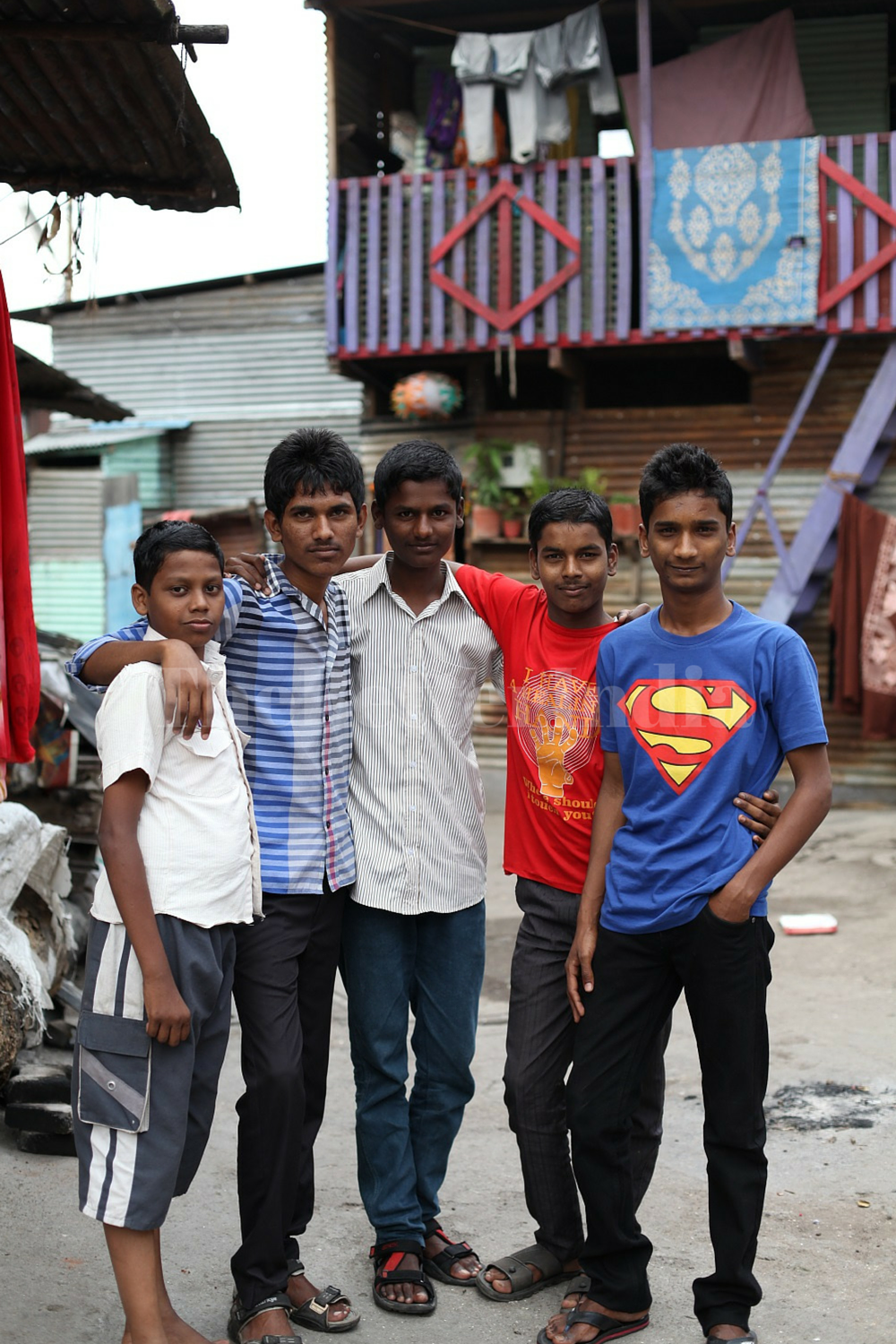 Under this program, members of the team organize sessions for young men in the age group of 14-17. The sessions are conducted inside the communities and ECF members talk to the participants about different aspects of gender equality.
"Men are told that gender equality affects women but nobody talks to them about what role they have to play, how it affects them, their families, and so on," says Rujuta.
So they cover a wide range of topics in the 15 sessions they conduct with these young men. The subjects include gender, gender stereotypes, construction and deconstruction of gender norms, patriarchy, discrimination, sexual and reproductive health, sexual orientation and sexuality, and above all, respect and the importance of consent.
The sessions also deal with providing the boys with the required skills to instigate change.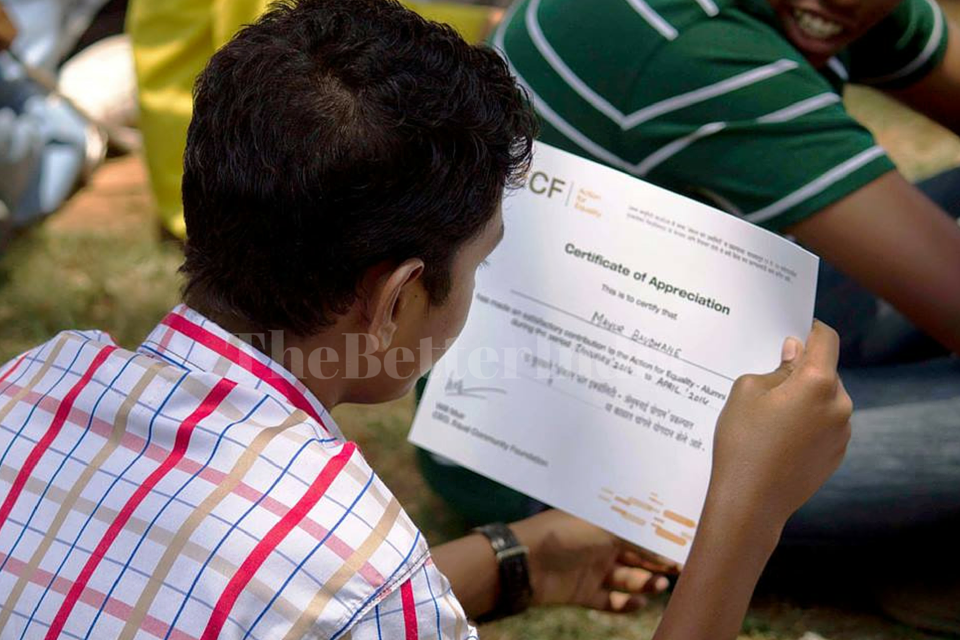 For example, what are the steps they should take if they have to go out and challenge someone in their family on a gender related issue? Or if they have to speak up against a wrong being done to a woman? The participants get a chance to learn how to face these challenges in skill development lessons.
This is followed by leadership development where some strong candidates from the community are recognised and nurtured as leaders, with a view to taking the knowledge forward. This is done because ECF wants the communities to operate by themselves.
"Our aim is that the communities should not need us at all after a point of time," says Rujuta. Additionally, peer support groups are also formed within the communities to make sure the participants are not alone when it comes to changing behaviour. "If a young boy is to start doing something that he has not done earlier – like doing domestic chores or stopping to harass girls, then he needs to know there are others like him nearby who are going to support him in bringing about these changes in his life," adds Rujuta.
Project Raise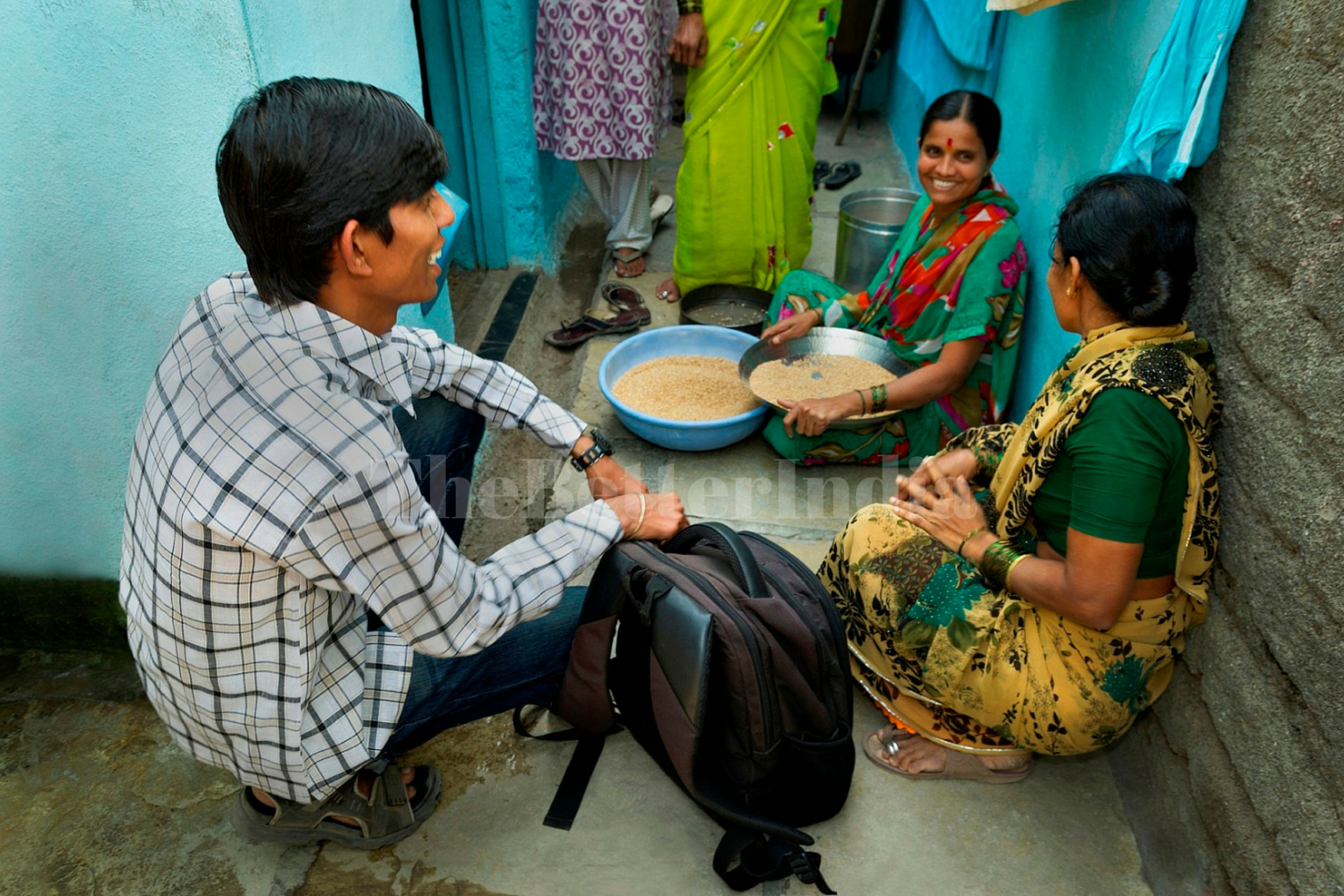 This is the second aspect of the programme and it basically deals with scaling the project. In the next five to seven years, ECF is looking forward to working with about 100 organizations across India in order to build their capacity in such a way that working with men and boys on the issue of gender equality gets embedded in their present line of work.
"For example, an organization working with women could also start working with men and boys in a way that complements their existing work. We become coaches and coach their team members. We have already started working with eight organizations in West Bengal," says Rujuta.
Research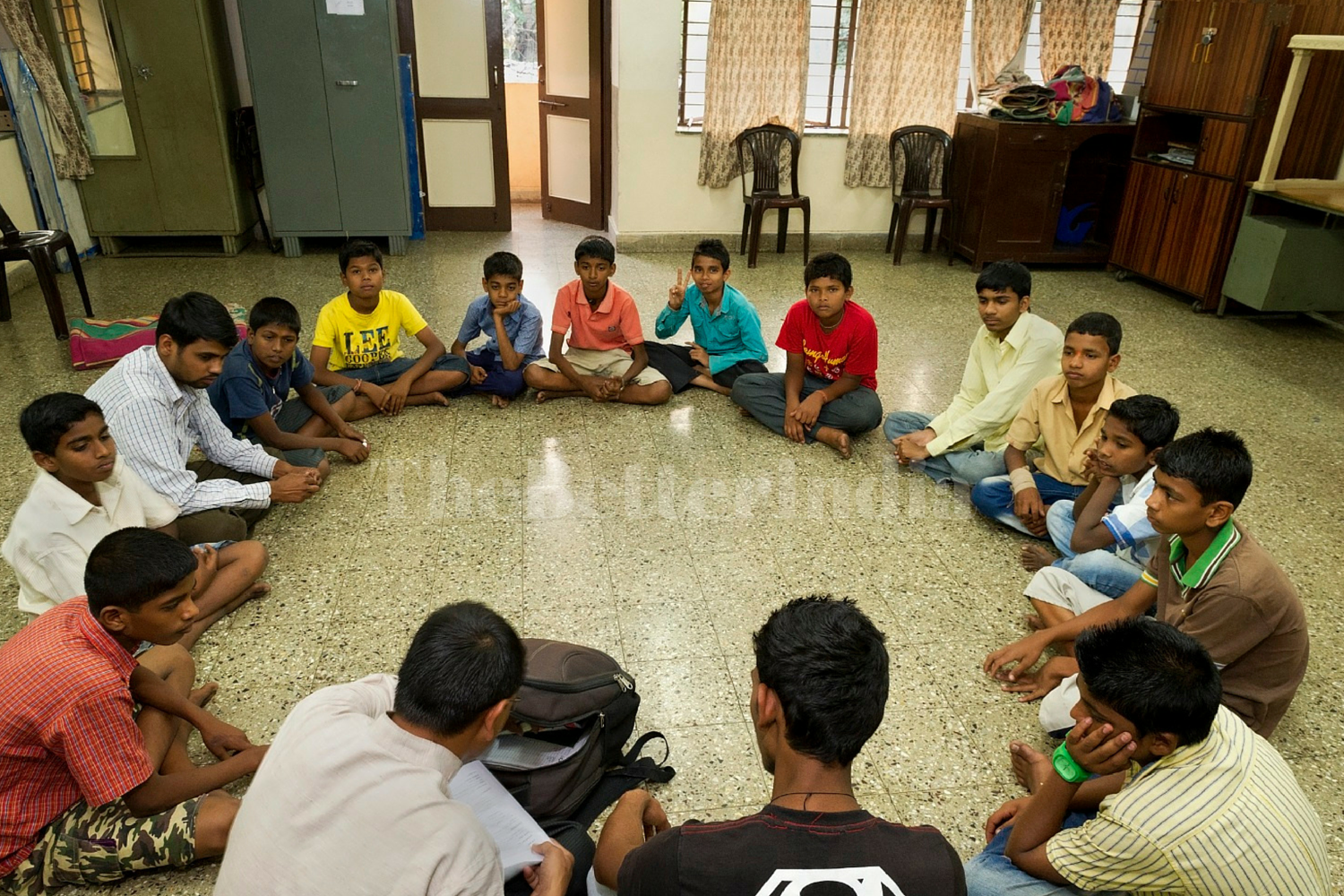 This is the third leg of the program that resulted from the co-founders facing a major challenge when starting the programme. There was absolutely no evidence or any kind of research on whether this approach with men and boys works or not. And if it does, what are the contributing factors and barriers? While there was research on why we need to engage men, not many were talking about how to do so. Now, with about six years of experience, ECF wants to fill that gap and create a knowledge base with case studies, steps taken, the kinds of sessions organized, etc., that can be accessed by one and all.
With these three programmes in place, ECF is confident about impact. They have worked with 3,400 boys and 1,700 of them have graduated from the program. There are also many who are volunteering on an on-going basis. "Boys have started identifying what is equality. There is a change in their attitude and behaviour," says Rujuta.
One such boy is a 16-year-old named Mehboob. "The sessions we have had on gender equality and its importance really got me thinking. They made me realize that our society has got it all wrong. We do not give girls and women what they have a right to have – education, good health and opportunities to wear what they want, go where they want to and do what they want, without imposing restrictions on them based on the fact that they are girls or women."
Mehboob enrolled for the Action for Equality Programme in 2012 and he continues to be actively involved as a volunteer leader. He realizes that it is important for the other boys in his community to start understanding the issues related to gender and start to respect women and girls. He also works to spread awareness in his school through small street plays and songs.
Currently, ECF sustains itself with the help of donations from individuals and other organizations.
"Initially, when we started, the language we were using was: Let's empower boys to empower women. And nobody knew what that meant…it was not a true representation of our work. So now, we are working with boys to change their own behaviour, check their own attitude, and treat everybody the same way. This is an important point. Gender equality is often misinterpreted as equality for women. And we want to change that. We want boys to treat everyone as equals. That's why women empowerment is never used in our language," concludes Rujuta.
All Pictures: Alex Sunshine
Like this story? Or have something to share? Write to us: contact@thebetterindia.com, or connect with us on Facebook and Twitter (@thebetterindia).
We bring stories straight from the heart of India, to inspire millions and create a wave of impact. Our positive movement is growing bigger everyday, and we would love for you to join it.
Please contribute whatever you can, every little penny helps our team in bringing you more stories that support dreams and spread hope.
Tell Us More