Villcart is a new retail company that sells handicrafts and handmade products made in villages of India. Villcart was started in Jan 2011 with a vision of enhancing income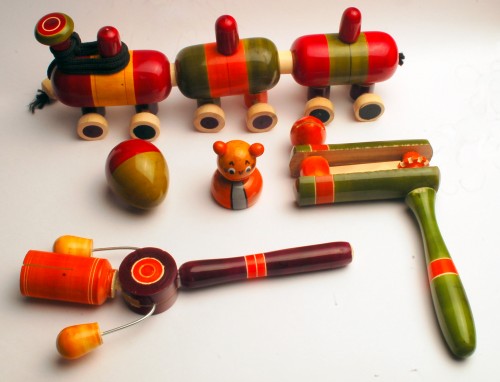 Villcart is a new retail company that sells handicrafts and handmade products made in villages of India.
Villcart was started in Jan 2011 with
a vision of enhancing income generating opportunities for (artisans and) people in rural and tribal areas by marketing their products.
Sourcing of Products
Presently Villcart has over 900 products in their first shop in Powai sourced from different regions across the country. Their sourcing destinations include rural areas of Gujarat, Maharashtra, Rajasthan, Karnataka, Chhattisgarh, etc. They also have handicrafts from remote violence-affected regions such Gadchiroli in Maharashtra and Bastar in Chhattisgarh. In most of the cases they procure directly form the artisans / manufacturers and in some cases private and NGO aggregators. The prominent NGOs they work with are Sahaj (a fair trade certified NGO in Dahod), Magan Sangrahalaya and Dharamitra in Wardha, Gramodaya Sangh in Chandrapur and Gadchiroli, and Sathi Samaj Sewi Sanstha in Bastar to name a few.
Online Shop
In order to reach out to people across India, Villcart has launched an online portal http://www.villcart.com where you can order handcrafts online. Villcart ships handicrafts all over India (and plans to introduce international shipping soon).
Founder – Kiran Patil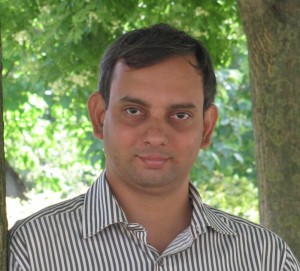 Kiran Patil, founder of Villcart, has been working in the field of technology transfer and entrepreneurship development in rural areas. He holds M. Tech and B. Tech degrees from IIT Mumbai and has left his comfortable corporate job to pursue his passion of rural development. Here is an interview with Kiran:
Villcart: What is it all about?
Villcart is a for-profit enterprise that has a social goal – providing employment opportunities to people in the rural areas.
Artisans are finding it difficult to survive in the modern world due to shrinking market for handicrafts and handlooms, inability to understand consumer needs, and low margins. Villcart is creating a system that addresses these issues and enables artisans in rural India enhance their income generation opportunities.
We get handicrafts from rural parts only (we feel in India, with guaranteed employment, artisans have better living conditions in villages than cities). Products procured are specialty of the region having an element of traditional knowledge, local art, and modern technology and design inputs. We sell these handicrafts online (free shipping for orders over Rs. 200), in our shop and also to corporate for gifting.
Who benefits if people buy from Villcart? How?
Villcart presently engages with the following communities:
Artisans and craftsmen in tribal regions of India (Bastar, Gadchiroli and Dahod): India's tribal regions are characterized by low income opportunities and people get employment only for a few months in a year. Gadchiroli and Bastar are also affected with disturbances and many youth are forced into violence.
Rural artisans: Through a network of about 35 NGOs, private enterprises and government clusters, Villcart is engaged with various rural artisans. While in some cases, the artisans are well-to-do, in some cases they are from extremely poor background and have no or marginal land holding.
Women groups: Villcart also procures from various women groups directly, or through NGOs and private enterprises.
In most of the cases, our procurement is direct from the artisans / manufacturers. When you buy from Villcart, you help these people earn a living in their own villages and stop their undesired migration to cities.
You are from IIT and are now pursuing a rural development path. What made you do so?
Problem solver is what an IITian is. The problems of development, particularly rural development, are quite complex and challenging involving a variety of parameters to be tackled at the same time. It is this challenge that interests me towards rural development.
How difficult or easy is it for someone to leave a corporate job and do something like what you are doing?
I agree it is quite difficult to leave a corporate job. Corporate jobs offer a fat salary, comfortable work environment, and a sort of assured career growth. You just get used to seeing the salary get into your bank account every month. And then you don't want to leave all this and dive into something which is not just unconventional but also takes all these comforts and benefits away from you.
But in the end, you have to find a middle path, where you do something that interests you and also earn a living out of it. The first two-three years are difficult but if you persist, you would be in better position than most of your corporate peers both financially and work-satisfaction wise.
Can you also talk about your other venture, Organic Facts? What is its objective?
Organic Facts is a portal which provides information on organic food, nutrition and benefits of food in general. While visitors benefit from unbiased information written in a very simple language, I personally benefit from ad revenues. Presently, I am investing the profits from Organic Facts in Villcart.
Other than Villcart, what are the activities you've carried out in the area of rural development?
I have also been involved in entrepreneurship development and technology transfer consulting. One of these activities was conducting training program on entrepreneurship for youth from violence affected regions of the country so that the youth start some income generating activities. This was a pilot project conducted at Mahatma Gandhi Institute of Rural Industrialization (MGIRI) Wardha and funded by the HRD ministry of the Govt of India. After the success of the pilot project, the model is been taken up for further implementation in other regions by the government.
I am also involved in the planning of the first rural economic zone (REZ) with Dr. T Karunakaran of MGIRI. The REZ is a cluster based approach that focuses on inclusive development approach and takes into consideration the local resources, needs and skills to initiate industrial activities in a region.
What is the impact you are seeing so far with Villcart?
The project is in its starting phase and we have found that we have been able to provide a market opportunity and thereby sustainable livelihood opportunity to artisan groups some of which did not have any market access.
We have a got a positive feedback from our customers as well, both in shop and online, most of whom have supported our cause and certified our efforts through repeat orders. We will soon start International shipping and provide access to the International market as well for the artisans we are dealing with.
Head over to Villcart.com to check out and order their amazing range of handicrafts!
We bring stories straight from the heart of India, to inspire millions and create a wave of impact. Our positive movement is growing bigger everyday, and we would love for you to join it.
Please contribute whatever you can, every little penny helps our team in bringing you more stories that support dreams and spread hope.