I have never known a blind person. I live in a country which is home to the highest population of blind people in the world. I have about four hundred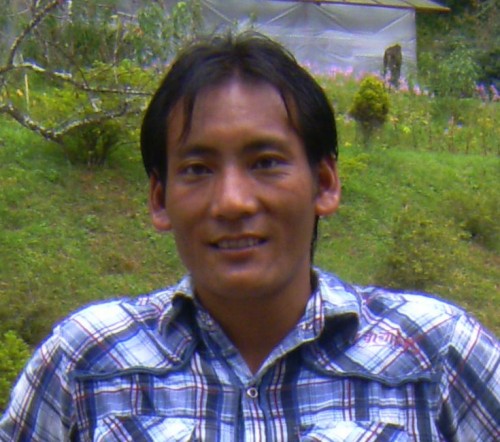 I have never known a blind person. I live in a country which is home to the highest population of blind people in the world. I have about four hundred and fifty friends on Facebook alone. But I don't have a single blind friend. Is it my ignorance towards one of the biggest problems of our society? Or is it just the natural human tendency to be around people who are like us? Whatever be the reason, the closest I have come to seeing blindness is meeting Chhitup Lama, a social entrepreneur from Humla district in Nepal. And that meeting changed a lot about how I see life.
Chhitup is one of the most inspiring people I have met. Not because he started an NGO called HEAD (Himalayan Education and Development) Nepal or because he initiated mobile blind schools in Nepal, but because of the enormity of challenges that he has stood up to in doing all of this. Chhitup is partially sighted. In whatever little time I spent with him, I could see that he needed help walking around during late evenings, when there is little natural light. He can hardly find his way after the sun has set. But does this dampen his spirits? Not at all. In fact it helps him understand the problems of the disabled at a much deeper level. This coupled with an eternal optimism makes him unique as a person and as a social entrepreneur.
I met him a few months ago during my travels across India as part of the Tata Jagriti Yatra, where he was a participant. It was difficult enough to comprehend how a partially sighted person could manage an 18-day train journey, until I realised that this was a piece of cake compared to what all he had achieved already. He had been studying in India for his MA in social entrepreneurship from the International Institute of Social Entrepreneurship in Trivandrum. He had earlier graduated in English Literature and Sociology. But back home in his district, education is a luxury.
"People in my village are not very well educated. The scope of education for the disabled is very bleak too. Facilities such as electricity, necessary for computer training, are absent. I have been fortunate to get good education and I struggled a lot for it. During my elementary school phase we didn't have notebooks and pencils. We were taught under a tree. Learning computer skills was next to impossible," says Chhitup.
In the face of all these adversities, Chhitup managed to forge ahead by working much harder than his sighted schoolmates. In his school years, he had never heard about Braille. Instead he tried to read and write like all the other children, using a scrap of wood painted black and scratching on with chalk, or even mud tablets scratched with a stick or branch. "I had to be assisted during examinations and had my exam papers written by sighted persons. This still holds true for blind students all over Nepal. I completed my studies through listening to the lectures, tape recordings, and using large print. Due to the little sight I have I could adjust to the regular education techniques," he shares his story on his website.
Chhitup explains how Humla is one of the poorest regions in the world and disabled people are the most disadvantaged amongst the poor. I was tempted to ask him how he was able to make life easier for children in his village, when he was himself caught up in so many personal challenges everyday? Here is where his other skill – horse riding – comes into play.
"I have started HEAD mobile blindness school for children. Since there is electricity problem in my district, I am planning to use solar powered computers to teach these children basic skills. All the equipment and resources will be carried on horsebacks, given the rough terrain in these place," says Chhitup, who despite his disability, is also one of the best horse riders of his district. The sight of Chhitup carrying study material, computers and solar powered batteries on horses, to the remote villages of Nepal is an inspiring one.
"We train the blind children using the Universal Braille Kits (UBK), special learning materials formulated by Vidya Vriksha India which are distributed free of cost to blind children in the villages by the trainers. We follow up the children for their formal education using a complete set of the Universal Education Kit (UEK) comprised of an EeePC Netbook and supporting hardware and educational software to provide IT-based education to children with all disabilities in villages and schools where children have no access to such facilities." With an innovative approach and an honest heart, Chhitup's vision is a unique one. But it also leaves a question mark on the society at large. What kind of support system are we building for the disabled? Why are our schools, colleges, malls and parks not geared up to meet their special needs? And if someone like Chhitup is taking forward a noble vision, why can't we garner more support for him?
If Chhitup's story has inspired you, visit http://headnepal.org/index.html to support him.
We bring stories straight from the heart of India, to inspire millions and create a wave of impact. Our positive movement is growing bigger everyday, and we would love for you to join it.
Please contribute whatever you can, every little penny helps our team in bringing you more stories that support dreams and spread hope.