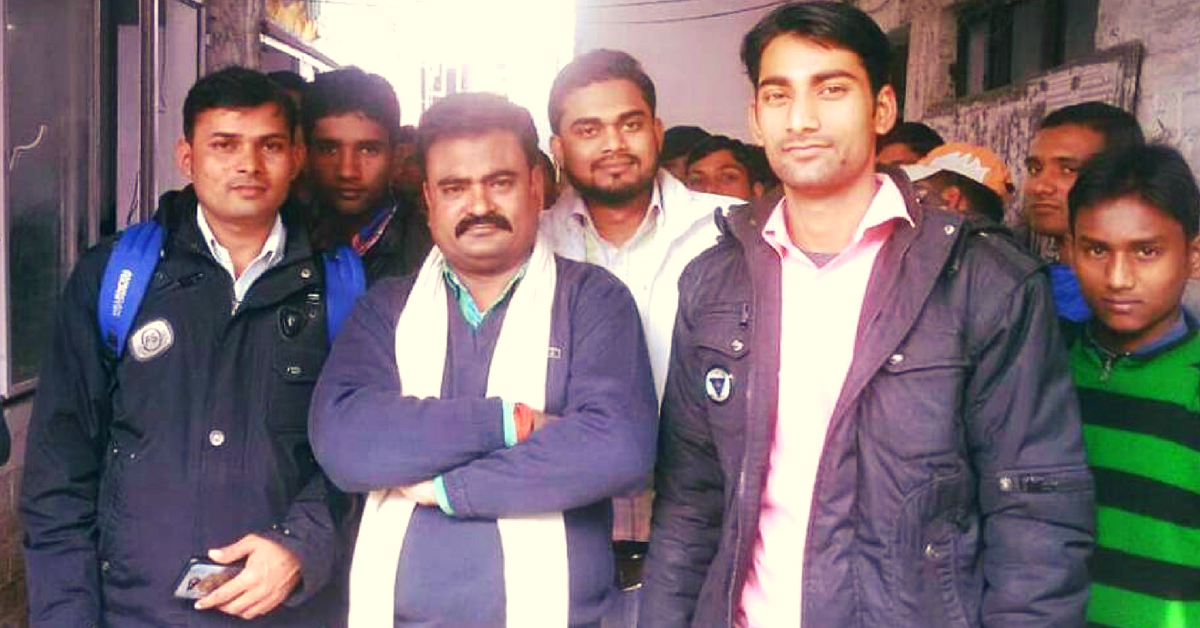 He came into the limelight when in 1994 there was a recruitment of 4,000 sub inspectors in Bihar among which 1,100 were from Rahman's classes.
"Let us remember: One book, one pen, one child, and one teacher can change the world."

-Malala Yousafzai
For thousands of students of Adamya Aditi Gurukul, who have become Sub Inspectors, IAS, IPS, IRS and CTO officers, Guru Rahman is that one teacher who has changed their world.
Dr. Motiur Rahman Khan started taking coaching classes in 1994, because he fell in love.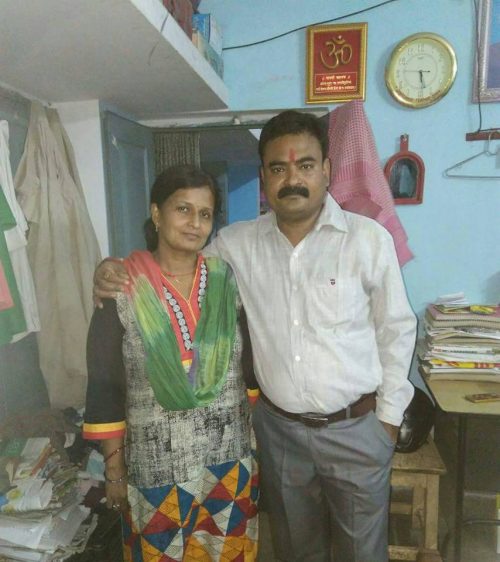 "Amita [his wife] and I fell in love in college and it was to impress her I topped in M.A in Banaras Hindu University. But those times were different. Hindu-Muslim marriage was a big taboo. We got married without the consent of our parents. We were very clear on one thing that none of us is going to change our religion and that was not accepted by the society. Everyone boycotted us and I could not get a job anywhere," says Rahman.
Rahman started his classes in his tiny rented room where the students had to sit on the floor. Being a police inspector's son, he always wanted to become an IPS officer. He had also appeared for many competitive exams and cleared a few too, so he started coaching his students for various competitive exams like UPSC, IAS and BPSC and even exams for clerical posts. He came into the limelight when in 1994 there was a recruitment of 4,000 sub inspectors in Bihar among which 1,100 were from Rahman's classes. Rahman then became a known name to everyone in Bihar and students would come to his classes from the nooks and corners of the state.
Another incident changed the course of how Rahman looked at his coaching classes. A student once came to him only for some guidance as he did not have enough money, but Rahman found the boy to be brilliant and asked him to join his classes anyway. Rahman asked the boy, who had lost his father, to pay just Rs. 11 for his classes. This student, Shadique Alam, is now the District Collector of Nuapada, Odisha.
After this, Rahman started taking in more students from underprivileged backgrounds and trained them just for Rs. 11.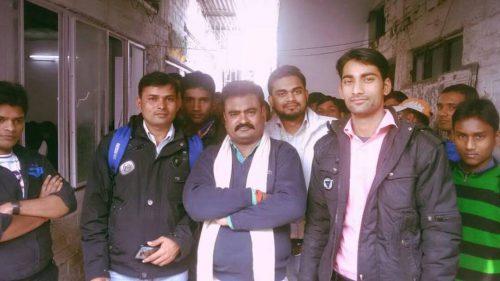 He would ask the student how much they could pay and the students would pay according to what they could afford.
"More than 10,000 students have studied from my academy. Everyone pays according to their paying capacity. No one has ever fooled me," says Rahman.
By 2007, Rahman started becoming better known as Guru Rahman. He named his academy, Adamya Aditi Gurukul, after his daughter. Rahman and Amita also became an icon of religious harmony as they chose to drop the last name from their children's name, Adamya Aditi and Abhigyan Arjit.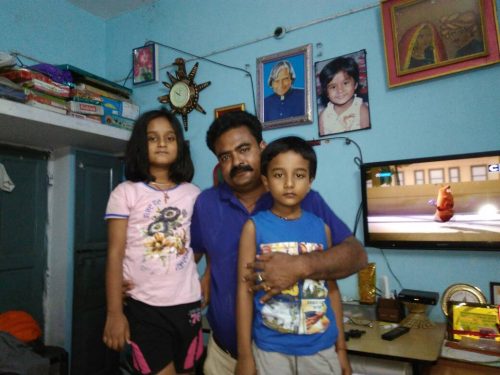 "What is different about Guruji's classes is that he constantly keeps motivating his students just like a father, which is very important in case of financially poor students like us. And no one can teach history like he does," says Mukesh Choudhary, CTO at Mohania, Bihar.
Another student, Meenu Kumari Jha,a daughter of a retired primary school teacher from Purnea district of Bihar, wanted to become an IPS officer.She is an IPS officer today, having studied under Rahman for Rs. 11.
A triple M.A and a Phd in ancient history and culture, Guru Rahman has taught more than 10,000 students so far, out of which 3,000 students have been recruited as sub inspectors, 60 IPS officers and 5 IAS officers and many more are at other official positions.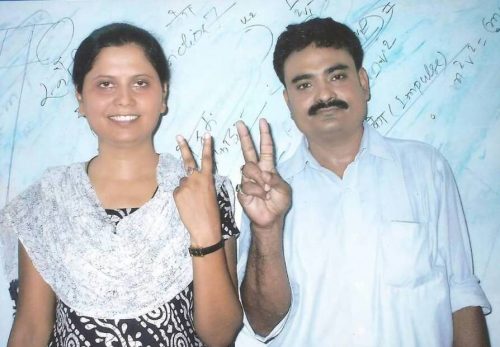 Rahman teaches around 2,000 students at present. These students also form a team to work towards many social causes.
The students' team led by Rahman has initiated many awareness campaigns like donating organs, cleaning the Ganga ghat and even raising funds for differently abled Anurag Chandra to travel on a tricycle from Delhi to Leh.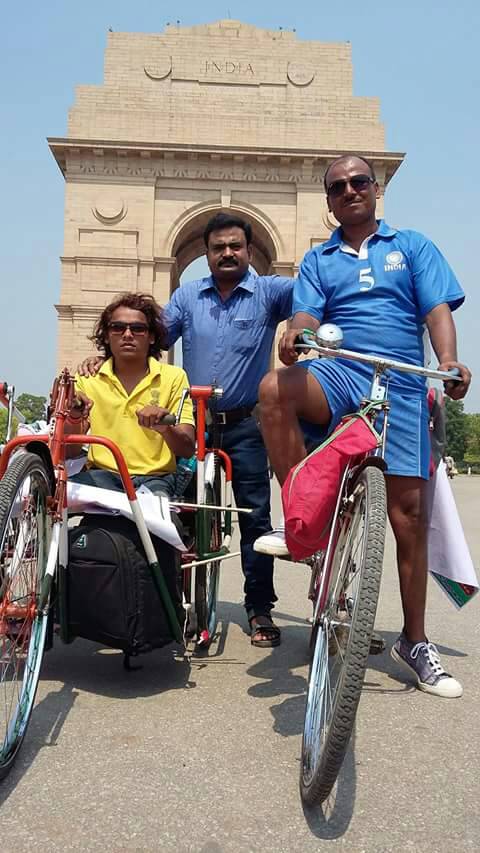 Apart from Bihar, students from Madhya Pradesh, Uttrakhand, Uttar Pradesh and Jharkhand also come here and get coaching by paying anywhere between Rs. 11 to Rs. 100. Once the students reach successful positions, they also donate to the academy and the social causes that Rahman takes up.
"Education is the only way out to take our country forward and for that we have to make it affordable for each and every student regardless of their caste, creed, religion or social status. I wish to invite any needy student who needs my help through your website," says Rahman.
You can visit Adamya Aditi Guruku at 1st Floor, Gopal Market, Naya Tola, Bhikhna Pahari, Central Bank Atm, Patna, Bihar 800004 or call on 09334107690/9304769416. You can also mail at aimcivilservices.munna.ji@gmail.com
---
Like this story? Or have something to share? Write to us: contact@thebetterindia.com, or connect with us on Facebook and Twitter.
NEW: Click here to get positive news on WhatsApp!