Rock music and drugs go a long way; in the 1960s when psychedelic music became popular, some musicians encouraged and intended listeners of psychedelic music to be under the influence of LSD or other hallucinogenic drugs as enhancements to the listening experience. More recently, in a 2004 interview, Paul McCartney said that the Beatles songs Day Tripper and Lucy in the Sky with Diamonds are about LSD. John Lennon, George Harrison, and Ringo Starr also experimented with the drug, although McCartney cautioned that "it's easy to overestimate the influence of drugs on the Beatles' music". While rock musicians are known to experiment with drugs and make it more acceptable amongst their youth following, this is not always the case. Music, in no way, needs to depend on such influences. Understanding this, LiveJam found its beginning in the mission of promoting life, hope, peace and purity in place of drugs, alcohol, violence and immorality.

A youth oriented organisation, LiveJam is focused on reaching the youth and promoting music and media as channels of expression for the new generation. With humble beginnings that began in the year 2005 in a small town in Kerala, LiveJam has come a long way in terms of its outreach to young kids in schools across the country. Envisioned in 2004 in the heart of Bonny Andrews, LiveJam is a youth movement that has touched thousands of young lives.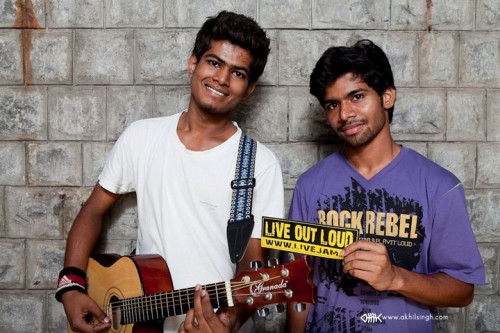 Key Events
The BreakFree Tour: LiveJam has just concluded its BreakFree Tour 2011 in schools. The idea of these tours, started in 2008, is to provide value-based education and value-based entertainment by engaging students through a medium they can easily connect to – music. Shobhith John, LiveJam team member and guitarist, was one of the many performers for the tour also. "At their age, school students get excited about performances. When they see a band performing live for say 20-minutes during their assembly, they want to know why the band is there. That is when we can plug in our social message in a more entertaining way," says John. For the performers also, reaching out to thousands of young enthusiastic students spells joy in itself.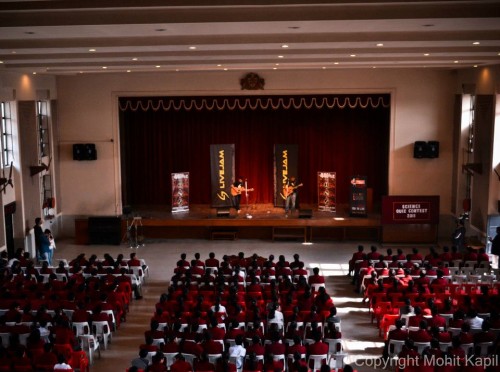 U180: U180 stands for 'you' turning 180 degrees; that is, to turn away from the current track you are on. Sometimes, it's hard to change our ways and thoughts, even if we want to. At U180, we share real life stories of regular, everyday people who have struggled with issues, who are now out of it, and are making a difference in other people's lives. "U180 is our monthly concert, a platform that provides an opportunity for upcoming bands in the city to showcase their skills and set a benchmark for further bands," explains John. In several ways, LiveJam is hence tying music to a message of social reform through personal transformation.
Their other important event is Gloria Deo – an annual International Christmas concert. At the heart of all these musical endeavours is LiveJam's core vision of transforming the urban youth through music and media, taking it to the next level in India and abroad.
Find out more at http://www.livejam.in/index.php